Monday Night Football reaction: Chiefs aren't good, Giants aren't either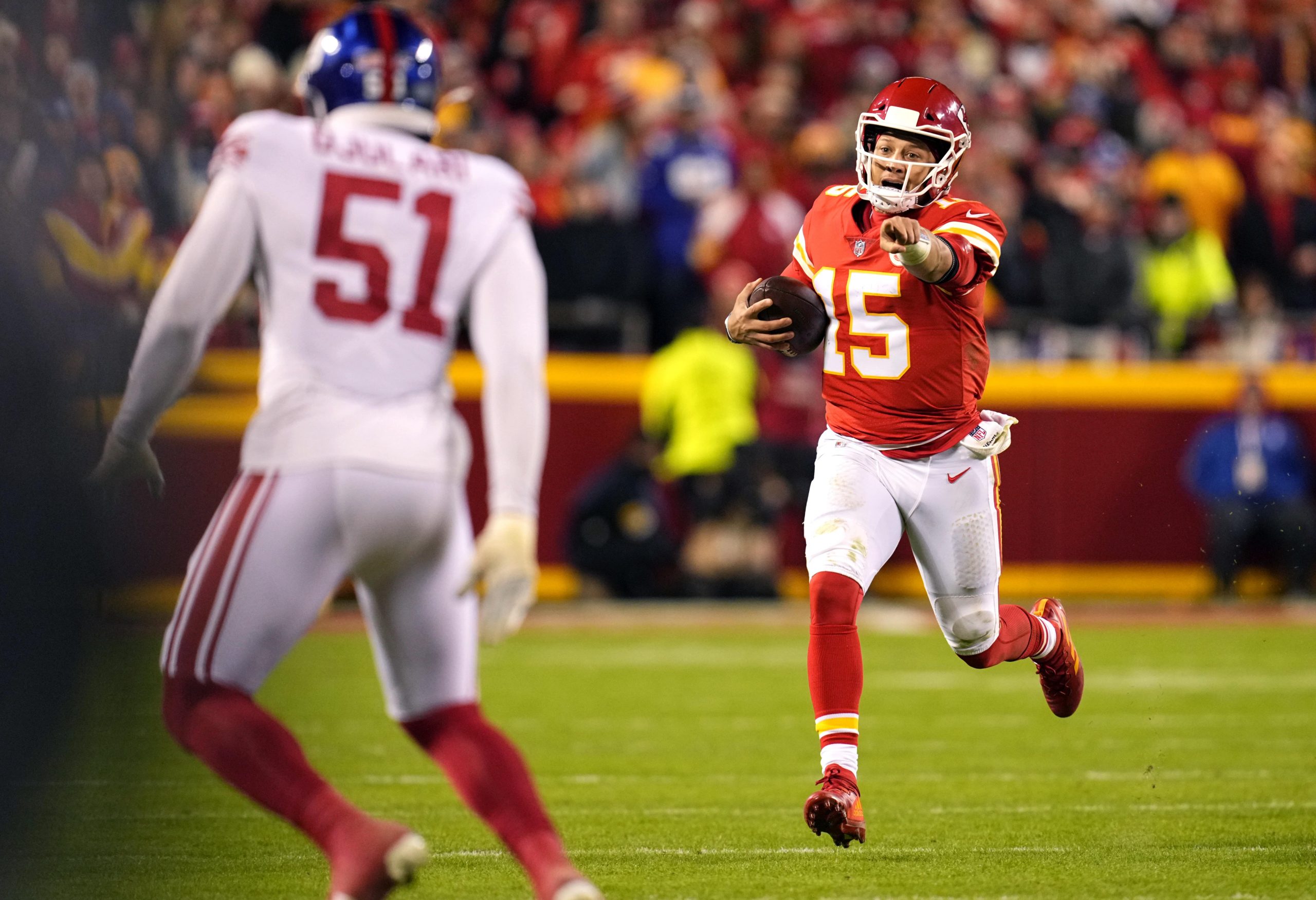 What was that last night? The New York Giants and Kansas City Chiefs looked like they've never played football before. On Thursday nights, bettors can expect to see some sloppy football. We get it. There's not a lot of time for game planning, guys are sore and nobody really practiced that week. But there's not a lot of excuses for a Monday night game in Week 8 to look like that one did last night. I would almost rather do a recap of the Manning Cast since it was better than the game.
Still, we should talk about the game:
Chiefs win, but still stink
Patrick Mahomes spoiled us when you think about it. We got used to seeing highlights of him throwing 70-yard bombs to Tyreek Hill and no-look passes to Travis Kelce like they were easy. We ignored the idea that he shouldn't throw the ball into quadruple coverage because he was completing the passes. Now he's not.
A lot of people are going to give him a pass for his interception in the end zone last night. After all the ball was tipped in the air. But here's the thing, there's such thing as throwing a catchable ball and that was not it. Watch it again, he jumped in the air and threw a heat-seeking missile into a crowd of people.
Patrick Mahomes is an interception machine pic.twitter.com/sR9yIvn3t2

— Barstool Sports (@barstoolsports) November 2, 2021
That wasn't even the worst interception Mahomes threw last night. There was one in the 4th quarter that was horrible. It took a lot of shine off the game-winning drive because it should have actually lost the game for Kansas City. The only reason we aren't talking about it is because the Giants jumped offsides on the play.
Besides the horrible play from Mahomes and the Chiefs' offense, there were penalties. A ton of them. We're talking 12 for 103 yards, which is crazy bad. The Chiefs won the game but they are going to be a hard team to back moving forward.
Giants are a mess
It's hard to be as mad at the New York Giants as we are at the Kansas City Chiefs because at the end of the day, they covered. I know there had to be some Giants ML people out there and they should have won because they made a great bet. We all know, sometimes that doesn't matter though.
Those Giants ML people should know that they did back a team that was not good last night, though. We can't act like you got screwed because you took a team that turned the ball over 3 times and were called for 10 penalties. That was probably a fun bet, but you had to know how it was going to end.
Even after watching the 8th Giants' game of the season, we still don't know if Danny Dimes is good. He had some moments but that was one of the worst defenses in the NFL last night. I get it's Jason Garrett calling plays but still. At some point talent has to win over an incompetent play-caller, right?
At 2-6, the Giants' season is pretty much over. We can't talk about what might have been had they won last night because they didn't. The only real silver lining is that if they continue to lose, Garrett could be fired and they might get a real coordinator in there. Don't hold your breath though, because Garrett has been one of the worst to ever do it and he still gets jobs. That's crazy.
Pickswise is the home of free NFL Picks and NFL Odds. Check out the latest NFL Prop Bets and NFL Parlays as well as expert NFL Underdog Picks and NFL Computer Picks.