Monday Night Football reaction: Saints squeak out ugly game, stick a fork in the Seahawks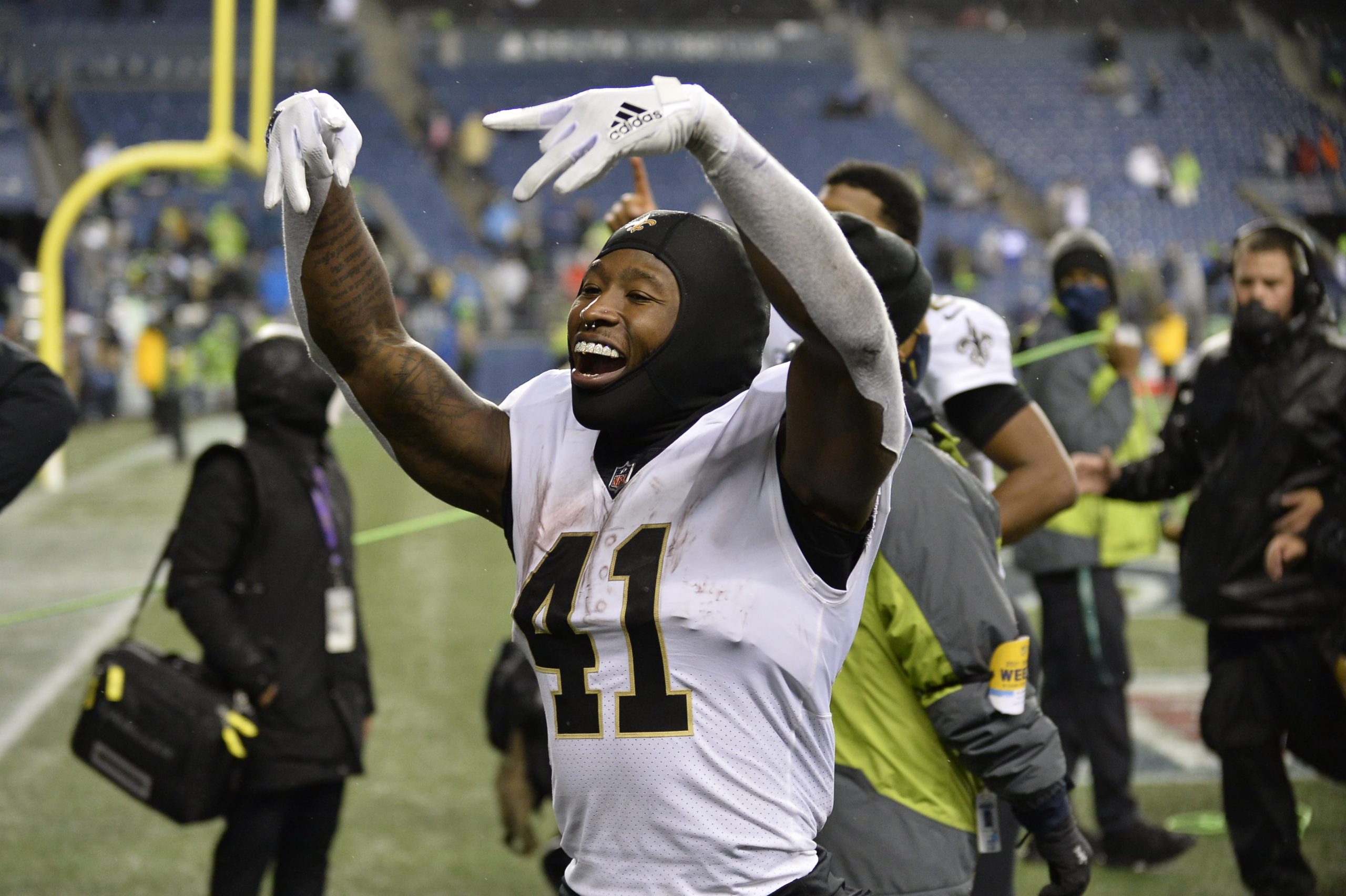 That wasn't the best primetime game we've seen all year, but at least it was a close one that came down to the wire. Week 7 of the NFL season wrapped up with Monday Night Football, and it was the furthest thing from a shootout. In the end, the New Orleans Saints came in and beat the Seattle Seahawks in their own stadium by a final score of 13-10.
The game, like Sunday Night Football the night before, was effected by some rain in the area. New Orleans didn't always look great, but it improved to 4-2 anyway. The Seahawks now have their backs up against the wall at 2-5.
Let's digest what we just saw, and what it means moving forward:
Saints win, but don't impress
It wasn't pretty, but the Saints got a road win which is never easy. New Orleans is now 4-2 and looks to be very much alive in the NFC playoff race. But despite the solid record, I'm not too encouraged about their long-term prospects. Monday Night Football certainly doesn't have me feeling better about them even though they emerged victorious.
Somehow, this passing game has even less upside than it did with a rapidly aging and noodle-armed Drew Brees last year. Jameis Winston had 222 yards on Monday night, and that was actually one of his highest outputs of the season. They looked great in their opening win over the Packers, but ever since that I haven't been impressed with the Saints.
Their other wins have come against Washington and the Patriots. Meanwhile, they lost to the Giants and got destroyed by the Panthers, who look like two bottom-tier teams right now. The defensive front is still solid as ever, but they can get beat for some explosive plays through the air.
Sean Payton is capable of having this team finishing .500 or a bit above, but I just don't see a very high ceiling for them. The schedule is about to toughen up considerably, as they will play the Buccaneers this coming week. Games against the Bills and Cowboys also loom over the next handful of weeks. I certainly won't be buying any Saints futures in the near future….
Alvin Kamara is carrying the Saint offense 💪

New Orleans (-4.5) take a 10-7 lead into the half over Seattle.

(via @NFL)pic.twitter.com/fgo5p21Ph2

— Pickswise (@Pickswise) October 26, 2021
Stick a fork in the Seahawks
It's just that kind of year for the Seahawks. They were dealt a brutal blow with Russell Wilson's injury, and now have dropped to 2-5. At this point, it's pretty much over. The conventional wisdom has been that Wilson is targeting sometime around Week 10 for a return, but at that point it likely won't matter.
The Cardinals are 7-0 and the Rams are 6-1. I think it's safe to say the Seahawks won't be contending for the NFC West title. This loss to the Saints cements that. But I don't see how they make a run for a wild-card spot, either. To be fair, Geno Smith has had a tough couple of matchups in his first starts as a Seahawk.
Getting the Steelers and Saints, both in primetime, is rough. But Smith hasn't given us any reason to believe he'll be able to spark some magic. Even with DK Metcalf and Tyler Lockett at his disposal, the results have been pretty bleak. Smith threw an 84-yard touchdown to Metcalf on his first pass of the game (Metcalf did most of the work).
After that throw? He went 11-of-21 for 83 yards while taking 5 sacks. Factoring in the 38 he lost on those sacks, Smith had 45 net yards after his touchdown. They've got a softer spot against the Jaguars next week. But their next two games after that, the first ones potentially with Wilson back? Against the Packers and Cardinals.
We can stick a fork in the 'Hawks. The Saints officially ended them.
Pickswise is the home of free NFL Picks and NFL Odds. Check out the latest NFL Prop Bets and NFL Parlays as well as expert NFL Underdog Picks and NFL Computer Picks.