NBA Boston Celtics vs Miami Heat Game 2 same game parlay at (+951) odds – Smart's return sparks Boston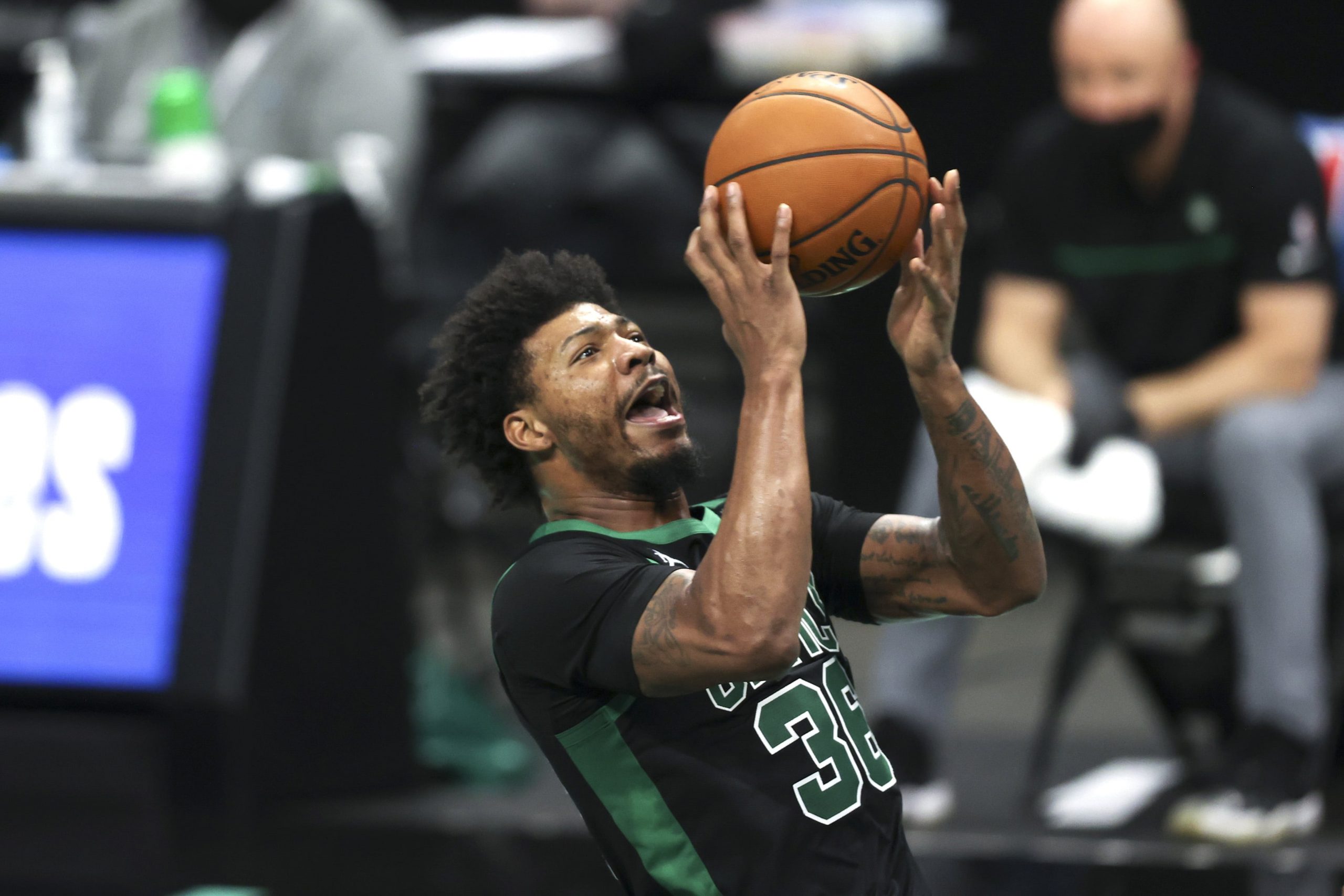 Game 1 showed just how much the Celtics rely on Marcus Smart defensively, with him coming back tonight for Game 2 they have a really good chance to even their series against Miami on the road. Catch the game live from 8.30 pm ET on ESPN, I've also prepared a same game parlay which you can find below.
We will also have predictions on the side and total for Game 2 of the Dallas Mavericks vs Golden State Warriors series soon, don't forget to check them out.
Let's get into in!
Boston Celtics ML (+138)
Jimmy Butler under 26.5 points (-122)
Marcus Smart to record 8+ assists (+230)
Boston Celtics ML (+138) over Miami Heat
When you think about it, Miami was lucky to get that Game 1 win on Tuesday. The Celtics were leading by as many as 13 points in the 3rd quarter, but for some reason they collapsed and lost that period 39-14. They outplayed the Heat in the 3 other quarters though, so I am really liking their chances of winning tonight's game. Both Tatum and Brown had solid point totals which gives me hope that can happen tonight as well.
The return of Marcus Smart should also spark a better defensive response, but will also help with the ball movement on offense. Al Horford will not play, but the days of him being an essential part of this team are far gone, so I wouldn't worry about that too much. The Celtics have been stellar on the road lately, covering the spread in 9 of 10 games. I have confidence in them to even the series up at 1-1 tonight.
Be sure to check out our full Game 2 preview for Boston Celtics vs Miami Heat
Jimmy Butler under 26.5 points (-122)
I am not usually a fan of backing the under on certain players, especially not someone who is coming off a 41-point performance in Game 1. However, Butler has struggled at times in these playoffs so far, particularly after having 40-point games. Against the 76ers when he scored 40-points in Game 4, he followed it up with just 23 in Game 5. In the series against the Hawks he had 45 in Game 2, then when the series switched to Atlanta for Game 3 he responded with just 20 points.
The return of Smart should limit Butler's production tonight and during the regular season he didn't have the best of games against Boston, averaging just 22 points in the 2 meetings he participated in. In order for Boston to steal Game 2, they'll have to hold Butler to around 20-22 points and I'm counting on them to do exactly that.
Marcus Smart to record 8+ assists (+230)
Tonight we get to see just how much Marcus Smart means to this Celtics team. Not having him in the series opener allowed Jimmy Butler to go for 41, something he had never done in his 9-year NBA career against Boston. Aside from doing his usual "defensive player of the year" work, I also feel like Smart is a big contributor on offense for the Celtics. The team really struggled in the 3rd quarter of Game 1 and looked lost at times. That would not have been the case if their floor general was out there. Jayson Tatum alone turned the ball over 6 times during that period. With Smart handling the ball in Game 2, those issues should be resolved.
Smart collected 10, 7 and 8 assists in 3 of the last 4 games of the series against Milwaukee. The 10 was in the Game 7 played last Sunday and he also had 11 dimes in the closeout Game 4 against Brooklyn. He has proven on a number of occasions already that the Celtics can count on him when it matters the most.
After going 2-0 last night, check out Brian Scalabrine's best bets for Game 2 of Celtics vs Heat!
Pickswise is the home of free NBA picks and predictions. Make sure to also check out our NBA parlays and NBA prop bets tabs for more expert picks.