NBA first basket predictions & best bets for Celtics vs Heat Game 2 on Thursday, May 19: Tatum takes it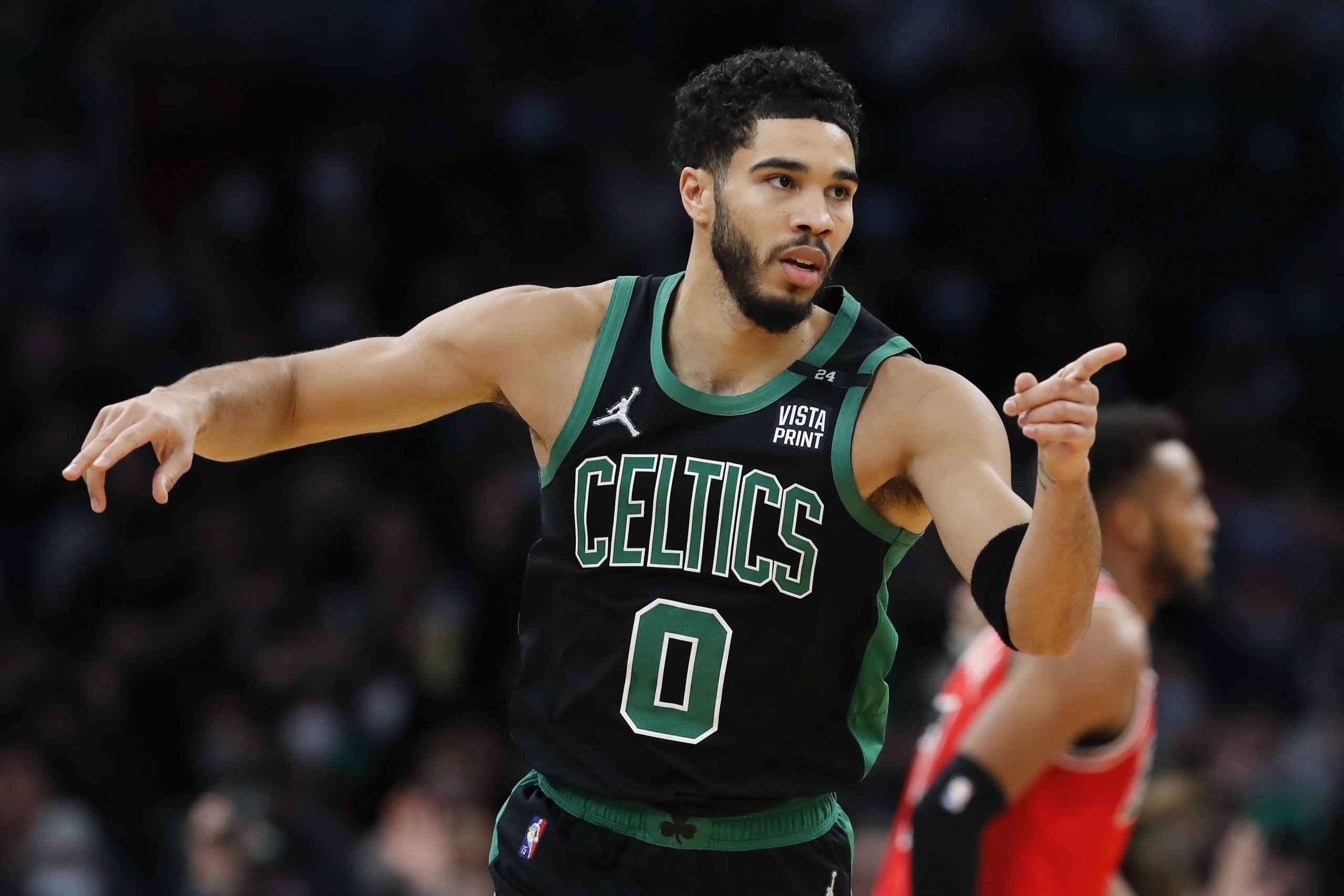 Even though the Celtics are on the road, the pressure is on them in Game 2 of the Eastern Conference Finals because they obviously don't want to go into a 2-0 hole against the top-seeded Miami Heat. Boston will try to bounce back on Thursday night from Tuesday's opening loss.
Right now it's time to focus on the smaller picture: the first-basket scorer. So far in these playoffs my first-basket plays have been quite profitable. I hit 2 plays on the same day during the play-in tournament – Kyrie Irving at +600 and Anthony Edwards at +700 for a 2-leg parlay that paid out at +5500. After that I nailed two consecutive Donovan Mitchell plays, both at +500 (Game 2 and Game 3 of the Utah-Dallas series), before being successful with Phoenix's Mikal Bridges at +1000. More recently I was on target with Joel Embiid at +440 and last Friday I hit a Desmond Bane bullseye at +550. I had Jalen Brunson in Game 1 of the Western Conference Finals and he attempted the first shot, but unfortunately it was off the mark.
Let's keep the momentum going!
Don't miss NBA champion Brian Scalabrine's thoughts on Celtics vs Heat
Celtics vs Heat: Jayson Tatum (+650)
Needless to say, the tipoff is the most important factor that should be looked at when deciding on first-basket bets. Obviously, players on whichever team gains possession are going to have by far the best opportunities. In the case of the Celtics and Heat, it is not easy to predict the tipoff winner. Both Boston big man Robert Williams III and Miami center Bam Adebayo are way better than average in the jump-ball department. They were among the league's best during the regular season and each guy is over 50 percent in the playoffs. I will play the percentages and lean toward RW3, who is 2-1 head-to-head against Adebayo in 2021-22 (regular season and playoffs included) after taking the tip in Game 1.
If Boston does gain possession first, don't be surprised if Tatum is the beneficiary. He absolutely has to be the best player on the floor in this series if the Celtics are going to have a chance, and he most definitely wasn't on Tuesday. That distinction belonged in a big way to Jimmy Butler. Tatum will be eager to turn things around and make a statement fright from the start on Thursday. The 24-year-old still scored 29 points on 21 field-goal attempts in the series opener despite being overshadowed by Butler. Tatum has forked up at least 18 shots from the floor in seven of eight postseason games, with the only exception being in a complete blowout of the Bucks in Game 7. Look for him to fire away right from the get-go on Thursday night.
Be sure to check out our full Game 2 preview for Boston Celtics vs Miami Heat
Pickswise is the home of free NBA picks and predictions. Make sure to also check out our NBA parlays and NBA prop bets tabs for more expert picks.