NBA Picks - NBA Same Game Parlay: Golden State Warriors vs. Indiana Pacers (+2362)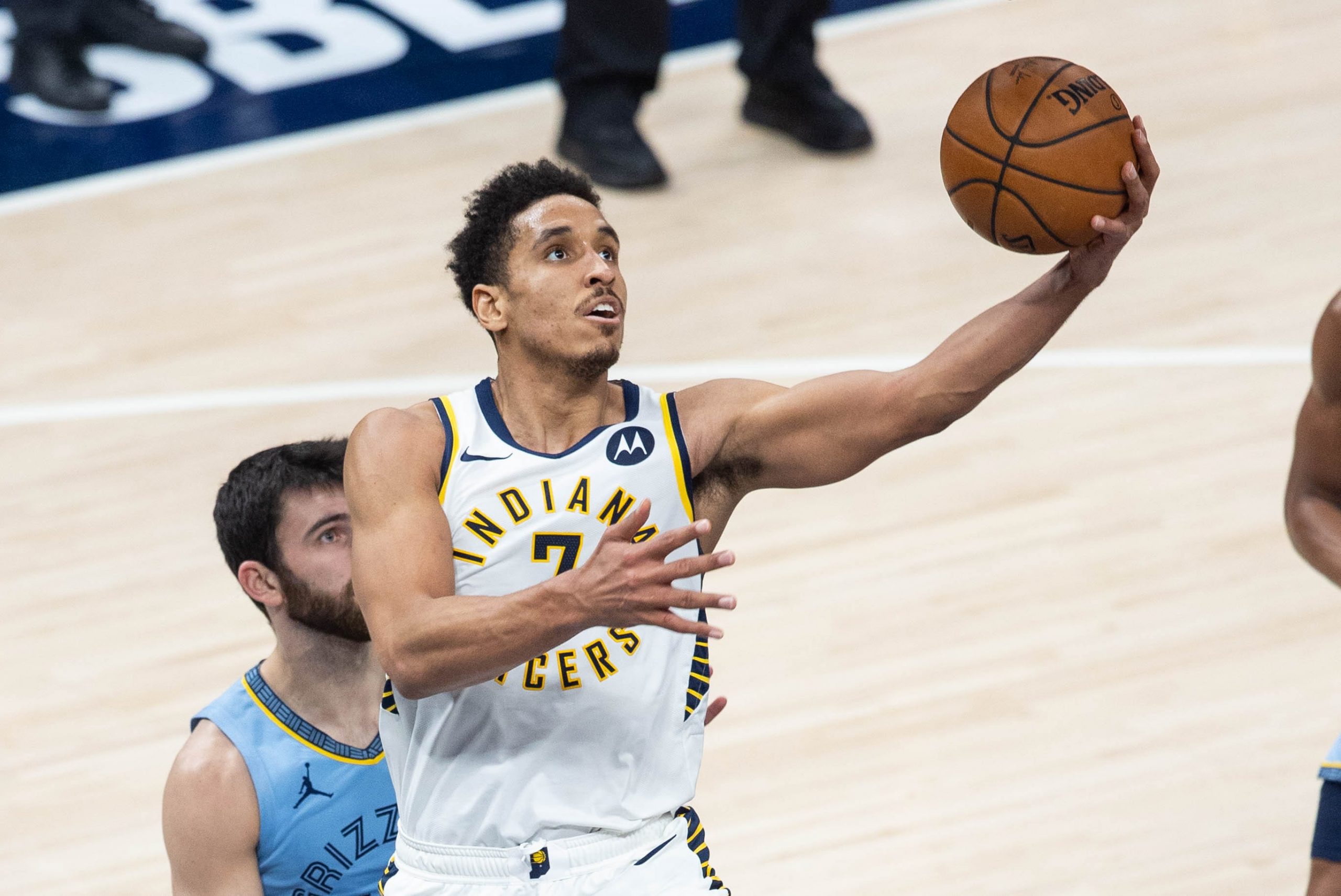 We've got a solid nine games for this Wednesday NBA slate, and one of the best ones is this kickoff game on ESPN between the Golden State Warriors and Indiana Pacers. Indiana is locked in a very tight battle for playoff positioning in the Eastern Conference, and currently occupy the fourth seed. Golden State is clinging to the final playoff spot in the West as of right now. We've cashed a couple of these NBA same game parlays with big payouts over the past week or so, let's do it again.
What better way to make this nationally televised showdown even more entertaining than by betting a same game parlay? We've also got thoughts on the side and total, which you can find out in our full game preview.
Indiana Pacers to win by 11+ (+310)
Stephen Curry to score 35+ points (+182)
Malcolm Brogdon over 21.5 points (-116)
We've got a three-leg parlay here, one which pays out north of 20/1 with FanDuel Sportsbook. We get a big odds boost by combining a big Pacers win with a big Curry scoring night, when I certainly don't think those two things conflict much at all. Let me explain:
Indiana Pacers to win by 11+ (+310)
This is a really tough spot for the Warriors. They're on the second half of a back to back after a really hard-fought game against the Knicks, while the Pacers are coming off extended rest. As such, it wouldn't surprise me at all if this one is lopsided. Golden State just got back James Wiseman and Kevon Looney from injury, but they'll likely take it easy on them on zero days rest. All their key starters like Curry, Draymond Green, Kelly Oubre, and Andrew Wiggins played at least 37 minutes against New York.
They should be pretty gassed and may fade in the second half. Even without rest issues, they just haven't been playing their best ball recently. Right before that narrow win over the Knicks, they had lost back to back games to the Hornets and Magic. The Warriors also have very stark home/road splits, as they're 11-6 at home but only 6-9 on the road.
Stephen Curry to score 35+ points (+182)
We get the huge odds boost here by combining this with the Pacers. When you dig into it though, this kind of result really wouldn't be that unusual. Oddsmakers continue to overrate the correlation between stars scoring big and their teams winning. For example, when Curry dropped 57 points against the Mavericks a couple weeks ago, the Warriors still lost. Just two games before that, Curry scored 38 in a loss to the Celtics.
As for Curry's chances of getting to 35 in general, I like them and think +182 has some standalone value. In 11 February games, he's *averaging* 34.6 points and has gotten to 35 five times. This seems like somewhat of a 50/50 proposition, so with the huge odds boost it's hard not to include this in the parlay.
Malcolm Brogdon over 21.5 points (-116)
On the other hand, I think Brogdon having a big scoring game *does* correlate with the Pacers winning. In 14 losses this season, Brogdon is averaging 19.7 points. In 15 wins, he's averaging 23.3, a difference of nearly four points per game. In Indiana's most recent game, he scored 32 while making six threes. His volume has been consistent, and he's taken a whopping 47 shots from the field over his past two games. He's managed to put up some big scoring nights even while not shooting very well from the floor, which is a good sign for the total. If he has a good shooting night, this is a virtual lock if he's going to get 20+ attempts.
What is a Same Game Parlay?
Check out our guide on what is a same game parlay and where can I bet it?
Pickswise is the home of free NBA Picks and Predictions. Check out the latest NBA Prop Bets and NBA Parlays as well as NBA Best Bets from our NBA experts.