NBA playoffs first basket best bets on Monday: Aiming for another Jazz winner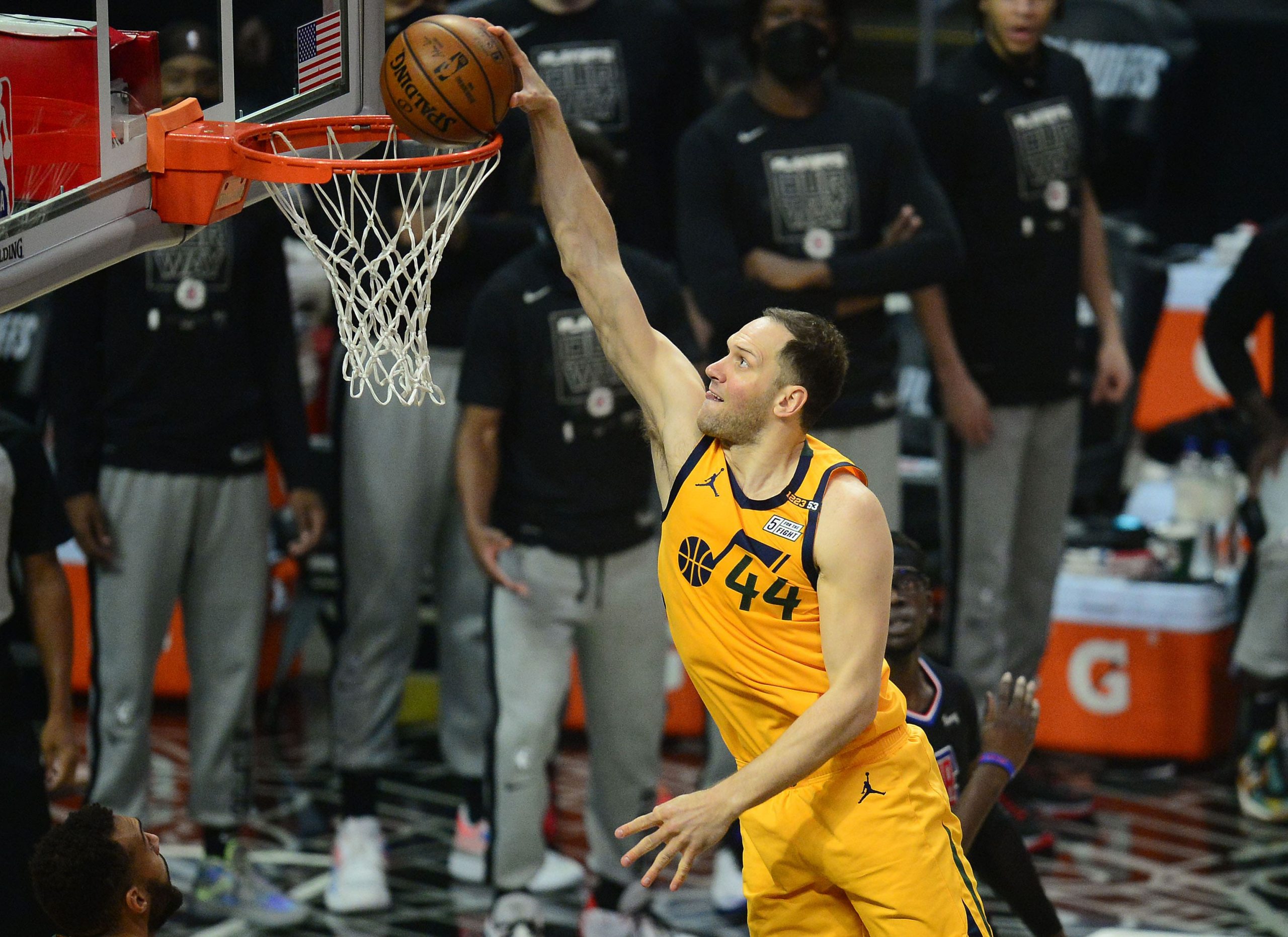 Game 4s and Game 5s in round one of the NBA playoffs will take place on Monday night. It's literally a must-win situation for the Nets against the Celtics, and the case is the same for the Raptors against the 76ers. A more competitive Jazz-Mavericks best-of-seven set is tied up at 2-2.
It's time to take a look at the 2 best first-basket bets for Monday's schedule. I nailed 2 plays on the same day during the play-in tournament – Kyrie Irving at +600 and Anthony Edwards at +700 for a 2-leg parlay that paid out at +5500. Since then I have cashed two consecutive Donovan Mitchell plays, both at +500 (Game 2 and Game 3 of the Utah-Dallas series), before hitting another bullseye with Phoenix's Mikal Bridges at +1000 on Sunday. Let's keep the momentum going!
Celtics vs Nets – Kevin Durant +550
The Nets can be expected to have the first possession in their home date with the Celtics on Monday. Brooklyn big man Andre Drummond has won three of four jumps this season (one during the run of play following a jump ball); he is 1-1 in opening tips against Al Horford and 1-0 against Daniel Theis. Drummond is coming off a regular season in which he was 65.9% in the jump-ball department (29 won, 15 lost). Horford has been similarly solid, while Theis finished the regular season at an anemic 38.5%.
Needless to say, the tipoff is the most important factor that should be looked at when deciding on first-basket bets. Obviously players on whichever team gains possession are going to have by far the best opportunities. Assuming the Nets have the ball first, Durant may be the one to take advantage. Game 3 was a complete disaster for Durant (and pretty much for everyone else), so you can count on him coming out with a vengeance in this must-win contest. He actually shot 54.5% from the floor on Saturday and went 2-for-3 from deep, he simply didn't take enough shots (11). You can be sure that Durant will take more than enough tonight. Getting the best player on the floor at +550 is a steal.
Check out our Nets vs Celtics preview
Mavericks vs Jazz – Bojan Bogdanovic +700
This Mavericks-Jazz showdown is another case of the tipoff being a key component. Rudy Gobert will be lining up for Utah and he won 58.2% of his jumps this season (46 of 79). Dallas big man Dwight Powell is without question one of the worst in the entire NBA when it comes to this particular statistic. He registers at just 28.3% (15 of 53). Based on those numbers, this playoff series has played out almost exactly like you would expect: Gobert got the best of the opening tip three times in the first four contests.
If the Jazz corral the ball off the tip, don't be surprised if Bogdanovic becomes the beneficiary. The 33-year-old Croat scored his team's first basket in Game 4 and in general he has been outstanding throughout the series. Bogdanovic has scored at least 24 points on three occasions and his point totals at Dallas were 25 and 26. A return to the Mavericks' building on Monday night will be of no concern for him. It's also worth noting that Bogdanovic has attempted double-digit field goals in all four games, including 20 and 15 in the opening tilts on the road.
Check out all of our NBA previews and picks for Monday
If you want to go really big, a Durant-Bogdanovic parlay pays out at +5100!
Pickswise is the home of free NBA picks and predictions. Make sure to also check out our NBA parlays and NBA prop bets tabs for more expert picks.