NBA Playoffs Wednesday same game parlay (+1112 odds): Atlanta Hawks vs. Philadelphia 76ers
Well, it doesn't get much bigger than this in the NBA. Both series — the Philadelphia 76ers vs. the Atlanta Hawks and the Utah Jazz vs. the Los Angeles Clippers — are tied 2-2 heading into Wednesday night. Needless to say, these are crucial contests. Each one is getting the same game parlay treatment it deserves. Let's take a look at the best such option for 76ers-Hawks, and be sure to also check out our picks on the side and total for each of tonight's matchups.
Philadelphia 76ers -9.5 alternate spread (+132)
Seth Curry to make 4+ three-pointers (+205)
Joel Embiid Under 30.5 points (-116)
Part of the value in same game parlays, of course, is that all of its components can be correlated if you so choose. That is some of the plan here, as a productive performance by Seth Curry would obviously go a long way toward a Philadelphia win. At the same time, plays that aren't correlated drive up the overall payout of the parlay. That is the case with betting the under on Joel Embiid's point total. But even if Embiid doesn't go crazy, the 76ers will still have a good chance to win big.
Philadelphia 76ers -9.5 alternate spread (+132)
Embiid is questionable due to his partially torn meniscus, but you have to assume he is going to play. After all, he has been listed as questionable this entire series and hasn't been sidelined once. The 76ers surely aren't thrilled about being tied 2-2, but the good news is they are going back home and they almost won Game 4 in Atlanta even though Embiid shot 4-for-20 from the floor (the Hawks survived 103-100). Atlanta has done well to be competitive so far in this series, but it can probably keep that up for only so long without someone as valuable as De'Andre Hunter on the floor. In the last six quarters of basketball inside the Wells Fargo Center, the 76ers have outscored the Hawks by 30 points.
Be sure to check out our full game preview for Atlanta Hawks vs. Philadelphia 76ers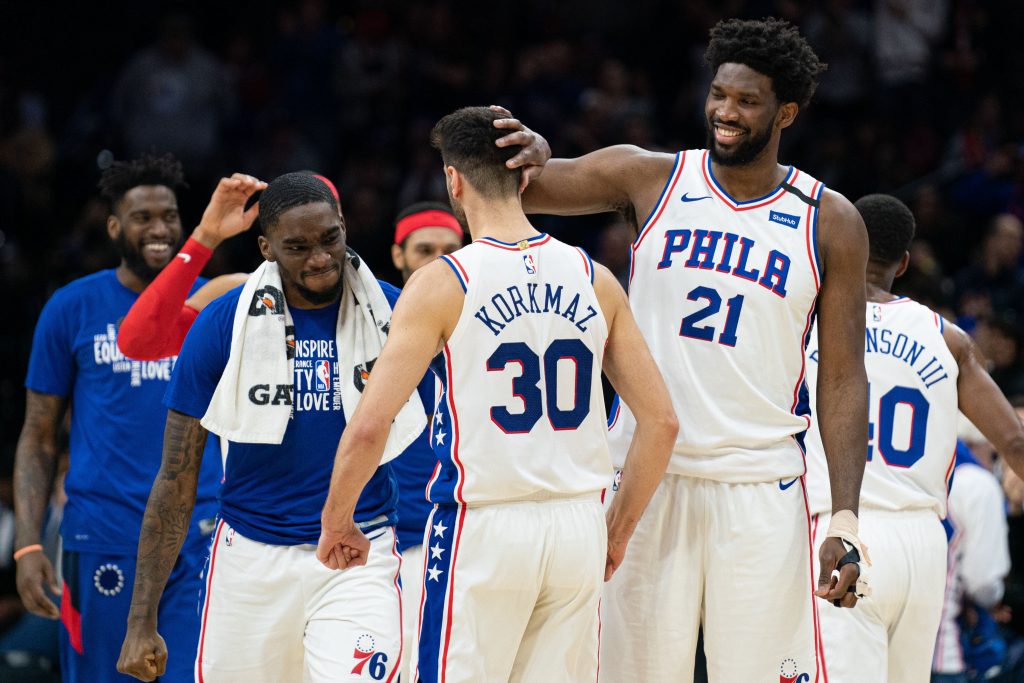 Seth Curry to make 4+ three-pointers (+205)
Curry has made multiple three-pointers in five consecutive contests dating back to the first-round clincher against Washington. In Philadelphia's last three at home, the former Duke standout has drained a total of 13 threes. That includes five in each of the first two games against Atlanta. With Danny Green sidelined and Embiid less than 100 percent, the 76ers will continue to rely heavily on Curry.
Joel Embiid Under 30.5 points (-116)
At full strength, Embiid would probably exceed the 30-point mark—but even then it would be no guarantee. And based on how he looked in the second half of Game 4, there is no reason to think that the star big man is completely right. He shot a ridiculous 0-for-12 after coming out of halftime on Monday. Embiid's presence will still command defensive pressure down low, but it will likely just open things up for guys like Curry on the perimeter as opposed to resulting in points for Embiid himself.
Make sure you also check out our same game parlay for Los Angeles Clippers vs. Utah Jazz (+1173 odds!)
Pickswise is the home of free NBA picks and predictions. Make sure to also check out our 'NBA parlays' and 'NBA prop bets' tabs for more expert picks.