NFL Daily Fantasy Football Picks for Buffalo Bills vs Los Angeles Rams: Josh Allen to start the season strong
With sports betting slowly becoming legalized in more and more states, the excitement over the start of the 2022 NFL season is unlike that of any other sport. Everyone loves betting on football. You have already laid out your team futures action and are now probably scouring through the various game lines and player props, looking for the best value plays out there. If you are looking for another way to have some skin in the game, particularly for tonight's Thursday Night Football kickoff between the Buffalo Bills and defending Super Bowl champion Los Angeles Rams, it's time to dip your toe into the NFL DFS pool and play tonight's Showdown slate.
Thursday Night Football in Week 1 is loaded with top players, so all you need to do is build a five or six-man lineup — depending on what DFS site you choose — and watch the points roll in. Here are some top suggestions you may want to consider.
MVP/Captain
Josh Allen, QB LAR
Price permitting, everyone loves jamming a quarterback into their captain seat — especially if he has that 300-yard, multi-touchdown upside like Allen does. There was all sorts of talk from new offensive coordinator Ken Dorsey about balancing the offense more with a stringer ground game, but given the Rams' defensive line and the addition of inside linebacker Bobby Wagner, rushing yards may be tough to come by. Allen should set up nicely with his receivers to attack the Rams downfield and let's not forget his penchant for picking up rushing touchdowns inside the green zone.
Cooper Kupp, WR LAR
While you never like to upset the apple cart, will the departure of Kevin O'Connell have an adverse effect on the Rams passing game? Probably not. New OC Liam Cohen was the Rams tight ends coach last season so he is very familiar with the system which is being left in place under Sean McVay. Kupp lines up all over the field and is incredibly elusive in coverage. Matthew Stafford has used him as a bit of a security blanket and that is unlikely to change this season. The fact that the Bills are missing Tra'Davious White in the secondary should help boost Kupp's overall value.
Matthew Stafford, QB LAR
Just like Allen, Stafford is expected to take control of this offense and while there have been elbow issues throughout the summer, he is good to go and ready for tonight's game. The elbow may come back to be a thing a little later on in the season, but for tonight we aren't concerned. He has Kupp to rely on, as always, but he also has an incredible asset in Allen Robinson. We have heard Cohen also talk about balancing the offense and running more, but if you're investing heavily in someone from this offense, Stafford is a great pick.
Stefon Diggs, WR BUF
This actually might be a little contrarian as most people just assume Rams cornerback Jalen Ramsey will shadow Diggs throughout this game. But if you have watched over the past year or two, Ramsey doesn't shadow receivers anymore. Diggs will be moved all around the field so that he's not opposite Ramsey all night and he should be fed a significant share of the targets. Using him in the captain seat should save you a few bucks, too.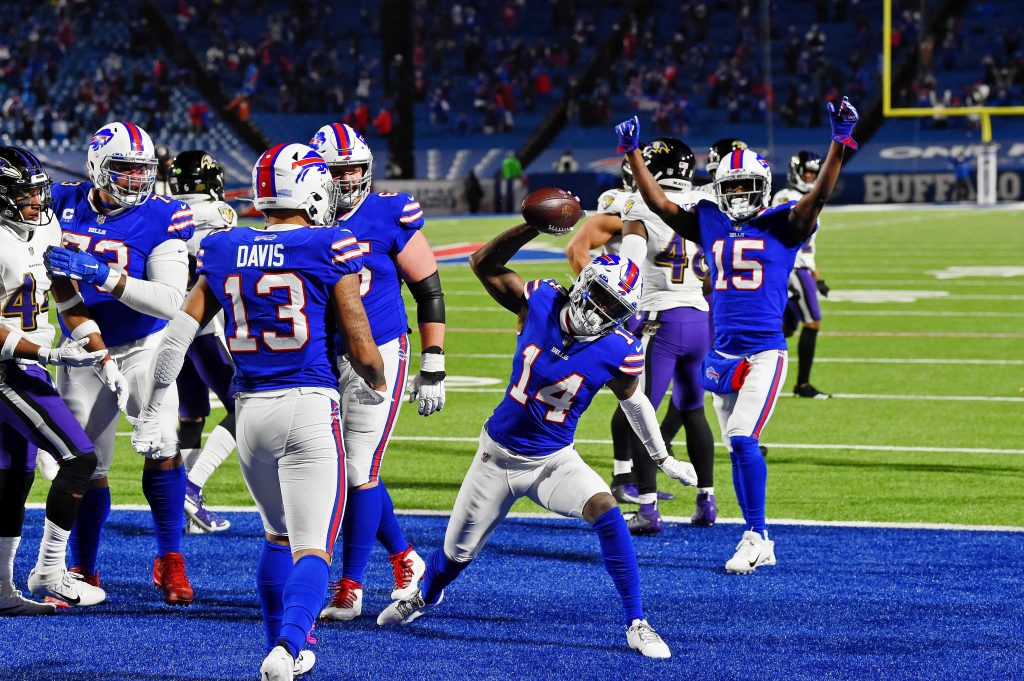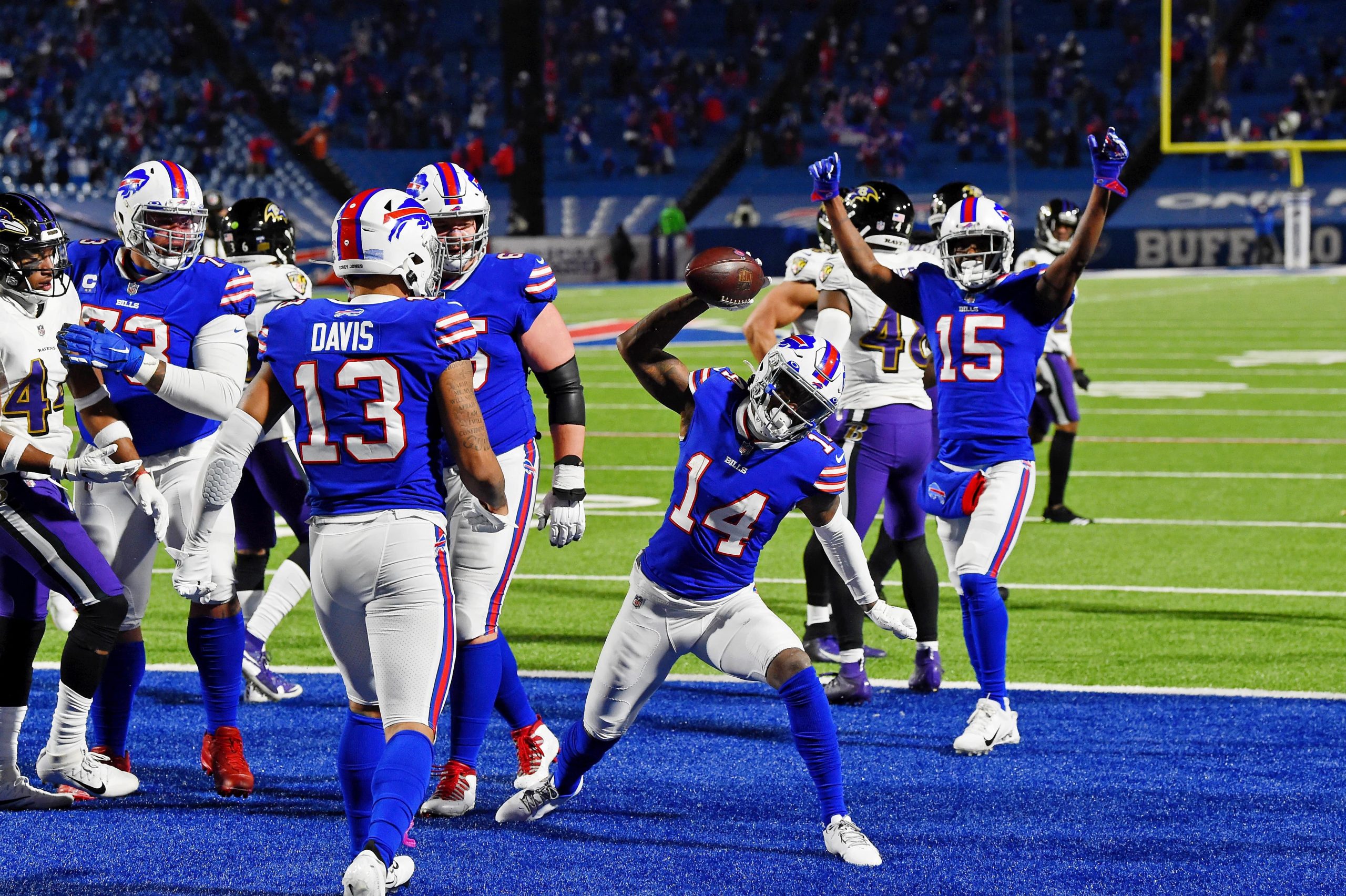 Other Plays
Allen Robinson, WR, LAR
After a miserable season in Chicago last year, Robinson is ready to break out today and show his new team just how smart they were to invest in him. Obviously, he plays second fiddle to Kupp, but we've watched the likes of Robert Woods and Odell Beckham thrive in this offense while Kupp draws the heavy coverage. Robinson is old enough to know "you never get a second chance to make a first impression," so look for him to try and stand out.
Gabriel Davis, WR, BUF
Now that the Bills have full committed to Davis as their Z-receiver, the masses are expecting a big breakout season for the third-year wideout. He's got the speed to stretch the field and we watched last year as he caught 13 passes for over 20 yards, so expect Allen to take a few deep shots downfield to him. Just keep in mind that he is likely to be very chalky this evening so if you are looking to go against the grain, he might not be the right choice for you.
Cam Akers, RB, LAR
Things appeared to be slow-going for Akers this summer as he continues to work himself back into game-shape following a ruptured Achilles' tendon. He did not look good in his late-season comeback last year and the team handled him with kid gloves throughout camp. However, he returned to full practices all of last week and we know Cohen wants to do some more ground work this season. He can also be expected to handle any goal-line work the Rams find themselves in tonight.
Darrell Henderson, RB, LAR
He is a quality pass-catching, change-of-pace back the Rams will weave into the game plan tonight and he is likely to handle the majority of the third-down work. He was dealing with an undisclosed injury late in camp, but like Akers, he was back at full-practice early last week. It's tough to predict just how committed to the run Cohen and McVay will be, but also keep in mind that — if this game becomes a shootout — Henderson will likely be on the field more for receiving work.
Isaiah McKenzie, WR, BUF
While most people stare at Davis, McKenzie could be the ultimate sleeper in this Bills offense. A quick glance at the target distribution for the Bills last year shows you that it was slot receiver Cole Beasley who saw the second-most targets on this team. Davis split his share with Emmanuel Sanders, but even combined they fell short of Beasley's totals. McKenzie will be the third receiver on the field and while he can play all over, he is expected to work primarily out of the slot. And that price tag? Super tasty.
Devin Singletary, RB, BUF
Will the Bills commit to the run? That's the big question on everyone's mind right now. Singletary was absolutely dominant for fantasy owners and DFS players down the stretch last season as the Bills gave him the ball more in the last six games (including the playoffs) than they had all season and the results were spectacular with one 100-yard effort, three more games with over 80 yards and eight touchdowns. It's still likely a three-way split in the Buffalo backfield, but Singletary should see the bulk of the work.
Side Note: You can also use kickers for your lineups, so don't ignore Matt Gay or Tyler Bass. With a game total sitting at 52, you know there will be plenty of points scored.
Dart Throws
Ben Skowronek, WR, LAR
If you're just trying to get a little weird and contrarian, then Skowronek just might be your guy. Van Jefferson is out with a knee injury, which pushes Skowronek up the depth chart and onto the field for three-receiver sets. You won't see a strong target share, but he has the speed to stretch the field and if Stafford is looking to take a quick, deep shot down the field, he could beat be the guy to beat the coverage on a post pattern.
Khalil Shakir, WR, BUF
This is the ultimate dart throw, as Shakir seems buried on the depth chart as the fifth wide receiver. However, he was very impressive this summer and there is no reason to think that the Bills won't give him a look if they want to spread the field and go with a four or even five-receiver set. He has a little more excitement surrounding him than Jamison Crowder and the price tag is super low.
For additional NFL DFS Week 1 coverage, check out our full coverage on Fantasy Alarm.
Pickswise is the home of free NFL Picks and NFL Odds. Check out the latest NFL Prop Bets and NFL Parlays as well as expert NFL Underdog Picks and NFL Computer Picks.