NFL Playoffs divisional round breakdown: Packers offense vs. Rams defense
From a stylistic perspective, there is no more intriguing matchup in the NFL playoffs divisional round than the Green Bay Packers vs. the Los Angeles Rams. This is your classic offense vs. defense battle. The Packers boast the No. 5 offense in the NFL in terms of total yards, while the Rams come in with the top-ranked defense.
In all likelihood, the outcome of Saturday's game will be determined exclusively by the Green Bay offense vs. the Los Angeles defense. After all, the Rams definitely aren't going to pull off an upset with their offense. They scored 20, nine, and 18 points in their last three regular-season outings, and although they went for 30 as a team last weekend against Seattle one of their touchdowns came via an interception return.
Jared Goff surely remains less than 100 percent following late December thumb surgery and John Wolford sustained a neck stinger against the Seahawks. Neither looks like a particularly strong option under center. There is at least some chance that the Packers' defense could win this game. As just mentioned, they are facing a beleaguered L.A. offense. In their own right, they ranked ninth in the league overall defensively and seventh against the pass.
Again, however, the bottom line is that either the Green Bay offense or the Los Angeles defense will almost certainly be the unit that is most responsible for success or failure this weekend. The saying goes, of course, that defense wins championships. Does it also win divisional-round contests? Let's take a look at what might transpire on Saturday.
History repeating?
There are some relatively recent historical trends that would suggest this Aaron Donald-led unit can carry L.A. all the way to a championship. The Ravens won Super Bowl XXV — giving up only seven points to the Giants — even with Trent Dilfer as their quarterback. Anchored by Ray Lewis, Baltimore's defense ranked second in the league (behind Tennessee) and no other team was even in the same ballpark as the top two. In 2015, a past-his-prime Peyton Manning captured a second career Super Bowl title—this time with his new Denver squad. The Broncos' defense ranked No. 1 in the NFL that year.
So, I'm telling you there's a chance… just not a good one. Donald suffered a rib injury in the wild-card round and is listed as questionable for this one. Obviously, he is going to play, but he may be less than 100 percent. Although the Rams have one star defensive back in Jalen Ramsey, no QB is better than Aaron Rodgers at spreading the wealth all over the field. He is going to test L.A.'s secondary depth like it hasn't been tested before.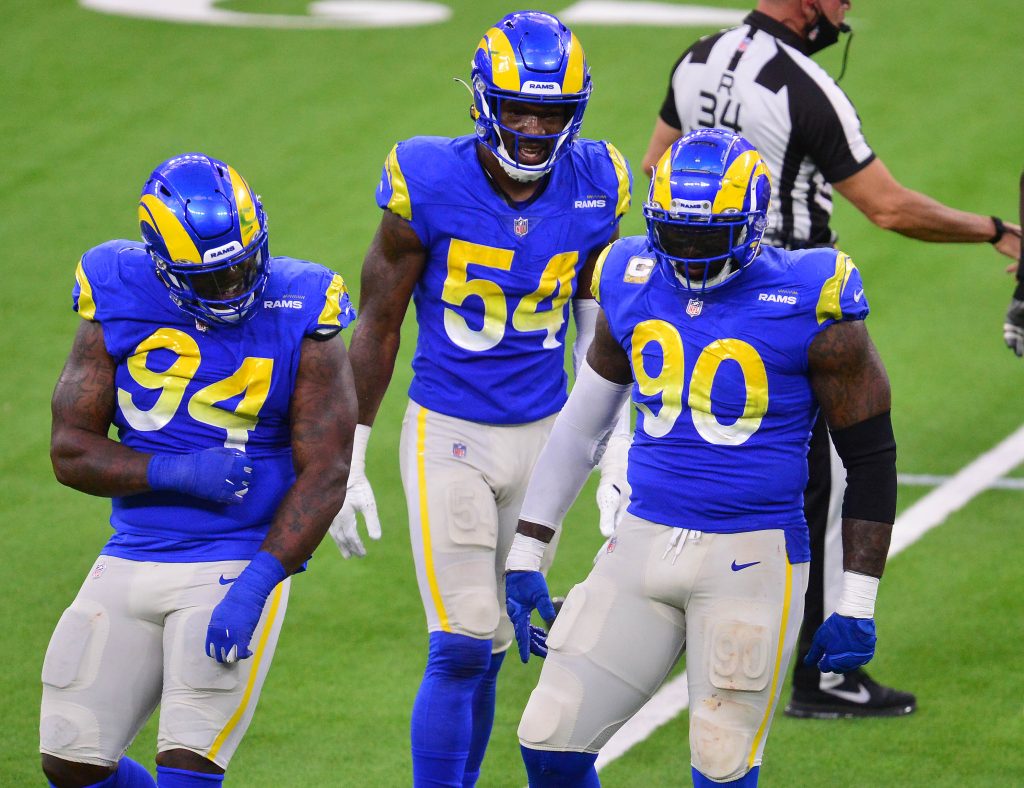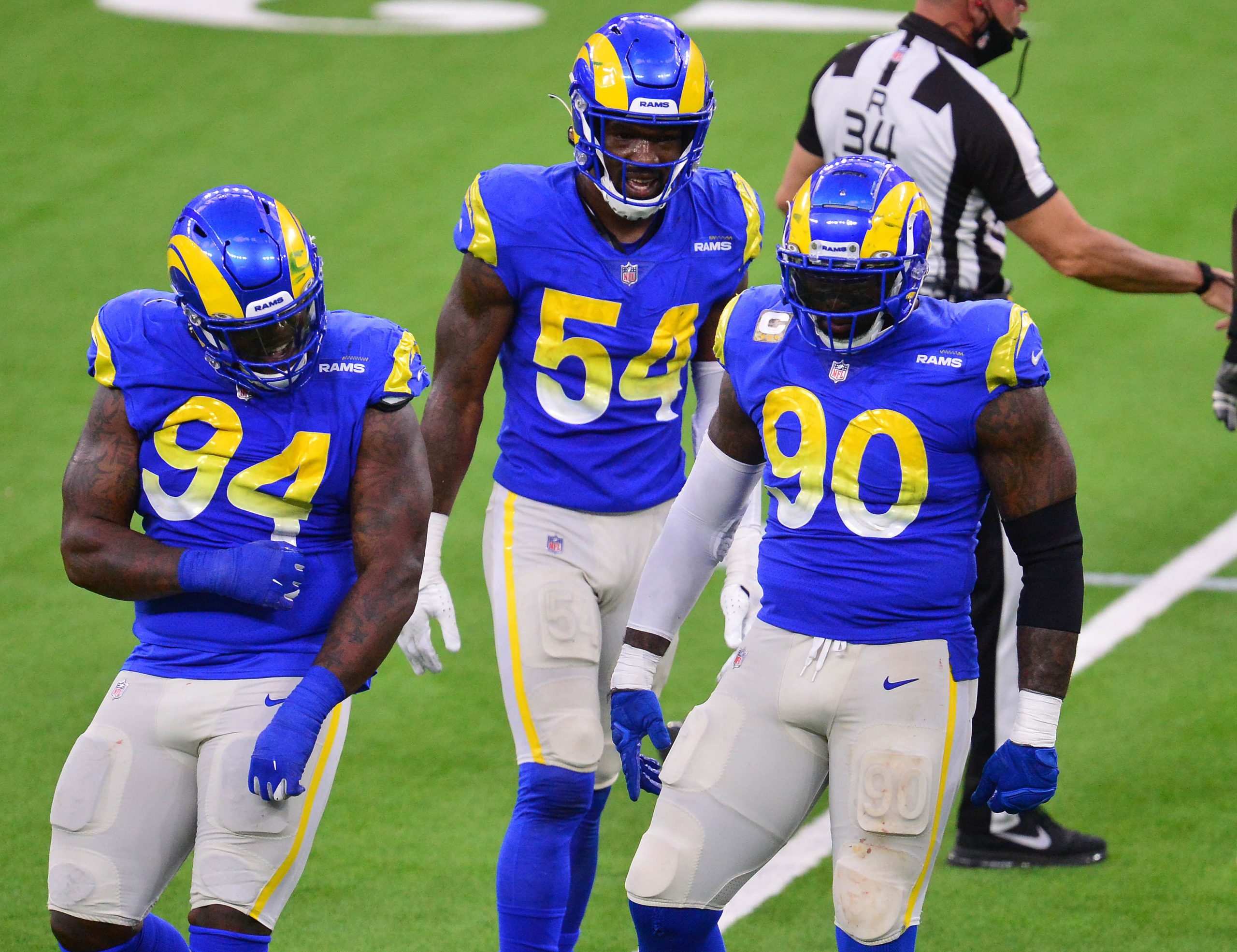 Rodgers on a roll
Defense is all well and good, but it is plainly obvious that this has long been an offense-driven league. Quarterback has always been the most important position on the field, and that has become the case to an even greater extent since the turn of the century. As everyone knows, Tom Brady has won six Super Bowls. Patrick Mahomes earned NFL MVP honors in 2019 and then paced Kansas City to the title last year. Dating back to 2006, in six post-Week 10 meetings between the No. 1 offense and the No. 1 defense, the team with the No. 1 offense has won. That does not apply here since the Packers' offense isn't No. 1, but the point remains the same.
And, to be fair, the Packers might as well be No. 1. In multiple games, they have called off the dogs late because they were already winning by so many points. Yes, Rodgers' numbers could be even better than they are (4,299 passing yards, 48 touchdowns, five interceptions). He is quite simply the best quarterback in the business right now. Sure, Mahomes and Buffalo's Josh Allen are nice, but Mahomes has far more to work with in Kansas City and Allen is an unproven playoff performer. Rodgers is a two-time NFL MVP and he is a massive favorite to win a third. He was the MVP of Super Bowl XLV and has +525 odds to be the MVP of this Super Bowl (second choice behind Mahomes).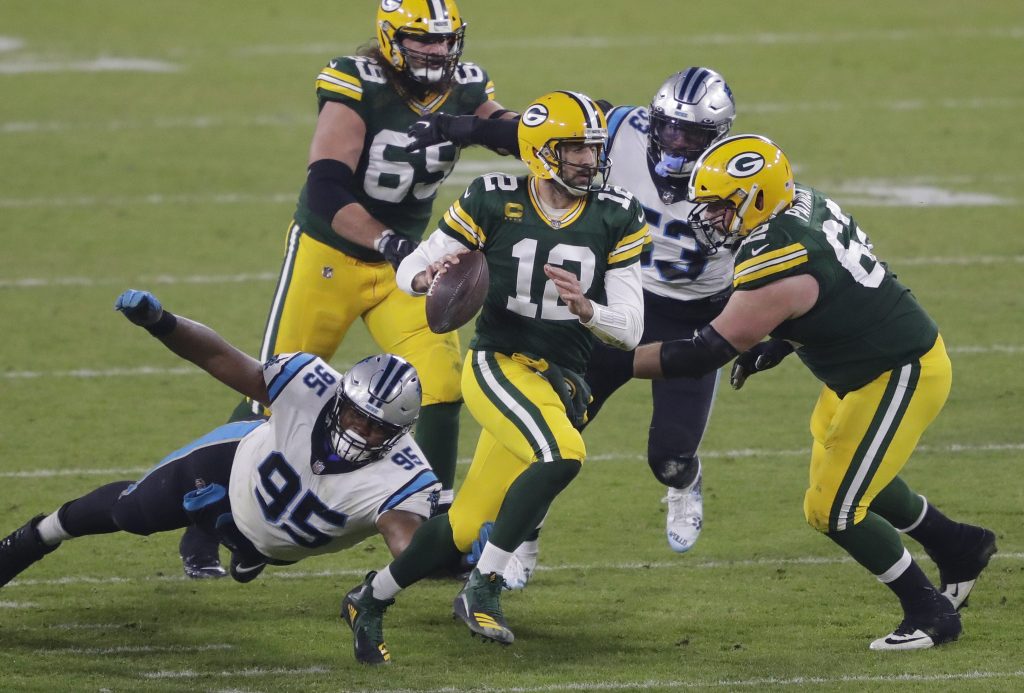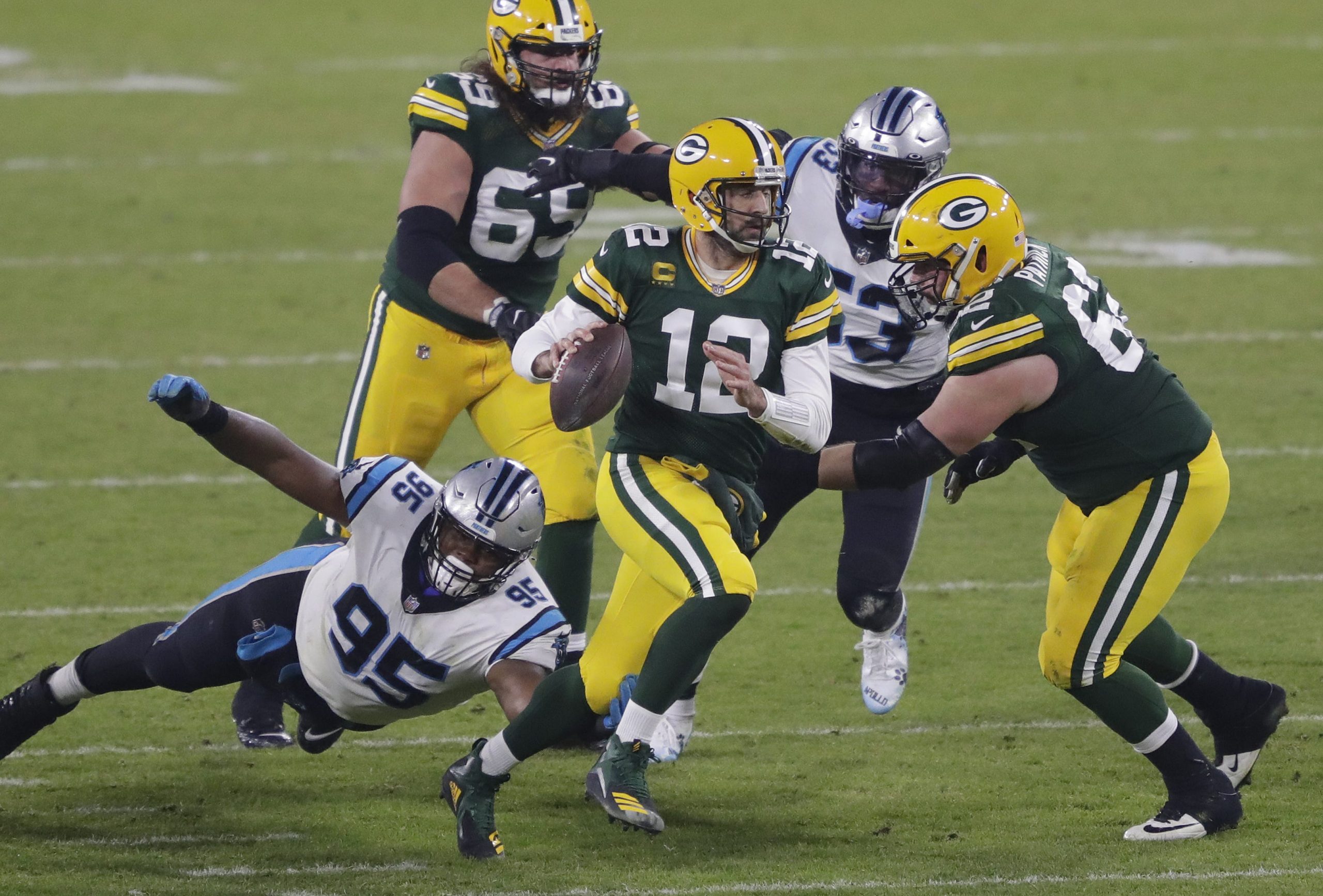 Surrounded by weapons like Davante Adams and Aaron Jones, you have to like Rodgers' chances of outdueling Donald and the Rams' defense — especially when he won't have to go completely crazy to outscore L.A.'s offense. Even a decent day at the office should be enough to get the job done.
But it won't be easy. Donald and Ramsey will throw the kitchen sink at this potent Green Bay attack. Get your popcorn ready.
Free NFL Playoffs Divisional Round Picks and Predictions
Be sure to check out our full-game previews for every matchup in the divisional round:
Pickswise is the home of free NFL Picks. We have round-by-round analysis including our Wild Card Round Picks, Divisional Round Picks, Conference Championship Picks and Super Bowl Picks.