NFL Playoffs Wild Card same game parlay (+1907 odds): Pittsburgh Steelers vs Kansas City Chiefs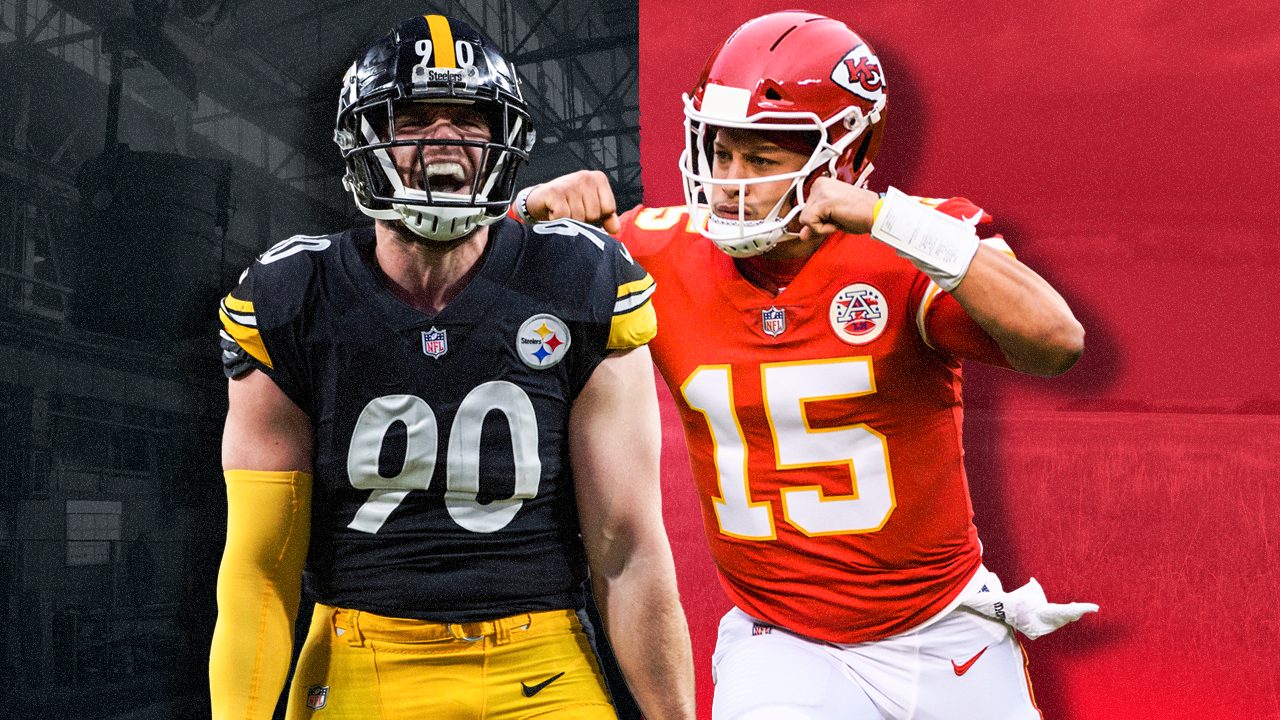 Bettors trying to sniff out an upset on Wild Card Weekend might not make Arrowhead Stadium their first stop, as the Kansas City Chiefs are the biggest favorites of the week as they host the Pittsburgh Steelers. Pittsburgh wouldn't even be in the playoffs if Daniel Carlson's overtime field goal for the Raiders against the Chargers had not gone through the posts last Sunday night.
This game is the 5th of the 6 games this weekend, in that same Sunday night slot (8:15pm ET, ESPN & Peacock). The clash between the 9-7-1 Steelers and the 12-5 Chiefs could well be more interesting than the sportsbooks predict.
We have put together a 3-leg same game parlay to enhance the entertainment and it pays +1907 odds with FanDuel Sportsbook!
Pittsburgh Steelers +12.5 (-106)
Over 46 points (-106)
Mecole Hardman anytime touchdown scorer (+370)
Let's take a look at the reasoning behind each leg:
Pittsburgh Steelers +12.5 (-106)
You can't just pick a team in an NFL game without paying attention to the number next to it. Yes, Kansas City should beat Pittsburgh as the Chiefs prepare to play in the wild-card round for the first time in 4 seasons, but the 7th-seeded Steelers are getting such a big start now that they have to be the choice. Last year, 5 of the 6 wild-card games were decided by 7 or more points — but none were settled by more than 11. Okay, that included the Steelers getting smashed by the Browns, but after getting down 28-0, they make things interesting at the end, losing 48-37. Even that margin would be good enough to cover at Arrowhead Stadium on Sunday night. In the previous season, the biggest margin of victory in the 4 wild-card games was 8 points, and in the preceding 2 seasons only 1 game each year saw a team winning by more than 12.5 points (14 and 13 respectively).
The Steelers have not looked like a playoff team for much of the season, but they have covered the spread in 4 of their last 6 games. One of the ATS losses was a 36-10 beatdown by the Chiefs in Week 16, but Kansas City has not looked so good in the last 2 weeks. They lost to the Bengals and failed to cover against the already-eliminated Broncos. Kansas City is absolutely expected to get the win and progress to the divisional round, but this line (which opened at 11.5) has simply got too big now. The Chiefs are 2-2 ATS as a double-digit favorite this season and they can be sure of getting Pittsburgh's best shot in what might be (the latest) final game of Ben Roethlisberger's career.
Be sure to check out our full game preview for Pittsburgh Steelers vs Kansas City Chiefs
Over 46 points (-106)
With Kansas City's defense having lost its luster in recent weeks after seeming to be much improved in a mid-season golden spell, the over is appealing in this game. There were 46 points scored when these teams met in Week 16, with the Chiefs supplying 36 of them. A more spirited effort from the Pittsburgh offense this time around could bring a higher total.
All eyes will be on Roethlisberger, and he has receiving talent to seek out if only he could summon up the deep-passing prowess of his youth for one last stand. Juju Smith-Schuster made an unexpected return to practice this week, and with Chase Claypool, Diontae Johnson and Pat Freiermuth around, Big Ben is not short of capable performers to target.
The Steelers should also have some success on the ground through impressive rookie RB Najee Harris. He had 93 yards on 19 carries in the first meeting with the Chiefs, and 188 the following week against the Browns. This game could be more end-to-end than many people expect. Take the over.
Mecole Hardman anytime TD scorer (+370)
This is the leg that pumps up the odds of the parlay, and Hardman could be primed to find the end zone. The Kansas City receiver had to step up when Tyreek Hill was injured in warm-ups against Denver last week, effectively becoming the team's No. 1 as Hill had just 1 catch on 3 targets.
Hardman, a frustrating figure for most of his 3 seasons in the league, didn't let Andy Reid or Patrick Mahomes down, having his best game of the year with 8 receptions for 103 yards and earning praise from his coach and quarterback. He looks to have taken a step forward, and with trust in him increased, the ball should be coming his way again this week. Hill should be back, but if he's healthy that will mean he gets the attention of the Pittsburgh defense, enabling the confident Hardman to strike again. He certainly shouldn't be the 7th option in the Kansas City anytime scorer list.
Hardman scored what was only his 2nd touchdown of the season when these teams met in Week 16 (Travis Kelce didn't play and Hill was used sparingly), and he could continue his resurgence on Sunday. As we're going for a high points total, there's plenty of scope for Hardman to score a TD and the Steelers to still stay within 12 points of the Chiefs.
What is a Same Game Parlay?
Check out our guide on what is a same game parlay and where can I bet it?
Pickswise is the home of free NFL Picks and NFL Odds. Check out the latest NFL Prop Bets and NFL Parlays as well as expert NFL Underdog Picks and NFL Computer Picks.