NFL Week 1 same game parlay (+1171 odds): Jacksonville Jaguars vs Houston Texans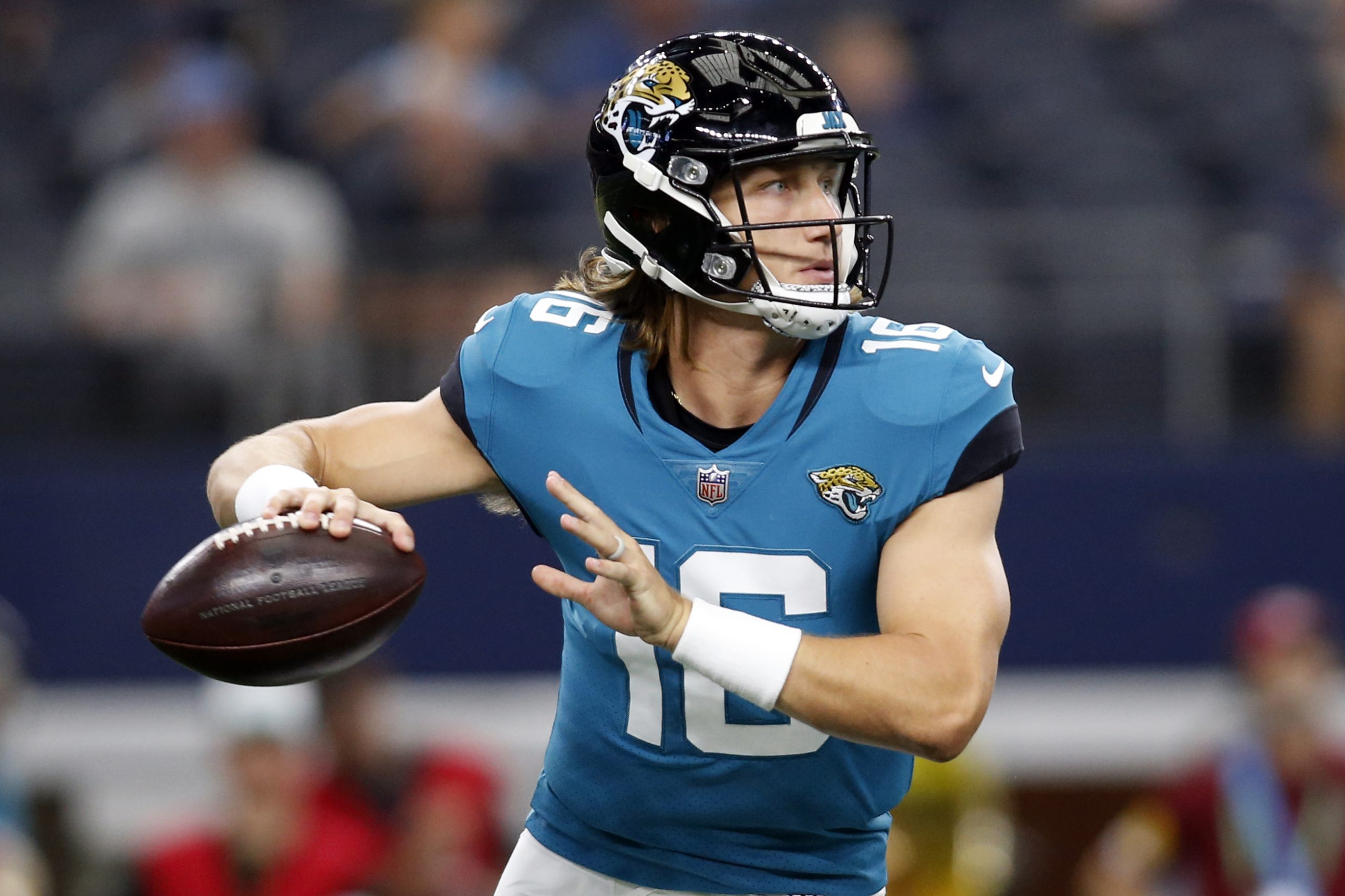 The 2021 NFL season got underway with an epic Thursday Night Football showdown between the Cowboys and Buccaneers. Now we'll be treated to the season's first full slate on Sunday. One of the most overlooked but potentially very interesting games will kickoff here as the Houston Texans host the Jacksonville Jaguars.
What better way to make this AFC South rivalry game even more exciting than by betting a same game parlay? We also have thoughts on the side and total for each of today's matchups, of course, which you can view in our NFL picks tab.
Houston Texans -6.5 (+360)
Tyrod Taylor over 19.5 rushing yards (-114)
Under 42.5 (+140)
We have a 3-leg parlay which pays out just north of 11/1 with FanDuel Sportsbook. Let's break it down:
Houston Texans -6.5 (+360)
To start this same game parlay off, we have got the Texans on an alt spread. It's a bit ridiculous that a Jacksonville team that went 1-15 last season would be a significant road favorite–especially in Trevor Lawrence's first pro start. Lawrence looked sharp in his last preseason game, but before that he struggled behind a shaky offensive line. Tyrod Taylor is getting disrespected by oddsmakers; he's more than capable of leading a competent offense.
People have very quickly forgotten that the last time Taylor was a team's starter, he led the Bills to the playoffs. Expectations shouldn't be too high for Lawrence, and it's very rare for a rookie quarterback to be a road favorite in his first start. The Texans have more talent on offense than most people realize. Brandin Cooks is a very good receiver and the backfield is very strong. If the Texans do win I think there's a good chance they win easily if Lawrence struggles to adjust, so the alt spread is very appealing.
Tyrod Taylor over 19.5 rushing yards (-114)
This correlates heavily with the first leg of our same game parlay. If the Texans are going to win by at least a touchdown, they're going to need a big game from Taylor. I also love this prop from a standalone perspective, though, and it seems seriously mis-priced. Taylor has gotten to at least 22 rushing yards in 11 of his past 13 starts, so I can't imagine why his total would be below 20 here–especially in a Week 1 game in which offenses tend to be a bit sloppy. If things are disjointed and there are more plays that go off-script, that's great for Taylor's rushing props.
Under 42.5 (+140)
You might assume I'd like the over if betting an alt spread, but not for this same game parlay. If the Texans are going to cover -6.5, it's not going to be because they put up a million points. It's going to be because Jacksonville's offense, and Lawrence, struggle. I think there's a very likely scenario where the Jaguars' offensive line struggles on the road and Lawrence is frequently running for his life. This game will likely be played at a pretty slow pace and neither team has the weapons to run up the score. A 20-13 or 24-13 final feels like the likeliest outcome for this game.
What is a Same Game Parlay?
Check out our guide on what is a same game parlay and where can I bet it?