NFL Week 11 millionaire money line parlay for Sunday's schedule (+568388 odds!): Colts pull big upset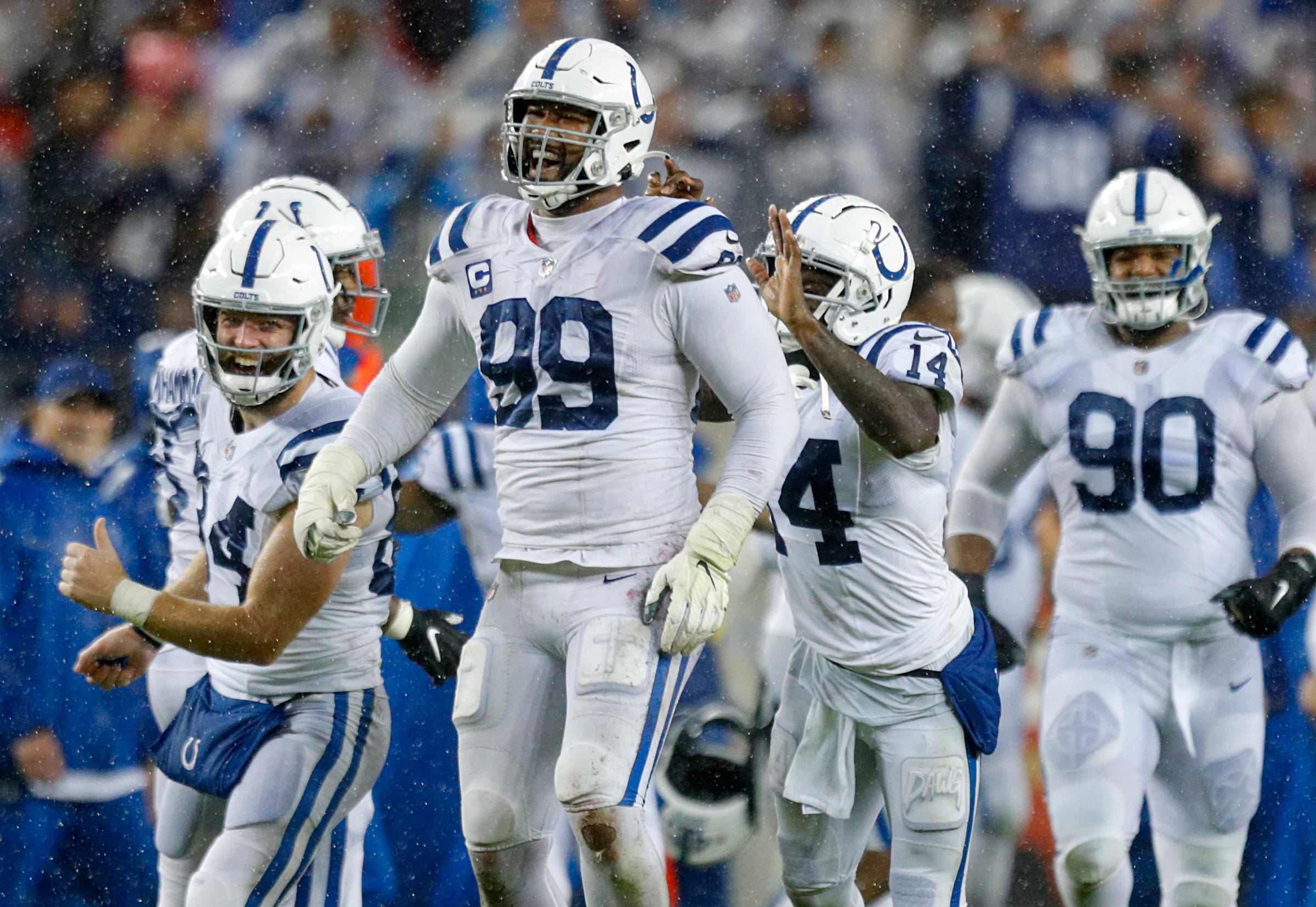 Whew! The first couple of months of the 2021 NFL season sure have been a wild ride. The action has been truly thrilling, and we're only a little over halfway through. We have a great Week 11 slate on Sunday, which will be highlighted by an NFC North showdown between the Packers and Vikings, and a great cross-conference matchup featuring the Chiefs and Cowboys. It's an NFL Sunday, we might as well celebrate by trying to hit the jackpot and score a massive payday, right?
Each week we'll be doing a millionaire parlay, picking every Sunday game on the money line for the chance at a ridiculous payday. You never know!
Without further ado, here is our 13-leg Week 11 millionaire parlay.
Cleveland Browns (-560) over Detroit Lions

The Browns got embarrassed by the Patriots last week, but let's not overreact. Cleveland should be able to run all over this porous Detroit defense. Whether it's Jared Goff or Tim Boyle under center for Detroit, they're going to struggle mightily against the ferocious pass-rush of Myles Garrett and Jadeveon Clowney.
San Francisco 49ers (-290) over Jacksonville Jaguars
Are the 49ers back after their big Monday Night Football win over the Rams? I think so. San Francisco was never as bad as their record looked, they had just suffered some brutal luck. Jacksonville had their one nice win over the Bills, but that was very clearly an outlier.
Indianapolis Colts (+265) over Buffalo Bills
To help us get the odds to truly make this a millionaire parlay, we've got to have at least one or two big money line 'dogs, right? At this price, the Colts have value. Buffalo has played a ridiculously easy schedule, and I'm not convinced that all is right with the offense just because they had a good game against the Jets last week.
Miami Dolphins (-174) over New York Jets
Don't look now, but the Dolphins are on a roll. Miami just pulled off a big upset over the Ravens last week, and their defense is playing really well. That defense should have no problem slowing down Joe Flacco this week. New York's defense has been historically bad, so Tua Tagovailoa should have some success.
Washington (+138) over Carolina Panthers
I'm not ready to hop on the Panthers bandwagon just because they got Cam Newton back and beat Colt McCoy last week. Washington's defense has been improving for weeks now, and they just beat the Buccaneers by double digits. Ron Rivera should know how to contain Newton from their days in Carolina together.
Baltimore Ravens (-240) over Chicago Bears
The Bears looked a bit better in their most recent game against the Steelers, but that's not saying much. And they still lost. The Ravens are much better than Pittsburgh, and they'll be fired up coming off the loss to Miami. Chicago's turnstile offensive line will struggle with the pressure that Baltimore will surely dial up.
New Orleans Saints (+108) over Philadelphia Eagles
The Saints likely would have beaten the Titans on the road last week if not for some questionable officiating. I'm skeptical of any supposed Eagles resurgence. Philly has been relying heavily on their ground game in recent weeks, but nobody is able to run on this Saints defensive front.
Houston Texans (+350) over Tennessee Titans
Speaking of the Titans, I think they'll be on upset watch here. Tyrod Taylor struggled mightily in his return to the starting lineup in Week 9, but that was against a surging Dolphins defense in his first game back from a long absence. He just had the bye week to fully heal up, and should be a lot less rusty this time.
Minnesota Vikings (+108) over Green Bay Packers
I just can't quit this Vikings team. Minnesota is much better than their 4-5 record suggests, as they've lost a bunch of heartbreakers by extremely close margins. Green Bay, on the other hand, is due for some regression. The Packers want to run the ball on early downs, but they'll be playing without Aaron Jones.
Las Vegas Raiders (-106) over Cincinnati Bengals
I'm not sure why the Raiders are home 'dogs here. The Bengals have looked terrible recently, and just got carved up by Mike White a couple of weeks ago. I'm not holding it against Las Vegas for losing to the Chiefs last week.
Seattle Seahawks (+108) over Arizona Cardinals
Even if Kyler Murray returns, I still like Seattle to pick up the win. The Seahawks suffered an ugly loss to the Packers last week, but it was understandable. Russell Wilson was in his first game back from a finger injury and playing in cold weather. It's not surprising that he struggled.
Kansas City Chiefs (-138) over Dallas Cowboys
The Chiefs made a statement last week on Sunday Night Football, and their offense should continue that upward trend here. Dallas doesn't have anyone who can cover Tyreek Hill or Travis Kelce. And with DeMarcus Lawrence and Randy Gregory both hurt, I don't see them getting much pressure on Patrick Mahomes.
Los Angeles Chargers (-275) over Pittsburgh Steelers
To wrap up this millionaire parlay, we've got the Chargers. Not only does it look like Ben Roethlisberger might miss this one, the Steelers could be without other key guys in TJ Watt, Joe Haden and Minkah Fitzpatrick. Good luck slowing down Justin Herbert without them on defense.
13-team parlay pays out +568388!
Pickswise is the home of free NFL Predictions  and NFL Odds. Check out the latest NFL Prop Bets and NFL Parlays as well as expert NFL Underdog Picks and NFL Computer Picks.