NFL Week 11 same game parlay (+1087 odds): Miami Dolphins vs New York Jets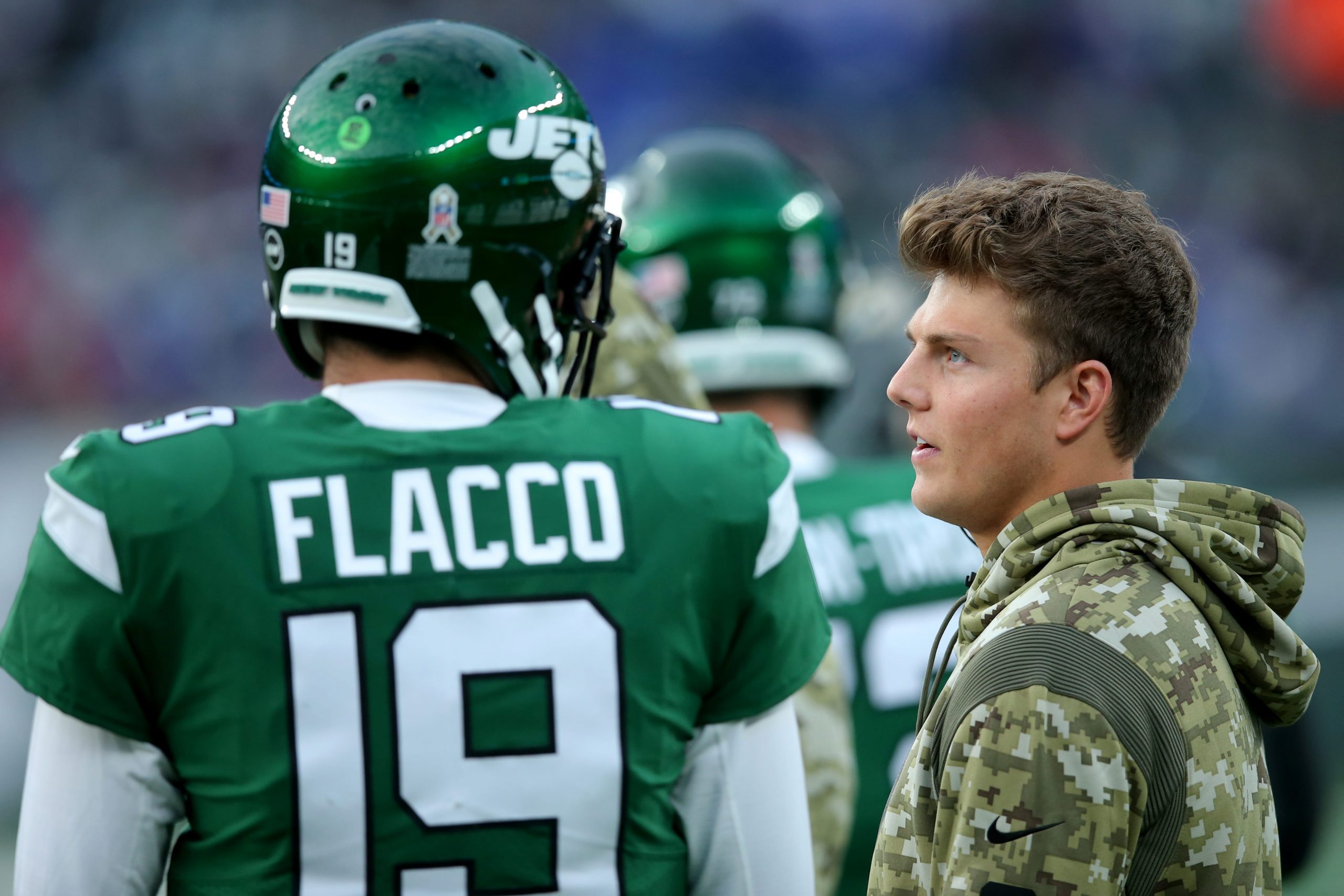 The Miami Dolphins vs New York Jets is by far the worst game on the slate Sunday. Bad team vs bad team to decide which team is worse. We could stick up our noses at this game and pretend it's not happening. Or, we can do the right thing and lean into it a little. One way to turn bad games into good games is to bet on them. That's just science. What I'm proposing, is a little same game parlay here. I've had worse ideas and you know it.
Don't forget that you can also follow me on Twitter for any other bets I might throw out throughout the day. You never know when magic will just drop on the feed. Follow now and turn on notifications.
Joe Flacco 275+ passing yards
(+280)
Myles Gaskin 70+ rushing yards
(+255)
Joe Flacco (Jets) 275+ passing yards
(+280)
Is Joe Flacco elite? No. Is he even good? No. But here's the thing, he's playing quarterback for the Jets on Sunday and they are playing the Miami Dolphins. A lot of people don't know this but no team has given up more passing yards to the quarterback position this season than Miami. They give it up like it's their job. What's even better is, the Jets' defense is horrific. Like historically bad. This could easily turn into a bad team shootout and those are top 5 in my book in terms of how games play out. The idea that we're getting Flacco here at +280 feels great.
For more on this one, check out our full game preview for Miami Dolphins vs New York Jets
Myles Gaskin 70+ rushing yards
(+255)
The New York Jets have one of the worst run defense that has ever graced an NFL football field. That's a fact. Only 2 teams in the entire NFL have given up more rushing yards to running backs this season. That's not a lot of teams. If we think the Dolphins are going to jump out to a lead and run the ball, it makes sense that Gaskin goes over his rushing yard prop. Like way over it. He hasn't come anywhere close to this number in the last few weeks but the Dolphins are giving him carries. He got 20 a couple weeks ago. If that happens, he will throttle the 70 yard number. I think this is worth a bet.
Pickswise is the home of free NFL Predictions  and NFL Odds. Check out the latest NFL Prop Bets and NFL Parlays as well as expert NFL Underdog Picks and NFL Computer Picks.