NFL Week 15 millionaire money line parlay for Sunday's schedule (+247955 odds!): Jets pull upset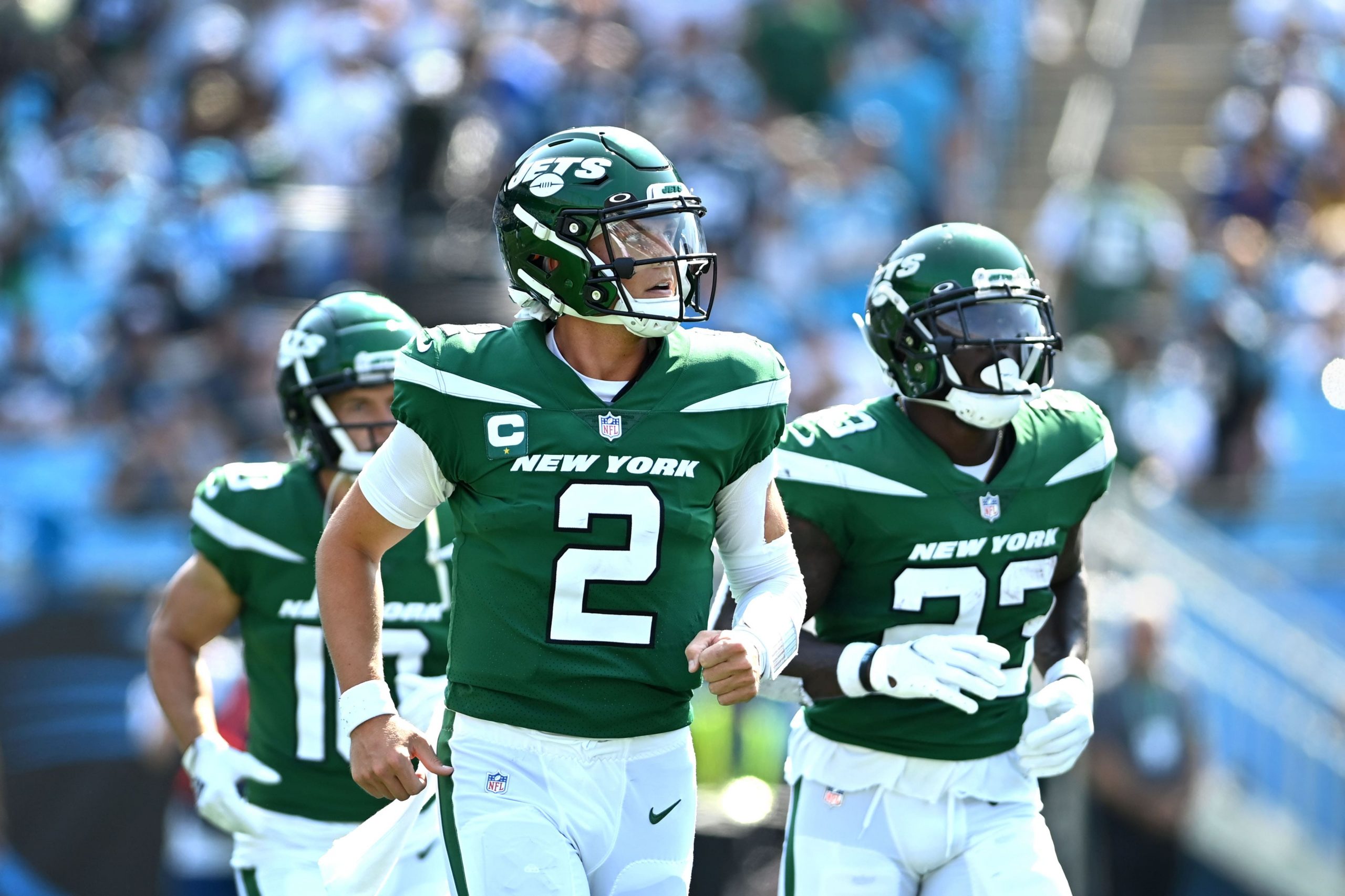 Whew! The 2021 NFL season sure has been a wild ride, and we're approaching the home stretch now. We have a great Week 15 slate continuing on Sunday, which will be highlighted by some big division rivalry games including a Sunday Night Football showdown between the Saints and Buccaneers. It's an NFL Sunday; we might as well celebrate by trying to hit the jackpot and score a massive payday, right?
Each week we'll be doing a millionaire parlay, picking every Sunday game on the money line for the chance at a ridiculous payday. You never know!
Without further ado, here is our 12-leg Week 15 millionaire parlay.
New York Giants (+400) over Dallas Cowboys

What better way to start off a millionaire parlay than with a money line 'dog. The Cowboys got a much-needed win against a shorthanded Washington team last week, but Dak Prescott still didn't look right. There's something wrong there.
Jacksonville Jaguars (-200) over Houston Texans
Now that Urban Meyer is out of the way, this Jaguars team should get a lot less dysfunctional. Fortunately for interim head coach Darrell Bevell, he's got a home date with the lowly Texans for his first game in charge.
Tennessee Titans (-105) over Pittsburgh Steelers
The Steelers have been exposed as frauds, and they're pretty bad on both sides of the ball. A couple of their recent losses to the Chargers and Vikings were a lot more lopsided than the final scores indicate.
Arizona Cardinals (-650) over Detroit Lions
The Lions got their first win of the Dan Campbell era two weeks ago, and promptly followed it up with a blowout loss to the Broncos. This one could get similarly ugly.
Buffalo Bills (-550) over Carolina Panthers
Speaking of teams that are dysfunctional, Matt Rhule has turned the Panthers into quite the mess very quickly. Carolina recently fired well-regarded OC Joe Brady, and is now platooning between Cam Newton and PJ Walker at quarterback. Need I say more?
New York Jets (+330) over Miami Dolphins
Yes, you read that right. I'm going with the Jets. What better way for the Dolphins' surprising win streak to end than with a loss to the Jets. Miami has been playing winning football, but with their offense they still have a very low floor. They're the perfect team to target for a big upset.
Washington (+330) over Philadelphia Eagles
We need at least one more big money line 'dog to really make this a millionaire parlay. Washington has a very bad COVID-19 situation right now, for sure. But I'm not making Jalen Hurts on a bum ankle this big of a favorite against just about anybody.
Cincinnati Bengals (+130) over Denver Broncos
The Bengals were a favorite on the lookahead line last week, and this price is an overreaction to one week. Sure Denver looked great, but they were playing a banged up Lions team. The Bengals on the other hand lost in overtime to a surging 49ers team.
San Francisco 49ers (-425) over Atlanta Falcons
Speaking of the 49ers, I have no interest in fading them here. The Falcons might be a respectable 6-7, but their point differential is one of the worst in the league. They're very fortunate to be 6-7.
Green Bay Packers (-255) over Baltimore Ravens
It's unclear if Lamar Jackson is even going to play here, so I want no piece of the Ravens. If he does play, he's clearly going to be far less than 100 percent. Without the full use of his legs, things could get ugly against the Packers.
Los Angeles Rams (-225) over Seattle Seahawks
The Rams are back. They officially announced it with an impressive road win over the Cardinals in primetime, and I'm not ready to give the Seahawks too much credit for beating Davis Mills and the Seahawks.
Tampa Bay Buccaneers (-550) over New Orleans Saints
Taysom Hill on the road in primetime against Tom Brady? Yeah, I'll pass, thanks.
12-team parlay pays out +247955!
Pickswise is the home of free NFL Predictions  and NFL Odds. Check out the latest NFL Prop Bets and NFL Parlays as well as expert NFL Underdog Picks and NFL Computer Picks.