NFL Week 16 Monday Night Football preview: Role reversal for Bills and Patriots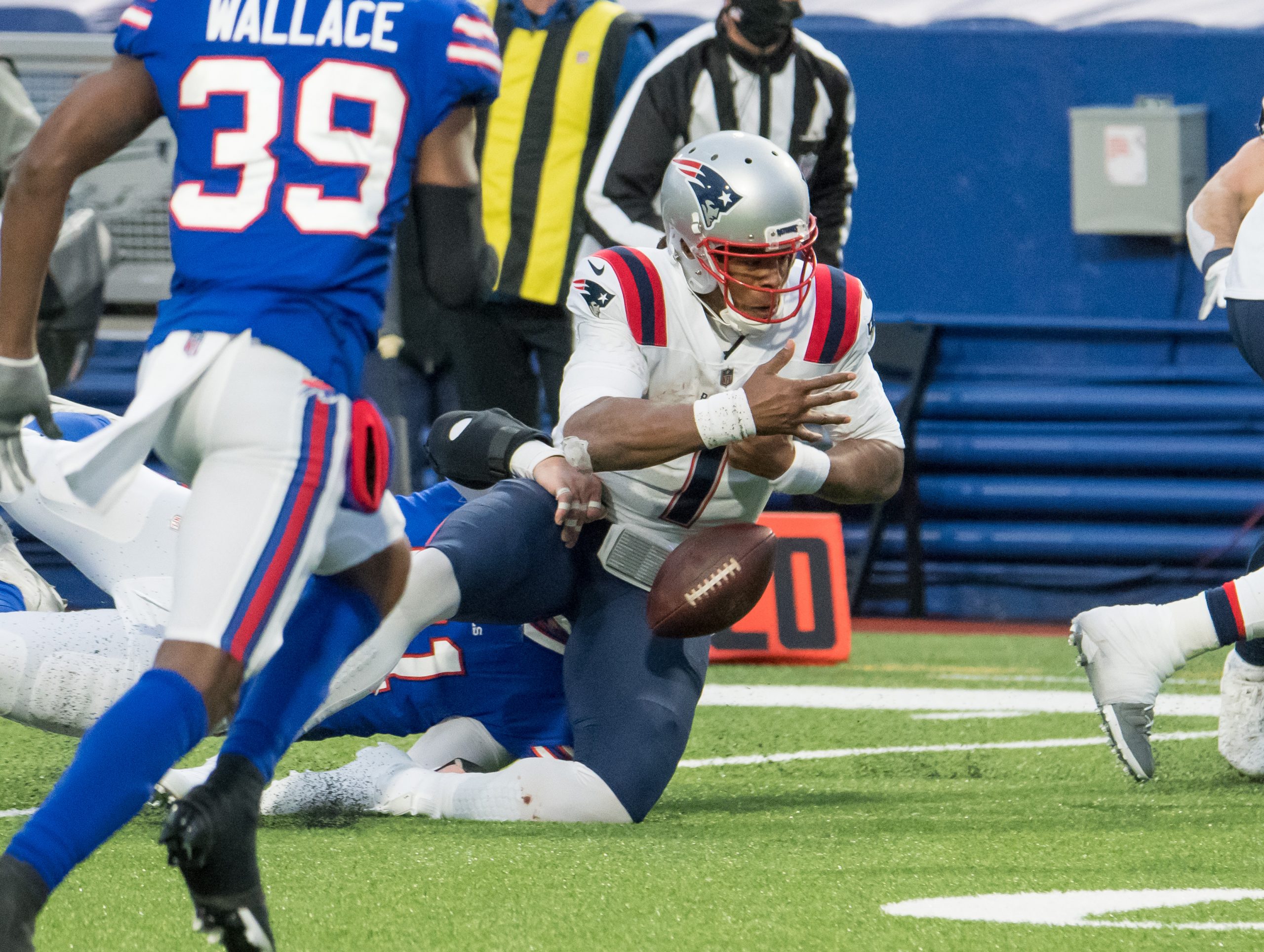 Monday Night Football Week 16 Matchup – Buffalo Bills vs. New England Patriots
December 28 2020, 8:15 pm EDT, Gillette Stadium, Foxboro, Mass.
Monday Night Football in 2020 wraps up with a Week 16 showdown between the Buffalo Bills (11-3) and New England Patriots (6-8). The tables have turned for this one, as normally—for the last two decades, in fact—when it's this late in the year the Bills are making offseason tee times while the Patriots are gearing up for the playoffs. Now the opposite is true: New England is mathematically eliminated, whereas Buffalo has clinched its first division title since 1995.
That doesn't mean the Bills will be resting up and handing this game to the Pats on a silver platter. They are on track for the No. 2 seed in the AFC, which would potentially give them two home playoff games prior to a date with Kansas City in the conference championship game. They can earn a season sweep of New England, too, which would surely be some satisfying damage to inflict on an opponent that has been the ruthless beast of the division for so long. A six-game winning streak going into the postseason would also be nice—something Buffalo can accomplish by winning on Monday and then beating AFC East rival Miami in Week 17. The Patriots, meanwhile, are in the midst of a two-game skid that has ended their playoff hopes. This is the first time since 2008 that they won't be a part of the postseason.
Be sure to check out our Bills vs. Patriots Monday Night Football predictions for our expert handicapper's picks, both ATS and O/U.
Monday Night Football Betting Odds & Lines
The Bills opened as -6.5 favorites and the line has been all over the key number of seven ever since. It hit seven, went back down to -6.5, got up to -7.5 at some books, and has settled in right on that touchdown mark. The Patriots toyed with the idea of starting Jarrett Stidham on Monday night given that this is basically a meaningless game for them and it may be productive to see a younger quarterback under center as opposed to the veteran Cam Newton. Instead, New England is staying with Newton for at least one more week. Although the former Carolina Panther does not inspire much confidence at the moment, he is certainly capable of making this no worse than a one-score ballgame if he plays up to his potential.
Similarly, the total has climbed ever so slightly. It opened at 45 or 45.5 at most places and now stands at 46. Bettors have been reluctant to hammer either side in a game that features on team that has been inconsistent on defense (Buffalo) and another that has been inconsistent on offense (New England). For the most part, the Pats' defense has been solid. They have not allowed more than 24 points all season long, which is the main reason why the under is 6-0 in their last six games.
For the thoughts of our expert NFL handicappers, who look at the Monday Night Football betting odds and lines each week to find the best value Monday Night Football Picks, head over to our NFL Picks page—where you'll also find all of our picks for the rest of the Week 15 games.
How to watch Monday Night Football Tonight – Monday Night Football Channel
Every Monday Night Football game in 2020 will be televised on ESPN. It started with the traditional back-to-back extravaganza in Week 1 featuring the Pittsburgh Steelers vs. New York Giants followed by the Tennessee Titans vs. Denver Broncos. From Week 2 through Week 16, the usual one MNF game is on the schedule. There is no Week 17 Monday event, as all games scheduled for the final weekend of the regular season will take place on Sunday afternoon, Jan. 3.
Twenty-five different NFL teams are appearing on Monday Night Football at least once in 2020, including 11 of last year's 12 playoff participants. Four of those playoff teams will play on MNF twice (the Ravens, New Orleans Saints, New England Patriots, and Buffalo Bills). Tom Brady and the Tampa Bay Buccaneers also got two-time treatment on the schedule.
Of course, this is the year 2020 and consumers value different options. Being able to stream Monday Night Football beyond the traditional means of a cable TV channel is important, and there are ways to do it. Here are four different streaming services:
fuboTV
Hulu Live
Sling TV
YouTube TV
2020 Season Monday Night Football Schedule and Scores
Week 1
Pittsburgh Steelers 26, New York Giants 16
Week 1
Tennessee Titans 16, Denver Broncos 14
Week 2
Las Vegas Raiders 34, New Orleans Saints 24
Week 3
Kansas City Chiefs 34, Baltimore Ravens 20
Week 4
Green Bay Packers 30, Atlanta Falcons 16
Week 5
New Orleans Saints 30, Los Angeles Chargers 27
Week 6
Arizona Cardinals 38, Dallas Cowboys 10
Week 7
Los Angeles Rams 24, Chicago Bears 10
Week 8
Tampa Bay Buccaneers 25, New York Giants 23
Week 9
New England Patriots 30, New York Jets 27
Week 10
Minnesota Vikings 19, Chicago Bears 13
Week 11
Los Angeles Rams 27, Tampa Bay Buccaneers 24
Week 12
Seattle Seahawks 23, Philadelphia Eagles 17
Week 13
Buffalo Bills 34, San Francisco 49ers 24
Week 14
Baltimore Ravens 47, Cleveland Browns 42
Week 15
Cincinnati Bengals 27, Pittsburgh Steelers 17
Week 16
Dec. 28, 8:15 PM EDT
Buffalo Bills at New England Patriots (ESPN)
Pickswise is the home of free NFL picks. Check out the latest NFL props and NFL parlays as well as expert underdog predictions and computer picks.