NFL Week 17 millionaire money line parlay for Sunday's schedule (+323374 odds!): Panthers pull upset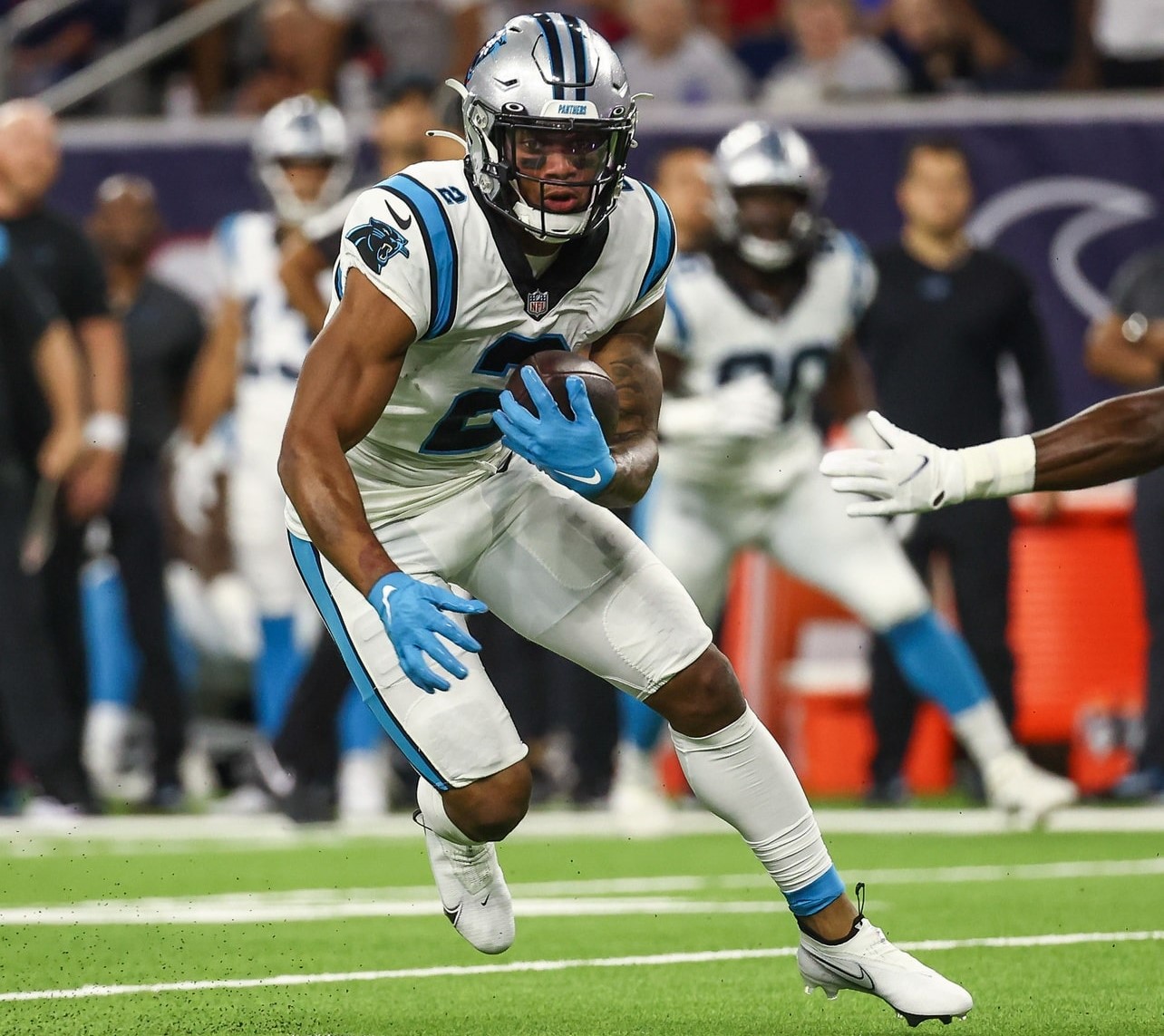 Whew! The 2021 NFL season sure has been a wild ride, and we're approaching the home stretch now. We have a great Week 17 slate getting underway on Sunday, which will be highlighted by an AFC heavyweight showdown between the Chiefs and Bengals. It's an NFL Sunday; we might as well celebrate by trying to hit the jackpot and score a massive payday, right?
Each week we'll be doing a millionaire parlay, picking every Sunday game on the money line for the chance at a ridiculous payday. You never know!
Without further ado, here is our 15-leg Week 17 millionaire parlay.
Make sure you check out our picks for EVERY NFL Week 17 matchup!
Washington Football Team (+170) over Philadelphia Eagles

What better way to start this millionaire parlay than with a money line 'dog. Everyone is overvaluing the Eagles because they've won a few games against depleted teams. Washington's last couple of games have been ugly, but that's because they were decimated by COVID.
Tampa Bay Buccaneers (-800) over New York Jets
I don't care how banged up the Buccaneers are. Zach Wilson isn't taking down Tom Brady. The Jets' offense has only looked halfway respectable when they've been able to run the ball, and nobody runs the ball on the Bucs.
Miami Dolphins (+125) over Tennessee Titans
The Titans' recent wins have been pretty fraudulent, and they haven't done anything on offense. It's true that Miami has had a soft schedule during their recent resurgence, but they've clearly been playing much better either way.
New England Patriots (-1500) over Jacksonville Jaguars
Trevor Lawrence has already looked pretty lost during his rookie season, and now he has to face a Bill Belichick defense. This one could get ugly.
Indianapolis Colts (-400) over Las Vegas Raiders
With Carson Wentz getting out of COVID protocols, I don't see the Raiders being too much of a threat. Las Vegas' offense has really slumped in the second half of the season, and they won't be able to slow down Indy's run game.
Cincinnati Bengals (+160) over Kansas City Chiefs
This is the slate's marquee game, and I'm going with the home underdog. The Bengals can clinch the AFC North with a win here, and I'm not as sold as everyone else that Kansas City's issues have been solved just because they've beat up on a few terrible defenses.
New York Giants (+220) over Chicago Bears
Backing the Giants at this point won't feel great, but the Bears shouldn't be this large of a favorite against anybody with Andy Dalton at quarterback. New York's defense is underrated, so give me the G-Men in what should be an ugly toss-up game.
Buffalo Bills (-900) over Atlanta Falcons
The Falcons' point differential shows that they're much worse than their record indicates. Josh Allen is coming off a dominant performance against the Patriots, and should be able to keep that rolling against a much weaker defense.
Los Angeles Rams (-265) over Baltimore Ravens
I'm not as gung-ho about Tyler Huntley as a lot of people are. Even if I were, I'd be very concerned about a how a depleted Ravens secondary is going to keep Cooper Kupp in check. Baltimore's brutal stretch will continue here.
San Francisco 49ers (-675) over Houston Texans
The Texans pulled off a miracle against the Chargers last week. They aren't going to do it twice in a row. Not against a team that can actually tackle, unlike Los Angeles.
Los Angeles Chargers (-335) over Denver Broncos
Speaking of the Chargers, they should redeem themselves here against a Broncos team that was ravaged by COVID this week. Los Angeles' defense has been highly inconsistent, to put it kindly, but I'm not too scared of Drew Lock.
Carolina Panthers (+205) over New Orleans Saints
Ok, back to the money line 'dog section of this parlay. The Saints being this large of a favorite is a bit ridiculous. Carolina beat New Orleans soundly when these teams first played each other, and that was when Jameis Winston was still under center for the Saints.
Detroit Lions (+280) over Seattle Seahawks
The Seahawks have a very low floor, and are the perfect team to target for a money line upset. Russell Wilson was talking this week about playing elsewhere next season, and I don't think Seattle is fully locked in. The Lions will catch them sleeping.
Dallas Cowboys (-240) over Arizona Cardinals
I don't want any piece of this Cardinals team. The offense doesn't look the same without DeAndre Hopkins, and the defense has come crashing down to earth. Dallas on the other hand is ascending on both sides of the ball.
Green Bay Packers (-720) over Minnesota Vikings
Sean Mannion going on the road to start at Lambeau on Sunday Night Football? Yeah, I'll pass, thanks.
15-team parlay pays out +323374!
Pickswise is the home of free NFL Predictions  and NFL Odds. Check out the latest NFL Prop Bets and NFL Parlays as well as expert NFL Underdog Picks and NFL Computer Picks.