NFL Week 2 opening lines and analysis: Patriots primed to ground Jets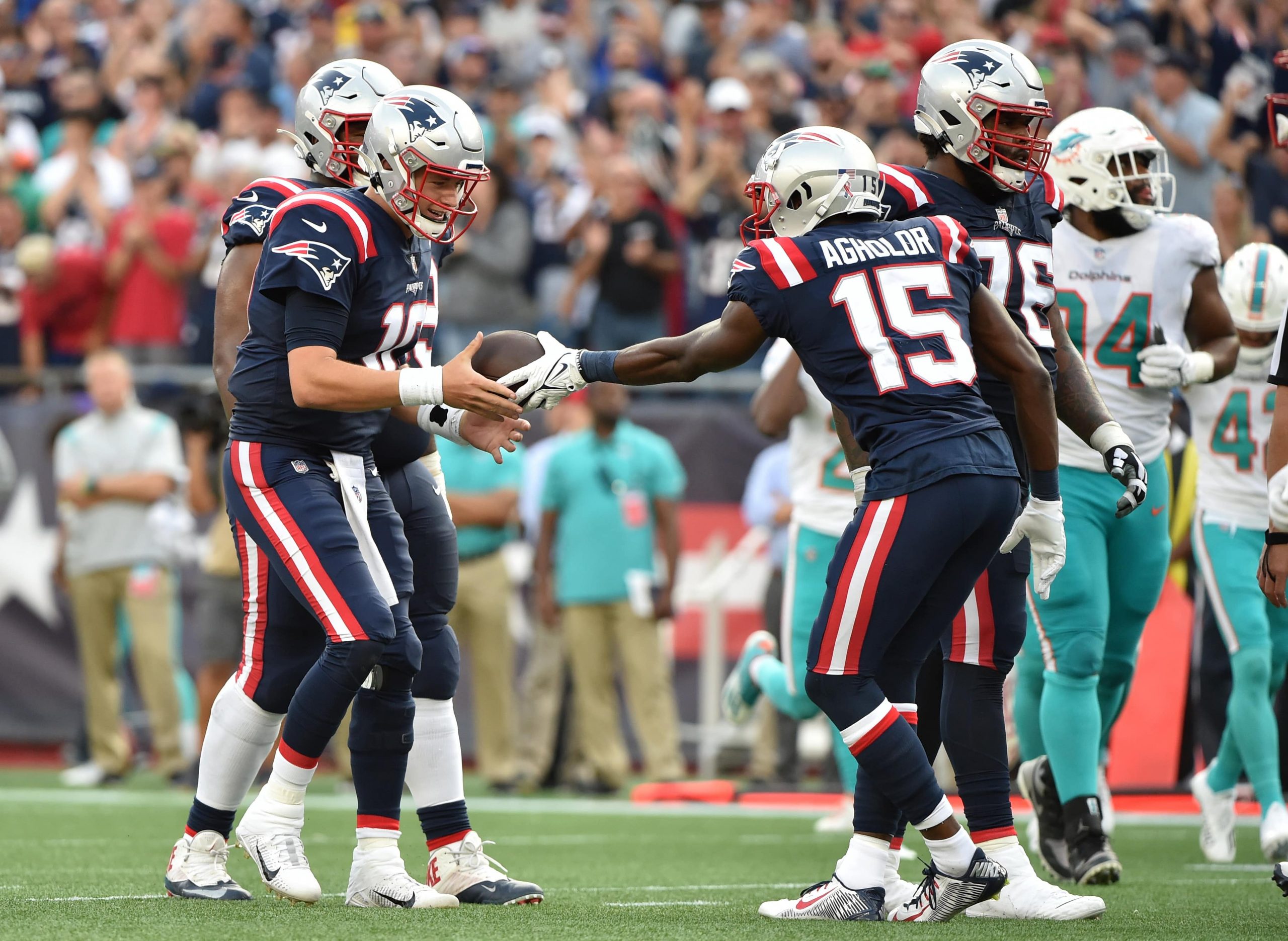 Apart from Monday Night Football, NFL Week 1 is in the books. It was a lively weekend with a number of shocks and upsets, most notably with favorites flopping and underdogs either covering or winning straight up. But, as is the way with betting, the past is the past and you always need to be looking forward, and it's time to look ahead to the Week 2 opening lines.
Unlike last week, we actually have proper football to go off when making our picks and we have had the opportunity to digest how teams operate and any potential strengths and weaknesses.
NFL Week 2 opening lines
Let's look at the early lines for this week's NFL Week 2 slate, courtesy of FanDuel Sportsbook:
Thursday Night Football
New York Giants (+3.5) at Washington Football Team (-3.5)
Sunday afternoon
Buffalo Bills (-3.5) at Miami Dolphins (+3.5)
Cincinnati Bengals (+3.5) at Chicago Bears (-3.5)
Denver Broncos (-5.5) at Jacksonville Jaguars (+5.5)
Houston Texans (+12.5) at Cleveland Browns (-12.5)
Los Angeles Rams (-4.5) at Indianapolis Colts (+4.5)
Las Vegas Raiders (+6.5) at Pittsburgh Steelers (-6.5)
New England Patriots (-3.5) at New York Jets (+3.5)
New Orleans Saints (-3) at Carolina Panthers (+3)
San Francisco 49ers (-3.5) at Philadelphia Eagles (+3.5)
Atlanta Falcons (+12.5) at Tampa Bay Buccaneers (-12.5)
Minnesota Vikings (+3.5) at Arizona Cardinals (-3.5)
Dallas Cowboys (+2.5) at Los Angeles Chargers (-2.5)
Tennessee Titans (+5.5) at Seattle Seahawks (-5.5)
Sunday Night Football
Kansas City Chiefs (-2.5) at Baltimore Ravens (+2.5)
Monday Night Football
Detroit Lions (+11.5) at Green Bay Packers (-11.5)
Make sure you check out our previews for each of these games later in the week
NFL Week 2 early best bets
Two games jumped out to me immediately, and both come from the AFC East. Firstly, the Dolphins +3.5 look great value as a home underdog against the Bills with the field-goal insurance. Miami just went to New England and came away with the victory, and their defense still looks like one of the best in the league. Mac Jones gave the Fins all they could handle but that D still stood firm, and even if Tua Tagovailoa continues to underwhelm I think that unit can bail him out.
As for the Bills, I wouldn't be comfortable taking them on the road after what they showed against the Steelers. They appeared to be missing that spark they had last season, and coming up against another top-tier defense in Miami could frustrate them. Ultimately I can see this being a low-scoring battle, so the 3.5-point headstart for the Dolphins could prove very valuable.
Looking at the other all-AFC East matchup, I really like the Patriots -3.5 against the Jets. As mentioned, Jones looked tremendous despite losing, making a number of crucial third-down conversions, and I expect him to have his way with this youthful Jets secondary. New York's offense still looks like it has a lot to work out, with the offensive line getting demolished by the Panthers and Zach Wilson letting his inexperience show at times. It's a rivalry game, but Bill Belichick has had the Jets' number for years and will want to make a statement after Sunday's slump.
Check out our betting reaction to the Sunday Week 1 games, in which the return of fans didn't see a return of home-field advantage
Pickswise is the home of free NFL Predictions and NFL Odds. Check out the latest NFL Prop Bets and NFL Parlays as well as expert NFL Underdog Picks and NFL Computer Picks.