NFL Week 3 same game parlay (+1263 odds): Chicago Bears vs Cleveland Browns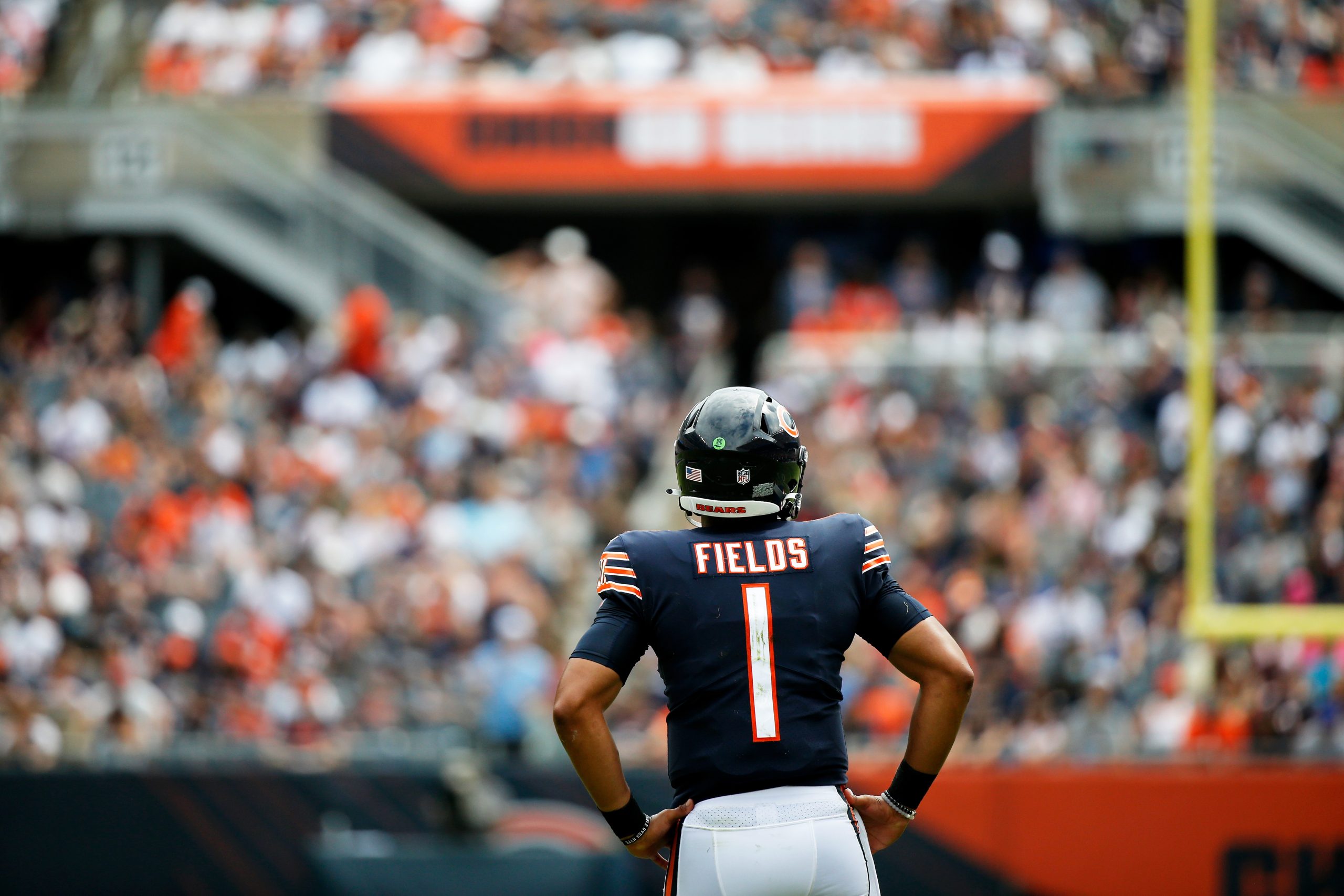 The first couple weeks of the 2021 NFL season have been epic. Now we'll be treated to another full slate this coming Sunday for Week 3. We have an interesting game here as the Cleveland Browns host the Chicago Bears. It's the NFL starting debut of Justin Fields. What better way to make this highly anticipated game even more exciting than by betting a same game parlay? We also have thoughts on the side and total for every Week 3 matchup, of course, which you can view in our NFL picks tab.
But let's dive into this same game parlay:
Chicago Bears -6.5 (+600)
Justin Fields anytime touchdown scorer (+200)
We have a simple 2-leg same game parlay which pays out just north of 12/1 with FanDuel Sportsbook. Let's break it down:
Chicago Bears -6.5 (+600)
Getting +600 here is too good to pass up to start this same game parlay. I'm just a little skeptical of this Browns team. They played the Chiefs close in Week 1, but Kansas City showed in their Week 2 loss to the Ravens they have plenty of issues of their own. Then in Week 3, Cleveland struggled to put away the lowly Texans. For a while there before Tyrod Taylor was knocked out with a hamstring injury, it looked like the Browns might lose as a favorite of nearly two touchdowns.
They're going to have a much tougher task here. It looks like Odell Beckham Jr might make his debut, but who knows what he'll look like coming off an ACL tear? He will likely be limited. Previous top receiver Jarvis Landry went down with a knee injury in Week 2. And even Baker Mayfield has a dislocated shoulder that he's going to be playing through.
The Browns are going to want to lean on their run game, but that will be a tough against a Bears run defense that is only allowing 3.3 yards per rush attempt. Fields gives the Bears a lot more upside on offense, and I expect the team to rally around him now that Andy Dalton is out of the way.
Justin Fields anytime touchdown scorer (+200)
This correlates heavily with the first leg of our same game parlay. If the Bears are going to cover -6.5, it's going to take a reasonably strong debut from Fields. The first-round pick's legs are obviously going to be a factor, and his rushing yards total is set at 50.5. Particularly in the redzone, expect to see Fields running the read option frequently. That will lead to plenty of opportunities for touchdowns.
Fields delivered a rushing touchdown in Week 1, and he played only a handful of snaps as part of a special package. After taking over for an injured Dalton in Week 2, Fields had almost as many rush attempts (10) as he did pass attempts (12). He also had a rushing touchdown in his preseason debut. All we need is one great game from Fields to cash this same game parlay, and we're getting better than 12/1. Fields had a rushing touchdown in his first preseason appearance, and in his first regular-season appearance. Why wouldn't he do it in his first start, too?
What is a Same Game Parlay?
Check out our guide on what is a same game parlay and where can I bet it?