NFL Week 5 same game parlay (+1165 odds): Buffalo Bills vs Kansas City Chiefs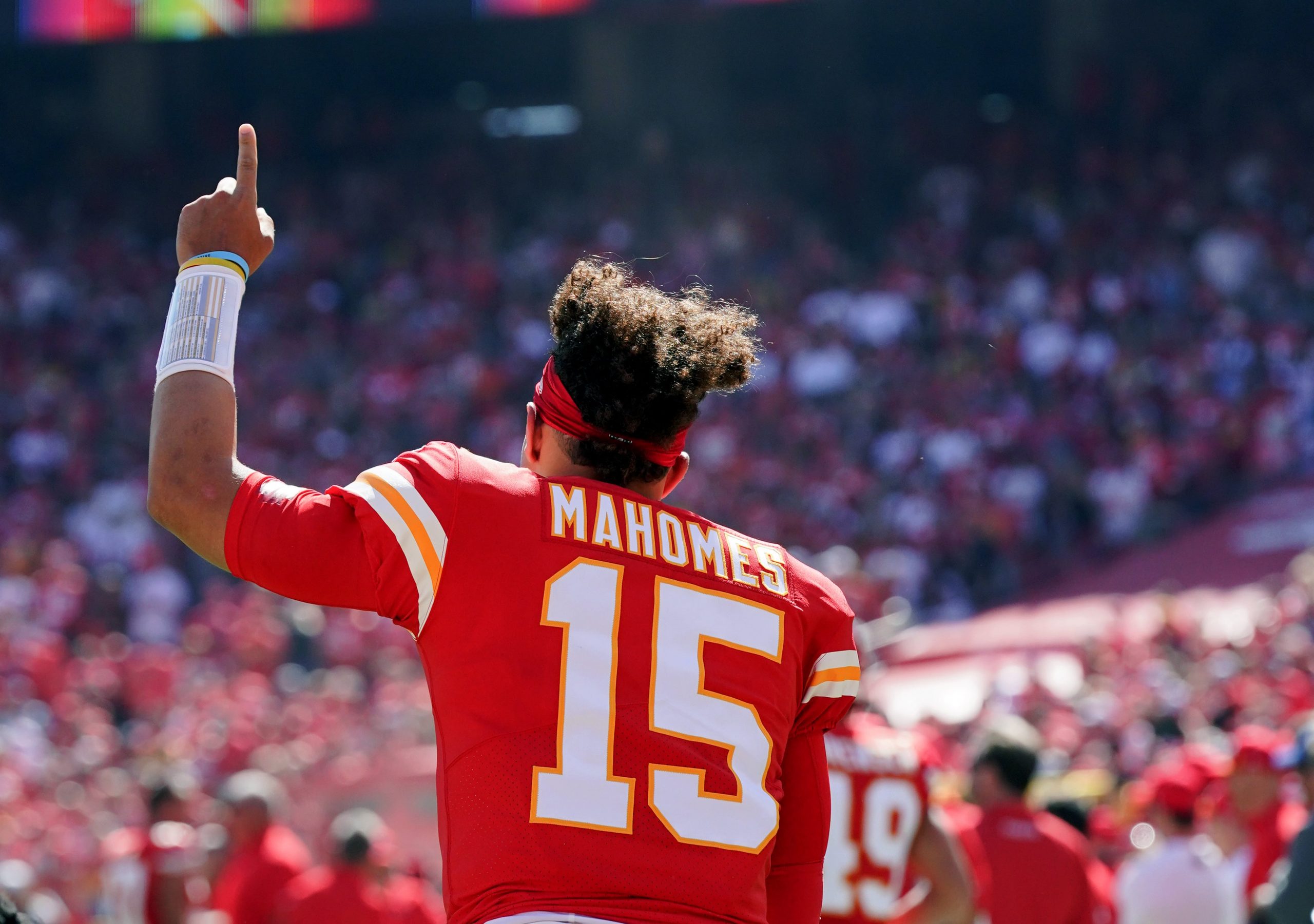 The first few weeks of the 2021 NFL season have been epic. Now we'll be treated to another full slate on Sunday for Week 5. We've got one of the most highly anticipated games of the year here for Sunday Night Football. It's the rematch of last year's AFC Championship Game as the Kansas City Chiefs host the Buffalo Bills. What better way to make this epic game even more exciting than by betting a same game parlay? We also have thoughts on the side and total for every Week 5 matchup, of course, which you can view in our NFL picks tab.
But let's dive into this same game parlay:
Kansas City Chiefs -6.5 (+160)
Clyde Edwards-Helaire under 53.5 rushing yards (-114)
Mecole Hardman over 29.5 receiving yards (-114)
We have a 3-leg same game parlay which pays out just shy of 12/1 with FanDuel Sportsbook. Let's break it down:
Kansas City Chiefs -6.5 (+160)
To start this same game parlay, I'm taking the Chiefs on this alt spread. I'm really not buying the Bills hype, for several reasons. For starters, Buffalo has played an unbelievably soft schedule to open the year. They've faced Pittsburgh, Miami, Washington, and Houston. That's Ben Roethlisberger, Jacoby Brissett, Taylor Heinicke, and Davis Mills. Not exactly a murderer's row. To say this is a step up in competition would be a massive understatement. Everyone seems to have become bored with the Chiefs, when Patrick Mahomes is once again putting up historic numbers.
It's worth pointing out that last year's AFCCG wasn't particularly close. Bills linebacker Matt Milano is also dealing with a hamstring injury that may sideline him for this one. That would be an absolutely massive loss. The Chiefs have suffered a couple of losses, but very easily could be undefeated. They lost by one point on the road to a very good Ravens team, and to an equally good Chargers team in a game in which they were -4 in the turnover differential.
Clyde Edwards-Helaire under 53.5 rushing yards (-114)
We get a nice odds boost for this same game parlay by combining the Chiefs -6.5 with the under on Edwards-Helaire's rushing. FanDuel's computer seems to think that if Kansas City is covering, then they must be running the ball. That's really not true, as the Chiefs often have no rhyme or reason to how much they run. There are plenty of games they win easily in which CEH barely gets the ball at all. Including in last year's AFCCG.
In these teams' regular-season meeting last year, Edwards-Helaire ran all over them. So what did Buffalo do? They adjusted. In their subsequent playoff meeting the Bills sold out to stop the run, and CEH had all of 7 rushing yards. Buffalo is allowing only 3.2 yards per rush attempt this season, the fourth-best mark in the league.
Mecole Hardman over 29.5 receiving yards (-114)
To wrap up this same game parlay we've got the over on Hardman. The way to beat this Bills defense is with speed, and that's what Hardman brings to the table. Travis Kelce absolutely torched the Bills in each of these teams' meetings last year, so I expect Buffalo coach Sean McDermott's game-plan to revolve around removing Kelce. All the added attention on Kelce will free things up for a secondary option such as Hardman.
Hardman got to at least 30 yards in 7/16 games last year, and that was when he was the number three receiver behind Tyreek Hill and Sammy Watkins. Now he's the number two, and I expect him to get plenty of looks in this spot. This play also correlates with the under on CEH if the Chiefs are throwing the ball more.
What is a Same Game Parlay?
Check out our guide on what is a same game parlay and where can I bet it?