NFL Week 5 same game parlay (+1253 odds): New England Patriots vs Houston Texans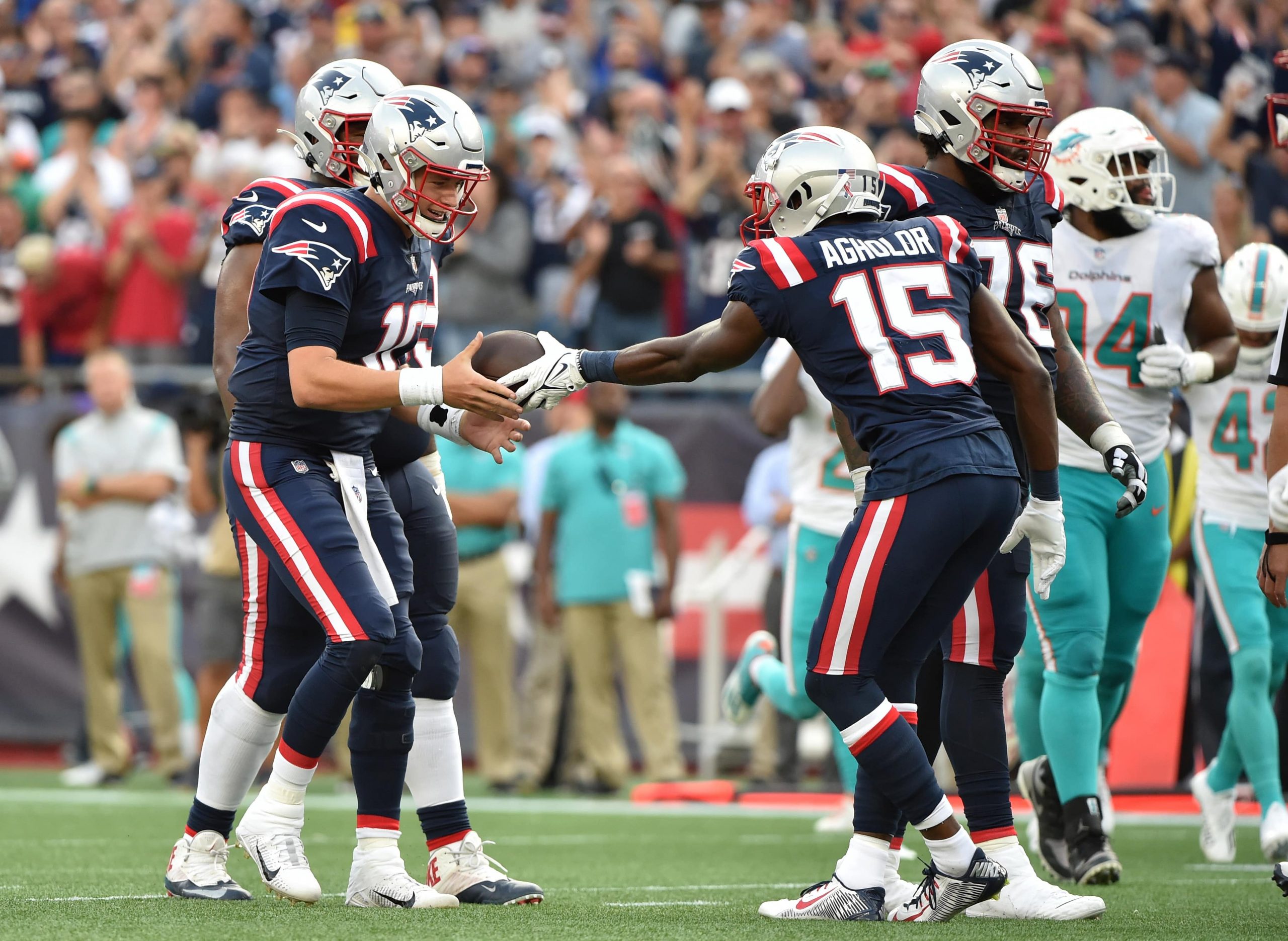 The first few weeks of the 2021 NFL season have been epic. Now we'll be treated to another full slate this coming Sunday for Week 5. We have an interesting AFC clash here as the Houston Texans host the New England Patriots. The Pats lost on Sunday Night Football last week, but Mac Jones earned some new fans for keeping it close against Tom Brady. What better way to make this game even more exciting than by betting a same game parlay? We also have thoughts on the side and total for every Week 5 matchup, of course, which you can view in our NFL picks tab.
But let's dive into this same game parlay:
Houston Texans -6.5 (+650)
Jakobi Meyers over 60.5 receiving yards (-114)
We have a simple 2-leg same game parlay which pays out just north of 12/1 with FanDuel Sportsbook. Let's break it down:
Houston Texans -6.5 (+650)
I'm not saying the Texans are going to win this game, but they've got a much better chance than oddsmakers are giving them credit for. There's just no reason for the Patriots to be this big of a road favorite over just about anybody. New England has failed to top 17 points in 3 of their 4 games, yet somehow everyone is acting like they're a shoo-in to steamroll Houston. Getting nearly 7/1 on this alternate spread is a great way to start off the same game parlay.
The only game in which the Pats scored more than 17 was against the lowly Jets. They simply aren't asking Jones to do much on offense, and I don't think their defense played as well as you might think against the Bucs last week. For starters there was heavy rain in that game, and Brady also just had some uncharacteristic misses on open throws. Now is the time to buy low on the Texans when their market perception is at an all-time low. The books have overreacted.
Jakobi Meyers over 60.5 receiving yards (-114)
This play doesn't conflict with the first leg of our same game parlay. In fact, it might even correlate with it. Meyers' worst receiving game of the season came in the Patriots' only win. He's been much better in their losses so far. It looks like New England will be without at least 3 and potentially 4 starters along their offensive line, so much like the last couple weeks I don't think they'll have much of a ground game.
Instead they'll opt for the short conservative passing game as an extension of their running game like they have been, meaning plenty of targets for Meyers. Over the past two weeks, Jones has targeted Meyers a whopping 26 times. With that kind of volume he should be able to clear 60 yards no matter what the result of the game is.
What is a Same Game Parlay?
Check out our guide on what is a same game parlay and where can I bet it?