NFL Week 8 millionaire money line parlay for Sunday's schedule (+111443 odds!)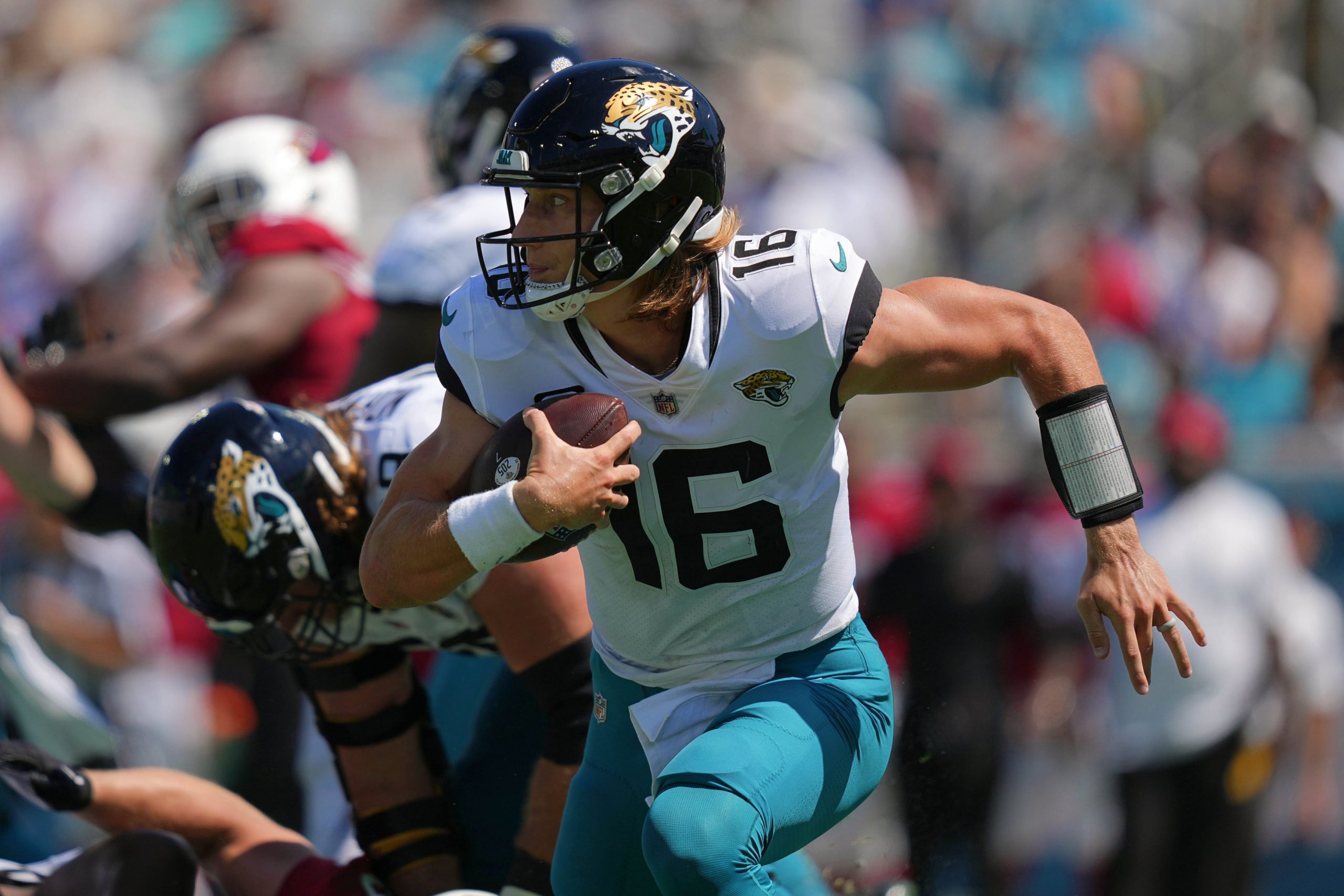 Whew! The first couple of months of the 2021 NFL season sure have been a wild ride. The action has been truly thrilling, and we're still not even halfway through. We have a great Week 8 slate on Sunday, which will be highlighted by a rivalry playoff rematch between the Steelers and Browns, and a great Sunday Night Football matchup featuring the Cowboys and Vikings. It's an NFL Sunday, we might as well celebrate by trying to hit the jackpot and score a massive payday, right?
Each week we'll be doing a millionaire parlay, picking every Sunday game on the money line for the chance at a ridiculous payday. You never know!
Without further ado, here is our 13-leg Week 8 millionaire parlay.
Buffalo Bills (-850) over Miami Dolphins

To start this millionaire parlay off we've got a massive favorite. I don't care what the price is, I have no interest in backing Tua Tagovailoa on the road in Buffalo. The Bills are coming off their bye, and Brian Daboll surely has schemed up a lot of fun stuff in his week off. Buffalo should roll to a double-digit victory.
Atlanta Falcons (-178) over Carolina Panthers
The Falcons are trending up, and Kyle Pitts has looked like an emerging superstar recently. Atlanta's offense is starting to look dynamic, while the Panthers are in shambles. Carolina has lost 4 in a row, and 2 of their wins came against the Jets and Texans. Their downward spiral should continue.
Detroit Lions (+162) over Philadelphia Eagles
For our first underdog play, we've got the Lions picking up their first win of the season. Philly is a mess right now, and Detroit has played much better than their 0-7 record might indicate. They've come oh so close several times, and this is the spot for them to finish it off at home.
Indianapolis Colts (-126) over Tennessee Titans
Speaking of teams on the ascent, the Colts have shaken off their slow start and then some. Indy has won 3 of 4, and it would've been 4 in a row had Lamar Jackson not completed a miraculous comeback in overtime. Don't overreact to Tennessee's recent couple of big wins.
Los Angeles Rams (-950) over Houston Texans
There's no reason to believe the Texans will put up much of a fight. Los Angeles' offense is back to being a juggernaut with Matthew Stafford at the helm, and Houston has shown few signs of life lately. This one will likely be decided by multiple touchdowns.
Cincinnati Bengals (-510) over New York Jets
The Jets? With Mike White starting at quarterback? Yeah, I'll pass. The Bengals are on fire right now, and while I'm not completely sold yet, the train isn't going to slow down here. Joe Burrow and Ja'Marr Chase can have a field day, and the Bengals' quietly stout defense will make life very difficult for the inexperienced White.
Pittsburgh Steelers (+162) over Cleveland Browns
I'm banking on the Steelers getting their revenge for last year's playoff humiliation here. While I'm not a big fan of Ben Roethlisberger these days, he should be able to do just enough. Pittsburgh's defense can do most of the work against a declining Cleveland offense.
San Francisco 49ers (-194) over Chicago Bears
Unlike many, I'm not quite ready to bury the 49ers yet. Especially not when they're playing a team as dysfunctional as the Bears. Chicago can't pass-block anybody, so good luck slowing down Nick Bosa. San Francisco's loss to the Colts last week likely had more to do with the torrential rain than anything else.
Jacksonville Jaguars (+148) over Seattle Seahawks
I'm picking the winless Lions, and I'm also picking the 1-win Jaguars. Jacksonville has quietly been improving, and just picked up their first victory in their most recent game. The Geno Smith era has got off to an 0-2 start in Seattle, and now that they're 2-5 I think they'll come out a bit flat.
Los Angeles Chargers (-210) over New England Patriots
Sure the Chargers looked terrible the last time we all saw them against the Ravens. But let's not forget they were looking like one of the best teams in the league right before that. Everyone is getting carried away with Mac Jones hype, but let's pump the brakes. The Patriots' 3 wins this season? They've come against the Jets (twice) and the Texans.
Washington (+142) over Denver Broncos
I don't think the Broncos deserve to be this large of a favorite over just about anybody right now. Denver has lost 4 in a row, and Teddy Bridgewater is looking less and less confident with each passing week. The Broncos' defense is extremely banged up, while Washington's is starting to improve after a rough start.
Tampa Bay Buccaneers (-215) over New Orleans Saints
Consider me someone who isn't overly impressed with the Saints' 4-2 start. The record looks nice, but it's not legit. Jameis Winston hasn't played well at all recently, and New Orleans won't be able to run at all on Tampa's impenetrable defensive front. Tom Brady is playing better than ever, and the Bucs won't sweat too much here.
Minnesota Vikings (+106) over Dallas Cowboys
I'm high on this Vikings team, and they aren't being given enough respect. They might be only 3-3, but take a look at their losses. They lost in overtime to the Bengals in a game they should've won, and by a single point on the road against the Cardinals when they missed a 37-yard field goal in the waning seconds. Here at home, I'm expecting a big night from Kirk Cousins.
13-team parlay pays out +111443!
Pickswise is the home of free NFL Predictions  and NFL Odds. Check out the latest NFL Prop Bets and NFL Parlays as well as expert NFL Underdog Picks and NFL Computer Picks.