NFL Week 9 same game parlay (+971 odds): Houston Texans vs Miami Dolphins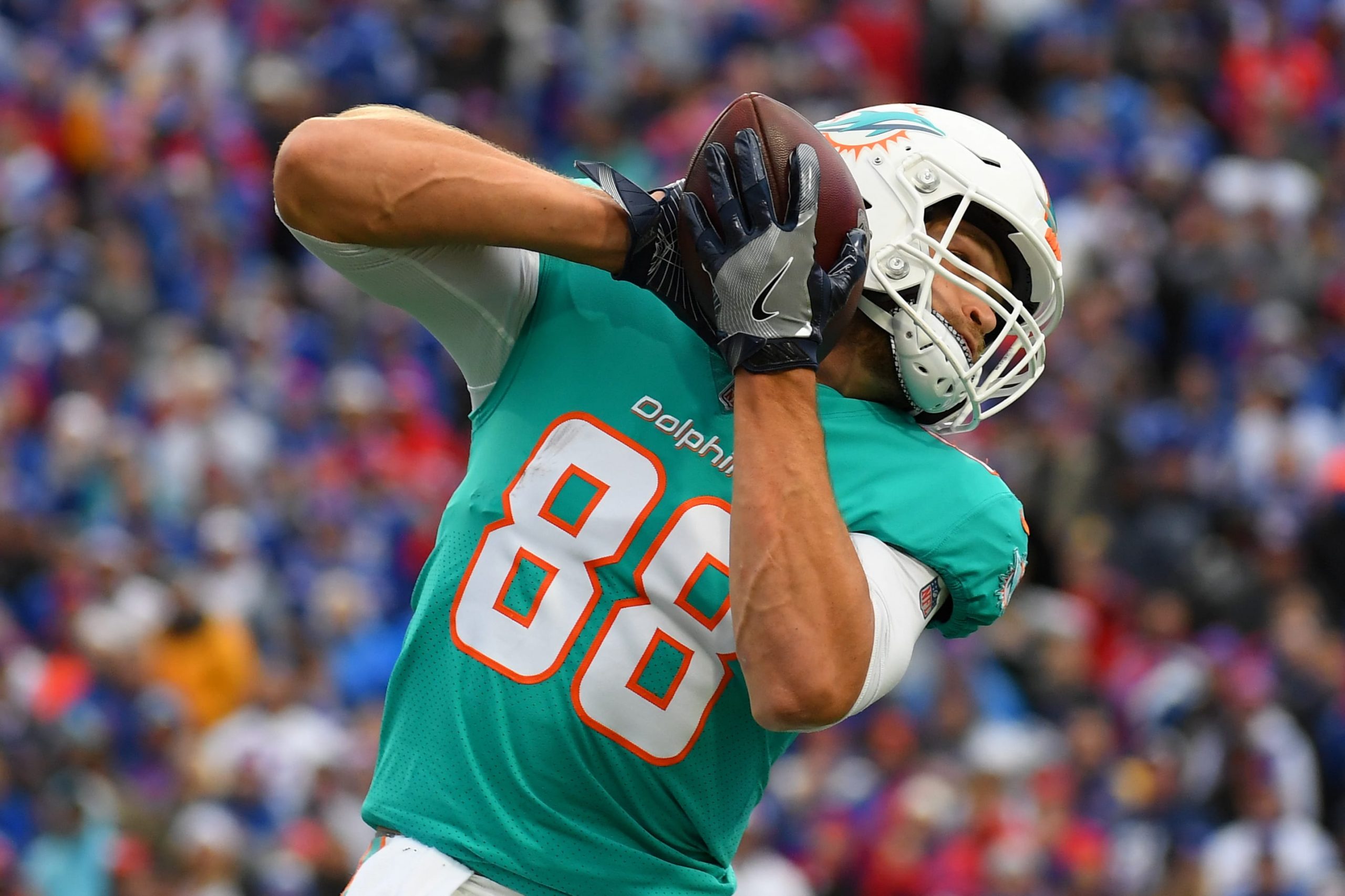 Regardless of whether or not you are a fan of either team, the only way to make the Houston Texans vs Miami Dolphins game watchable is to bet it. You know it, I know it, the Texans and Dolphins know it. Both teams are 1-7 and are in a dog fight for the number 1 overall pick in the next draft. This game won't be pretty but if we have action, it's watchable. Not just any action though, a same game parlay. I feel like we need to crank it up a bit and a +971 move definitely does that.
Don't forget that you can also follow me on Twitter for any other bets I might throw out throughout the day. You never know when magic will just drop on the feed. Follow now and turn on notifications.
Mike Gesicki 100+ Receiving Yards (+520)
Tyrod Taylor Over 
18.5 Rushing Yards 
(-113)
Mike Gesicki (Dolphins) 100+ Receiving Yards (+520)
Before you say "what the hell are you doing Slop?" let me explain. First off, this isn't a real defense so please let's just throw all the stats out the window. They don't matter. Gesicki has already done this once this season and guess who he did it against? The Jacksonville Jaguars. Maybe Gesicki preys on bad teams but that's neither here nor there. The Dolphins have a bad team in front of him Sunday and that's not the only thing we have working for us. DeVante Parker just landed on IR this week so he's not playing. Guess who sat out the day Gesicki went over 100 yards against the Jaguars? DeVante Parker! At +520, this is not that crazy.
For more on this one, check out our full game preview for Houston Texans vs Miami Dolphins
Tyrod Taylor Over 
18.5 Rushing Yards (-113)
What on earth were the books thinking with this one? I'm serious. This isn't even in the realm of a good line. It's pretty much disrespectful. Tyrod Taylor is an animal and will 100% run for at least 18.5 yards tomorrow. You can set your watch to it. In the first game of the season the guy ran for 40 yards. I know that was against the Jaguars but he ran for 15 yards the next week in a half of a game against the Cleveland Browns. I couldn't image taking the under on a number like this so I'm taking the over.
Pickswise is the home of free NFL Predictions  and NFL Odds. Check out the latest NFL Prop Bets and NFL Parlays as well as expert NFL Underdog Picks and NFL Computer Picks.