Pickswise's 2021 March Madness Handicapper Contest: First Round Day Two Expert Picks and Predictions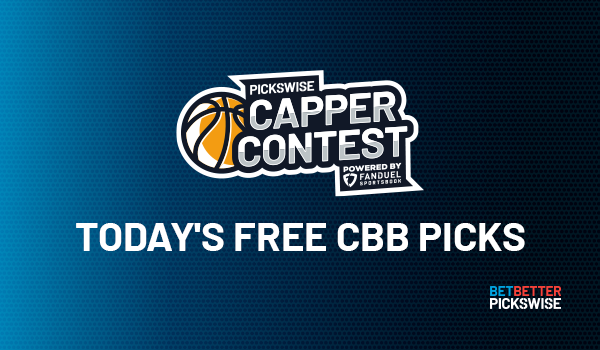 The NCAA Tournament is underway, and now is when the fun really begins. After a jam-packed first day we've got another 16 first-round games to salivate over on Saturday, and our expert judges are here to give you their locks of the day and best bets for the Pickswise $10,000 Capper Contest! With the likes of Megan Nunez, Jeff Nadu, and Lightning Lockz all participating, make sure you find out who the best bettors around are backing before placing your own bets.
Also involved in the contest are top college basketball insider Jon Rothstein, and ex-player and talent expert Rashad Phillips. Make sure you also check out Jon's picks here, while Rashad's best bets and selections for every single game can be found here.
Here at Pickswise, we specialize in providing free expert picks and predictions, and you can find all of our picks on the side and total for every game throughout March Madness.
Lock of the Day: LSU -1.5
Look, let's just get this out of the way. I know the "sharps" are saying the Bonnies are the ultra sharp side here but I just don't see it. LSU is the 8th highest scoring team in the country, and looked fantastic in the SEC tournament. They actually started playing defense (more than most SEC teams) and gave #2 seed Alabama a true run for for their money in the SEC Championship game. 
On paper LSU has the better roster and to me it's not particularly close. They are athletic, can shoot as good as anyone in the country, and are built to make a run in a tournament. I understand why the "sharps" are on the Bonnies here with how inconsistent LSU has looked all year but again, something tells me this team is primed for a long tournament run. Geaux Tigers! 
Make sure you check out our LSU Tigers team guide!
Additional Bet #1: UConn -3
This is really just a tale of two very different teams. Maryland has shown flashes of being a talented squad this year but always ended up not winning the games they really needed to and I just feel like they are a bit overrated. 
UConn on the other hand only really had a down part of their season when they lost James Bouknight who is easily the best player on this Husky team. Now Bouknight is back in the lineup and I think he will put on a show in the tournament. Again, it's all about value and I think there is a ton of it only having to lay three points with the Huskies.
Be sure to check out our full game preview for UConn Huskies vs. Maryland Terrapins.
Additional Bet #2: Oregon -5.5
The semi-finals in the PAC 12 Championship did not treat the Ducks well as they fell to the super hot Oregon State Beavers. Before that loss, the Ducks went 11-1 SU in their last 12, including 5-0 ATS in their last five. I don't think the VCU Rams will have enough fire power to keep with this solid Ducks team who have all five starters averaging double digits. Even with VCU having the defensive edge, I think the Ducks get it done at -5.5.
Be sure to check out our full game preview for VCU Rams vs. Oregon Ducks.
Lock of the Day: Grand Canyon +14.5
I have maintained since I saw the bracket that I thought this was a problematic matchup for Iowa. GC has multiple 6'10 or bigger guys that can go at Luka Garza. If they can somehow also get the POY in foul trouble, they have no one to go to as Jack Nunge is injured. The Lopes will slow this game down to a screeching halt and allow their defense to keep them in this. They are long also on the perimeter and featured a top-20 nationally 3-point defense.
On offense, they have a great guard in Jovan Blackshear and work out of the post with a combo of Ashton Miitgard and Italian Alessandro Level, a silky 4 with a jumpshot. They are experienced, big, and rebound well, all keys to them hanging around. Also as we know with Iowa they aren't good defensively and will struggle with the plotting tempo and movement from the Lopes. 
Be sure to check out our full game preview for Grand Canyon Antelopes vs. Iowa Hawkeyes.
Lock of the Day: UConn -3
One man, one name. JAMES BOUKNIGHT. He is back and UConn is a different team. They won six out of theiri last seven to end the season. Their defense improved; they gave up only 65 points per game and averaged over five blocks per game. This team was 10th in offensive rebounds as well, meaning more possessions and more chances to score and keep the other team playing defense. Maryland ended the year ice cold and only beat Michigan St because they played sloppily (18 turnovers), and had a bad shooting night. UConn also was great away from home, like this game will obviously be. With the star back this is a different team, and no one wants to play them. Get ready for another UConn run. Lay the 3 and watch UConn advance easily. 
Brooklyn-born guard James Bouknight is the next NYC guard ready to make noise in March 🗽 @jam3s210 pic.twitter.com/Ckm9mNAlv5

— B/R Hoops (@brhoops) March 18, 2021
Additional Bet #1: Creighton -7.5
Wow, talk about having a long week. You lose by 25 and play the worst game of the year and must sit and wait to play. Creighton is focused and mad and will take it out on UCSB. UCSB is no slouch, they have a star everyone knows about in Jaquori Mclaughlin and he will give it all he has but the Big West was nothing special and Creighton was the best team in the Big East all year and has their own star in the Z man (Zegarowski). Creighton can score, has a great field goal percentage, can hit threes, and when you are mad you will come out firing. Look for a blowout from Creighton as they take out the frustrations from the Georgetown game on UCSB. 
Be sure to check out our full game preview for UCSB Gauchos vs. Creighton Bluejays.
Additional Bet #2: Texas -8.5
Who ended the year hotter than Texas? They started hot, had issues, and then gelled and finished strong. Great Coach, strong conference, against one of the weakest conferences in the tourney. The southland had a team that lost almost every game. This is a great defensive team but so was Texas. They play like a team with four guys averaging double digits points, six key guys over 30 percent shooting threes. Talent usually takes over late, and Texas is looking for a deep run here and will take advantage late and win this game by a sizable margin. Lay the points and watch the Horns pull away late and win by Double Digits over the OTHER school from Texas. 
Be sure to check out our full game preview for Abilene Christian Wildcats vs. Texas Longhorns.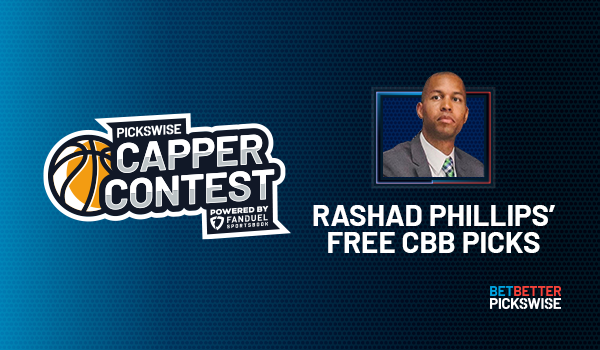 After picking Oral Roberts to upset Ohio State, find out who college basketball player expert Rashad Phillips is picking for today's action!
Lock of the Day: UConn -3
UConn is a trendy sleeper pick for a deep run and justifiably so. Despite its best player, James Bouknight, missing eight games, the Huskies went 15-7 this year and finished top 20 in KenPom. They're 11-3 with him in the lineup. RJ Cole is finding his footing as of late. Maryland and its bland resume don't inspire confidence on either end. Roll with the Huskies.
Additional Bet #1: VCU vs. Oregon over 137 points
The Ducks and their offense have been rolling as of late while VCU's defense has slipped a bit. Oregon shoots the long ball well and is rounding into form after a disjointed, injury-induced start to the year. I like for Oregon's offense to dictate the game.
Additional Bet #2: LSU -1.5
Fresh off an SEC Tournament runner-up showing, the Tigers square off against the A10 champs in St. Bonaventure. I think this will be an entertaining, close matchup, but I like LSU's offense and fleet of NBA talent to cover -1.5.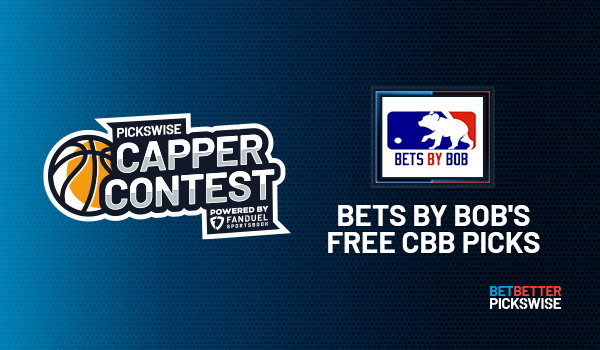 Don't forget to check out the picks and predictions for our college basketball expert tipster, BetsByBob!
Lock of the Day: UConn -3
Maryland shoots a lot of threes as 43% of their FG attempts are from deep. UConn defends the three well, so if Maryland can't hit shots it will be a long night for them. UConn also has the rebounding edge and has the best player on the court with Bouknight. Maryland is a measly 327th in offensive rebounding & are 4-10 against Quad 1 teams. UConn has a huge edge on the glass, as they're sixth in the nation in Offensive Rebounding % while Maryland is 327th.
UConn has been playing extremely well as of late. I expect Bouknight to take over and RJ Cole to drain a ton of threes. Even though UConn is 15-7 overall, they are 11-3 with Bouk in the lineup. This will be a slow-paced game with Maryland struggling to score & UConn will out rebound them and hit their free throws when they matter (95th in nation shooting 73.1% from the line). 
Check out our UConn Huskies team guide!
Additional Bet #1: St. Bonaventure +1.5
This matchup has one team that plays zero defense and another team that ranks well in defensive categories across the board. The Bonnies have the 17th overall defense according to KenPom and rank 25th against 2 pt shots & 32nd against the 3. St. Bonaventure is 6-3 against Quad 1 & Quad 2 teams.
They can stifle LSU's offense, while scoring at ease against LSU's nonexistent defense. The Bonnies are 329th in pace while LSU is 65th in pace. If LSU can't make shots early while the Bonnies slow it down and make their shots, this will be a grind it out & frustrating game for LSU. The Bonnies will score at will, while LSU will be forced to slow their offense down with Bonaventure's nifty D. This is a nightmare matchup for LSU, give me St. Bonaventure +1.5.
Be sure to check out our full game preview for St. Bonaventure Bonnies vs. LSU Tigers.
Additional Bet #2: Creighton -7.5
UCSB is a very popular 'upset pick' in the Round of 64, but is Creighton really going to end their season getting upset by two far inferior teams? UCSB hasn't played a Quad 1 team yet this year and are 2-4 against Quad 2 teams. My thing is Creighton just lost to a Georgetown team that was 12-12. The Blue Jays are going to come out strong here and be playing motivated. I really don't see Creighton getting upset twice in a row. Zegarowski & Ballock will knock down their threes in this game and Creighton will contain UCSB's best player JaQuori McLaughlin. UCSB is middle of the pack defending against 3s (148th overall) so if the Blue Jays get on fire, it will be a long night for the Gauchos.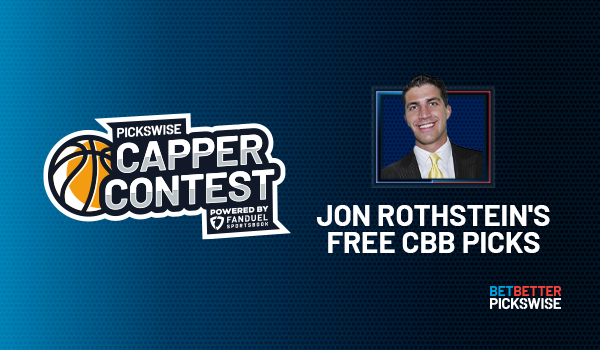 Click here to check out college basketball analyst and insider Jon Rothstein's best picks!
Lock of the Day: Oregon -5.5
Despite their disappointing loss in the Pac-12 Tournament to Oregon State, Oregon is playing their best basketball of the year right now. The Ducks have lost just twice since February 4th , and I'm not too worried about the Oregon State loss. When you shoot 24 percent from three and your opponent shoots 53 percent, you're most likely going to lose that game. In this matchup, they're going to need to handle VCU's pressure, as VCU ranks ninth in the country in forcing turnovers.
Oregon has multiple ball- handlers that should allow them to take care of the ball, and the Ducks rank 69th in offensive turnover rate. In fact, it's VCU who will likely be turning the ball over most frequently in this game. Oregon is not VCU in terms of pressure, but they do force turnovers at the 87th highest rate nationally. VCU ranks 264th in turnover percentage. If Oregon makes this a half-court game, VCU will struggle to score, as the Rams rank in just the 41st percentile in half-court offense, per Synergy.
Chris Duarte CALLED GAME 🦆

Oregon with a big time win at Arizona pic.twitter.com/iwE2jysMCU

— Bleacher Report CBB (@br_CBB) February 13, 2021
Additional Bet #1: Grand Canyon vs. Iowa under 145.5
Given their offensive firepower, Iowa seems like an 'Over' team, but the Hawkeyes are just 4-9 to the over since the start of February. This matchup also sets up well for an under, based on the strength of Grand Canyon's interior defense. The Antelopes rank 90th in shots allowed and 15th in field goal percentage allowed at the rim, which is crucial since they'll be against Luka Garza in this game. They're not going to shut him down, but even limiting him slightly could be a massive boost for the under. On the other end, Iowa quietly ranks 50th in defensive efficiency. Their zone forces opponents to beat them from the outside, and Grand Canyon ranks just 248th in three-point percentage.
Additional Bet #2: Abilene Christian vs. Texas under 140.5
This matchup sets up well for the under in my opinion. Per Synergy, Abilene Christian ranks eighth in the country in percentage of plays run via post-ups. They could struggle against a Texas defense that ranks 39 th in the country in field goal percentage defense allowed at the rim. On the other end of the court, Abilene Christian should be able to force Texas into some turnovers. Abilene Christian leads the country in defensive turnover rate, while Texas ranks 236th in protecting the ball.
Check out our Texas Longhorns team guide!
Jacob Herr (Pickswise contest winner):
Lock of the Day: UConn -3
Additional Bet #1:
Oregon -5.5
Additional Bet #2: Colorado -5.5
Want more March Madness thoughts and predictions? Check out our huge NCAA Tournament preview show, which features Jon Rothstein, and Rashad Phillips, and Aaron Torres!
Pickswise is the home of March Madness Predictions. Check out all of our March Madness Picks, including daily March Madness Parlays throughout the NCAA Men's Basketball Tournament.