Pickswise's 2021 March Madness Handicapper Contest: National Championship Expert Picks and Predictions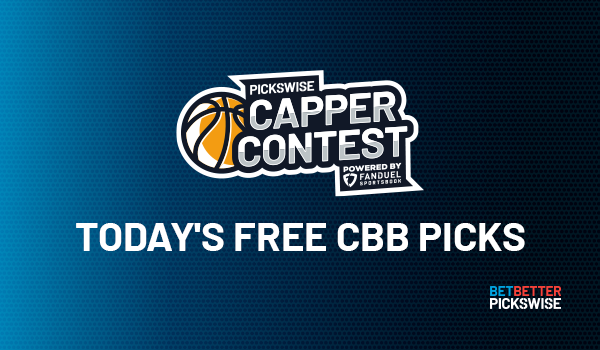 It's all coming to an end. Just over two weeks ago, 68 teams prepared to battle it out in the NCAA Tournament with dreams of being the last one standing. Now, only two remain, and it's time to buckle up for the last game of March Madness.
Either Baylor or Gonzaga will be crowned national champions on Monday night. But there's still one game left to play, and our expert judges are here to give you their locks of the day and best bets for the Pickswise $10,000 Capper Contest! With the likes of Megan Nunez and Bets By Bob all participating, make sure you find out who the best bettors around are backing before placing your own bets on the huge game.
Also involved in the contest are top college basketball insider Jon Rothstein and ex-player and talent expert Rashad Phillips. Make sure you also check out Jon's pick here.
Meanwhile, Rashad has been the master of finding March Madness upsets (there's a reason they call him Yoda), so find out who he's siding with to win and to cover in the NCAA Tournament Final.
Here at Pickswise, we specialize in providing free expert picks and predictions, and you can find all of our picks on the side and total for every game throughout March Madness.
Lock of the Day: Baylor +4.5
So naturally, my first thought is to take the Gonzaga Bulldogs and their fabulous undefeated run throughout the season and tournament. I said last week they would put UCLA in their place and it was almost the exact opposite. UCLA played the game of their lives and inevitably lost to the Zags. While they didn't win, they gave the Baylor Bears phenomenal tape on what it takes to play and possibly beat this juggernaut in Gonzaga.
This Baylor team isn't just playing for this season. They are playing for the season they were favorites to win from last year, which obviously was taken away. The Zags can carve up any defense, they are undefeated, and a team that has guys that will be playing at the next level. Baylor has the same stout defense, guys that will be playing at the next level as well, and could have potentially gone undefeated if they hadn't come across the COVID bug.
Baylor has overcome that issue and has been clicking at all cylinders at the right time. They are the best three-point shooting team in the nation, they have an extremely deep bench and haven't been a 'dog all season up until this game that should've been played in December. I respect the hell out of the Zags and the powerhouse they have been all season. Maybe UCLA woke them up but I'm going to take my chances with Baylor and the points.
Total points scored prediction: 167 points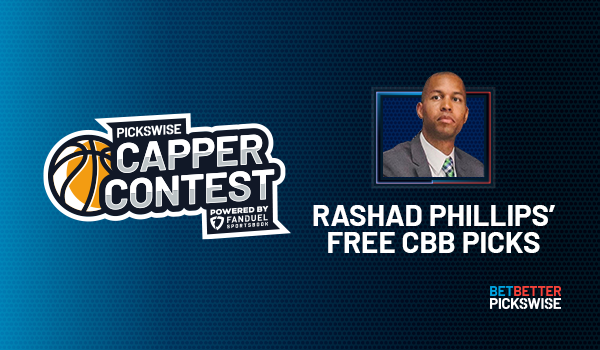 Ex-player and talent expert Rashad Phillips has called plenty of the big March Madness upsets — does he think the underdog Baylor has what it takes to overcome Gonzaga? Read his thoughts and best bets here.
Lock of the Day:
Gonzaga -4.5
I'm going with Gonzaga to cover this spread and complete the perfect season. In a way, this sets up as a "buy low, sell high" opportunity in favor of Gonzaga, as they barely snuck by UCLA, while Baylor demolished Houston. However, UCLA played just about a perfect game against Gonzaga, and the Bulldogs were still able to win.
In this matchup, Gonzaga should be able to score at the rim. Gonzaga ranks third in frequency of shots at the rim and first in field goal percentage at the rim, while Baylor ranks just 308th in percentage defense at the rim. Both teams are excellent, so the margin for victory is extremely thin. However, I see the Zags having the slight edge thanks to Drew Timme's post-ups and Jalen Suggs' drives, securing the cover for Gonzaga.
Total score prediction: 163 points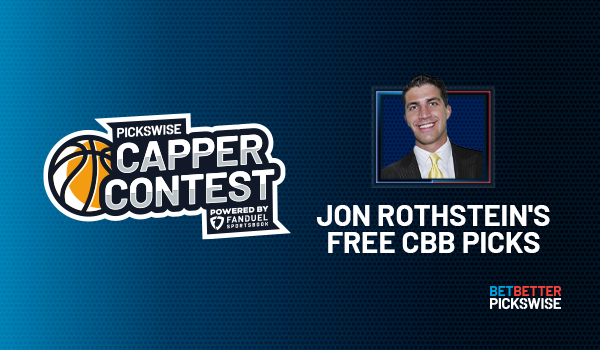 CBS analyst and college basketball expert Jon Rothstein is back to give his thoughts on the NCAA Tournament Final! Find out who he thinks will win the national championship here.
Jacob Herr (Pickswise contest winner):
Lock of the Day: Baylor vs. Gonzaga over 159.5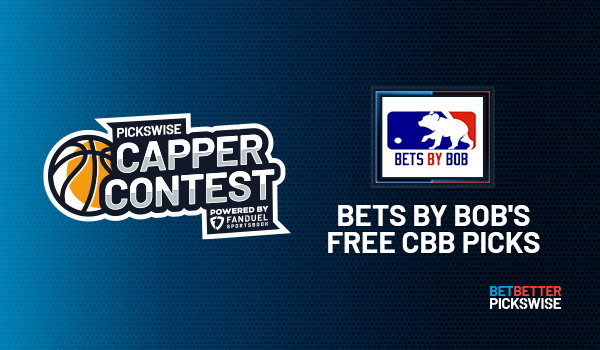 Our college basketball expert, BetsByBob, is back to give his best bet for the NCAA Tournament Final. Find out what it is here.
Pickswise is the home of March Madness Predictions. Check out all of our March Madness Picks, including daily March Madness Parlays throughout the NCAA Men's Basketball Tournament.