Pickswise's 2021 March Madness Handicapper Contest: Sunday Second Round Expert Picks and Predictions
The NCAA Tournament is underway, and the fun continues on Sunday with the beginning of round two. Following two jam-packed days of first-round action, we have eight games to salivate over on Sunday and our expert judges are here to give you their locks of the day and best bets for the Pickswise $10,000 Capper Contest! With the likes of Megan Nunez, Jeff Nadu, and Lightning Lockz all participating, make sure you find out who the best bettors around are backing before placing your own bets.
Also involved in the contest are top college basketball insider Jon Rothstein, and ex-player and talent expert Rashad Phillips. Make sure you also check out Jon's picks here.
Incredibly, Rashad was able to successfully predict ALL THREE upsets of Abilene Christian to beat Texas, Oral Roberts to beat Ohio State, and Ohio to beat Virginia. Make sure you check out his best bets and selections for every single second-round game today!
Here at Pickswise, we specialize in providing free expert picks and predictions, and you can find all of our picks on the side and total for every game throughout March Madness.
Lock of the Day: Illinois -7
Illinois came out and looked like a clear one seed and easily covered the 22.5 over Drexel in the opening round. I have been getting butterflies watching this team for months, as they keep seeming to evolve, adapt and overcome any obstacle thats placed in their way. This is just a hot team that only gets hotter.
Now Ayo, Kofi, and the rest of the Illini face a great story and defense in Loyola Chicago. I do hate to go against sweet Sister Jean but beating an undermanned Georgia Tech team doesn't convince me they will be able to keep up with the powerhouse that is the Illini. Illinois strength of schedule has prepared them to play any opponent in this tournament, whereas Loyola Chicago is literally living on a prayer.
Additional Bet #1: Oral Roberts +8
How about that #15 seed over a 2 seed upset to start the first round of Madness. I'll be the first to say I never saw that coming but I am glad I got to watch it. Florida advanced by the skin of their teeth while Oral Roberts played like the stage was not too big for them at all. I have mentioned before that the SEC is the most inconsistent conference out there, so If I can catch 8 points with an absolute lit Oral Roberts team I'm taking that all day.
Be sure to check out our full game preview for Florida Gators vs. Oral Roberts Golden Eagles.
Additional Bet #2: Syracuse +3.5
What a game by the Orange and Buddy Baskets beating the absolute sh** out of San Diego State. This team seems to have caught lightning in a bottle and it definitely helps to have an experienced coach who has been here before in Jim Boeheim. Bob Huggins and this WV team isn't going to make it easy on the orange and each point will definitely be a grind, but I think the value is with the Orange catching 3 and the hook.
Be sure to check out our full game preview for West Virginia Mountaineers vs. Syracuse Orange.
Additional Bet #3: Baylor -6
Lock of the Day: Oral Roberts +8
This struck me as a tick too high. Oral Roberts has shown multiple times vs high major teams that pricing them too high is a bad idea, notably after knocking off #2 seed Ohio State in the first round. They kept it close against Arkansas, Oklahoma State, and Wichita earlier in the year. The combo of NCAA leading scorer Max Abmas and Kevin Obanor have been terrific leading the charge for the Golden Eagles.
One thing that impressed me recently has been the defense for them. Oral Roberts is not looked at as a high-level defensive due to the pace they play at but over the last 5 — they've given up just 71 a game. I have three key factors when taking a dog. Do they turn it over? In Oral Roberts' case, no. Do they make threes and hit their free throws? Both a resounding yes. They are number one in the country at the line and shoot it from deep at over 38 percent.
This year Florida has been inconsistent and has struggled with turning the ball over and not doing the little things like guard without fouling and rebounding. They also struggle with what kind of team they are. Do they want to run or not? I think the upstart Golden Eagles keep it close and the Cinderella story maybe has a chance to continue.
Be sure to check out our full game preview for Oral Roberts Golden Eagles vs. Florida Gators.
Additional Bet #1: North Texas +6.5
The Mean Green have been no stranger to me. I rode them in the C-USA tourney and then faded them against Purdue and they burned me. Sometimes you have to stay loyal to the right side. The boys from Denton play slow but are sneaky good offensively, play lockdown D, and have really played well against great bigs all year.
They have been prepped for this game by facing Charles Bassey and Trevion Williams. Robinson Earl has been really good but North Texas continues to pass the test defensively. With no Colin Gillespie I think this is where that catches up to them. North Texas is elite on the perimeter and will pester young Chris Archidiacano all day with Jaevion Hamlet and James Reese. I think something lost has been the fact as well but ultimately Villanova has struggled defensively. North Texas fits the bill to pull off another upset. They make their free throws, hit their threes, and have competent point guard play. If anyone can match Jay Wright from a true coaching perspective it's Grant McCastland.
Be sure to check out our full game preview for North Texas Mean Green vs. Villanova Wildcats.
Additional Bet #2: Arkansas Razorbacks vs. Texas Tech Red Raiders over 140.5 points
Clearly, if you watch Arkansas you know that they are best when playing fast, pressing and making teams make mistakes and then capitalizing on those mistakes. When asked to defend straight up they are just average. Offensively they have weapons all over the court and want to run one of the fastest paces in the country.
Texas Tech is a lot slower, they prefer to play in the half-court but one thing I've noticed this year is they've been willing to run with opponents that want to run. They regularly found themselves in high 70s and 80s shootouts. Mac McClung is electric and offers an instant offensive guard that Beard hasn;t necessarily had. Both teams can make shots and will not leave things at the line. Each team fouls a lot, so hopefully we get a ref with a happy whistle. Both ultimately will find their ways in the 70s and will come down to who can make a big shot late. Seems like a 75-72 type of game to me.
Be sure to check out our full game preview for Arkansas Razorbacks vs. Texas Tech Red Raiders.
Lock of the Day: Illinois -7
The best team in the country? We think so. Everyone loves a Cinderella and Loyola was a Cinderella already. It is not happening this year. The best Batman and Robin combo with The masked man and Kofi will make it to the next round easy. Loyola plays great D is a great team, but this isn't Drake. Illinois is the class, and they will take over late and win this game by double digits.
Illinois played plenty of good defensive teams in the Big Ten and they scored on all of them. They are shooting around 50% every game don't expect that to change today. This is a well-oiled machine, and the clock has struck midnight early. Lay it with the best team in Illinois.
Be sure to check out our full game preview for Loyola-Chicago Ramblers vs. Illinois Fighting Illini.
Additional Bet #1: Texas Tech -1
Did you watch these two games? Arkansas started awful and then beat up a team who made the tourney beating no one. Texas Tech played a very good team and their best player didn't show up until late. The big 12 has dominated this tournament and Texas Tech will use their D and dominate Arkansas. They shoot better field goals, free-throws, and three-pointers. They are battle-tested, better coached, and their stars will step up big today.
Arkansas won't have a 17-0 run on this defensive team. Texas Tech will slow down this game and if they do, they will force turnovers and send the Hogs home.
Additional Bet #2: Oklahoma State Cowboys vs. Oregon State Beavers over 142 points
What a fun game this will be. Oregon State is the hottest team going right now against the team with the #1 pick we have heard about all year. Oregon State has become an offensive team recently scoring 73 their last seven. Oklahoma State was averaging 80 points a game prior to their matchup against Liberty, who play a much slower methodical game. These teams will score and we expect a game more like they have had recently. Don't be surprised if the score is 80-70. With a projection of 150 let's go over the 142 and end the night with a shootout.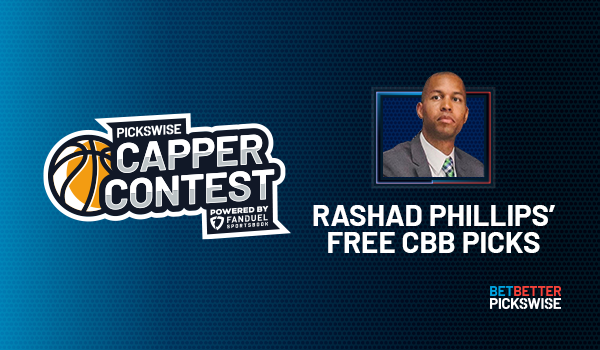 After predicting Oral Roberts, Ohio, and Abilene Christian ALL to record upsets, find out who college basketball player expert Rashad Phillips is picking for today's action!
Lock of the Day: Loyola Chicago +7
My lock of the day is Loyola Chicago at +7 against Illinois. The Ramblers are much better than their eight-seed moniker, ranking ninth on KenPom with a top-three defense and 10th in the NET. They're 6-4 in Quad 1 and 2 games and have an All-American center, Cameron Krutwig, in the middle. The Ramblers will want to play through him, limit possessions to slow Illinois' uptempo attack and stymie the Illini offense. Should that work, this game will certainly be closer than a seven-point contest. Krutwig is experienced, having played on the 2018 Final Four squad, and the Ramblers tout guard depth to seemingly match Illinois on the perimeter. I don't necessarily expect Loyola to pull off the upset but Illinois, an excellent team and title contender in its own right, getting seven points against a team of this caliber seems too generous.
Additional Bet #1: Oklahoma State vs. Oregon State Under 142
I don't trust either the Cowboys' or Beavers' offense to score prolifically. Oklahoma State is the better team and makes its money on defense. 142 is a pretty steep total. I'm going with the under.
Additional Bet #2: Arkansas +1
I simply think Arkansas is the better team and if the Razorbacks are the underdog, I'm taking them outright. +1 says as much and I like Arkansas to snag this game. It's won 10 of 11 games, including five over SEC NCAA Tournament teams, and this is a well-coached squad. Texas Tech has five wins all season over NCAA Tournament teams. This should be a close one, regardless, but I can't pass on taking Arkansas as the underdog.
Additional Bet #3: Arkansas vs. Texas Tech Under 140.5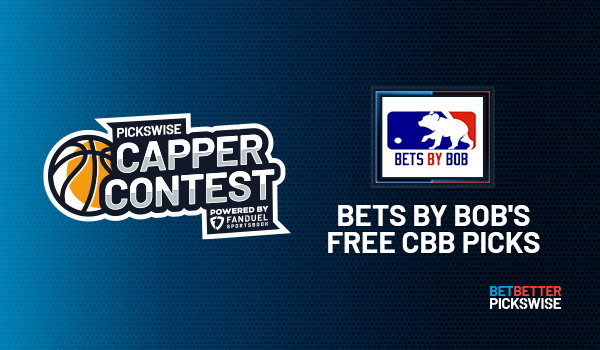 Don't forget to check out the picks and predictions for our college basketball expert tipster, BetsByBob!
Lock of the Day: Illinois -7
Illinois is looking to play fast, while Loyola is trying to slow down the pace and kill any game flow of the opposing team. I think this is going to be a very low scoring game with Loyola struggling to score, while Illinois feeds Cockburn down low & Dosunmu taking it to the rack. They have the best guard center duo in the nation with Dosunmu & Cockburn and it will be too much for Krutwig. Illinois is playing the best ball in the tournament right now, up there with the Zags. I don't see how Krutwig, Williamson, or Norris are going to get any easy looks playing against a Top 10 elite defense. If this game was being played in the regular season I would see this as around -10/-11 so I'll gladly take the play on Illinois -7.  Illinois will get out to a fast start & Loyola will make a small comeback in the 2H, but Illinois will win by 10+.
Additional Bet #1: Oral Roberts +8
Max Abmas and Kevin Obanor. Those are the 2 players you need to know for this matchup. These guys are unstoppable. They can easily drop 30 pts each and play with a high intensity from start to finish. I expect them to take over against a depleted Florida team and carry Oral Roberts to an upset win. This Florida team should not be giving 8 points to an Oral Roberts team that just took out a team that many people had in the Final 4. Castleton will struggle in the post and Mann will continue his shooting woes. I see Oral Roberts coming out with a strong lead and keeping pressure on Florida to keep up throughout the game.
Additional Bet #2: Texas Tech -1
Mac McClung. One player you need to know for this matchup between Texas Tech & Arkansas. He overcame adversity in the first matchup of this tournament, as the Red Raiders were down at halftime but ended up beating Utah State by 12. Arkansas almost got upset by Colgate in the first round as they were down as much as 33-19 in the 1H, but eventually came back to win. Texas Tech forced 22 turnovers against Utah State and they will continue this pressure against Arkansas forcing them to turn the ball over, which will lead to easy fast break points for the Red Raiders. I see the Red Raiders controlling the glass with Santos-Silva & Shannon. These teams have complete opposite tempos with Arkansas getting up the floor fast, while Tech likes to slow it down. If Tech can control the tempo, Arkansas will struggle shooting in the perimeter. I like McClung and the Red Raiders to cover here.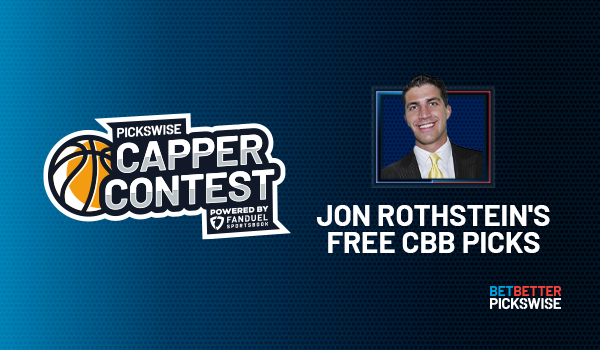 Check out college basketball analyst and insider Jon Rothstein's best picks for today's action!
Lock of the Day: North Texas +6.5 vs. Villanova
This will be a very low possession game, projected for 61 by Kenpom, so getting 6.5 points feels quite nice. It's also a pretty decent matchup for North Texas, particularly at the three-point line on each end of the court. Villanova allows quite a few three-point attempts, and North Texas ranks 25th in the country in three-point percentage. On the other end, Villanova ranks 30th in the country in three-point attempt rate, but will be against a North Texas defense that runs their opponents off of the three-point line. The Mean Green also do an excellent job of protecting the rim, so perhaps they will be a better match for Jeremiah Robinson-Earl than Winthrop was. This could be a game where the first team to 65 points win the game, so I will take my chances with the multiple possessions and North Texas.
Second Lock of the Day: West Virginia -3.5 vs. Syracuse
Good matchup here for West Virginia in my opinion. The Mountaineers have the shooting to beat the Syracuse zone, but they also will crash the glass and exploit Syracuse's lack of defensive rebounding. Syracuse ranks 339th in defensive rebounding rate, while West Virginia ranks 13th in offensive rebounding rate. This should help keep West Virginia's offense stable when they inevitably start missing some shots. On the other end, Syracuse has been shooting the lights out lately, especially Buddy Boeheim. This isn't the Press Virginia days, but the Mountaineers will extend their perimeter defense to attempt to limit three-point shooting. I like West Virginia to win and cover in this one.
Additional Bet #1: Arkansas vs. Texas Tech Under 140.5
This game is a big clash of tempos, and I expect to see Texas Tech attempt to slow this game to a crawl to keep Arkansas out of transition and force the Razorbacks to execute against their half-court defense. Per Synergy, Arkansas plays in transition at the 43rd highest rate in the country, but Texas Tech ranks 32nd in limiting opponent shots in transition. The Red Raiders will force Arkansas to score in the half court, which could present some challenges. Texas Tech allows basically nothing inside, and we saw how Arkansas struggled with Colgate for a while when they were forced to hit jump shots. On the other end, I don't trust Texas Tech's offense, mainly due to their shot selection. Texas Tech ranks 29th in midrange jump-shot attempt rate, which is the most inefficient shot in the sport.
Be sure to check out our Arkansas Razorbacks team guide.
Additional Bet #2:
Oklahoma State vs. Oregon State Under 142
Jacob Herr (Pickswise contest winner):
Lock of the Day: West Virginia -3.5
Additional Bet #1: Arkansas +1
Additional Bet #2: Illinois -7
Additional Bet #3: Houston -8
Want more March Madness thoughts and predictions? Check out our huge NCAA Tournament preview show, which features Jon Rothstein, and Rashad Phillips, and Aaron Torres!
Pickswise is the home of March Madness Predictions. Check out all of our March Madness Picks, including daily March Madness Parlays throughout the NCAA Men's Basketball Tournament.