NFL
Back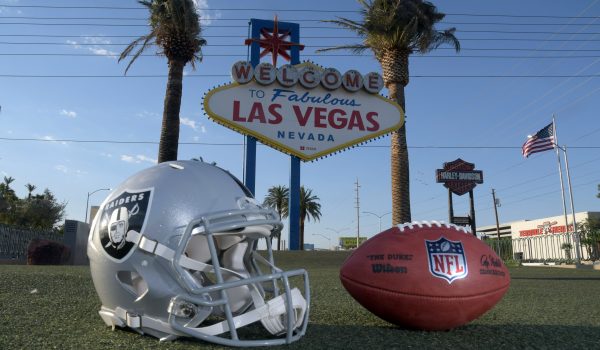 Pickswise's NFL Power Rankings: Week 3
To say the NFL is in a fluid situation right now would be a gross understatement. After two weeks of action in any season, you never really know what you have on your hands in this league. Throw an unprecedented amount of notable injuries into the equation and things are even more chaotic than usual in 2020.
Look no further than the extremely volatile Super Bowl odds to understand how much moving and shaking there is in the current pecking order. The Kansas City Chiefs and Baltimore Ravens remain at the top in terms of both the odds and our powering rankings, but after that it's basically a crapshoot.
But as things begin to come into focus at least to some extent, let's make the new list from the No. 1 Chiefs all the way down to the No. 32 Cincinnati Bengals.
Week 3 NFL Power Rankings
1. Kansas City Chiefs (2-0)
Kansas City won despite not being at its best this past Sunday, scraping past the Chargers in overtime. Until the Chiefs lose, you cannot take them out of the top spot. And they play none other than Baltimore this coming week, so it will be clear cut one way or the other. (previous: 1)
2. Baltimore Ravens (2-0)
The Kansas City-Baltimore showdown will be 2-0 vs. 2-0, as expected. Whereas the Chiefs struggled, the Ravens had no trouble in their first two games. They followed up a 38-6 beatdown of Cleveland with a 33-16 victory over Houston. (previous: 2)
3. Seattle Seahawks (2-0)
Russell Wilson is the early MVP race leader, and it's not even close. Through two weeks, Wilson is 52-for-63 with 610 yards, nine touchdowns, and one interception. Not coincidentally, the Seahawks are 2-0 and have scored a total of 73 points. (previous: 4)
4. Pittsburgh Steelers (2-0)
The Steelers have not exactly been dominant against relatively unspectacular competition, but a win is a win as they say. And two wins are two wins—even better! Running back James Conner returned from a Week 1 injury to lead a well-balanced offense against Denver. (previous: 5)
5. Green Bay Packers (2-0)
Good news: I have both Aaron Rodgers and Aaron Jones on my fantasy team. Even better news: Aaron Jones almost won my matchup by himself! The Packers have scored a ridiculous 85 points through two victories (over Minnesota and Detroit). (previous: 9)

6. Tennessee Titans (2-0)
The Titans are not setting the world on fire like Seattle and Green Bay, but they are getting the job done with stout defense, a powerful running game, and mistake-free football by quarterback Ryan Tannehill. Kind of like the Steelers, 2-0 is… well… 2-0. (previous: 6)
7. New Orleans Saints (1-1)
It's safe to say a No. 3 ranking for the Saints following Week 1 was way too high. Even No. 7 could be inflated; we will find out when they host Green Bay on Sunday night. Here is the question: is Drew Brees in real decline or is he just missing Michael Thomas? (previous: 3)
8. Los Angeles Rams (2-0)
The Rams have been feasting on the NFC East, having defeated Dallas and Philadelphia. We will know more about them when NFC West competition begins, as that looks like the best division in football—by far—in the early stages. (previous: 11)
9. Buffalo Bills (2-0)
Next up for the Rams is a road date with Buffalo, which also heads into Week 3 undefeated. The Bills won their opener with defense (27-17 over the Jets) before riding quarterback Josh Allen to a 31-28 victory over Miami this past weekend. (previous: 7)
10. Tampa Bay Buccaneers (1-1)
The Buccaneers' Week 1 loss to New Orleans did not seem bad at the time, but it is starting to look worse. Nonetheless, Tom Brady and company at least managed to ease past lowly Carolina 31-17 in their second outing. (previous: 10)
11. Arizona Cardinals (2-0)
Three NFC West representatives are undefeated, and all three have been impressive. Through two games (wins over San Francisco and Washington), new Cardinals receiver DeAndre Hopkins has 22 receptions for 219 yards and a touchdown. (previous: 14)
12. Dallas Cowboys (1-1)
The Cowboys were getting clobbered at home by Atlanta, but they staged a miraculous comeback because they recovered an onside kick. And because… well… the Falcons. Nonetheless, under no circumstances can Dallas move up after that performance. (previous: 12)
13. New England Patriots (1-1)
At the same time, the Patriots are not moving up following a loss. But it certainly wasn't a bad one, as Cam Newton had his new ballclub on the brink of a huge victory in Seattle before the Seahawks survived 35-30 by stopping Newton on the two-yard line as time expired. (previous: 13)
14. Las Vegas Raiders (2-0)
Monday Night Football in Las Vegas would have been seriously fun with fans in attendance. Nonetheless, it was still a lot of fun for the Raiders. They stomped on New Orleans 34-24 and have started the franchise's new era with a surprising 2-0 record. (previous: 17)
15. San Francisco 49ers (1-1)
Nick Bosa is hurt (out for the year). Jimmy Garoppolo is hurt. Raheem Mostert is hurt. Tevin Coleman is hurt. On the bright side, the 49ers' upcoming schedule includes the Giants, Eagles, and Dolphins. Even backups can beat those teams. (previous: 8)
16. Houston Texans (0-2)
An early-season schedule cannot get much more cruel than that of the Texans. They had to face the Chiefs in Week 1 and the Ravens in Week 2. Houston has another problem in the form of a road date with the Steelers this coming weekend. (previous: 15)
17. Los Angeles Chargers (1-1)
When you push Kansas City to overtime, you climb in the power rankings even after losing. Is a quarterback controversy brewing in Los Angeles? Tyrod Taylor missed the game with a rib issue and is questionable for Week 3. Rookie Justin Herbert filled in nicely against the Chiefs. (previous: 18)
18. Indianapolis Colts (1-1)
The Colts have produced an utterly baffling start to the 2020 campaign. They lost to Jacksonville 27-20 and then hammered Minnesota 28-11. So are the Jaguars actually decent or are the Vikings terrible? Whatever the case, Indianapolis just seems kind of mediocre. (previous: 20)
19. Chicago Bears (2-0)
The Bears fully deserve a top 20 spot in a league with plenty of bad and injury-plagued teams. But they also fully deserve to be the last of the undefeated teams. Competitive wins over the Lions and Giants do not inspire much confidence. (previous: 21)
20. Minnesota Vikings (0-2)
To answer the previous question: the Vikings are terrible—at least so far. They got outscored by Rodgers and the Packers in Week 1 before getting boat-raced by Philip Rivers and the Colts this past Sunday. QB Kirk Cousins has been an unmitigated disaster through two games. (previous: 16)
21. Philadelphia Eagles (0-2)
The Eagles were decimated by injuries during the offseason and again in Week 1. It was other teams' turn in Week 2, but on the whole things did not get much better in Philadelphia. A dreadful 37-19 home loss to the Rams has the Eagles at 0-2. (previous: 19)
22. Atlanta Falcons (0-2)
The Falcons are synonymous with blown leads, and they blew another one in Week 2. Their collapse against Dallas was shocking even by their standards. But it's hard to move Atlanta down because its talent is so much better than every other remaining team on this list. (previous: 22)
23. Cleveland Browns (1-1)
The Browns actually beat somebody! Of course, they managed to beat somebody because that somebody is the Bengals (who occupy the 32nd and final spot in these power rankings). More good news is that the easy schedule continues with a home game against TWFT. (previous: 24)
24. Denver Broncos (0-2)
It may be just about time to pull the plug on Denver's season. Yes, it's only Week 3 but it is getting late early for the Broncos. They lost linebacker Von Miller for the year with an offseason injury and now quarterback Drew Lock is sidelined. Oh, and they're 0-2. (previous: 23)
25. Detroit Lions (0-2)
Detroit should have defeated Chicago in its opener, but running back D'Andre Swift dropped an easy touchdown in the final seconds. However, the Lions did not come close at all against the Packers in Week 2. They probably won't with Arizona up next in Week 3, either. (previous: 25)
26. Miami Dolphins (0-2)
Veteran QB Ryan Fitzpatrick rebounded from his three-interception showing against New England by tossing two scoring strikes and no INTs against Buffalo. Nonetheless, Miami still lost its second straight game. (previous: 27)
27. The Washington Football Team (1-1)
Washington came crashing back to Earth following its 27-17 win over the Eagles (after it trailed 17-0) by losing to Arizona 30-15. This squad isn't good, but so far it also isn't bad. A week 3 date with Cleveland means The Football Team could be 2-1 in the near future. (previous: 28)
28. New York Jets (0-2)
Odds are out for the first head coach to be fired this season and to the surprise of no one Adam Gase is the frontrunner at +150. Yes, he is even favored over Atlanta's Dan Quinn (+200). The Jets are 0-2 and Le'Veon Bell is on injured reserve. What else can go wrong? (previous: 26)
29. Jacksonville Jaguars (1-1)
It's safe to say the Jaguars are not tanking for Trevor Lawrence. They won their opener against the Colts and then lost to the Titans in a competitive 33-30 contest. Gardner Minshew II threw for 339 yards and already has six passing touchdowns in 2020. (previous: 31)
30. Carolina Panthers (0-2)
The good news is that Christian McCaffrey is not out for the year like a whole host of other NFL stars. But he will miss several weeks due to a high ankle sprain. And the 0-2 Panthers will miss his touchdowns (four through two games). (previous: 29)
31. New York Giants (0-2)
Saquon Barkley finished his 2020 season with a grand total of 34 rushing yards. That is not a recipe for success for the Giants, who lost their star running back to a torn ACL in Week 2. They are 0-2 and things may get worse before they get better. (previous: 30)

32. Cincinnati Bengals (0-2)

The Bengals are bad, but by the standards of a team ranked dead last in the NFL power rankings they are not terrible. Their two losses have come by a combined eight points (to the Chargers and Browns). They should be able to beat either Philadelphia or Jacksonville upcoming.
Pickswise is the home of free NFL picks. Check out the latest NFL props and NFL parlays as well as expert underdog predictions and computer picks.
Last updated: Wed 23rd September 2020