NFL Power Rankings, end of season: Can Bills threaten Chiefs in AFC?
Somehow the 2020 NFL regular-season has come and gone without a single game being cancelled. That's not to say it was easy, but we made it. And you can be darn sure that if we made it through the regular-season unscathed, we will definitely make it through the playoffs. Therefore the question is no longer if a champion will be crowed, but who it will be. And with contenders like Green Bay, Buffalo, Seattle, and New Orleans all in fine form, that is a very real question. By no means is Kansas City a shoo-in to go back-to-back.
Before the dance begins this weekend, let's make the postseason, pre-playoffs list from the No. 1 Chiefs all the way down to the No. 32 Jaguars.
1. Kansas City Chiefs (14-2) – The Chiefs head into the playoffs as +220 favorites to lift a second consecutive Lombardi Trophy? Bet against them at your own risk… (previous: 1)
2. Green Bay Packers (13-3) – The road to Super Bowl LV goes through both Kansas City and Green Bay. We already know Aaron Rodgers is going to have his hands on one piece of hardware—the MVP. (previous: 2)
3. Buffalo Bills (13-3) – Buffalo has been absolutely demolishing people of late. Josh Allen will likely finish runner-up to Rodgers in the MVP voting and an Allen-Rodgers Super Bowl matchup wouldn't be that big of a surprise. (previous: 3)
4. Seattle Seahawks (12-4) – It was a bit of a roller-coaster ride for the Seahawks, but they don't have to apologize for a 12-4 record. Can their defense hold up its end of the bargain in the playoffs? (previous: 4)
5. New Orleans Saints (12-4) – Drew Brees' health and age, Michael Thomas' injury problems, and Alvin Kamara's COVID-19 issues make New Orleans a question mark going into the playoffs. (previous: 5)
6. Pittsburgh Steelers (12-4) – The Steelers rested up for the playoffs and handed Cleveland a Week 17 win sans Ben Roethlisberger. Seven days later, the rematch is on! (previous: 6)
7. Baltimore Ravens (11-5) – Get your popcorn ready for Baltimore vs. Tennessee in the first round. The Titans have home-field advantage this time, but the Ravens are playing great football right now. (previous: 7)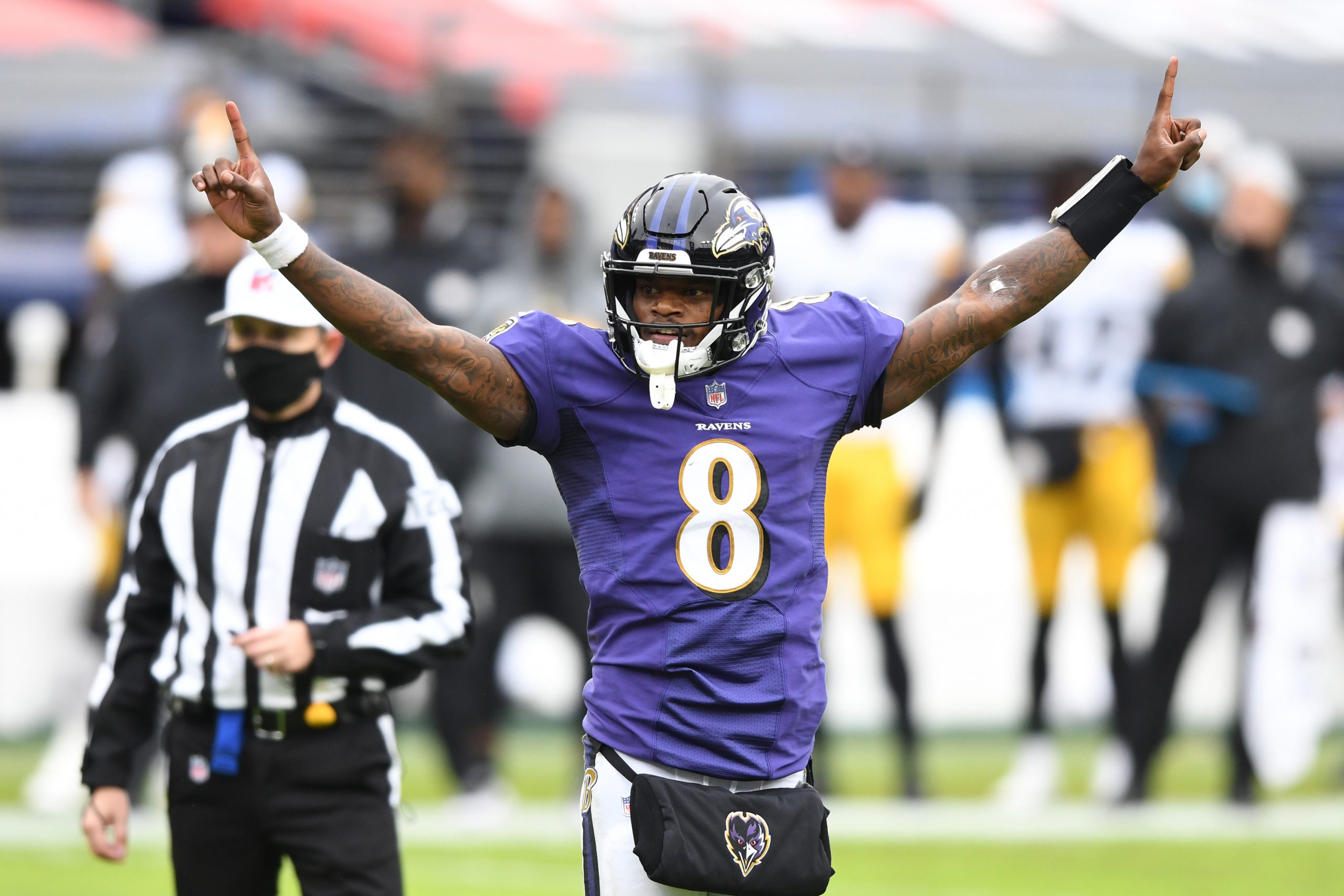 8. Tampa Bay Buccaneers (11-5) – Typical; the Bucs made the playoffs and the Patriots missed. Tom Brady is still a force and has his new team rolling into the postseason on a four-game winning streak. (previous: 8)
9. Tennessee Titans (11-5) – Just like last year, Tennessee is a team you just do not want to face in the playoffs—mainly because of Derrick Henry. Also, their wild Week 17 win over Houston to clinch the AFC South was epic. (previous: 10)
10. Indianapolis Colts (11-5) – Missing the playoffs because of two losses to Jacksonville would have been an all-time disaster. Luckily for the Colts, they avoided a second one. (previous: 9)
11. Los Angeles Rams (10-6) – The Rams just needed to get into the dance. Now that they're in, they cannot be discounted with Aaron Donald and that defense. But Jared Goff must step up. (previous: 12)
12. Cleveland Browns (11-5) – The Browns got an assist from Pittsburgh to stumble into the playoffs for the first time since the 2002 season. But their current form doesn't inspire much confidence. (previous: 13)
13. Chicago Bears (8-8) – With Green Bay on their Week 17 schedule, we knew the Bears would need help to get pushed into the playoffs. They got it with Arizona's loss to the Rams. (previous: 14)
14. Washington Football Team (7-9) – Washington is far from a good football team, but with its defense, it may have a chance to be competitive against the Bucs… Maybe. (previous: 20)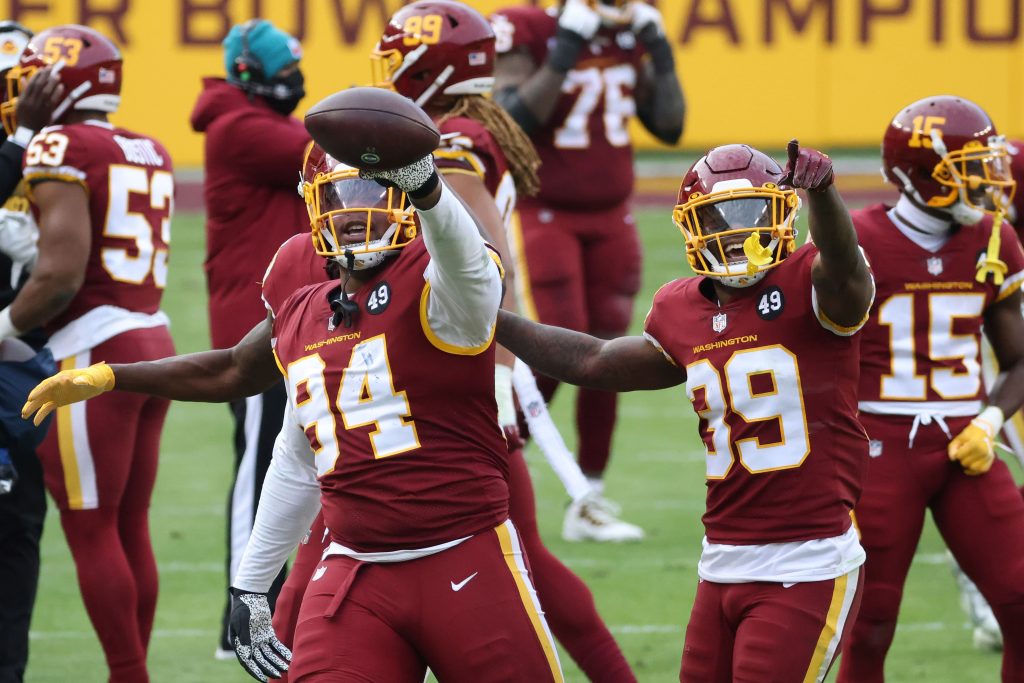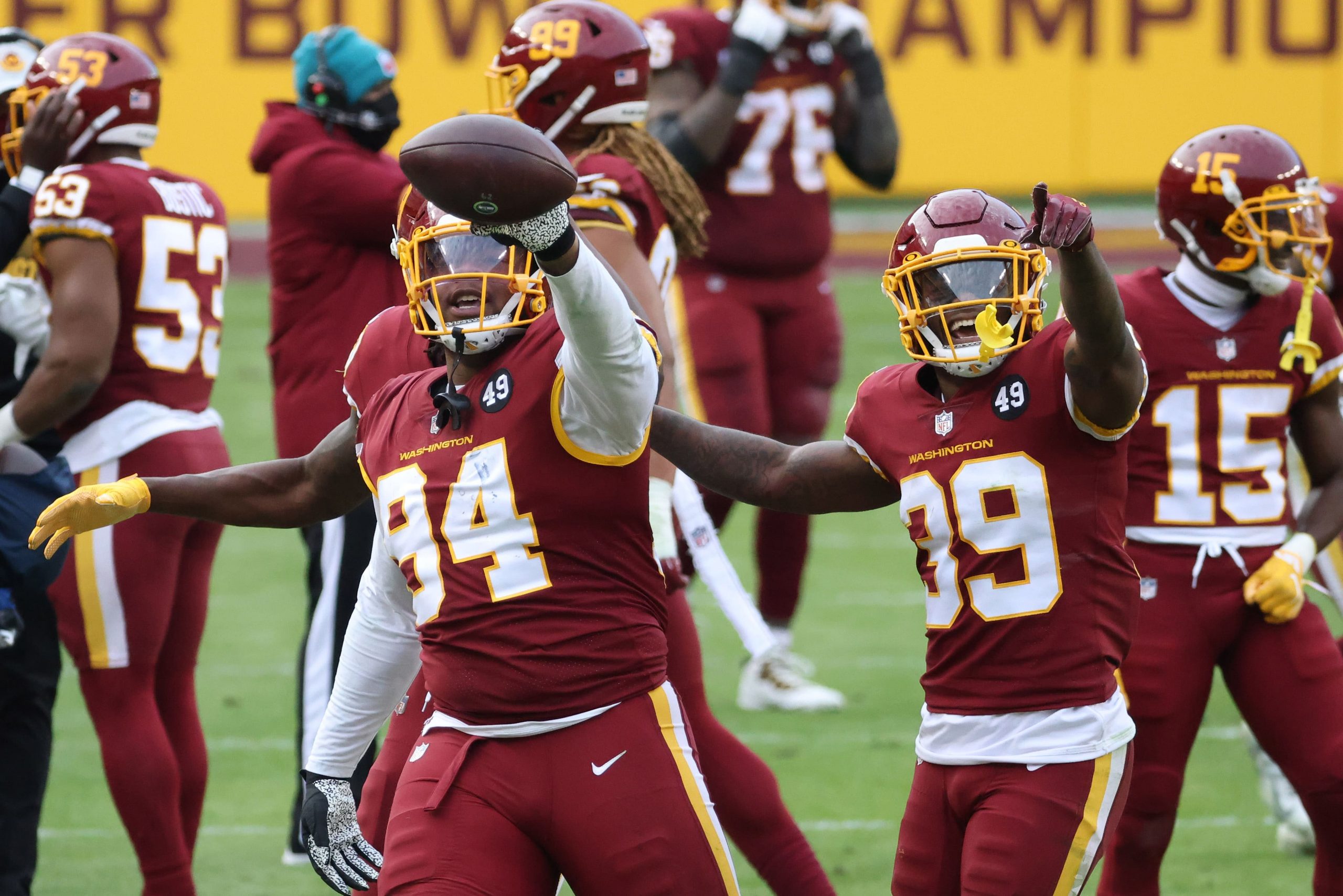 15. Miami Dolphins (10-6) – The Dolphins had four paths to the playoffs this past Sunday: a win, a Cleveland loss, a Baltimore loss, or an Indianapolis loss. No dice on any of the four! (previous: 11)
16. Los Angeles Chargers (7-9) – The Chargers ended the regular season on a four-game winning streak and have a promising young QB in Justin Herbert. To say this is an attractive head-coaching job would be a gross understatement. (previous: 17)
17. Las Vegas Raiders (8-8) – Of course when a game is meaningless, Las Vegas mounts a comeback win instead of squandering a lead like it did many times this season. (previous: 16)
18. Arizona Cardinals (8-8) – The Cardinals got the loss they needed from Chicago, but they could not take care of their own business against the Rams. Better luck next year, Kyler Murray. (previous: 15)
19. Minnesota Vikings (7-9) – Minnesota endured a number of terrible losses to contribute to its demise, but a Week 15 home loss to Chicago was the true killer. How do you miss the playoffs with Dalvin Cook? (previous: 18)
20. New England Patriots (7-9) – The Patriots briefly looked like the Patriots of old with a Week 17 drubbing of the Jets. Of course, it was way too little and way too late. (previous: 22)
21. New York Giants (6-10) – Based on how they played early and at the tail end of the season, the Giants didn't deserve to make the playoffs. But, dang, Philadelphia really didn't help. (previous: 23)
22. San Francisco 49ers (6-10) – The defending NFC champions were doomed from the start by injuries. With a little better luck in 2021, they should be back in the mix. (previous: 21)
23. Dallas Cowboys (6-10) – It turns out Dallas would not have won the division anyway since TWFT beat the Eagles, but its loss to the Giants was a fitting end to an atrocious 2020 campaign. (previous: 19)
24. Denver Broncos (5-11) – Denver collapsed late against the Raiders to finish the season 2-7 in its last nine games. John Elway is out as GM but staying on as president of football operations. (previous: 26)
25. Carolina Panthers (5-11) – The Panthers were one of the big surprises of the season through five weeks, but they just couldn't stay afloat without Christian McCaffrey. (previous: 24)
26. Philadelphia Eagles (4-11-1) – It has to be said that the 2020 regular season ended in appropriate fashion: with an embarrassing NFC East clash. Philly's tank gave the Football Team the division title. (previous: 25)
27. Atlanta Falcons (4-12) – Unlike in previous years, the Falcons did not ruin their draft position by winning meaningless games late. Will they go with a QB at No. 4? (previous: 27)
28. Cincinnati Bengals (4-11-1) – On the heels of two straight wins, Cincinnati crashed back to Earth with a blowout loss to Baltimore. Head coach Zac Taylor will be back in 2021. (previous: 28)
29. Detroit Lions (5-11) – Detroit actually put up a respectable fight in its season finale, losing a shootout to Minnesota 37-35. Is the Matthew Stafford era finally coming to an end? (previous: 29)
30. Houston Texans (4-12) – Bad news: the Texans went 4-12. Even worse news: they have to send their No. 3 overall pick to Miami because of the Laremy Tunsil trade. (previous: 30)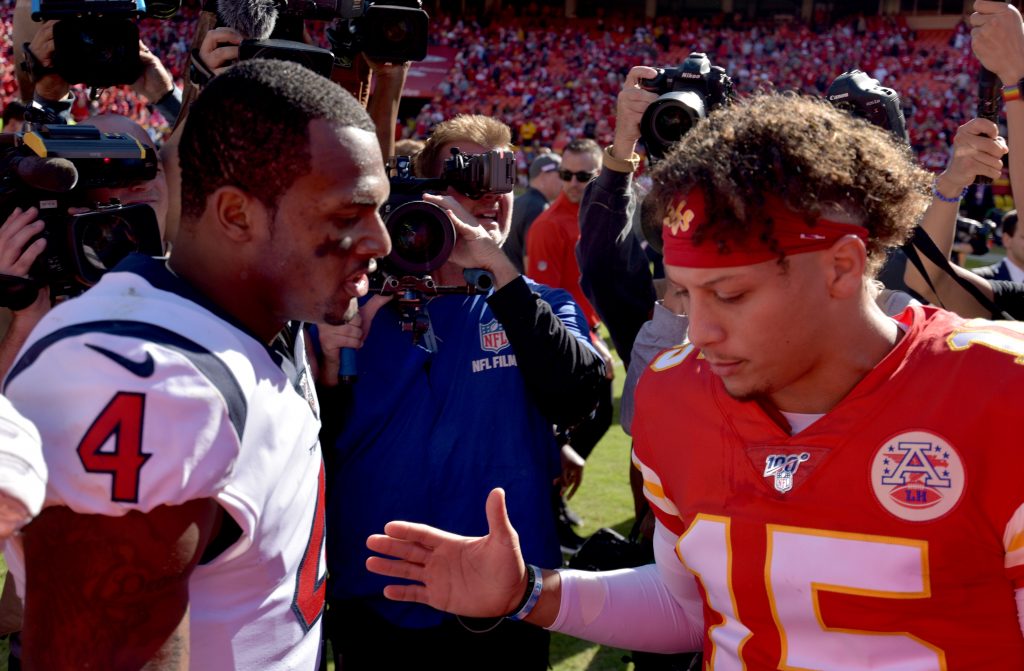 31. New York Jets (2-14) – The Jets won too many games late to get Trevor Lawrence, but they can get Justin Fields if they want. And that may be the case following Fields' Sugar Bowl performance. (previous: 31)
32. Jacksonville Jaguars (1-15) – Head coach Doug Marrone is out as Jacksonville continues to clean house. It's an attractive job opening in Florida and with Lawrence on the way. (previous: 32)
Pickswise is the home of free NFL picks. Check out the latest NFL props and NFL parlays as well as expert underdog predictions and computer picks.