Ranking the NFL second-year quarterbacks for 2022: Expect more from Trevor Lawrence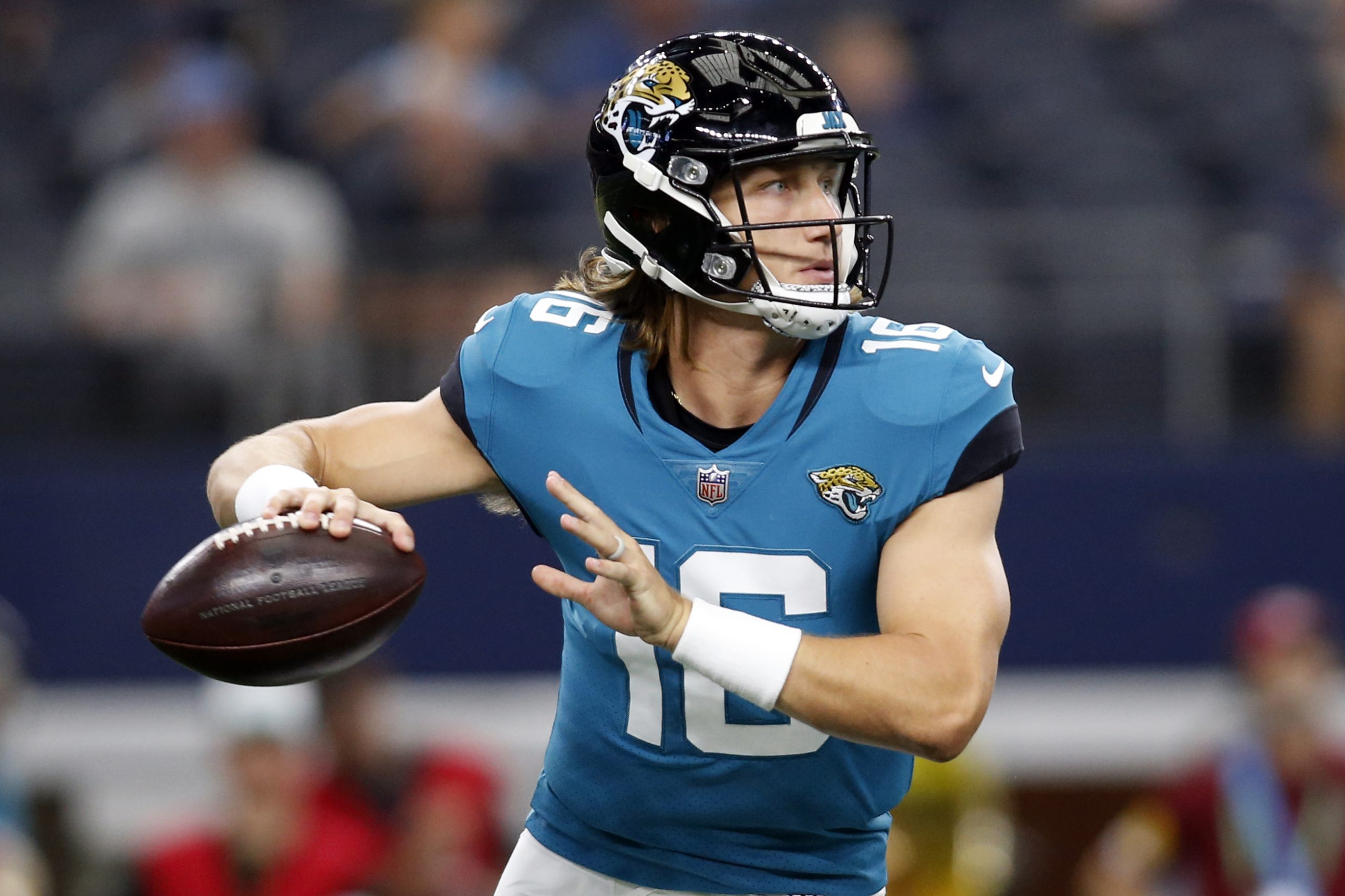 The 2021 NFL draft saw 5 quarterback prospects taken in the first round, including 3 with the first 3 picks. Playing quarterback as a rookie in the NFL can be tough, and that's exactly what the 2021 class discovered. The best we could say about their efforts in their first year is that we saw mixed results.
Of the 5 first-rounders, the most productive in 2021 was the fifth guy taken, Mac Jones, who went to the Patriots with the 15th pick. Trevor Lawrence, who went first overall to the Jaguars, also started all 17 regular-season games but went 3-14, while Zach Wilson with the Jets and Justin Fields with the Bears both had injury-hit debut campaigns, and Trey Lance of the 49ers had only 2 starts. It could even be argued that the 2nd-best rookie QB of the year was Davis Mills, a 3rd-round pick of the Houston Texans.
Year 2 can be a make-or-break year for young quarterbacks, though, and the big 5 are all set to be starters for their teams entering this season. We've ranked them in the order we think they are most likely to impress in 2022, not necessarily in terms of wins, but in personal performances, and have suggested an over/under player performance bet for each one as they head into the crucial season ahead.
Check out our advice for the Super Bowl, AFC Championship and NFC Championship
1. Trevor Lawrence (Jacksonville Jaguars)
If anyone deserves a mulligan of the players on this list, it's first overall pick Trevor Lawrence, who was thrust into a dysfunctional farce at Jacksonville under head coach Urban Meyer, who was fired midway through the QB's rookie season. Among the madness, Lawrence had 3,641 passing yards (behind only Jones of the first-round QBs), although a league-high 17 interceptions has to count against him.
There were high points, such as a win over Miami in London and victories over the Bills and Colts. Lawrence needs a reset but hopefully he hasn't picked up too many bad habits and in new head coach Doug Pederson, a QB expert, he has the ideal leader to unleash his potential. The Jaguars have some decent receiving talent and his college teammate RB Travis Etienne is healthy this year to provide another level of comfort.
Expect a big step forward from Lawrence this year, and taking him to have over 3800.5 passing yards with FanDuel Sportsbook (-112) appeals. DraftKings has his line much higher at 4000.5.
2. Mac Jones (New England Patriots)
Mac Jones exceeded many people's expectations for him in 2021, leading the Patriots to the playoffs — even if that included a crazy 14-10 win over Buffalo in which he completed just 2 passes for 19 yards. Getting to the playoffs meant that Jones had the most starts of the first-rounders with 18, and his 3,800 passing yards led the group.
It seems like Bill Belichick has been saying more nice things about Jones this summer than he did about Tom Brady through his whole time at Gillette Stadium, so it seems he's really buying into the Patriot way. With 22 TDs and 13 picks last year, there's still room for improvement, even though his ceiling doesn't seem as high as those of some of his peers'.
Even so, after 22 regular-season passing TDs in 2021, it doesn't seem to much of a reach to take Jones to have over 23.5 passing touchdowns this season (-120) with DraftKings Sportsbook.
3. Zach Wilson  (New York Jets)
Zach Wilson has been the subject of some of the NFL's more interesting offseason headlines this summer, but he needs to make sure it's his football people are talking about when winter rolls around. Wilson's rookie season was disrupted by a knee injury, but he still managed 13 starts on a struggling team, going 3-10 with 2,334 passing yards, 9 TD passes and 11 interceptions. Interestingly enough, he had no picks in the last 5 games of the season after he returned from his injury.
There are absolutely no excuses for Wilson in terms of his receivers this year, with Garrett Wilson joining Elijah Moore and Corey Davis, and with a backfield of Breece Hall and Michael Carter the Jets' offense should be improved.
For that reason, if he stays healthy this time, we like Wilson to throw over 20.5 passing TDs this season (-118, FanDuel Sportsbook). There will probably be more picks too, but that's not a problem for this bet.
4. Justin Fields (Chicago Bears)
Like Lawrence, Justin Fields was given no help by his coaching staff in his rookie season. He was thrown to the wolves behind a poor offensive line at times, most specifically when the Browns sacked him 9 times in his first start. The offense did not play to his strengths either, but he looks set to take a step forward under new head coach Matt Eberflus and offensive coordinator Luke Getsy.
We should see a lot more of Fields using his mobility on designed runs, and there is real natural talent there if the coaching staff can use it properly. Even so, for our best bet on a Fields player prop, we're going to take over 14.5 interceptions (-110, DraftKings Sportsbook). That's a back-handed compliment in a way, as it means his general play should be good enough to keep him in the starting job to be on the field to throw those picks. The Bears' offense is likely to be in some tough spots this season, and interceptions are a natural consequence of such pressure.
5. Trey Lance (San Francisco 49ers)
Trey Lance remains the mystery man of this group after making just 2 starts in his rookie season while the 49ers stuck with veteran Jimmy Garoppolo. Having spent so much draft capital to acquire him, the 49ers were committed to giving him his chance and it's coming this year, with Jimmy G on the trade block. We really didn't see enough of Lance to form a strong opinion about his talent, but he didn't light the world on fire in his limited action.
That may have been down to the finger injury that was reportedly bothering him all year, but the safer play as Lance takes on the starting job is to take under 3500.5 passing yards (-135, DraftKings Sportsbook). His running plays won't count for that, nor will the other yards gained on the ground by the run-happy San Fran offense, and there's plenty of scope for Lance to grow into his role without hitting this mark.
Pickswise is the home of free expert NFL Picks and NFL Odds. Be sure to check out all of our season previews and NFL Futures Bets leading up to the 2022 NFL season.