The road to the Super Bowl – Saints' pain is Buccaneers' gain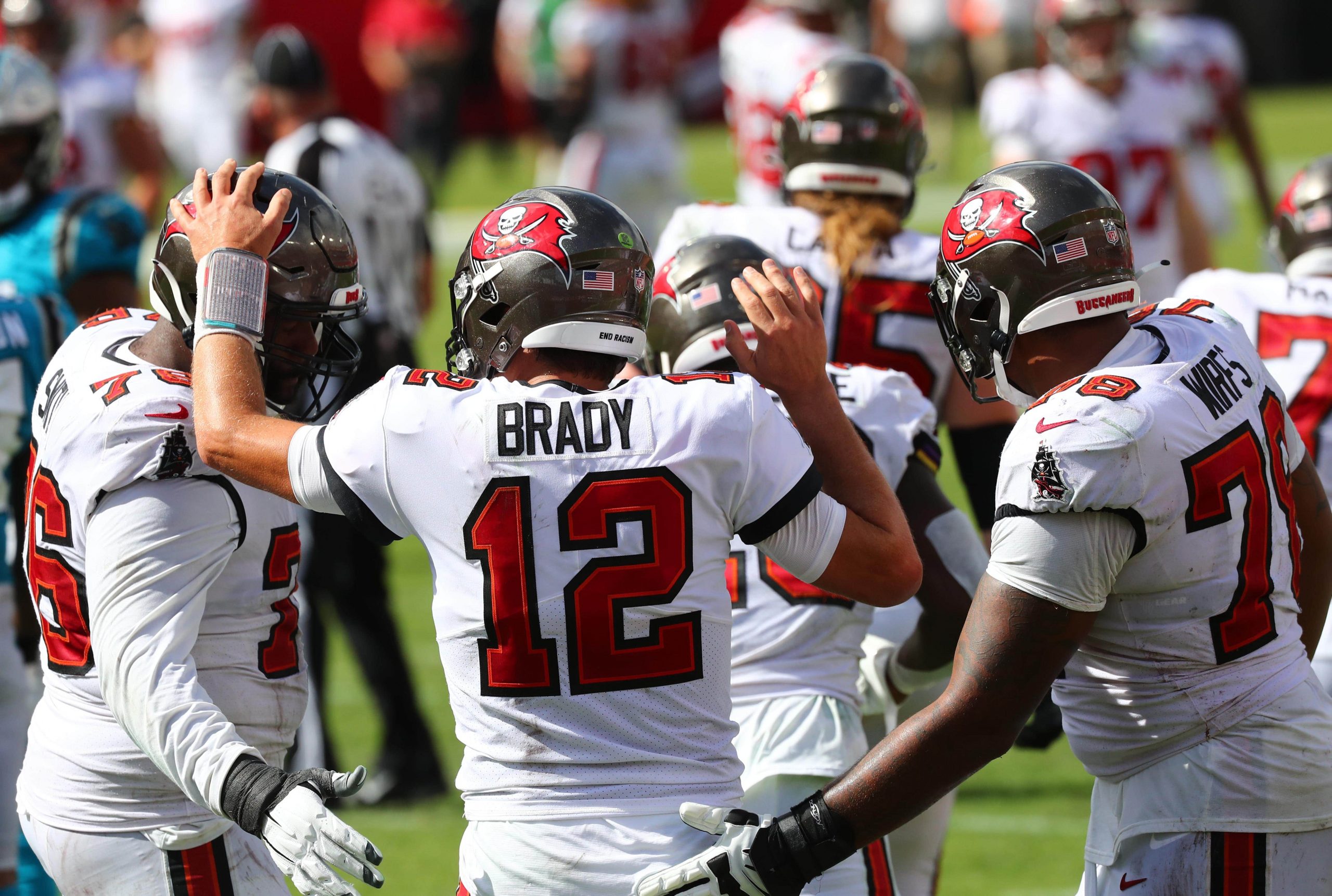 Every week, we will track the Super Bowl LV odds to win—examining which teams moved up or down following recent results.
Although the odds will fluctuate less and less from week to week as the season progresses and each win or loss does not swing the standings so much, there is still plenty of moving and shaking right now. After all, this is only Week 3 and the sample size is still small. One loss can do a lot of damage; two can be even worse. Just ask the New Orleans Saints! As for the Tampa Bay Buccaneers, they have been going in the other direction—the right one—since losing to the Saints in Week 1.
Let's take a look at what has happened so far with the Week 3 results.
Clear cut favorites 
Kansas City Chiefs (+375)
Monday Night Football determined that the Chiefs are the one true powerhouse of the NFL right now after they crushed the Ravens 34-20 in Baltimore. Patrick Mahomes bounced back from a sub-par performance against the Chargers last week with 385 yards, 4 passing touchdowns, and ran one in himself for good measure. There is now no doubt that the Super Bowl champions are still the best team in football. Baltimore meanwhile is out to +650 after that defeat, where Lamar Jackson posted just 97 passing yards.
Check out our analysis of that huge game and what it means for both teams.
Moving up
Tampa Bay Buccaneers (+1400) – Tom Brady lost his debut with his new team to the NFC South rival Saints, but those two rivals endured much different fortunes in Week 2 and Week 3. Whereas New Orleans has gone 0-2 since, Tampa Bay has reeled off consecutive victories over Carolina and Denver. Those two wins came by a combined 42 points.
Tennessee Titans (+2200) – The Titans made a run to the AFC Championship Game last season with playoff road wins over the Ravens and New England Patriots. They are perhaps angling to go even farther this time around, currently positioned with a perfect 3-0 record. Their Super Bowl odds were up to +2500 after last week's proceedings and they have now climbed even higher to +2200.
Cleveland Browns (+4000) – Break up the Browns! Okay, it's only a two-game winning streak—but a two-game winning streak is nothing short of a massive accomplishment by the recent standards of this franchise. In fact, Cleveland is above .500 (2-1) for the first time since December of 2014. The Browns improved from +5000 to +4000 following their 34-20 victory over the Washington Football Team.
Moving down
New Orleans Saints (+1400) – As mentioned above, Drew Brees and company are going in the wrong direction right now. It has been no fault of the 41-year-old, who went 29-of-36 for 288 yards with three touchdowns and no interceptions during Sunday night's 37-30 home loss to Green Bay. New Orleans also lost to the Las Vegas Raiders 34-24 in Week 2.
Arizona Cardinals (+3000) – The Cardinals were the toast of the football down following season-opening defeats of the San Francisco 49ers and TWFT. But they came crashing back to Earth in a big way, losing at home to the Detroit Lions of all teams via a 26-23 decision. Three interceptions by Kyler Murray were alarming.
Philadelphia Eagles (+5000) – Finding yourself in the "Moving down" section of this weekly piece twice in a row is not what you want be doing. Such is the fate, however, of the Eagles. Opening setbacks against TWFT and the Los Angeles were followed by an unceremonious 23-23 tie with the visiting Cincinnati Bengals. Tying the Bengals at home might as well be a loss—especially when you are already 0-2.
Pickswise is the home of free NFL predictions. Check out the latest NFL props and NFL parlays as well as expert underdog predictions and computer picks.