Saturday's best soccer bets: Action from both Serie A and Premier League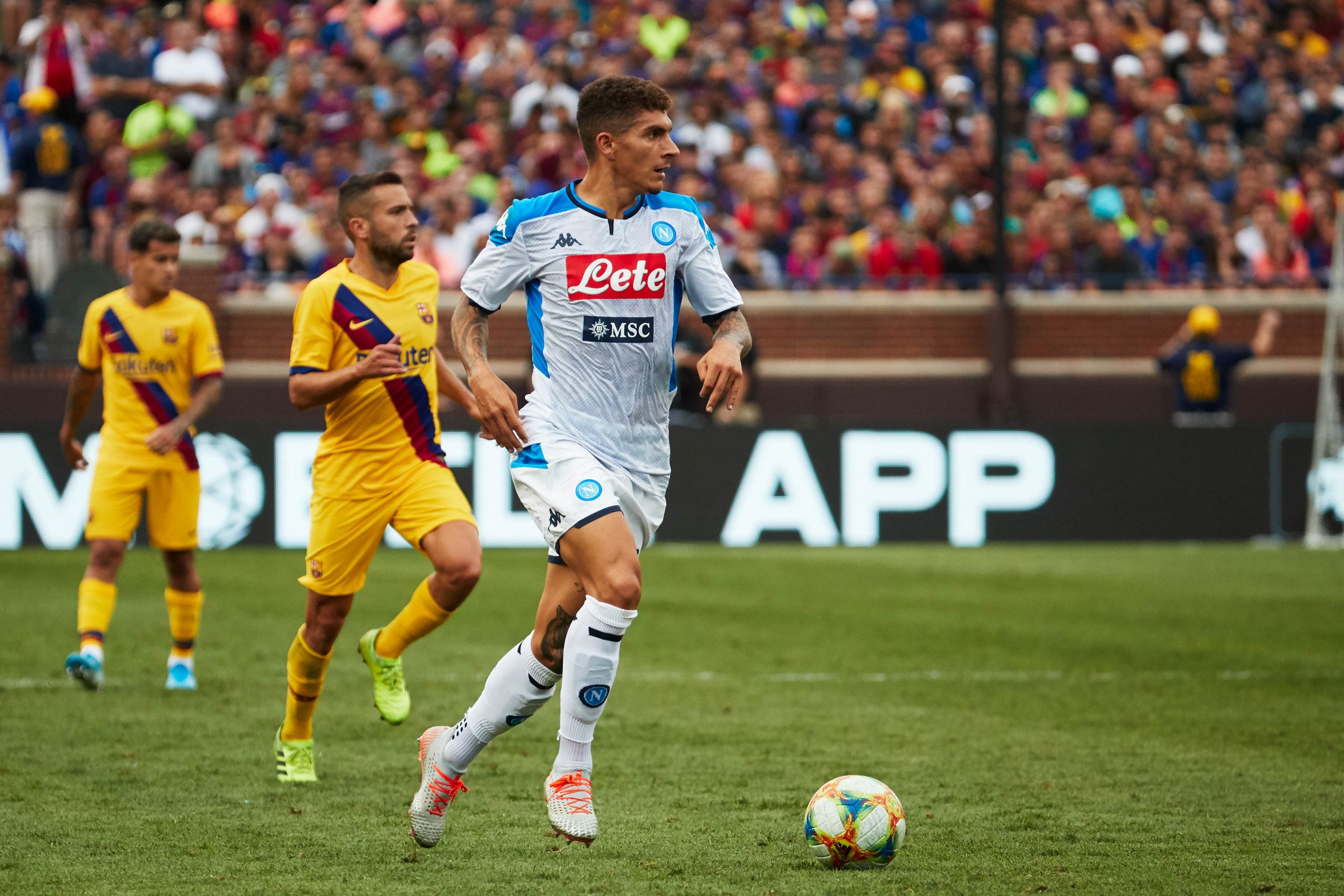 The international window has past, and a few teams are just a bit closer to achieving their goal of hoisting a World Cup trophy. There's no doubt that a lot of players coming back from international duty will get the opportunity to rest and prepare for more European competitions. As such, we will be attacking two games on Saturday where we find a fair amount of value.
Napoli vs Juventus | Saturday at 12 PM ET
Napoli has started the 2021 campaign strong with two wins and has outscored their opponents 4-1. Juventus on the other hand probably wish they could turn back the clocks and restart season. The Old Lady suffered a disappointing draw as Udinese came from two down to level the match and that was followed by another embarrassing performance in a home loss to league newcomers Empoli.
Last season Napoli fell to a bit of misfortune as they narrowly missed Champions League qualification. For Napoli, this contest is more than just a match. They are out to prove they are more deserving of a Champions League berth than their counterparts Juventus.
In 2020 Napoli showed glimpse of being an elite side in Serie A, the strong attack was always a threat regardless of the opponent. That strong attack finished fifth on the table, third in goals scored, and fifth in xG. Led by Italian forward Lorenzo Insinge, Napoli is set to give Juventus fits all night.
The recent departure of Christiano Ronaldo is the least of the worries for Juventus. With their third new coach in as many seasons, they are struggling to find an identity. When Max Allegri was brought back as manager, shoring up the defense was a major priority for the club. Traditional Juventus was to win at any costs, it wasn't pretty, but they won. When ownership ventured out to get a manager who won with style it backfired. The gritty defense of Juventus no longer exists. The backline is nearly impossible to trust.
A huge blow for the Old Lady is the injury to Federico Chiesa. Without Chiesa on the pitch for Juventus, it's hard to imagine Juventus creating enough offense to keep them competitive in this match. I like Napoli to win at home against this declining Juventus side. Napoli don't lose at home; in 2020 they lost at total of three home matches. I am playing this fixture two different ways: Napoli to win +135 and Napoli draw no bet -143 are the plays.
Arsenal vs Norwich City | Saturday at 10 AM ET
What a brutal start for Arsenal as they find themselves at the bottom of the table. Zero points and ties for last in goal differential. They are embarking on the worst start in the last 118 years. Mikel Arteta might have the hottest seat in the Premier League, yet the club has doubled down on backing their manager.
Defensively Arsenal look awful, they are allowing their opponents to dictate pace and get in great goal scoring positions. As it stands now, not only are they second for most goals conceded they lead the Premier League in xG by a wide margin. The decline of Arsenal has been happening for some time now. The Gunners have lost 21 of their last 61 league matches since the appointment of Arteta.
Arsenal has the talent and have spent a great deal of money to remain competitive. Luckily for them the Gunners they are playing another struggling club.
Norwich started their Premier League campaign much like Arsenal: winless. They have allowed 10 goals and defense has been optional. Unfortunately for them, I expect things to get worse before they get better.
Arsenal should have its full complement of forwards. The biggest issue Norwich has been dealing with is players getting in behind their defense. With pace of Pepe, Aubameyang and Saka, it could be a long night for Krul. For this contest I expect an abundance of goals. Take the over 3 goals at +108.
Check out our EPL English Premier League same game parlay (+1709 odds)
Pickswise is the home of free Soccer Predictions and soccer parlays. With expert picks from the MLS and top European Leagues such as the Premier League, La Liga and the Champions League.