Sunday Night Football reaction: Colts keep season alive with gutsy win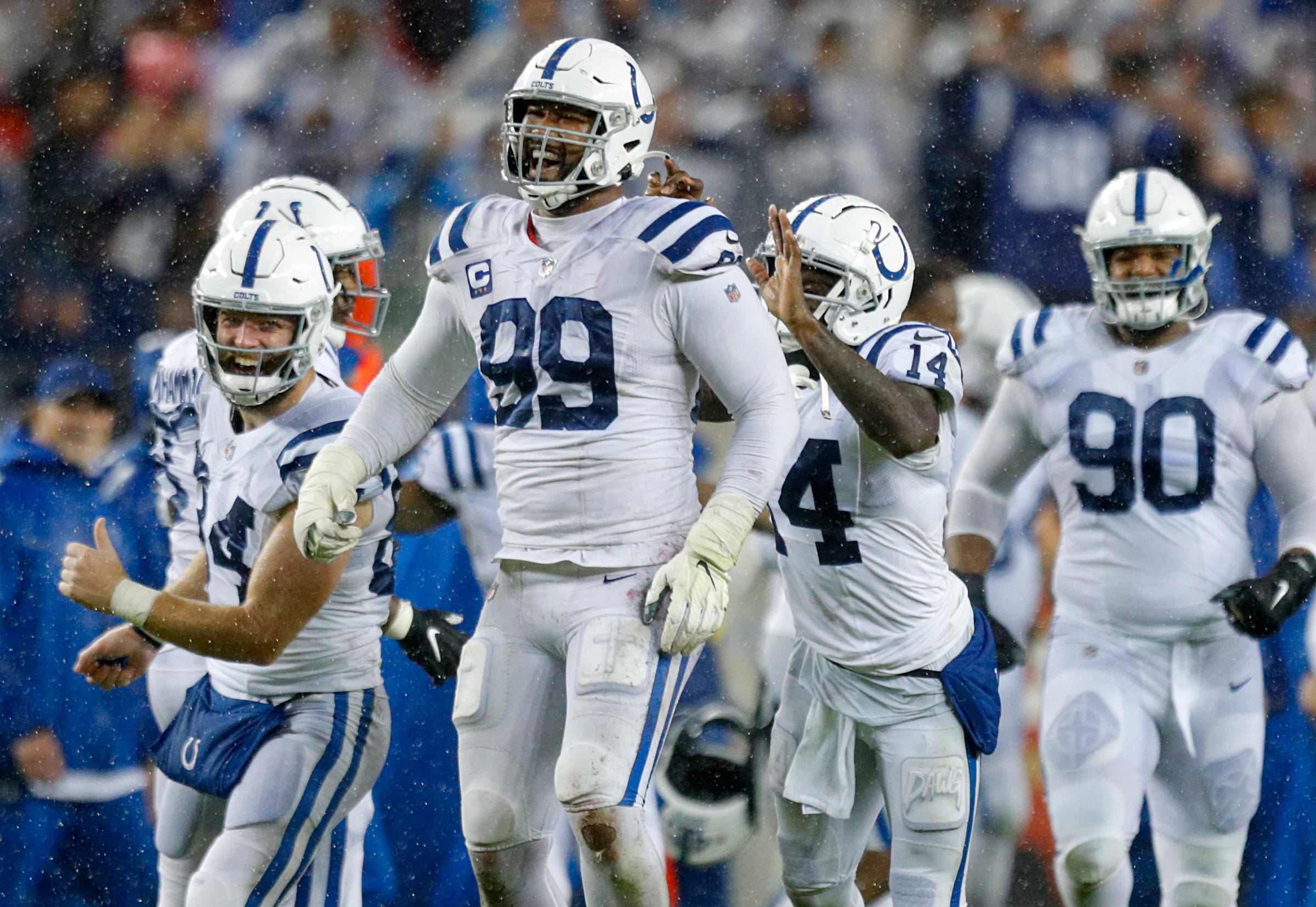 The standalone primetime games have been thrilling so far during the 2021 NFL season. Week 7's Sunday slate wrapped up with a Sunday Night Football game that was very sloppy but a lot of fun. The Indianapolis Colts pulled off the upset, emerging with a 30-18 win over the San Francisco 49ers.
The game was played in a torrential downpour, and conditions were far from ideal for either team. Indianapolis needed a win to stay alive in the AFC playoff hunt, and they got it. The 49ers are now 2-4 and are falling far behind in the race for the tough NFC West. Let's digest what we just saw, and what it means moving forward:
The Colts aren't done yet
Tip your cap to the Colts. A lot of people wrote them off after their disastrous start to the season, but they haven't folded. Indy has won three of its last four to claw back to 3-4, and it would have been four wins in a row had they not blown a late lead in Baltimore and lost in overtime.
The Colts were a +175 underdog for Sunday Night Football, but they looked like the better team by far. Jonathan Taylor looked great running the ball, and despite the terrible weather Carson Wentz was able to connect with Michael Pittman Jr. for several big plays.
Wentz isn't getting the credit he deserves. He's quietly been playing really well, and even in their recent loss against the Ravens he was excellent and threw for more than 400 yards. Indy was never as bad as they initially looked, and they've had really bad injury luck. They started to get a bit healthier on Sunday night when All-Pro guard Quenton Nelson returned to the lineup, and it made a huge difference.
If they can continue to trend up injury-wise, this team is going to make some noise. They've got a huge division game against the Titans next week, and if they can win that one they're right back in the AFC South race. You can get great odds right now because of the below .500 record, so I think it's worth taking a nibble on some Colts futures while you can still buy low.
Michael Pittman (+210 anytime TD scorer) with the DAGGER 🏈

(Via @NFL) pic.twitter.com/s7EgjYQNzf

— Pickswise (@Pickswise) October 25, 2021
49ers are running out of time
This loss to the Colts was brutal, and the clock is ticking for the 49ers. San Francisco has once again dealt with a ton of health issues, but they don't get any extra credit for that. The team is now 2-4, and the offense has been mostly stagnant recently. I still think this team is better than their record, but they have virtually no chance of winning the NFC West with the Cardinals at 7-0 and Rams at 6-1.
Their only shot at making the playoffs is catching fire and squeaking out a wild-card berth. Is Jimmy Garoppolo the man to lead them on that kind of run? It certainly hasn't looked like it so far this season. Everyone likes to bring up 2019, but in 2019 the 49ers' defense was dominant. It isn't anywhere close to dominant in its current state. And they don't have the passing game to overcome the issues in their secondary.
Even if they wanted to turn things over to Trey Lance and bank on his upside, that might not be on the table. Lance is dealing with a knee injury that had him inactive for this one.
It's hard to sugarcoat it, things are looking pretty bleak for Kyle Shanahan. Two of the 49ers' next three games are against Arizona and Los Angeles, and this loss to the Colts may have been the nail in the coffin.
Pickswise is the home of free NFL Picks and NFL Odds. Check out the latest NFL Prop Bets and NFL Parlays as well as expert NFL Underdog Picks and NFL Computer Picks.