Sunday Night Football reaction: Steelers escape, but future looks bleak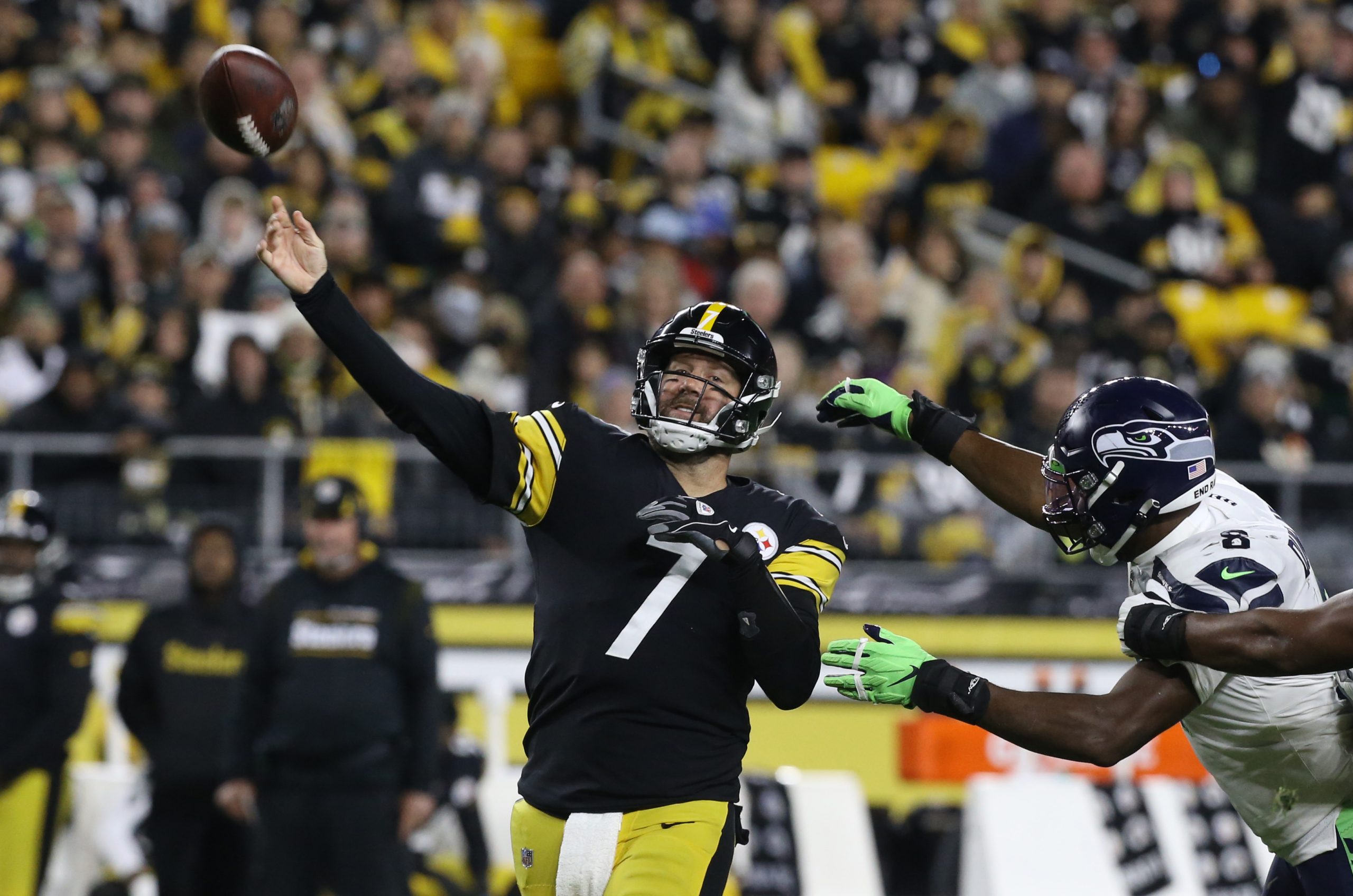 This is getting ridiculous. It seems like every primetime NFL game these days is a thriller that goes down to the wire, and Week 6 Sunday Night Football certainly didn't disappoint. A lot of the talk this week was about what a snoozer this game was going to be, but the opposite turned out to be true. In the end, the Pittsburgh Steelers emerged with a 23-20 overtime win over the Seattle Seahawks.
It was Seattle's first game without Russell Wilson in quite a while, and although Geno Smith led a valiant comeback effort in the second half, he came up just short. Pittsburgh got the win, but I wasn't impressed at all. Let's digest what we just saw:
Steelers win, but future looks bleak
The Steelers escaped with the narrowest of victories, but it certainly wasn't an encouraging performance. For much of the night, their offense looked just as bad as it did in the first four weeks of the season. It appears that Pittsburgh's brief spell of offensive competence against the Broncos last week was nothing more than a fluke and outlier.
With how Denver has looked recently, the Steelers' Week 5 win becomes a lot less impressive. Ben Roethlisberger once again made some comically disastrous plays, like when he threw a fumble into the ground. The Steelers have a bye week, and then their chance at playoff revenge against the Browns.
Cleveland has their own problems, but the Steelers didn't look like a team capable of sticking it to their division rivals on Sunday Night Football. It's not just the offense, the defensive front hasn't been as good as advertised, and Pittsburgh is beatable in the secondary.
They let Alex Collins absolutely gash them on the ground in the second half to get Seattle back in the game. That's not a recipe for a lot of success moving forward. Roethlisberger averaged just 5.7 yards per attempt against a Seahawks defense that has been getting torched by everybody.
The ground game went back to being pretty inefficient as well, as Najee Harris averaged only 3.4 yards per carry. Pittsburgh won't be completely lifeless, but I just don't see them being a factor in the AFC playoff race.
Fumble or incomplete pass?

— Pickswise (@Pickswise) October 18, 2021
Sorry, Geno
Tip your cap to Geno Smith. That was a tough finish for him. The former second-round pick of the Jets was easy to root for, and it was fun to see him almost get a win in his first starting opportunity since the 2017 season. Russell Wilson is on injured reserve, meaning that it's Smith's team for at least the next two games. Unfortunately, it might be downhill from here.
Smith got a little bit of momentum going in the second half, but I'm a bit skeptical he'll be able to keep that going. He deserves some credit for a few plays he made, but the biggest reason for the Seahawks' comeback was Collins suddenly running all over Pittsburgh's defensive front.
After all, Smith did nothing in the first half as the Seahawks scored zero points. It's not like he did too much in the second half either, the Steelers just melted down. It'll be very interesting to see whether Pete Carroll is able to keep morale high while Wilson is on the shelf.
Seattle will have another crucial primetime game next week, when they host the Saints for Monday Night Football in Week 7. Smith vs Jameis Winston under the bright lights…
Pickswise is the home of free NFL Picks and NFL Odds. Check out the latest NFL Prop Bets and NFL Parlays as well as expert NFL Underdog Picks and NFL Computer Picks.