Super Bowl Betting: How to win and bet while watching the game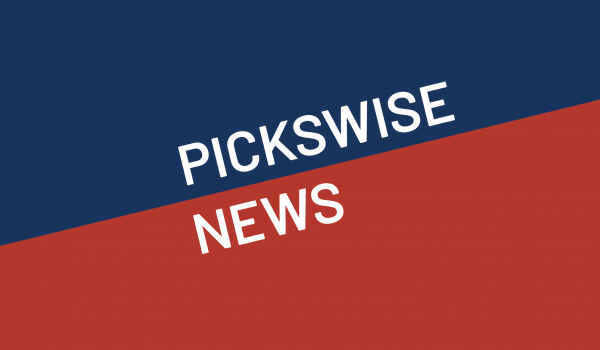 The Super Bowl is the most bet-on game in all of sports and there is no reason why Super Bowl LIII shouldn't set all-time records in the number of bets made and the quantity of money wagered. After all, we have two teams from two huge markets playing in another huge-market city. Moreover, there have never been more options in terms of props and in-game betting. There is simply going to be no shortage of gambling on Sunday's showdown between the Los Angeles Rams and New England Patriots. Much of it has already been done. But once the game starts, what's the best way to both have fun and win through betting? Let's take a look.
Don't be a prisoner of the moment
Let's say the Rams and Patriots both score touchdowns on their opening drives. That's not exactly an uncommon development in any football game, but the public is still sure to overreact, throw money on for the number of points to go over the live total, and thus drive that number up. That may be an opportunity to take the under on a bloated total.
Similarly, if it is a scoreless tie after one quarter (also not uncommon), the total will get driven down by panicked bettors and the chance is there to take the over on a depleted total. Case in point: the Chiefs did not have a single point at halftime of the AFC Championship. That game still ended up going way over the 56-point total—even before overtime.
Be especially attentive early
Make sure not get sucked in by the highly-anticipated commercials; pay attention to all aspects of the game—especially right at the start. Is the Mercedes-Benz Stadium roof open or closed? Does Todd Gurley look healthy? Are the Patriots forcing Jared Goff to beat them?
A closed roof, for example, who guarantee friendly conditions for offenses—and for kickers. That might give you more of an incentive to bet on Greg Zuerlein's longest field goal to come from more than 50.5 yards. Gurley has not been the same since missing the last two games of the regular season with a knee injury. Even if he doesn't break a long one on L.A.'s opening drive, you should be able to gauge his health by how well he is cutting and the kind of workload he is getting. If healthy, perhaps jump on him to gain more than 67.5 rushing yards before that total spikes. Similarly, if New England's defense is loading the box right away and forcing Goff to go through the air, the over on his number (currently 285.5) could be enticing.
Games of luck
If you're in the business of Super Bowl parties and opting for fun (and luck) instead of calculated wagers (or you can do both, of course), there are plenty of ways for friendly gambling. The squares game is both the most traditional and most fun. Make 10 columns at the top of a piece of paper (0-9) and 10 columns on the side (also 0-9). The numbers correspond to the ending digit of each team's score at the end of each quarter. So, there's a winner at the end of the first, second, third, and fourth.
Another fun game of luck is the possession cup game. Everyone puts a certain amount of money in the cup, you draw a name out of a hat to see which party-goer starts with the cup. Each time possession of the ball changes, the cup passes one spot. Whoever has it when the game ends takes the pot. You can also do a competition with more skill involved. Make a sheet with all of your favorite prop bets; everyone makes a pick for every single prop; whoever gets the most right takes the pot.
Head to our Super Bowl Betting page for all things Super Bowl betting. You can also find our Super Bowl Predictions including our favorite Super Bowl Prop Bets ahead of the big game.