Super Sunday for Pickswise as NFL, NBA and NCAAB mega parlays all win, and we go 3-0 on NFL best bets!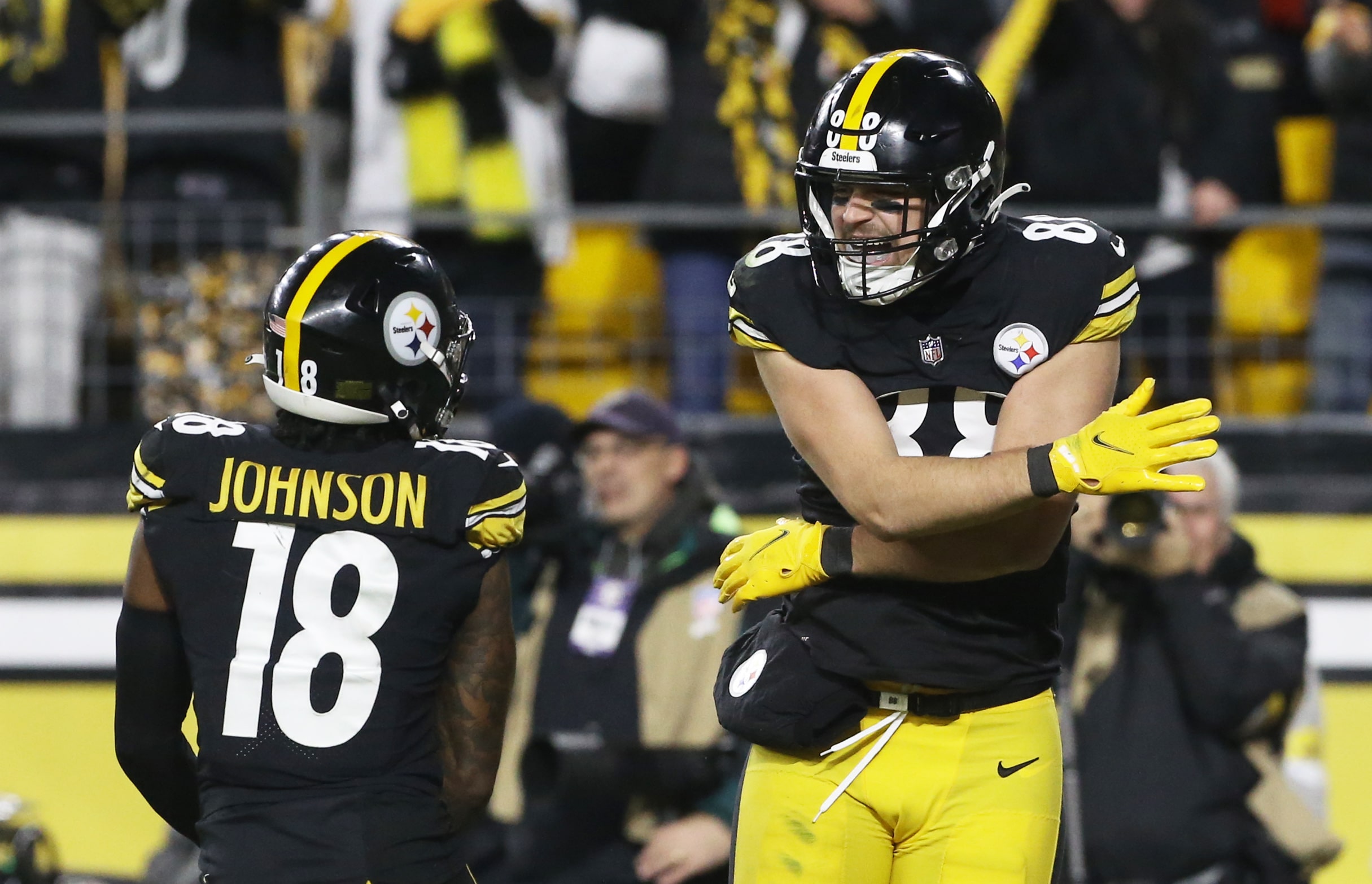 There are good days and there are great days, and Sunday was a really great day for Pickswise as our handicappers knocked it out of the park, cashing mega parlays in 3 different sports and going a perfect 3-0 on our NFL Week 13 Best Bets!
Our NFL Week 13 mega parlay cashed at +1255 odds, the Sunday NBA mega parlay was a winner at +1320 odds and the college basketball mega parlay was another big winner at +1022 odds!
We CLEANED UP with our MEGA parlays today Pickswise Fam 🧹

NFL Mega +1255 💰
Seahawks ML ✅
Steelers ML ✅
Broncos/Chiefs U47.5 ✅

CBB Mega +1022 🤑
Arizona -11.5 ✅
North Carolina -6 ✅
Xavier ML ✅

NBA Mega +1320 💰
Hornets ML ✅
Raptors -1 ✅
Rockets ML ✅

3️⃣ in a DAY 😏 pic.twitter.com/eOhXoAVnyx

— Pickswise (@Pickswise) December 6, 2021
Let's look at each one:
NFL Sunday mega parlay (+1255 odds)
Andrew Ortenberg took a contrary approach to the NFL mega parlay and it paid off big time with 2 underdogs on the money line. The Steelers are bad, right? But they beat the Ravens straight up. The Seahawks had lost 6 of their previous 7 games, but they beat the 49ers! And there are always points when the Chiefs play aren't there? Well, Broncos vs Chiefs under 47.5 brought home the mega parlay.
This was the second NFL mega parlay to hit in the last 3 weeks after Andrew also cashed a +1762 parlay in Week 11! That means that if you were putting 1 unit on every mega parlay in the 2021 NFL season, you can now rest easy knowing you'll be finishing the season in the black regardless of what happens from here on out.
NBA Sunday mega parlay (+1320 odds)
Filip Tomic was the hoops mastermind behind our Sunday NBA mega parlay. The Charlotte Hornets were 7.5-point underdogs but we took them straight up to beat the Hawks and they won 130-127, with the Raptors (vs Wizards) and Rockets (vs Pelicans) bringing us home.
Sunday NCAAB mega parlay (+1022 odds)
Ricky Dimon curated our NCAAB mega parlay which featured two favorites who covered and the wild card of underdogs Xavier on the money line. Xavier, picked at +2.5 in Matt Wiesenfeld's game preview, did the business by beating Oklahoma State 77-71, while Arizona, another Wiesenfeld pick, and Kyle Vander Schauw's North Carolina completed the sweep.
What would the odds have been if you parlayed the mega parlays?!
I know this is a question you're all asking yourselves — what would the payout have been if we combined all 3 mega parlays into a single 9-leg monster parlay? Well, after consulting the calculator, we can confirm that the odds would have been +169200, or 1692/1! Is there anyone out there that pulled off the unthinkable?
NFL Sunday 3-star picks go 3-0
It was a perfect day for our NFL Best Bets, too, as our strongest recommendations on the Week 13 slate all won — Andrew Ortenberg's unders in the Broncos vs Chiefs and Football Team vs Raiders games, and Andrew Wilsher's pick of Dolphins -4 against the Giants. Not a bad day's work!
Read Pickswise every day for more great picks and parlays
Of course, Week 13 is far from over as we still have Monday Night Football to look forward to when the New England Patriots take on the Buffalo Bills. Be sure to check out our expert picks on the side and total for that one, as well as the same-game parlay (+1870 odds!).
We always post our NFL previews for every game of the week by Thursday — when Week 14 starts with Steelers vs Vikings — so make sure you keep an eye out to get the best odds and value.
Pickswise is the home of free NFL Picks and NFL Odds. Check out the latest NFL Prop Bets and NFL Parlays as well as expert NFL Underdog Picks and NFL Computer Picks.