The Dog House: Three best NFL underdogs for Week 7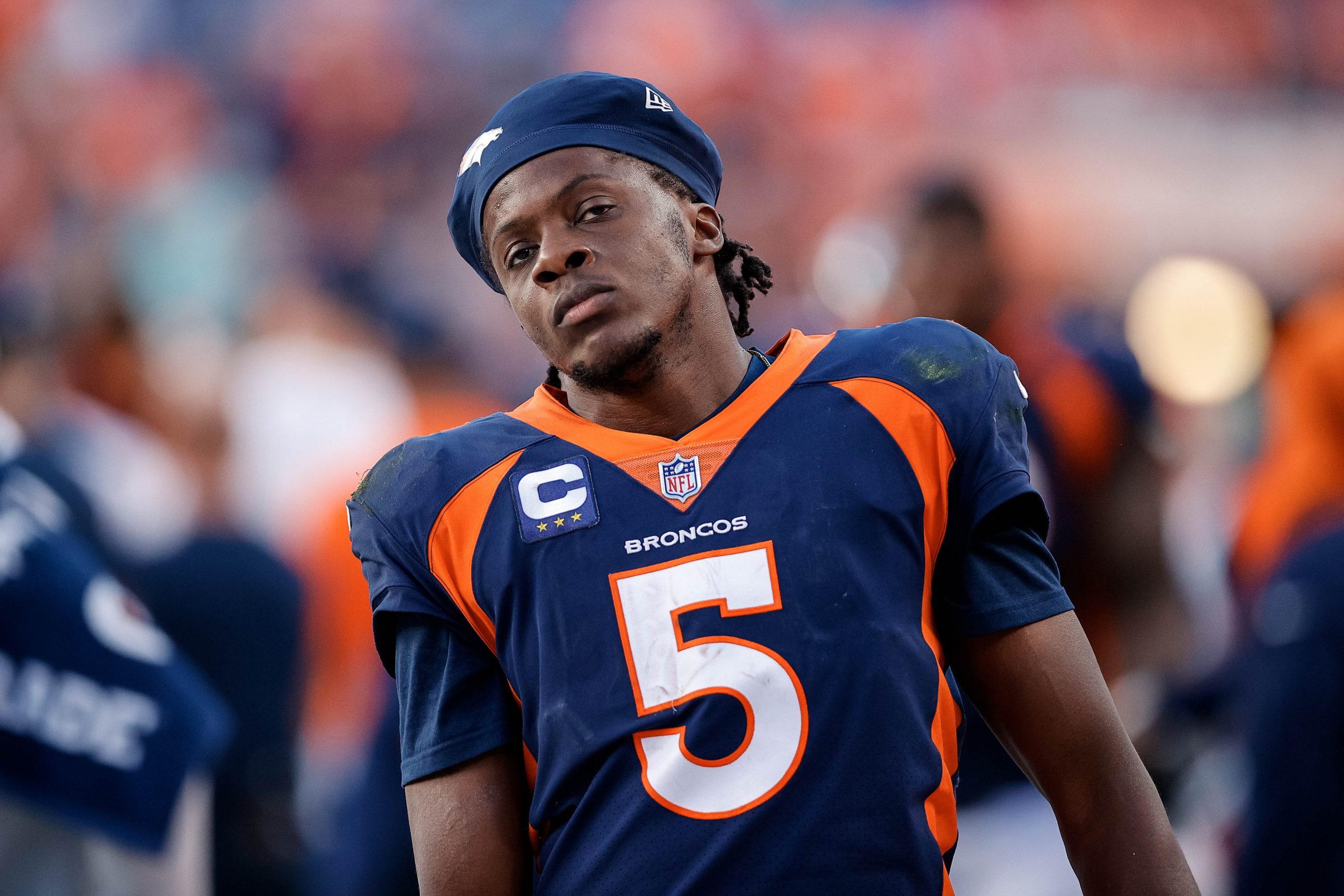 The best part about betting NFL underdogs is the fact that the team you're taking isn't "supposed" to win. If they lose, you knew it was going to happen and if they win you're a genius. It's pretty much a win/win situation except for the fact that you actually lose money when they lose. Still, if you can find some NFL underdogs with bite, you can actually make a little change. We already know that favorites don't always cover. All we need to do is figure out which underdog is worth backing. Here are 3 that I think have a chance in Week 7.
On top of this article, you should definitely check out our experts' NFL picks this week. It's just a smart thing to do. Also, bets can be added to the card, so why not follow me on Twitter in case we get some last-second action? Once lineups are announced for some of these games, there is a chance for opportunity to knock.
Denver Broncos +2 (-110)
This one shouldn't count but it does because they are technically an NFL underdog. The Denver Broncos are invading Cleveland to take on the Browns and I think the Broncos are going to win the game. The Browns are without Baker Mayfield, Nick Chubb and Kareem Hunt so I'm not sure what to make of their offense. It's not the Case Keenum isn't a capable starter it's just that he's Case Keenum. We've seen him before. The Browns are a run-first team and that will help with Keenum at the helm but D'Ernest Johnson isn't scaring anyone. I think the Broncos could boat-race these guys in front of everyone on Thursday Night Football.
Be sure to read our full game preview for Denver Broncos vs Cleveland Browns
Cincinnati Bengals +6.5 (-110)
Here's what's fun about this NFL underdog. I actually have the Baltimore Ravens in my moneyline parlay this week. This is what we in the business call "threading the needle" people. I think the Ravens will win this game but I don't think they can cover 6.5 points. Sure, the Ravens are on a 5-game winning streak like you read about but the Bengals have won four games so far this season. They've only played 6. The games they lost were to the Green Bay Packers and Chicago Bears and neither was by more than 3 points. The loss to the Bears was inexcusable but the Packers are not a bad team. The idea that they even hung with them is pretty amazing. I think they lose this one but keep it within 6.5 points.
Don't forget to read our full game preview for Cincinnati Bengals vs Baltimore Ravens
Miami Dolphins +2.5 (-110)
There are rules in life and one of mine is don't lay points with the Atlanta Falcons. I have it on a coffee mug so I don't forget. It makes sense when you think about it. I get that to do it this week we have to take the Miami Dolphins but following the rules isn't always easy. I have no other basis for this NFL underdog other than I don't lay points with the Falcons. That's it. Just know that Miami didn't look horrible last week. I know it was the Jacksonville Jaguars but still. Tua might actually be good and Jaylen Waddle can play. This game feels like one where there's no real rhyme or reason for anything. Just take the points and get ready to watch bad football.
Be sure to read our full game preview for Atlanta Falcons vs Miami Dolphins
Pickswise is the home of free NFL picks and predictions. Make sure to also check out our NFL parlays and NFL prop bets tabs for more expert picks.