The road to the Super Bowl – Remember the Titans
Every week, we will track the Super Bowl LV odds to win—examining which teams moved up or down following recent results.
Three undefeated teams remain, and all three are among the top eight favorites to lift the Lombardi Trophy. All three are also among the top five of our Week 7 Power Rankings. Of course, the undefeated teams are not alone when it comes to lofty expectations. In fact, the one-loss Kansas City Chiefs remain favored to go back-to-back.
Let's take a look at the Chiefs' odds and at teams who either improved or declined over the past week.
Still the favorite 
Kansas City Chiefs (+400) – The Chiefs have found themselves between +400 and +450 the entire season. They are currently on the positive end of that spectrum after bouncing back from their lone loss with a 26-17 victory over Buffalo on Monday. The schedule until Week 11 is friendly, too, so Kansas City probably isn't going anywhere for a while.
Moving up
Tennessee Titans (+1500) – We checked in on Monday of last week, before the Titans played a rescheduled game against Buffalo. That means they have played twice—and won twice—since the previous look at SBLV odds, and those odds have adjusted accordingly. Now 5-0, Tennessee has soared from +2800 to +1500 to win it all.
Never Forget #Steelers #Titans pic.twitter.com/7JHYhYZqvO

— Fungible Dave (@FungibleDave) October 20, 2020
Arizona Cardinals (+3300) – The Cardinals have been all over the place this season, but the roller-coaster ride is currently back on the rise. A 38-10 destruction of Dallas on Monday Night Football has Arizona up from +5000 to +3300 in the blink of an eye. We will find out even more about this team when it hosts the NFC West rival Seattle Seahawks this week.
San Francisco 49ers (+3300) – San Francisco is another NFC West representative that has fluctuated wildly throughout the 2020 campaign. As the defending conference champions, the 49ers were among the favorites prior to the season only to start 2-3 amidst a flurry of injuries. However, a 24-16 victory over the previously 4-1 Rams may have them back on track.
Moving down
Buffalo Bills (+2500) – Whereas Tennessee has won twice since the previous piece, Buffalo has lost twice. The Bills followed up their setback against the Titans by falling to the Chiefs on Monday. None of those losses are necessarily bad by any means, but they just didn't look good in either one. Either Josh Allen or the defense—or both—needs to heat up.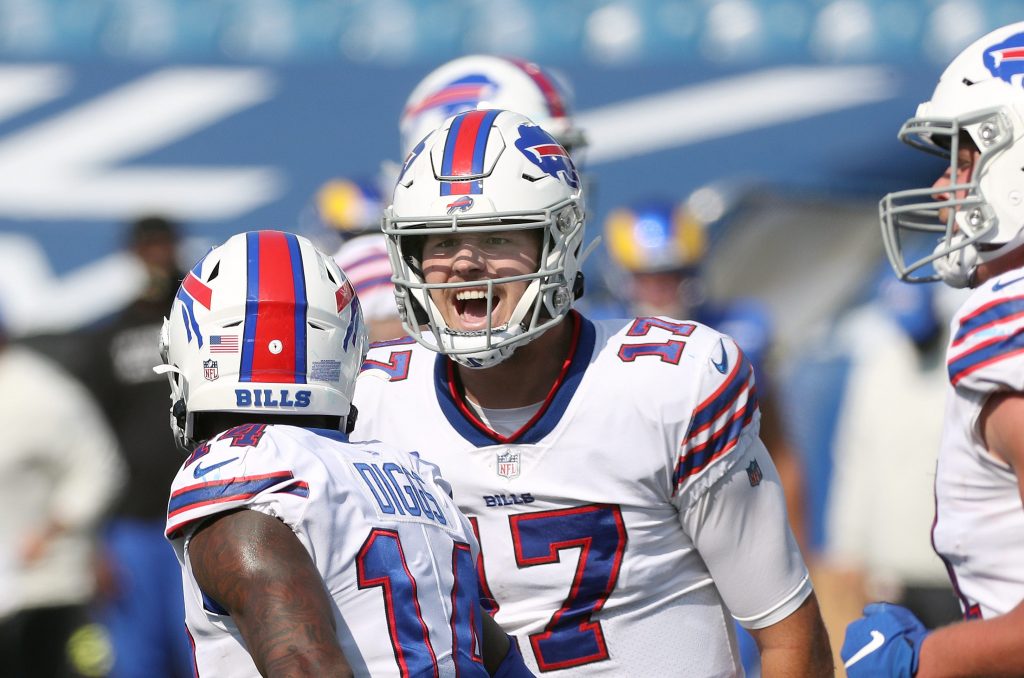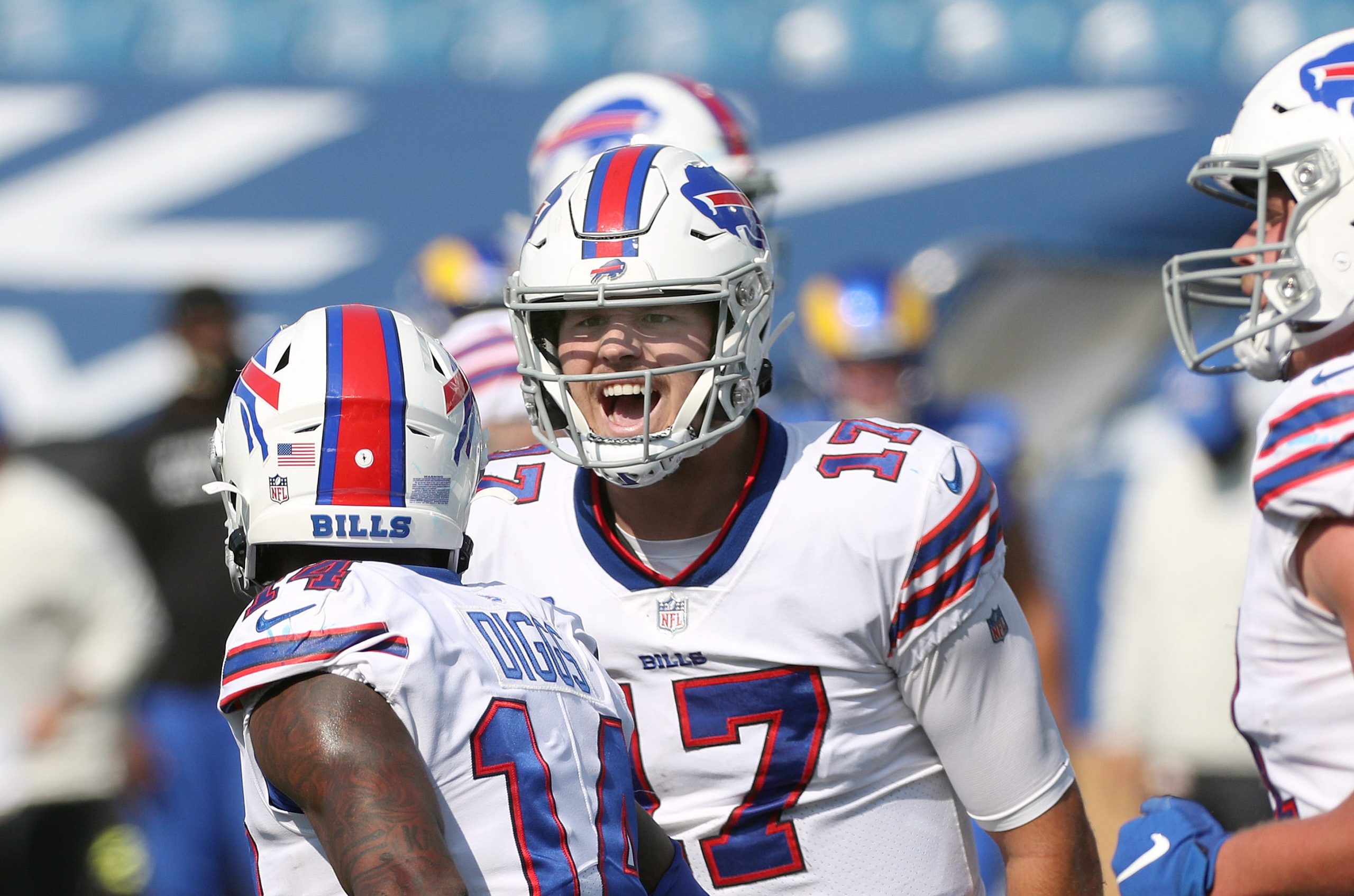 New England Patriots (+4000) – Tom Brady ain't walkin' through that door. That's not to say the Patriots are ruing Brady's departure since he is around 500 years old, but the post-Brady era certainly isn't off to a great start. Cam Newton once had this team 2-1 with a loss only to Seattle on the last play of the game, but it is now 2-3 and coming off a loss to Denver.
Cleveland Browns (+4000) – For a moment it looked like the Browns were bringing "Draft Day" to life; it is now apparent that this franchise can be good only in a Hollywood world. In real life, Cleveland is still 4-2, but losses by a combined 76-13 margin at the hand of AFC North rivals Baltimore and Pittsburgh prove that serious contention is a land far, far away.
Pickswise is the home of free NFL predictions. Check out the latest NFL props and NFL parlays as well as expert underdog predictions and computer picks.