This Week's Hottest Trends: 5 best trends for betting NFL Week 4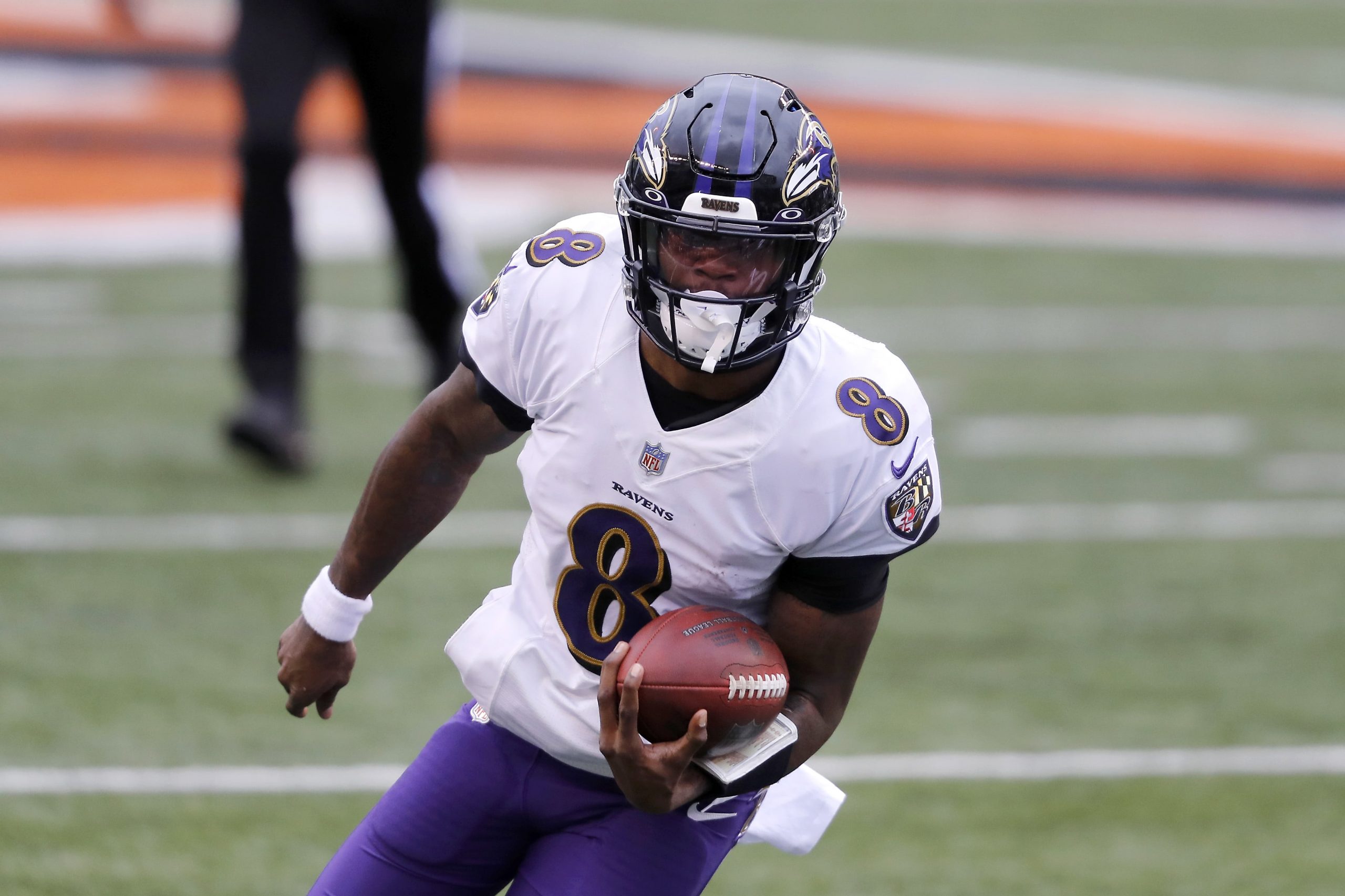 The first few weeks of the NFL season have been thrilling, and Week 4 has just as much potential. We'll of course have free picks on the side and total for every game, which you can view in our NFL picks tab. But right now we're talking trends.
Trends can be very important and tell you a lot, or they can be completely insignificant. It's all about parsing what actually matters, and which ones might reveal something not already being factored into the point spread. Here are our top five trends to help you make your Week 4 NFL wagers:
Short 'dogs are barking
Underdogs have been having a pretty good season so far. For the second consecutive week, underdogs went 9-7 ATS. In Week 1 they were 12-4, making underdogs 30-18 ATS through three weeks. 31-18 ATS after the Jaguars' cover on Thursday Night Football. But more specifically, narrow 'dogs have really been getting to the window. Underdogs of three points or fewer are 11-5 against the spread and 11-5 straight up this season.
Six teams fit that bill for Week 4. They are the Ravens, Falcons, Vikings, Lions, Seahawks, and Colts. We're going with four of those teams. Baltimore, Atlanta, Minnesota, and Detroit, but we're fading the Seahawks and Colts. In other words, we hope that trend continues this week.
Home-field advantage seems minimal
At first it was possible it was just a small sample size. But with each passing week, it seems more and more clear that home-field advantage isn't what it used to be. Road teams again went 8-8 straight up in Week 3. The 2020 season was the first in modern NFL history where road teams went above .500. The return of fans was supposed to end all that, but it hasn't.
Road underdogs are now 20-10 on the year, a cash rate north of 66 percent. It's possible oddsmakers will overcompensate eventually. There may come a time in the near future where we begin under-accounting for home-field advantage. But right now it appears it really isn't worth the close to three points to the spread that it used to be.
Now let's look at some team-specific trends…
The Ravens are 16-7-2 ATS in their last 25 on the road
The Ravens have done very well on the highway in the Lamar Jackson era. That's notable because they'll be going into Denver on Sunday, one of the toughest environments in the NFL. They're also dealing with a hellacious travel schedule, so if I was inclined to bet Baltimore I would at least feel a sense of relief knowing they've done well in these circumstances in the recent past.
Jackson has been a covering machine when playing in front of opposing fans since becoming a pro. They're of course coming off a game where they failed to cover a large spread against the Lions. The Broncos have gotten off to a 3-0 start, but the three teams they've beaten are a combined 0-9. We're siding with this trend and taking John Harbaugh's squad to pick up yet another road cover.
The under is 14-4-1 in Giants' last 19
The Giants have been playing in a lot of low scoring games under head coach Joe Judge. A lot. The under has been cashing at an overwhelming clip in New York's games lately, even with a bunch of low totals. I was on the under in last week's Falcons/Giants game, and it didn't even come close to going over. I didn't have to sweat much in that 17-14 punt-fest. Judge is a conservative coach, and now this week we're seeing a very low total for Giants/Saints.
The Saints have also been leaning on their defense this season, as Jameis Winston has yet to go over 148 yards in a game. New York also could be without top receivers Darius Slayton and Sterling Shepard for this one. When you combine this trend with all those other factors, we've got no choice but to back the under here as well.
Sean McVay is 8-0 ATS against the Cardinals
I'll be very interested to see if this trend holds. Is this finally the time the Cardinals get the best of Sean McVay? Since taking over as head coach of the Rams, McVay has gone a perfect 8-0 against the spread against the Cardinals. 8-0 straight up as well. His dominance of Arizona has become a heavily publicized talking point, so I can't wait to see if Kliff Kingsbury's team comes out with an extra chip on their shoulder because of it.
The Rams sure looked good last week, beating the defending Super Bowl champion Buccaneers with relative ease. A lot of people have made a case for the Cardinals this week, arguing that the Rams are a bit overrated and problems with their defense remain. Arizona's defense struggled the one time they were tested against Kirk Cousins, so we're backing McVay to stay perfect against his division rival.