Thursday Night Football reaction: Dolphins pull stunner, AFC gets weirder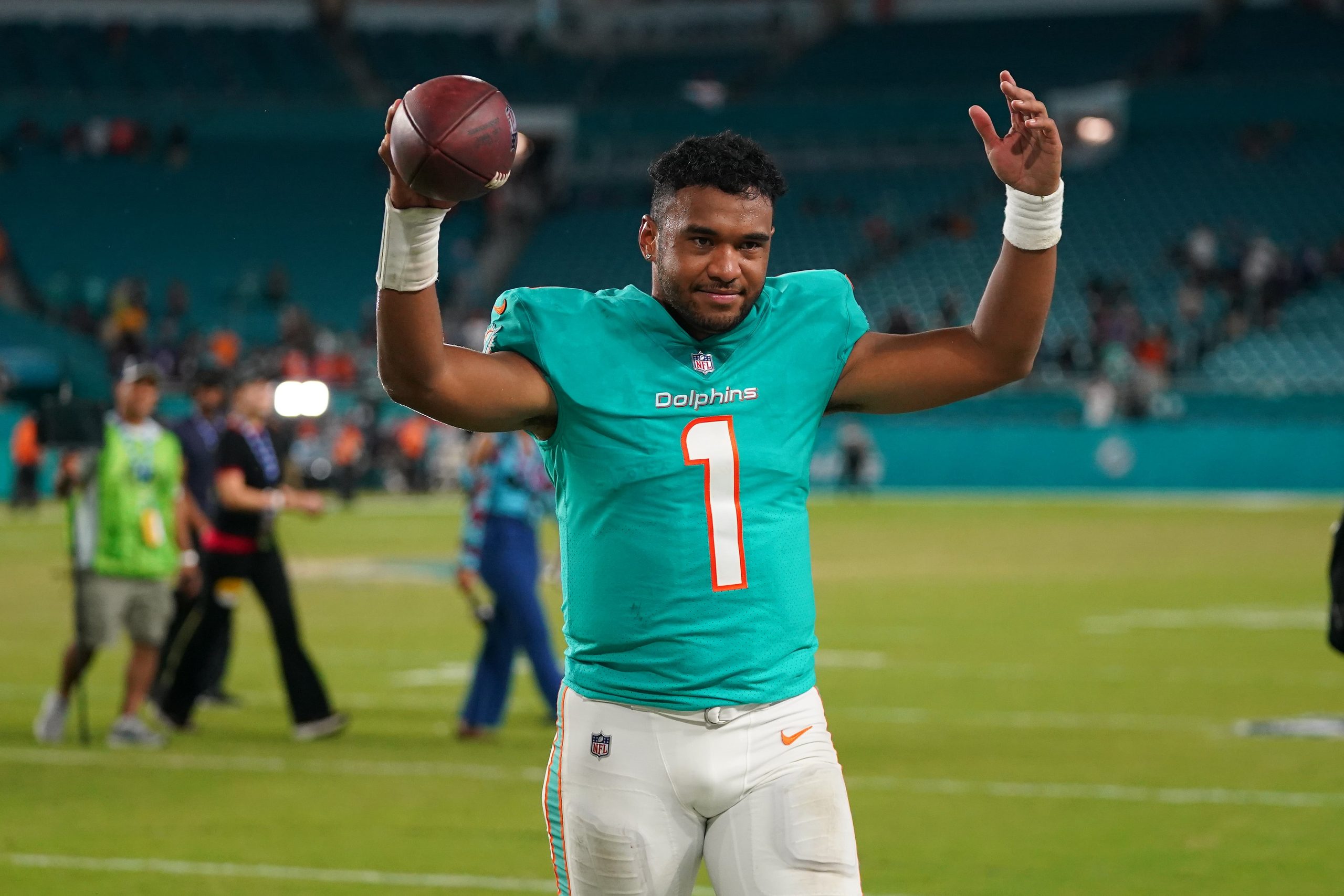 Just when you thought the AFC picture couldn't get any more muddled…
Week 10 started off with a doozy as the Miami Dolphins hosted the Baltimore Ravens for Thursday Night Football. Baltimore was a big favorite, and just about everybody expected it to win. Instead, the Dolphins emerged with the upset victory, winning 22-10.
It was an embarrassing effort for the Ravens' offense and sets them back significantly as they get ready for their playoff push. The Dolphins still aren't headed to the postseason, but it was a huge boost for head coach Brian Flores.
Let's break down what we just saw.
Ravens have major issues, AFC is wide open
Some people surely had Dolphins money line tickets. But I don't think anybody foresaw the Ravens getting dominated like that and Lamar Jackson having such a bad night. Baltimore got absolutely nothing going and they were lucky to finish with even 10 points. Jackson was inefficient as a passer to go along with a modest 39 yards on the ground.
I would be pretty alarmed if I was a Ravens fan. They got absolutely demolished by the Bengals a few weeks ago — a Bengals team that is now in free-fall mode. Then they came out of the bye and were lucky to squeak by the Vikings in overtime. They trailed by double-digits to Minnesota in the second half.
When you look at their schedule, they could easily be a lot worse than 6-3. In addition to beating the Vikings in overtime, the Ravens also beat the Colts in overtime after a miraculous comeback. They beat the Chiefs by a single point. It took a 66-yard walk-off field goal just to get by the lowly Lions.
That's not something that's sustainable. The loss to the Dolphins exposed issues that were already simmering beneath the surface. The Ravens look vulnerable, and that might be putting it kindly. With the Bills rapidly crumbling at a rapid pace, it means the AFC is more wide open than ever. The Chiefs' offense is regressing on a weekly basis. It seems nobody wants to claim the mantle of top team in the conference. It's going to be a very interesting home stretch…
BALL GAME 🏈

Dolphins (+330 ML) shock the Ravens on Thursday Night Football.pic.twitter.com/bwM0rg9W7P

— Pickswise (@Pickswise) November 12, 2021
Tip your cap to the Dolphins
Give some credit to the Dolphins. The defense has quietly been playing very well for a few weeks now. Last week they dominated the Texans, forcing Tyrod Taylor into 3 interceptions and one of his worst games as a pro. The week before that, they completely stifled Josh Allen.
You also have to feel a little happy for Tua Tagovailoa. He has dealt with plenty of slander (including from myself), and got to have a nice moment in front of a primetime audience. Coming off the bench since he was dealing with an injury of his own, Tagovailoa replaced an injured Jacoby Brissett and got the win.
Tagovailoa completed 8 of 13 passes for 158 yards, hitting a huge chunk gain to ice the game late in the fourth quarter. This has been a lost season for the Dolphins and things were starting to spiral out of control when they fell to 1-7.
They have now rebounded with back-to-back wins. It might not mean much in the standings, but this late-season surge could help Flores save his job and stave off questions about a major overhaul. It remains to be seen whether or not Tagovailoa will be the team's starter after this season, but for at least one night Dolphins fans can rejoice.
Pickswise is the home of free NFL Picks and NFL Odds. Check out the latest NFL Prop Bets and NFL Parlays as well as expert NFL Underdog Picks and NFL Computer Picks.