View From the Front Office Week 14: Mac Jones and Justin Fields - the ones that got away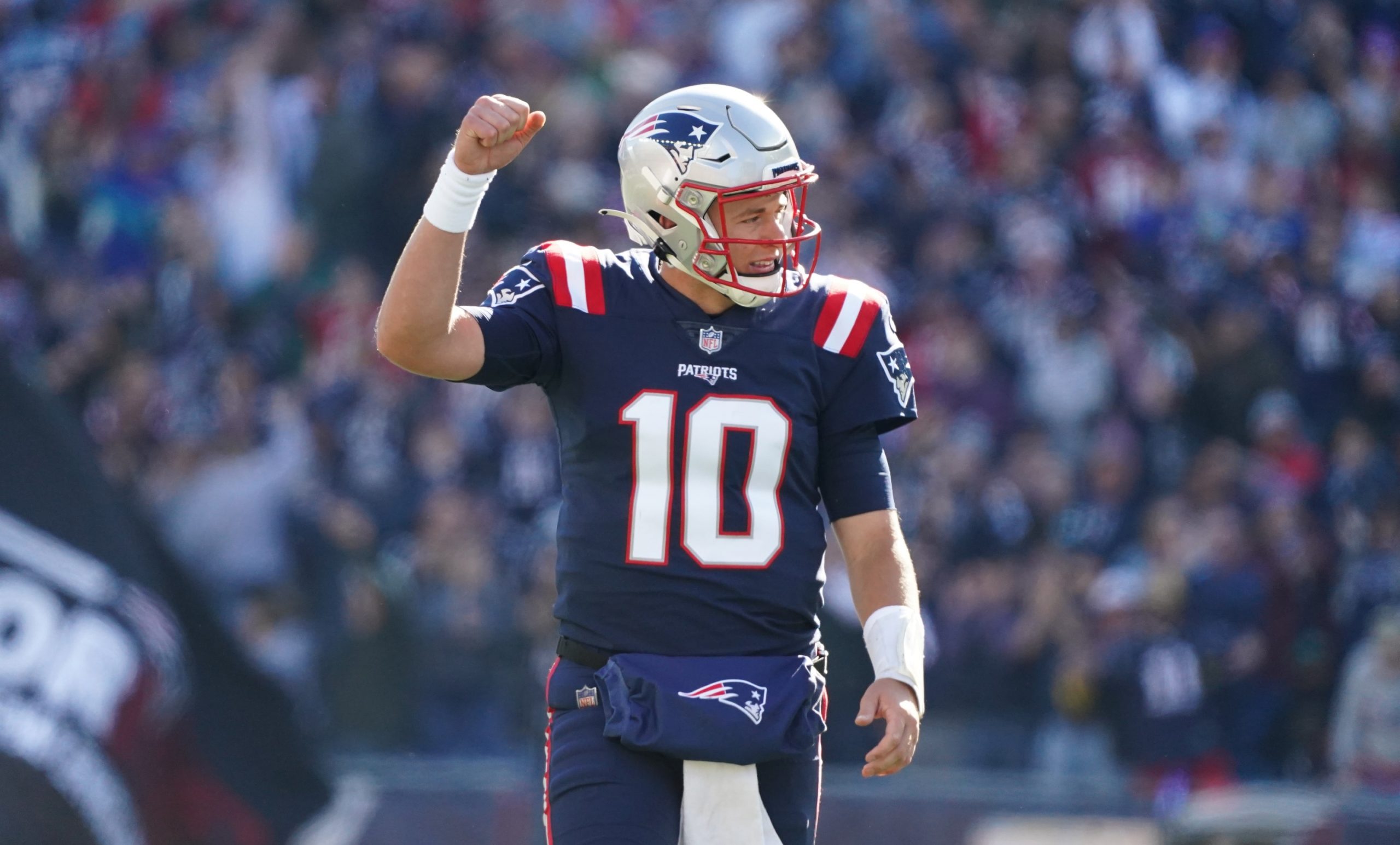 "I told you so."
Second-guessing draft picks once they are playing the NFL is both easy and common. It is a good way for GMs to self-scout and learn from mistakes and validate correct evaluations of the players. The position that matters most is QB. The jury is still out on all five of the 2021 first-round QBs, but for the GMs that passed on Justin Fields and Mac Jones, they better make sure they have a plan in place to explain to the owner.
In 2017 as the Director of Personnel for Buffalo, we decided to pass on Patrick Mahomes and Deshaun Watson as an organization. The answer to our owner was we were acquiring a 2018 first-round pick from Kansas City and we knew that the 2018 QB class was talented. Right or wrong, we had a plan.
The Bills were able to use that extra pick to acquire Josh Allen in the '18 draft.
What happens when you do not have a plan? You end up reaching or forcing the pick the following year. I was not working for the Bills during the 2013 draft but that is when they hired Doug Marrone as their new head coach. They decided they were going to draft a QB in the first round even if that player did not have first-round grade by the evaluators. Buffalo selected EJ Manuel in the first round. I was the southeast area scout for Saints during that draft and graded Manuel to have third or fourth-round value. Most of the league did not view Manuel as a first-round pick, yet Buffalo had decided to force the position rather than select the best value.
Five teams could have justified drafting Fields or Jones based how the 2021 draft was selected. Atlanta, Detroit, Carolina, Denver, and Philadelphia all will have to answer to their owners and show what the plan is since they did not see Fields or Jones as the franchise starting QB. It is critical for the GMs of those teams to make a splash QB transaction whether it is in the draft or free agency to prove to their ownership that some kind of sensible plan was in place.
Coach in the Sauna: Rhule feeling the heat
When you see a head coach fire a coordinator mid-season, that is a sure sign that he is deflecting blame on himself and playing his "scapegoat" card. Carolina Panthers head coach Matt Rhule fired offensive coordinator Joe Brady during the bye week, which makes Rhule an easy entry into the sauna.
The Panthers have not been consistent on offense all season. Christian McCaffrey being injured obviously does not help, but it is the decision-making of Rhule that is what is confusing to me. Signing Cam Newton was a desperate and uninspiring transaction. Newton has never been the same QB since his 2018 shoulder injury. To ask him to learn the offense in one week and be the starter over PJ Walker, who has been with the team for two years, is sending the wrong message to the players. Let Walker fail as a starter first before hoping it is 2015 and Newton is still an MVP candidate.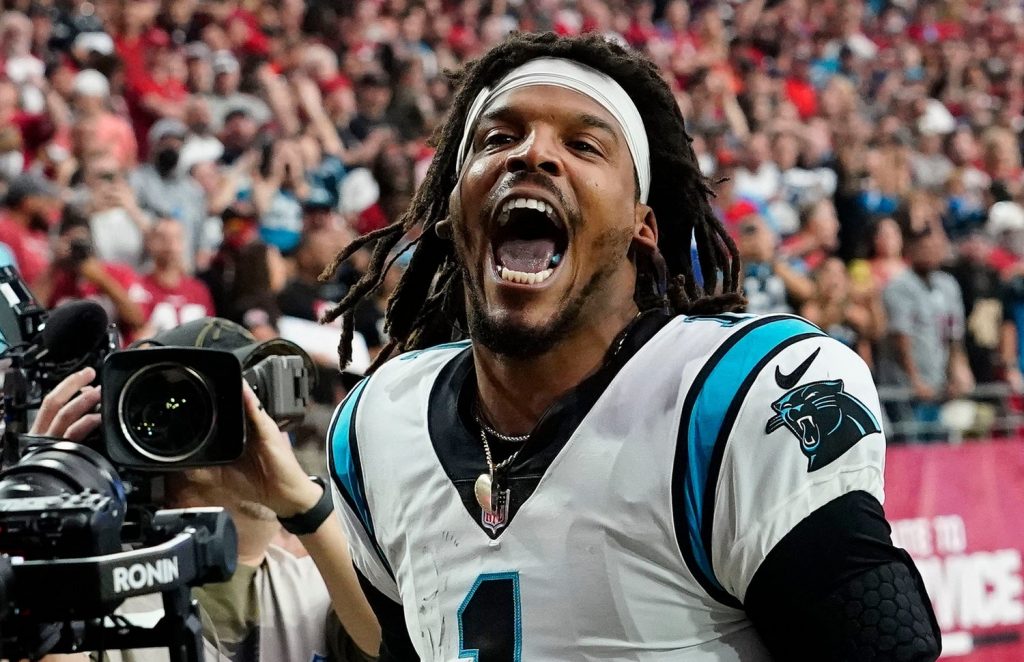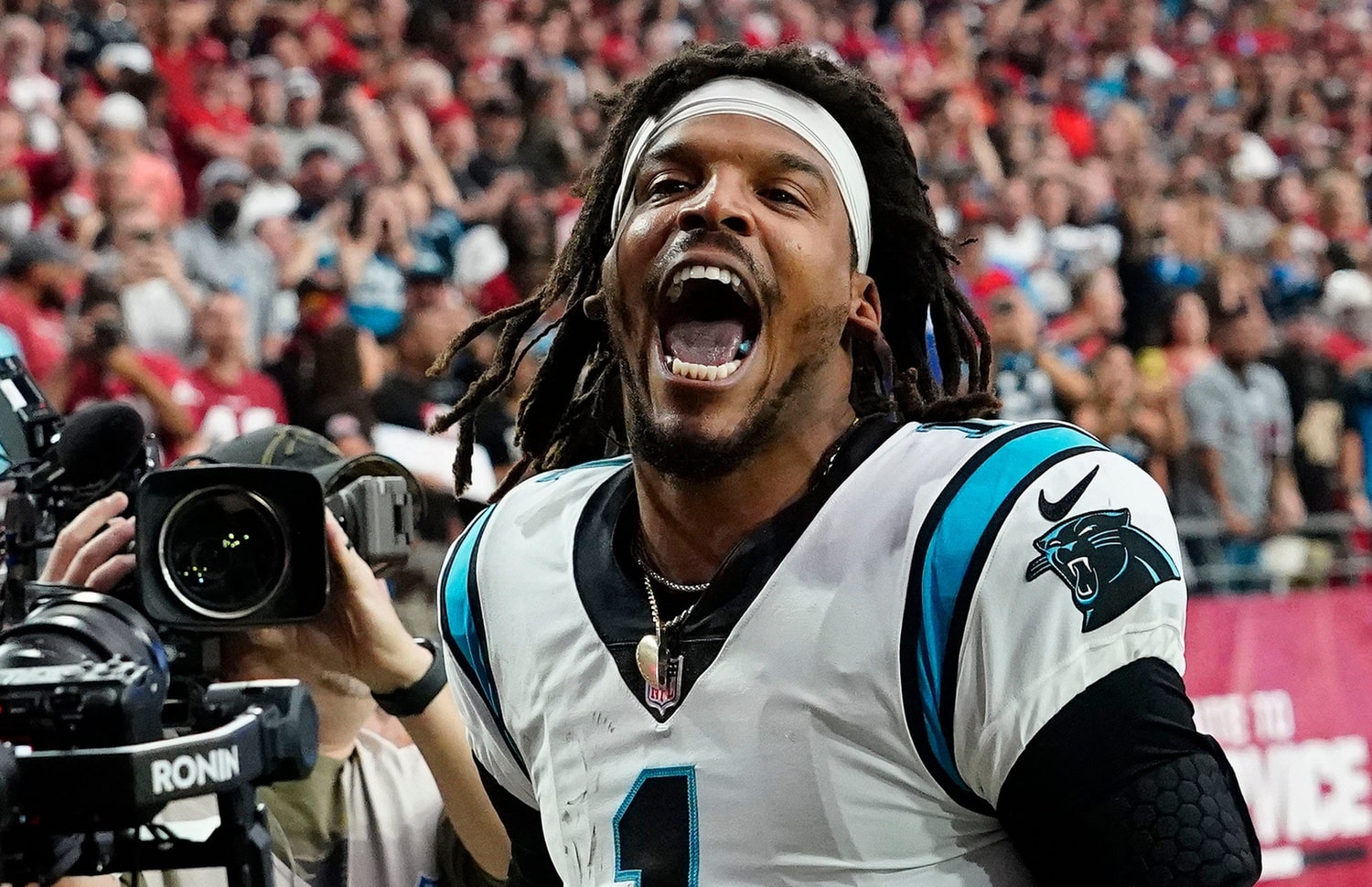 Rhule thought he could improve Sam Darnold, but that experiment has failed. Darnold and the entire offense looked lost when McCaffrey was injured in Week 3. The Panthers rank 24th in QB sack percentage, 31st in yards per play, and  28th in third-down conversion percentage. That's not close to being good enough — and especially disappointing when the defense is playing at a playoff level.
The leadership of a head coach is tested when key players are injured. Rhule was known for his offensive creativity at the college level, but that has not transferred to the NFL. Questionable personnel moves and lack of production are now solely on the shoulders of Rhule with nobody else to blame. He can only hide in the sauna for so long before he is out as the Panthers head coach.
Top five QBs from Week 13
Tom Brady (TB) – Take away the strange pick-six before the half and Brady was almost flawless. He made every type of throw in his 51 attempts and clearly enjoys have Gronk back healthy.
Justin Herbert (LAC) – Fun to see him throw the ball down field and let his playmakers make plays. The arm strength was on display as well his accuracy.
Kyler Murray (ARZ) – Was extremely efficient coming back from injury. His athleticism in the open field makes him a headache for every defense.
Gardner Minshew (PHI) – It did not look like this was his first start for the Eagles. He spread the ball around and was very accurate keeping the Eagles playoffs alive.
Carson Wentz (IND) – He is so good with his ball-handling in the play-action game. His timing and accuracy were consistent all game long.
Bottom five QBs from Week 13
Andy Dalton (CHI) – Too many turnovers and careless throws. When is Fields going to be healthy?
Mike Glennon (NYG) – He brings very little playmaking ability to the position. Not accurate enough for a pocket passer.
Matt Ryan (ATL) – Not showing the same accuracy on third downs that he did early in the season. He is making receivers work on simple throws.
Trevor Lawrence (JAX) – The accuracy is not good enough. He continues to force throws in coverage.
Teddy Bridgewater (DEN) – His limitations show up with lack of arm strength and questionable decision-making in critical situations.
Jim Monos' NFL Week 14 picks
Kansas City Chiefs -9 over Las Vegas Raiders
The NFL season is so long that the Chiefs defense is now playing well and the offense has become inconsistent. This a good week for Kansas City's offense to get right against a Vegas defense that ranks 20th in third-down conversion percentage and 23rd in points per play. If the Chiefs playmakers stop dropping the ball like they did last week against Denver, this offense is ready to explode. Mahomes rolls to another divisional win and cover.
Cleveland Browns -2.5 over Baltimore Ravens
I'm still now sure how the Browns did not beat Baltimore two weeks ago after they intercepted Lamar Jackson four times. It's time for payback, as Cleveland is coming off a bye and ready to make a run for a spot in the playoffs. The Ravens rank 30th on defense in passing yards per attempt and the Browns are 11th on offense in yards per attempt. The AFC North is up for grabs and Cleveland can get right back in the playoff picture with this win.
Read our picks and predictions for every NFL Week 14 matchup!
Pickswise is the home of free NFL Picks and NFL Odds. Check out the latest NFL Prop Bets and NFL Parlays as well as expert NFL Underdog Picks and NFL Computer Picks.