View From the Front Office Week 15: Jones' intangibles put him atop the rookie class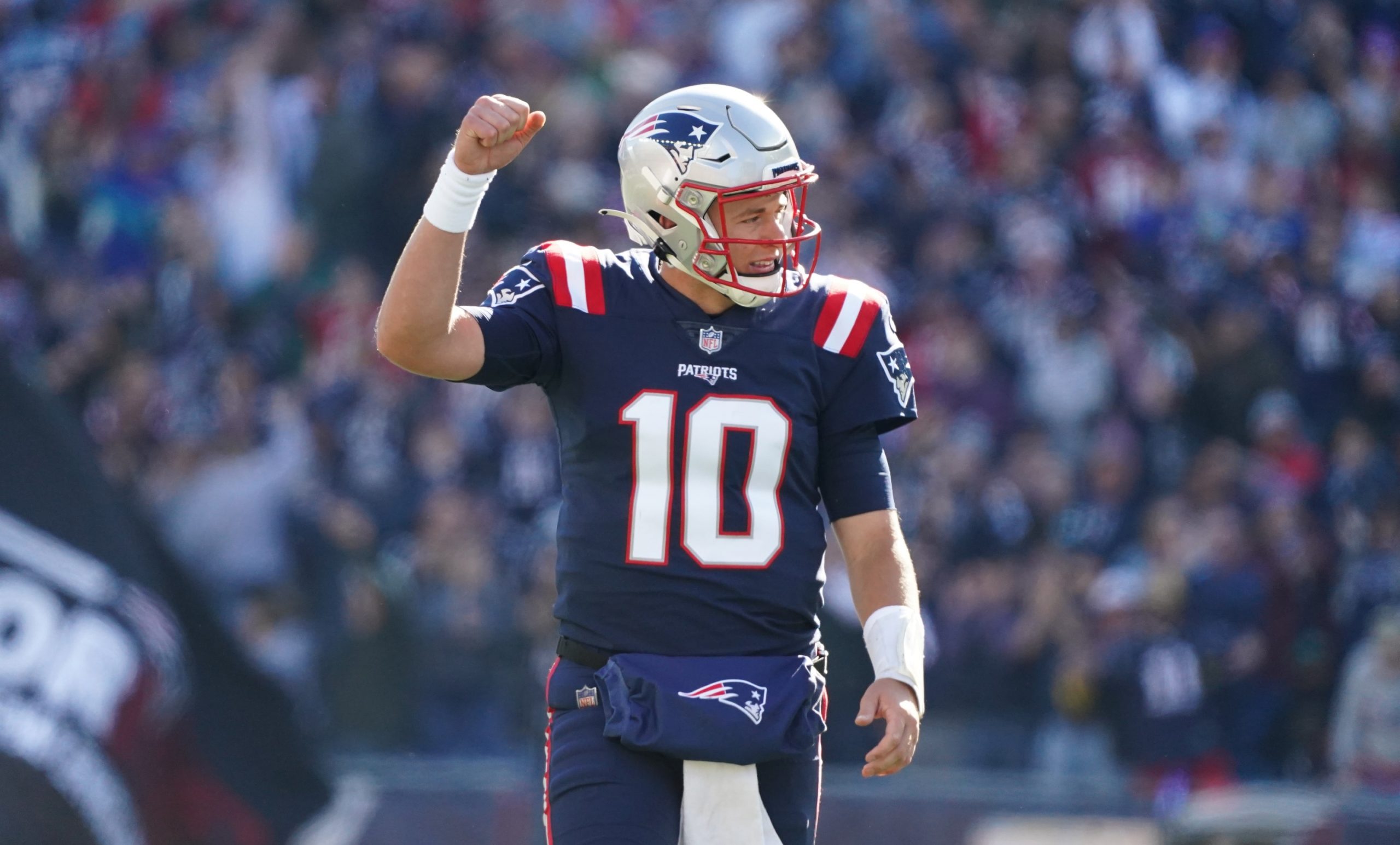 Stacking the rookie QBs
After watching every throw of every QB for 14 weeks, I am ready to officially rank the much talked about rookie QB class of '21.
Mac Jones (NE) – Has been the most consistent rookie all year long. Every team should try and copy what the Patriots have done to develop and have success with a rookie QB. They rank 7th in third-down conversion percentage and 6th in yards per pass attempt, which is a clear sign Jones can keep drives alive and can threaten the defense down the field. He never blows me away with his physical ability, but he is proof that the mental part of the game is every bit as important when playing QB.
Justin Fields (CHI) – The biggest takeaway when watching Fields is that he needs to keep playing. In and out of the lineup due to injury is tough especially for a rookie. He needs reps. He makes more special types of plays than any of the other rookies, but also has his share of rookie mistakes. Fields needs to be careful of staring down his first targets. His release is a little loose, but he makes up for it with his velocity. I've been most impressed with deep-ball accuracy. His combination of athleticism and throwing on the run is a constant headache to defend.
Davis Mills (HOU) – His style of play reminds me of Jones. He is not going to beat you outside of the pocket but has shown the ability to process quickly and has a very good arm. He is playing on a bad team and has played against some of the top defenses especially early in the season. It's good to see Houston play him over Tyrod Taylor at this point to let Mills continue to develop. Acquiring him in the third round is a nice selection by the Texans.
Zach Wilson (NYJ) – It has been a long year for Wilson. The arm strength and athleticism are obvious, but the game is too fast for him. This is something he can improve on with a good offseason. He is like a fastball pitcher in baseball that is either going to strike you out or walk you. His clock in the pocket needs to speed up and he will also learn he is not able to outrun defenders around the edge. If he can improve his pocket awareness, he certainly shows the physical skill set to be a good QB.
Trevor Lawrence (JAX) – Not much as gone right for the No. 1 overall pick from the '21 draft. Urban Meyer has not done the rookie any favors by asking him to do too much when he is clearly not comfortable running this style of offense. He is not showing growth and making poor decisions every week. His accuracy has been a concern for me. He misses too many open targets while also making his receivers work on simple throws that do not allow them to make plays after the catch. You can see the talent, but he has a long way to go to become the quarterback to carry the franchise which are the expectations of any QB drafted in the first round let along the overall first pick.
QB in the Sauna
The Cleveland Browns picked up the 5th-year option on QB Baker Mayfield, which guarantees him $18.8 million for the 2022 season but nothing beyond that at this point. Mayfield's camp is going to be looking for a Josh Allen type of a contract, while the Browns are going to be looking for a more team friendly type of deal in which he can remain the starter but not at the cost of what Allen has earned.
The Browns currently rank 25th in pass yards per game and 19th in points per play. Those numbers do not say franchise QB. That favors the Browns front office in negotiations. The Josh Allen led Bills rank 8th in both of those categories as a comparison and Mayfield is not near the runner that Allen is.
When I compare Mayfield to other NFL starters, he is more in the Teddy Bridgewater type comparison. A good QB that has limitations. Mayfield is too inconsistent with his accuracy and decision making. The word inconsistent is the scariest word you can have on you as a QB when a team is trying to decide what your next contract is going to be valued at.
Sometimes you hold all the power, like Drew Brees did when I worked for Saints. Brees had no interest in striking a team friendly deal nor should he. The players deserve everything they can get. Brees' agent went as far as to say Brees was the reason the city of New Orleans bounced back from Hurricane Katrina in 2005; they were looking for financial compensation for that, as well. That is how far agents will go when they have the power.
For Mayfield, he does not have that type of bargaining power. He needs to have self-awareness and understand that if the Browns offer what is a fair deal, he needs to jump on it. Cleveland can run the ball and play defense, which is a recipe for a long career for a starting QB even if he never enters the Allen and Patrick Mahomes category in terms of talent. Take the fair deal so you do not remain in the sauna sweating each week hoping for a major contract offer.
Top five QBs from Week 14
Matt Stafford (LAR) – That was the good Matt Stafford on Monday night. He looked healthy and comfortable. That is the Stafford the Rams went all in for and what they expect to see in the playoffs.
Tom Brady (TB) – The ball placement and touch in the first half was marvelous to watch. If you are not able to pressure him, the ball will be completed.
Patrick Mahomes (KC) – His receivers did not drop the ball and the offense was clicking again. Mahomes was himself, throwing deep and improvising when needed.
Russell Wilson (SEA) – He fights every week no matter what their record is. The Texans hung around, but Wilson kept answering each time as the Seattle pulled away in the second half.
Aaron Rodgers (GB) – I guess I could just copy and paste comments about Rodgers. He never seems stressed and and has a release that is unmatched.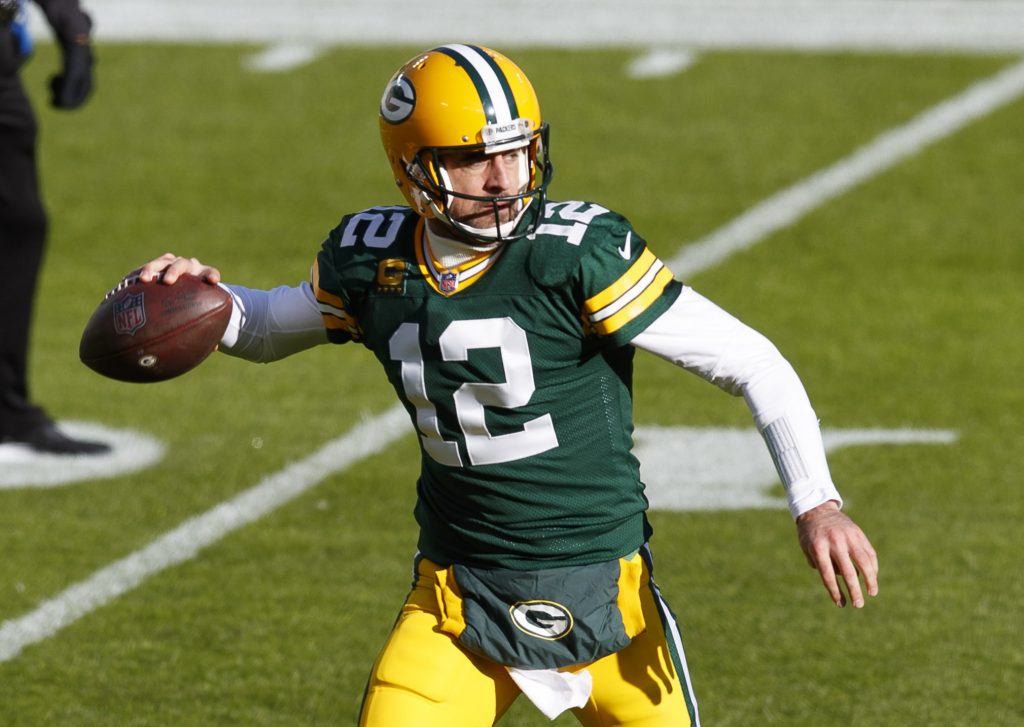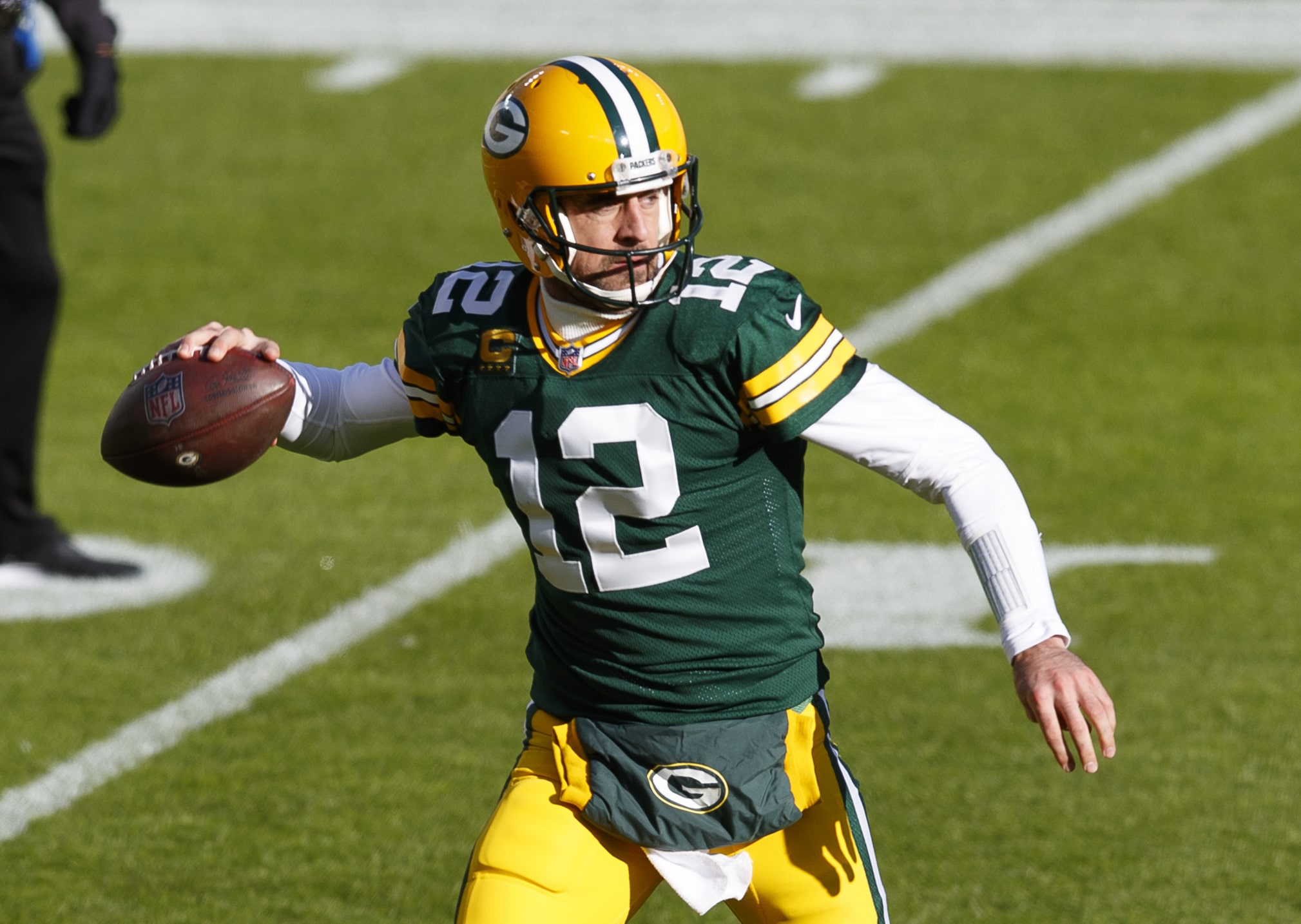 Bottom five QBs from Week 14
Taylor Heinicke (WFT) – Dallas's pressure was relentless on Heinicke. The turnovers hurt and did not have the arm strength needed when the pocket was collapsing.
Trevor Lawrence (JAX) – Zero points and four interceptions says everything. It is not all Urban Meyer's fault and Lawrence is not showing improvement.
Zach Wilson (NYJ) – The erratic throws and decision making are too consistent for Wilson and the Jets.
Mike Glennon (NYG) – He makes Giants fans crave Daniel Jones. It is a rough situation for the Giants offense all around.
Dak Prescott (DAL) – It's strange to see him here after a blowout win, but the Cowboys defense was the reason for the win against Washington. He will need to be more accurate come playoff time.
Jim Monos' Week 15 picks
Indianapolis Colts -2 over New England Patriots
As good as the Patriots have played defensively, they are ranked 19th in rushing yards per game allowed — which is not a recipe for success against the Colts' 2nd-ranked rushing offense. Carson Wentz seems more comfortable each week in his first season and is getting hot at the right time. Indianapolis will dictate to the Patriots and make them play from behind.
New Orleans Saints +11 over Tampa Bay Bucs
The Saints are a new offense with Alvin Kamara back from injury. Allen ran all over the Bucs defense last Sunday and Taysom Hill will have his success in a division rivalry. New Orleans is still fighting for the playoffs and needs every game, so expect Sean Payton to be creative and do whatever it can to keep Tampa guessing on defense.
Pickswise is the home of free NFL Picks and NFL Odds. Check out the latest NFL Prop Bets and NFL Parlays as well as expert NFL Underdog Picks and NFL Computer Picks.