What Jon Gruden's resignation as Las Vegas head coach means for the Raiders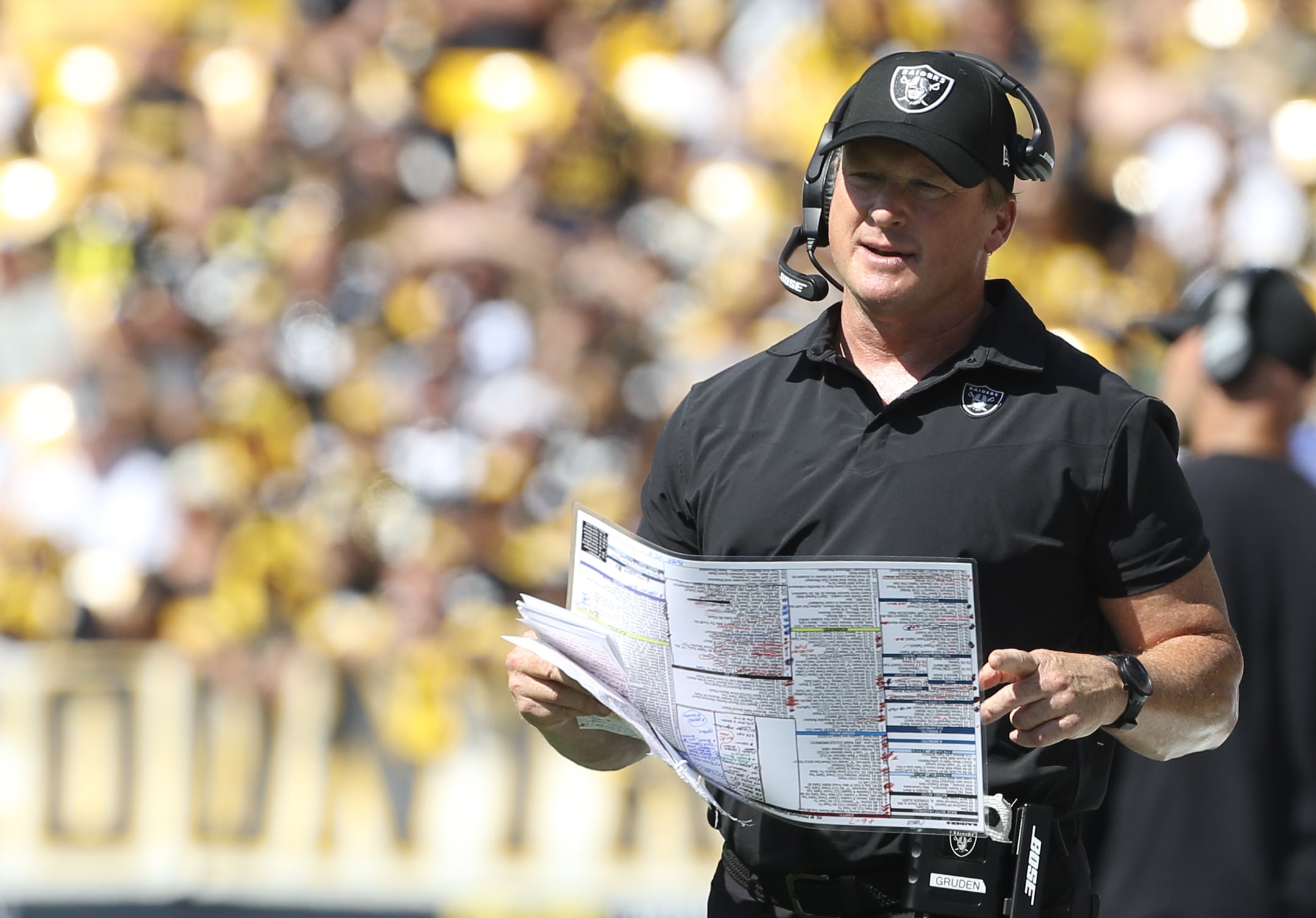 Jon Gruden became the first NFL head coach to leave his position this season late on Monday night when he resigned from the Las Vegas Raiders in the wake of the unacceptable comments he made in e-mails.
The 58-year-old coach, who won the Super Bowl XXXVII with the Tampa Bay Buccaneers, was given a mammoth 10-year contract by the Raiders in January 2018 to be the leader of one of the league's most esteemed franchises. He had a 22-31 record in his second stint with the Raiders and is 117-112 in the regular season over his career.
After initial leaks revealed e-mails in which Gruden made racist remarks, further reports detailing the use of misogynistic and homophobic language and disparaging comments about public officials emerged. Gruden had apologized following the first reports, but he made this statement on Monday:
"I have resigned as head coach of the Las Vegas Raiders. I love the Raiders and do not want to be a distraction. Thank you to all the players, coaches, staff, and fans of Raider Nation. I'm sorry, I never meant to hurt anyone."
Raiders owner Mark Davis issued a statement that read: "I have accepted Jon Gruden's resignation as head coach of the Las Vegas Raiders."
— Las Vegas Raiders (@Raiders) October 12, 2021
Unsettled Raiders +1300 to win AFC West
The Raiders had been 100/1 to win the Super Bowl at the start this year but made a great 3-0 start with wins over Baltimore, Pittsburgh, and Miami. They have lost their last two games, though, against the Chargers and Chicago.
The team announced that special teams coordinator Rich Bisaccia will step in as interim head coach until a permanent appointment is made.
Las Vegas' odds in the nearby casinos are no worse than they were at the start of the season. FanDuel Sportsbook has the Raiders at +7500, while DraftKings Sportsbook offers +10000. The Raiders are +1300 for the AFC West with FanDuel and +1100 with DraftKings.
Two weeks before bye to make head-coach decisions
The Raiders have a trip to Denver this week and a home game against Philadelphia next week before their bye in Week 8, which offers a welcome chance to take stock and might even be the best time for them to bring in a replacement, unless they decide to drift until the end of the year and see who becomes available in the offseason.
The Raiders have shown a bit of spark at times this year, but they were well off the pace in the loss to Chicago and questions had long been asked of whether Gruden and GM Mike Mayock were leading them in the right direction after some extremely questionable decisions in recent drafts.
A more progressive, young coach — if paired with a similarly smart-thinking GM — would have a few useful building blocks to work with in Vegas and a major makeover might not take as long as it would at some franchises, but big decisions over QB Derek Carr's future need to be taken soon and the prospect of Davis opting to blow it all up and start again with a fresh staff seems very real.
The Raiders opened as +2.5 underdogs for their visit to Denver on Sunday, but the line has already moved a point to Broncos -3.5.
Check out our reaction to Monday Night Football, where Lamar Jackson gets plenty of praise
Pickswise is the home of free NFL Picks and NFL Odds. Check out the latest NFL Prop Bets and NFL Parlays as well as expert NFL Underdog Picks and NFL Computer Picks.