Free Parlay Picks
Get free parlay picks for the NFL, NBA, NHL, MLB and NCAA. Our experts will give out their best parlay bets to help you win big each and every day.
NFL Parlays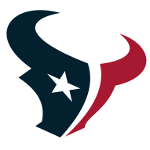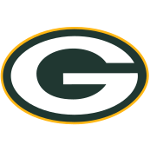 GB Packers Win, Money Line
GB Packers @ HOU Texans
Pick Reasoning
NFL Week 7 Mega Parlay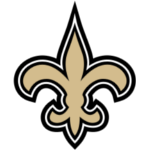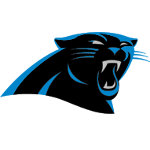 CAR Panthers Win +7.5, Point Spread
CAR Panthers @ NO Saints
Pick Reasoning
NFC South action takes place when the New Orleans Saints host the Carolina Panthers. Carolina has arguably been the best feel-good story in the NFL this season, as it has defied all expectations to enter at 3-3. The Saints are 3-2, but they've been a bit of a disappointment considering even in a couple of their wins they've looked pretty bad. Drew Brees isn't playing at the level we're accustomed to and I don't think he's going to have an easy time against this Panthers defense. Carolina has quietly been playing extremely well on that side of the ball, as it ranks first in the league with only 6.1 yards per pass attempt. The unit is also getting some reinforcements this week. Eli Apple appears to be returning from the hamstring injury that has sidelined him for virtually the entire season, and the secondary has completely shut down Nick Foles, Matt Ryan, and Kyler Murray the last three weeks. New Orleans receiver Michael Thomas is now dealing with a hamstring issue in addition to his ankle injury, and there's no way he's 100 percent after all of the time off. This spread shouldn't be over a touchdown.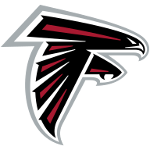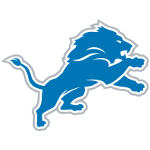 DET Lions Win +2.5, Point Spread
DET Lions @ ATL Falcons
Pick Reasoning
Both Detroit and Atlanta returned to winning ways last weekend, and it looks like oddsmakers are overreacting to the Falcons' 40-23 win over the Vikings. Yes, Atlanta looked a lot better in that resounding win, but after weeks of mediocrity and blown leads can this team really be trusted? The Lions recorded their second win of the season with a comfortable 34-16 victory over the Jaguars, and they are finally looking like the team everyone expected them to be. To be fair to Matt Patricia's team, it has always looked better than its 2-3 record. D'Andre Swift dropped a game-winning catch in an opening defeat against Chicago, and the Lions held 14-point leads against both Green Bay and New Orleans. Now with Swift looking hotter in the backfield, the sky could be the limit for this Detroit offense and I expect them to flourish against Atlanta's ailing defense. The Falcons have given up 8.9 yards per pass attempt and allowed 18 passing touchdowns this season–both the highest in the league. When you consider Detroit quarterback Matthew Stafford has the likes of Kenny Golladay, Marvin Jones, and T.J. Hockenson at his disposal, it's hard to see Atlanta putting up much of a fight. Take the Lions and the points with confidence.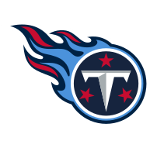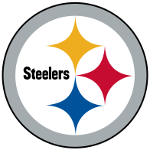 PIT Steelers Win, Money Line
PIT Steelers @ TEN Titans
Pick Reasoning
NFL Week 7 Mega Parlay
DAL Cowboys Win, Money Line
DAL Cowboys @ WAS Football Team
Pick Reasoning
NFL Week 7 Mega Parlay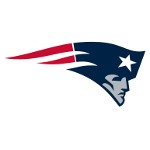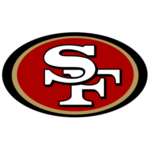 NE Patriots Win, Money Line
SF 49ers @ NE Patriots
Pick Reasoning
NFL Week 7 Mega Parlay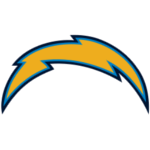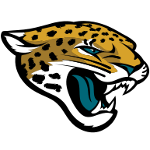 LA Chargers Win, Money Line
JAX Jaguars @ LA Chargers
Pick Reasoning
NFL Week 7 Mega Parlay
NFL Week 7 ATS Underdogs Parlay
College Football Parlays
College Football ATS Underdogs Parlay


Georgia Southern Win +5.5, Point Spread
Georgia Southern @ Coastal Carolina
Pick Reasoning
Coastal Carolina has been a super fun story this season, but you have to wonder when the clock might strike midnight on the Chanticleers. At home against Georgia Southern does not look like a spot in which they are likely to lose, though. Georgia Southern is a program that has had all sorts of challenges with COVID, but it hasn't stopped the Eagles on the field. They are 3-1 with their lone loss to a strong Louisiana team on the road. The Eagles know who they are and have been able to succeed no matter the depth concerns. They are the fourth-leading rushing team in the nation, averaging 281.0 ypg. They just throttled UMass 41-0, so their stock might be a little inflated for this one. It's not an automatic fade, though, especially not as the underdog.
The Chanticleers undefeated and now has a # next to their name, which always grabs the attention of bettors though so they are likely inflated, too. They are not a dominant team but they beat the Louisiana team that dealt GSU their only loss and they dropped a B12 school, too–even if it was Kansas. I like the balance of this squad with an offense that is scoring 40.0 ppg and a defense yielding just 23.0 ppg. Coastal is just so-so stopping the run, however. These teams went to overtime last season. GSU won rushing for 300 yards, and it won the year before that while rushing for more than 400. The handicap mostly comes down to whether Coastal can stop that lethal rushing attack enough and if so how do the Eagles respond. I think both teams are inflated at the moment and am leaning to the visitors here. Odds are the home team gets bet up a little more and I see this one coming down to the final possession. Take Georgia Southern.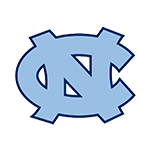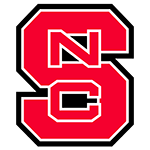 NC State Win +15.0, Point Spread
NC State @ North Carolina
Pick Reasoning
Giving 15 points is a lot for a team that appears to have been exposed as a fraud last weekend. The North Carolina Tar Heels were 3-0 and ranked No. 5 in the nation when they took the field last weekend against perhaps the worst Florida State team ever assembled. As -13.5 road favorites, the Tar Heels found a way to lose 31-28. "I think we've been overrated," North Carolina head coach Mack Brown admitted, before turning his attention to the N.C. State Wolfpack–Saturday's opponent. "I think they've been underrated." N.C. State has been going in the other direction–the right one–since a Sept. 26 loss at Virginia Tech. It has since reeled off victories over Pittsburgh, Virginia, and Duke, improving to 4-1 on the season. Quarterback Devin Leary is out for the season but backup Bailey Hockman has some experience, having started the first two games of the 2020 campaign. But back to UNC; it's not just that the Heels were horrendous against FSU. Their 3-0 record was already unspectacular, barely scraping past Boston College 26-22 while giving up 45 points to Virginia Tech. The Wolfpack are 4-1 ATS in their last five overall. It is also worth noting that the road team is 6-1 ATS in the last seven head-to-head matchups. Take N.C. State and the points.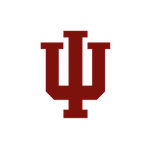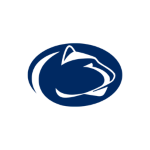 Indiana Win +6.0, Point Spread
Penn State @ Indiana
Pick Reasoning
One of the better games on the Big Ten Saturday card will see the Indiana Hoosiers host the Penn State Nittany Lions. The Hoosiers ended being a solid team last season, going 8-5 after a one-point loss to Tennessee in their bowl game. Penn State finished the season 11-2 after beating Memphis in its bowl game. Despite their record, the Nittany Lions did not have an elite offense. They ranked just 57th in total yards per game but scored an average of 35.8 points per game. Their rushing offense ranked in the top 40 teams, but passing the ball they ranked 76th. Defensively, the Nittany Lions ranked eighth in points allowed per game at 16.0, ranked fifth in rushing defense, allowing 95.0 yards per game, but were vulnerable to the pass. Their pass defense ranked 100th in the country, something the Hoosiers will be looking to take advantage of.
As for Indiana, it had a top 15 passing attack, averaging 302.4 yards per game. This led to the Hoosiers averaging 31.8 points per game. In turn, they had trouble running the ball all last season, averaging just 130.4 yards per game. On defense, Indiana was slight above average–allowing 24.4 points per game. The Hoosiers' passing and rushing defense both rank in the 40s, so they should be able to have some success here. I like this Indiana passing attack and I believe they can create some big plays against the Nittany Lions defense. For that reason, I will be backing the Hoosiers plus the points.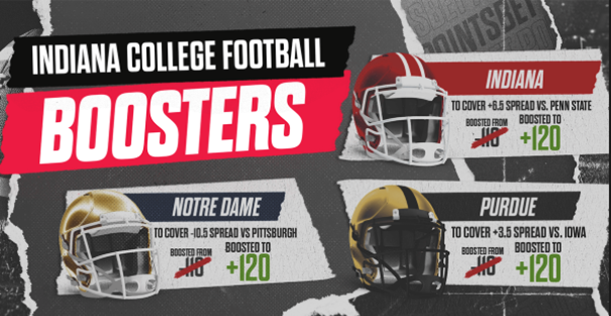 College Football ATS Favorites Parlay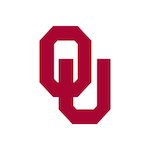 Oklahoma Win -6.5, Point Spread
Oklahoma @ TCU
Pick Reasoning
Death, taxes, avoiding Oklahoma against the spread. That's been an ongoing theme for the better part of the past year; the Sooners are 3-8 against the spread in their last 11 games, and they're 2-7 against the spread in their last nine contests against Big 12 opponents. HOWEVER, we feel pretty good about pivoting away from that trend on Saturday. For starters, Oklahoma has dominated TCU in recent years, and they're 4-1 against the spread in their last five games against their opponent. On the other side, TCU is 4-10 against the spread in their last 14 home games, and they're 2-7 against the spread in their last nine October contests.
It goes beyond those trends, though. Oklahoma has been competitive in each of their four games this season…while TCU has not. Plus, to make matters worse for the Horned Frogs, they're going against a high-powered Oklahoma offense that's now averaging 41.5 points per game this season. The Sooners should be able to win by at least a touchdown, so we're taking Oklahoma against the spread.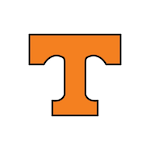 Alabama Win -21.0, Point Spread
Alabama @ Tennessee
Pick Reasoning
Alabama proved it is in the conversation with Clemson for the best team in the country last week when it beat the third-ranked Georgia Bulldogs. The Crimson Tide defense, which had been disappointing for the most part this season, showed up in the second half and completely shut down the Dawgs. Alabama is also averaging 48.5 points per game, good for second-most in the country.  Tennessee, on the other hand, just got smashed by Kentucky 34-7. The Volunteers once again were overhyped by a lot of people and proved they should not even smell the rankings again this season. They average just 23.5 points per game, and their defense is not going to hold up against this elite Alabama offense. This is probably one of the better plays on the entire card. Alabama has run through its schedule, so I will back the Tide here to dismantle the Vols and would so with a ton of confidence.
Miami Florida Win -12.0, Point Spread
Virginia @ Miami Florida
Pick Reasoning
Besides their loss to a juggernaut Clemson squad, Miami has looked the part of a playoff team this season. Removing that one contest, the Hurricanes have outscored opponents by an average score of 40.25 to 19.25. We're expecting more of that on Saturday against a Virginia squad that's currently riding a three-game losing streak. In those three games, the Cavaliers have lost by an average score of 39.66 to 22.33. In other words, it could be more of the same for both squads this weekend.
Best of all, some of the trends suggest that Miami will run away with this one. The Hurricanes are now 4-1 against the spread in their last five games, and they're 4-1 against the spread in their last five home games. Meanwhile, Virginia is only 2-2 against the spread this season, but they're also 1-4 straight-up in their last five games. We're taking the Hurricanes against the spread.
Get Exclusive Free Sports Picks To Your Email!
What is parlay betting?
A parlay bet is a form of sports wagering where a single bet combines together two or more individual wagers up to a total of 12 picks and is dependent on all of those wagers winning together for the bet to cash.
For example let's say you want to bet Patriots -7, Packers -3, Rams -3, and Saints +3 in a parlay all four teams would have to cover the spread for you to win your parlay wager.

However, the good news is that your returns from a $100 wager would be around $1,200 if each leg is the standard odds around -110.

A parlay is a great wager if you're looking to win a big amount of money from a small stake and is among the most popular type of wager placed by sports bettors.
How do you win a Parlay Bet?
To win a parlay wager all individual legs must win. For example, if you have five teams in your parlay bet then all five individual bets must win. Even just one losing selection is enough for the parlay bet to lose, its a higher risk higher reward bet with the odds of each selection multiplying to combine for the total parlay odds.
How to place a Parlay Bet?
If you want to place a parlay online via mobile or computer then it's very simple. All you need to do is select the teams and/or totals and there will be a parlay option in your bet slip.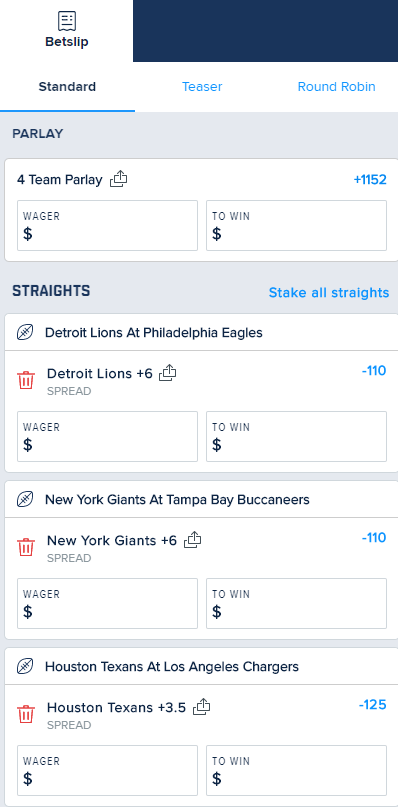 If you're in a casino or sportsbook then you can either tell the ticket writer directly which teams or totals you want in your parlay and how much you wish to wager. The other option is to fill out a parlay card which is readily available in sportsbooks.

When placing a parlay bet online, the bet slips automatically calculate your combined parlay odds, and the potential payouts once you have entered your stake.
Types of parlay bets
The most popular types of parlays are Against the Spread Parlays and Teasers but you can parlay many different types of bet and even a mixture of bets in the same parlay.

Aside from Against the Spread, parlaying Moneyline picks is also popular, often used to combine a few strong favorites to increase the odds compared to placing multiple individual straight wagers. 
How to calculate parlay odds
Below you can find an example of a traditional parlay card. This details the typical payouts for up to a 10 team parlay bet based on -110 odds which you'll get Against the Spread and in Over Under Totals Markets, to a $100 stake.

While the odds of each pick Against the Spread or in the Over Under Totals Markets, it's only ever slightly, and your calculated payouts won't deviate too far from the table below.
| Number | Odds | Amount won | Payout |
| --- | --- | --- | --- |
| 2 Team Parlay | 2.6 to 1 | $260 | $360 |
| 3 Team Parlay | 6 to 1 | $600 | $700 |
| 4 Team Parlay | 11 to 1 | $1,100 | $1,200 |
| 5 Team Parlay | 22 to 1 | $2,200 | $2,300 |
| 6 Team Parlay | 45 to 1 | $4,500 | $4,600 |
| 7 Team Parlay | 90 to 1 | $9,000 | $9,100 |
| 8 Team Parlay | 180 to 1 | $18,000 | $18,100 |
| 9 Team Parlay | 360 to 1 | $36,000 | $36,100 |
| 10 Team Parlay | 720 to 1 | $72,000 | $72,100 |
Moneyline Parlay Odds
Moneyline parlay odds are different as there is a greater deviation in the odds of the individual selections. Similarly, you multiple the individual odds of the Moneyline selections to find the parlay odds.

This is often easier done when using decimal odds, for example, a three-team parlay with each selection at odds of 3.0 would be calculated by 3.0 x 3.0 x 3.0 for 27.0 or 27-1 parlay odds.

NFL parlay picks
We have free NFL parlay picks for every week of the season from the most popular NFL betting markets – against the spread, money line and over/under the total. Click here for our latest NFL parlay picks
NBA parlay picks
We have free NBA parlay picks nearly every day of the season from the most popular NBA betting markets – against the spread, money line and over/under the total. Click here for our latest NBA parlay picks
NHL parlay picks
NHL is popular for parlay betting because of the various markets you can parlay. The money line, puck line, and totals are all perfect for parlay bets. Click here for our latest NHL parlay picks
MLB parlay picks
MLB money line parlays are most popular because of the game odds, the underdog and favorite are often closely priced so the returns are often large. Click here for our latest MLB parlay picks
NCAA parlay picks
It's not just the professional sporting ranks our free parlay picks cover. We also have NCAA parlay picks for college football and college basketball.