2021-22 NBA Western Conference picks and predictions: Don't sleep on the Clippers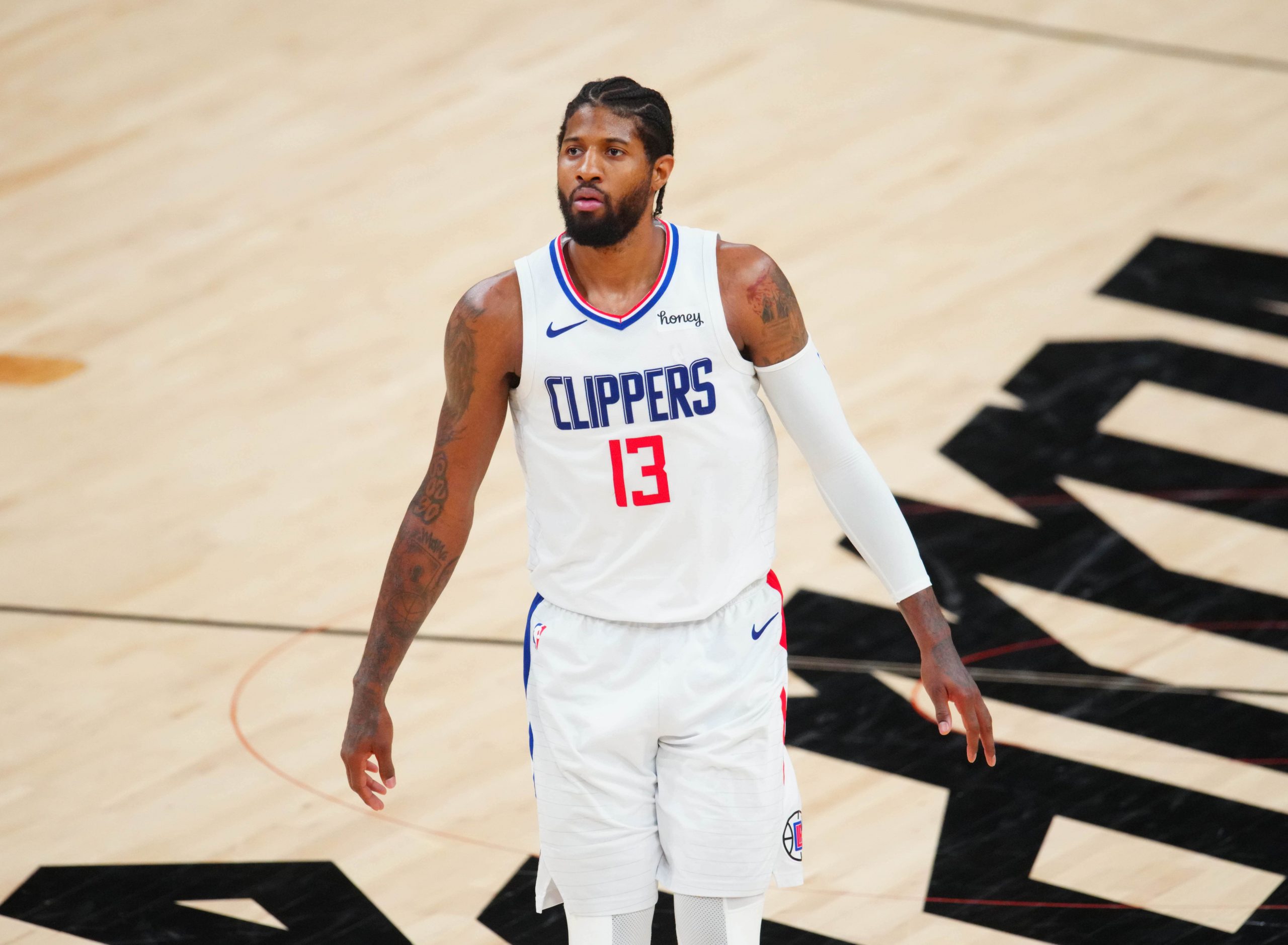 The NBA is almost back. Regular season action is right around the corner, and here at Pickswise, we're getting you primed with a ton of great content. My colleague Ricky Dimon just broke down the Eastern Conference, and we've already discussed the NBA title picture. Today, I'll be taking a crack at the Western Conference.
The West has been absolutely stacked the past couple of seasons, and once again it's going to be very crowded in '21-22. The Los Angeles Lakers are the clear betting favorite to win the conference after making their splashy trade for Russell Westbrook this offseason. Will the Lakers and LeBron James make it back to the NBA Finals, or will one of the many other contenders knock them off?
The Warriors are feeling recharged with the return of Klay Thompson, while the Suns are looking to go back to back after winning the conference last year. The Jazz had the best record in the West last year and return their main core, so you can't count them out either. Denver should be a bigger threat after getting Jamal Murray back from injury. The Mavericks and Luka Doncic may make a leap this year, and the Clippers are always going to contend. Portland lingers in the outer-sphere of contenders in the first year of the Chauncey Billups era.
We've got a bunch more NBA content coming, including division previews and win total best bets, so make sure to keep an eye on our 'Analysis tab' for all the latest articles.
Without further ado, let's take a look at some potential betting options in the NBA Western Conference title futures market.
Prediction: Los Angeles Clippers +650
I'm not looking to buy the Lakers at their current price. They're +200, at DraftKings, and no other team is lower than even +550 (Warriors). I'm skeptical of how Westbrook will fit in, and the potential lack of spacing is a real issue. The Warriors are counting on Thompson's return to rejuvenate them, but Thompson hasn't played in well over two years now. Phoenix (+650) overachieved last year. The Mavericks (+1300) don't have enough around Doncic yet.
If the Clippers had a healthy Kawhi Leonard, their odds wouldn't be anywhere close to this high. At this time last preseason, they were around 3/1-4/1. Now they're 6.5/1, even though they made it to Game 6 of the Western Conference Finals last year even without Leonard.
Recent reporting indicates Leonard is ahead of schedule in his recovery from a torn ACL, and it seems like he's definitely going to return at some point in the season. As long as the Clippers have him for the playoffs, that's all that really matters. Regular season records will go out the window. Los Angeles played really well even when they didn't have Leonard last year, and you won't be able to get this good of a price once the playoffs begin.
Longshot: Portland Trail Blazers +3500
If I had to sprinkle a few bucks on a long-shot, it would be Portland at 35/1. The Trail Blazers have disappointed in the playoffs recently, but they've also had some really bad injury luck. I'm certainly not saying Terry Stotts was to blame for continually coming up short, but perhaps shaking things up and getting rid of the coach will be enough for the team to change their fortunes. It certainly can't hurt. The only way a long-shot is going to catch fire and pull some upsets in the playoffs is if they get near-MVP level guard play. The Trail Blazers are capable of getting it from Damian Lillard. Lillard was truly heroic in last year's playoffs, and he gives the team enough upside to warrant backing at this price.
2021-22 NBA season preview
Want more NBA futures content? Check out more of our previews, including conference and division picks:


Pickswise is the home of free NBA Picks and NBA Predictions. Check out the latest NBA Prop Bets and NBA Parlays as well as NBA Best Bets from our NBA experts.