2021-22 NBA Championship picks and predictions: The Bucks aren't stopping here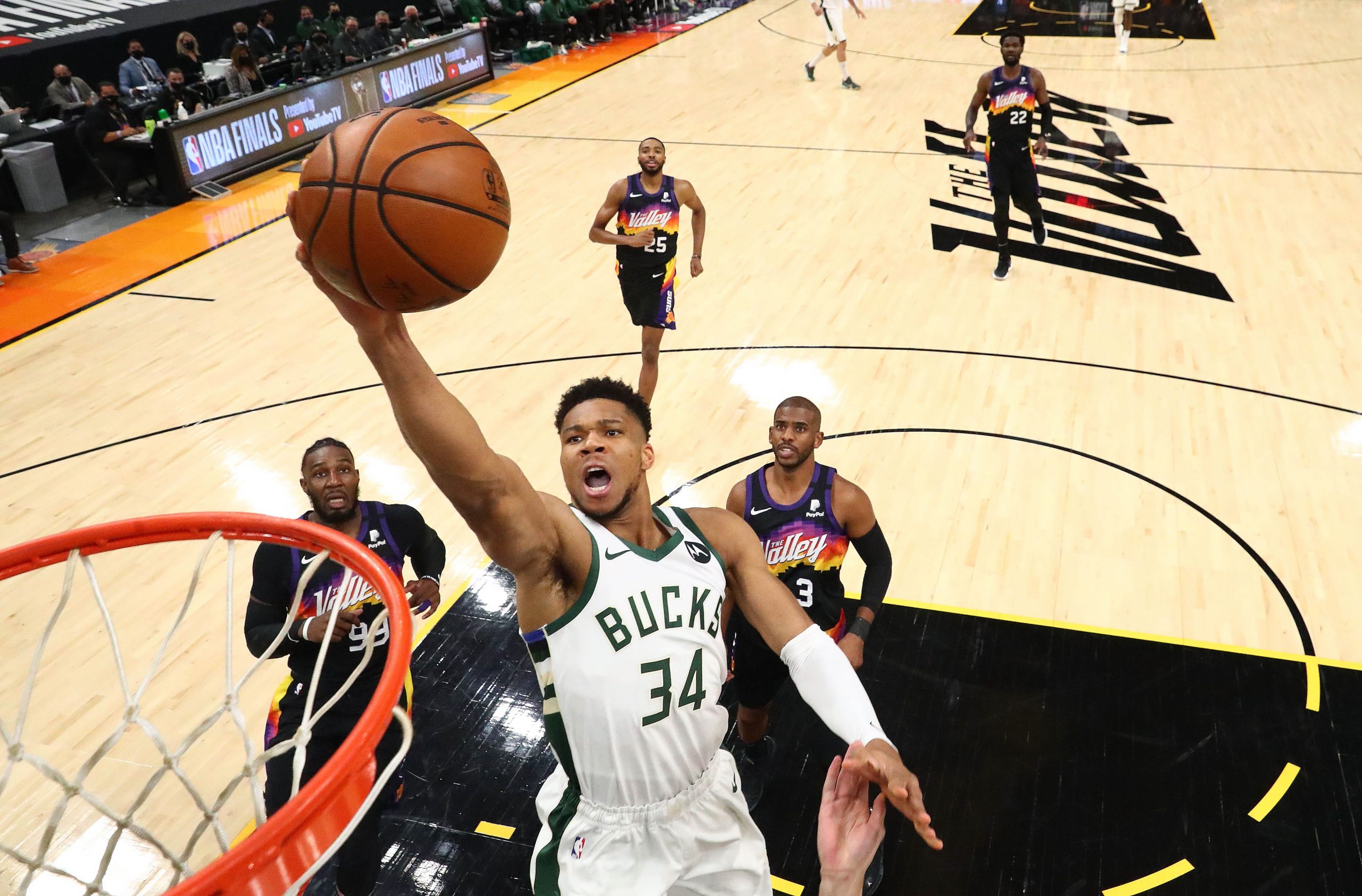 A third NBA season in the span of less than 375 days will begin next week. That's right; a most unusual 2019-20 campaign ended on October 11 of last year. Last season ran from December 2020 through to mid-July of this summer. Now the 2021-22 season is ready to get started. Basketball, basketball, and more basketball… you've gotta love it.
It should be a wildly entertaining eight months, too. Fans will be in the stands right from the start, the Los Angeles Lakers and Brooklyn Nets are powerhouses on paper, a plethora of playoff upsets this spring and summer have underdog teams going into the upcoming year with confidence, and it will be interesting to see how various franchises cope with significant injuries or disgruntled star players.
Without further ado, let's take a look at some potential betting options in the NBA title futures market.
Prediction: Milwaukee Bucks +900
Odds per DraftKings Sportsbook
When you can get a defending champion that has largely the same team intact at +900, it's a chance you should probably take. The Bucks triumphed last season even though Giannis Antetokounmpo suffered a hyperextended knee in the Eastern Conference Finals against the Atlanta Hawks and Donte DiVincenzo missed the entire playoffs. Sure, Milwaukee got a bit of luck when Brooklyn lost Kyrie Irving in their second-round series and other top teams were upset early, but every team needs some good fortune on its way to a title.
I'm not sold on the Nets and Lakers, especially not at respective +200 and +400 championship odds. For various reasons, Kyrie Irving is a question mark. The Lakers are loaded, but they also aren't getting any younger. Give me a more reliable Milwaukee squad at much longer odds all day long.
Best value play: Phoenix Suns +1700
Odds per DraftKings Sportsbook
You may say riding with the two defending conference champions is boring, but the odds argue the opposite. Neither the Bucks nor the Suns are expected to make a return trip to the NBA Finals. Nets vs Lakers is what a boring pick looks like, although it would likely produce an epic series if it actually turns out that way.
Chris Paul is 36, but he is extremely durable — definitely more durable than Anthony Davis and arguably more durable than LeBron James. Devin Booker is only getting better, as are several other youngsters in Phoenix's rotation. There is no reason why the Suns can't make another run at it.
Longshot: Philadelphia 76ers +2000
Odds per FanDuel Sportsbook
It's weird to even see the Philadelphia 76ers in the same sentence as the word longshot, but alas they are going off at +2000 to win the NBA title. Those are odds on which I am not inclined to pass.
Right now is it hard to imagine the 76ers being crowned NBA champions this season? Of course it is. But the Larry O'Brien trophy isn't being handed out today. You have to consider what might be in June 2022. Joel Embiid is one of the two best big men in the game and Tobias Harris is a nice complimentary piece. Call me crazy, but I'm not ready to entirely give up on Ben Simmons. It's looking like he will be back, too. Philadelphia winning it all is not as outlandish as the odds suggest.
2021-22 NBA season preview
Want more NBA futures content? Check out more of our previews, including conference and division picks:
Pickswise is the home of free NBA Picks and NBA Predictions. Check out the latest NBA Prop Bets and NBA Parlays as well as NBA Best Bets from our NBA experts.