Daily public money update: Bettors all over the...Timberwolves?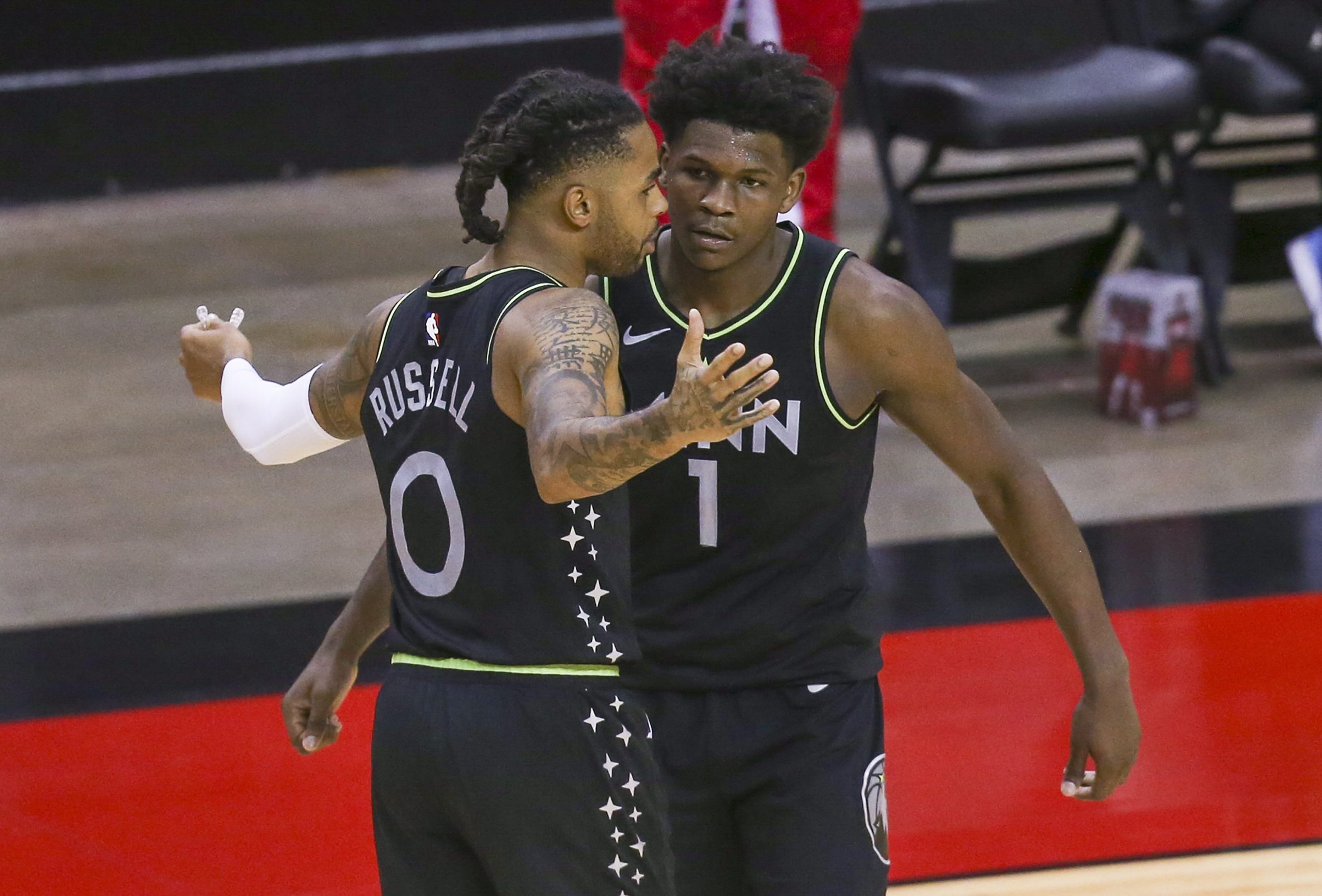 It's that special time of year when most of the major sports are in action. It's a lot, and we're grateful for it. There are plenty of crucial contests coming up, which always attract some big public sides. Let's take a look at where the public money is going as bettors once again try to beat the 'books, with the Minnesota Timberwolves surprisingly leading the way on Friday.
NBA: Timberwolves -3 @ Pelicans
Now here's something that might shock you. The Timberwolves are a big public side on Monday night. Yes, you read that right. Minnesota is getting pounded by the public, which isn't something I'll get to write too many times this season. But that's what playing the Pelicans will do for you. A total of 85 percent of the bets and 72 percent of the public money are laying the points with the T-Wolves, per DraftKings' internal numbers shared with us.
To be fair, the gap in those two percentages indicates there have been some larger volume bets on New Orleans. Still, the public doesn't want anything to do with the Pels without Zion Williamson in the lineup. But they did just beat the Clippers the other day. We're fading the public and going with the underdog for this one.
NBA: Pacers @ Bulls over 213
Nothing the public loves more than a good over. It wouldn't be a full NBA slate without at least one over getting hammered by recreational bettors. On Monday, it's the over in Indiana/Chicago. A total of 79 percent of the bets and 89 percent of the public money are expecting a lot of points in this Eastern Conference matchup.
This total is relatively low by modern NBA standards, and the Bulls' new-look offense has been generating a ton of excitement lately. Everyone sees Lonzo Ball start draining threes and gets excited. We're fading that excitement and the public and going under here, but check out our full game preview for a three-star play on the total!
NFL: Giants @ Buccaneers props
We've got a big Monday Night Football showdown tonight, but betting splits for the spread and total are relatively uneven. So I thought it would be a fun to take a look at a couple of the most-bet props tonight. According to DraftKings, the biggest public prop for MNF is Tom Brady over 2.5 passing touchdowns at +110. The public is always going to ride with Brady, that much isn't surprising. The second prop is a bit more unusual though.
Evan Engram under 35.5 receiving yards is the next most heavily bet prop for Monday Night Football. I wouldn't have guessed that, especially cause the public usually gravitates toward overs both with totals and props. Be sure to check out our 'NFL props' section for Prop Bet Guy's best play for tonight!
NHL: Ducks +125 @ Predators
Looking at the hockey slate now. And here's another thing we don't see every day, a public underdog. Anaheim was expected to be one of the worst teams in the league, but they've surprised everybody so far. Now bettors are hopping on the bandwagon. 62 percent of the bets and 81 percent of the public money are on the Ducks as a modest underdog over Nashville.
The Ducks lost in their most recent game, but right before that had rattled off eight straight wins. The Predators have been a bit underwhelming, and have lost their last two games by a combined score of 9-3. We're agreeing with the public on this one and taking Anaheim.
Don't forget to check out our free picks on the side and total for every NFL game this season!
NCAAB: Florida -13.5 vs California
Wrapping things up now with some college basketball. We've got a power conference showdown here between SEC and PAC 12, and the public knows who they like. Florida and Cal are playing as part of the Fort Myers Tip-Off, and bettors are lining up to lay double digits with the Gators. 86 percent of the bets and a whopping 94 percent of the public money are on Florida here.
The Gators are ranked #23 in the nation and have started the season off with three straight double digit wins. They even beat Florida State by 16, so this one isn't too hard to understand. Meanwhile, Cal is 2-2 and has lost to UCSD and UNLV. We're rolling with Florida here, too.
Pickswise is the home of free MLB predictions, NBA predictions , NHL predictions, and college basketball predictions.