Daily public money update: Bettors hammering Stanford, Northwestern for CFB Week 3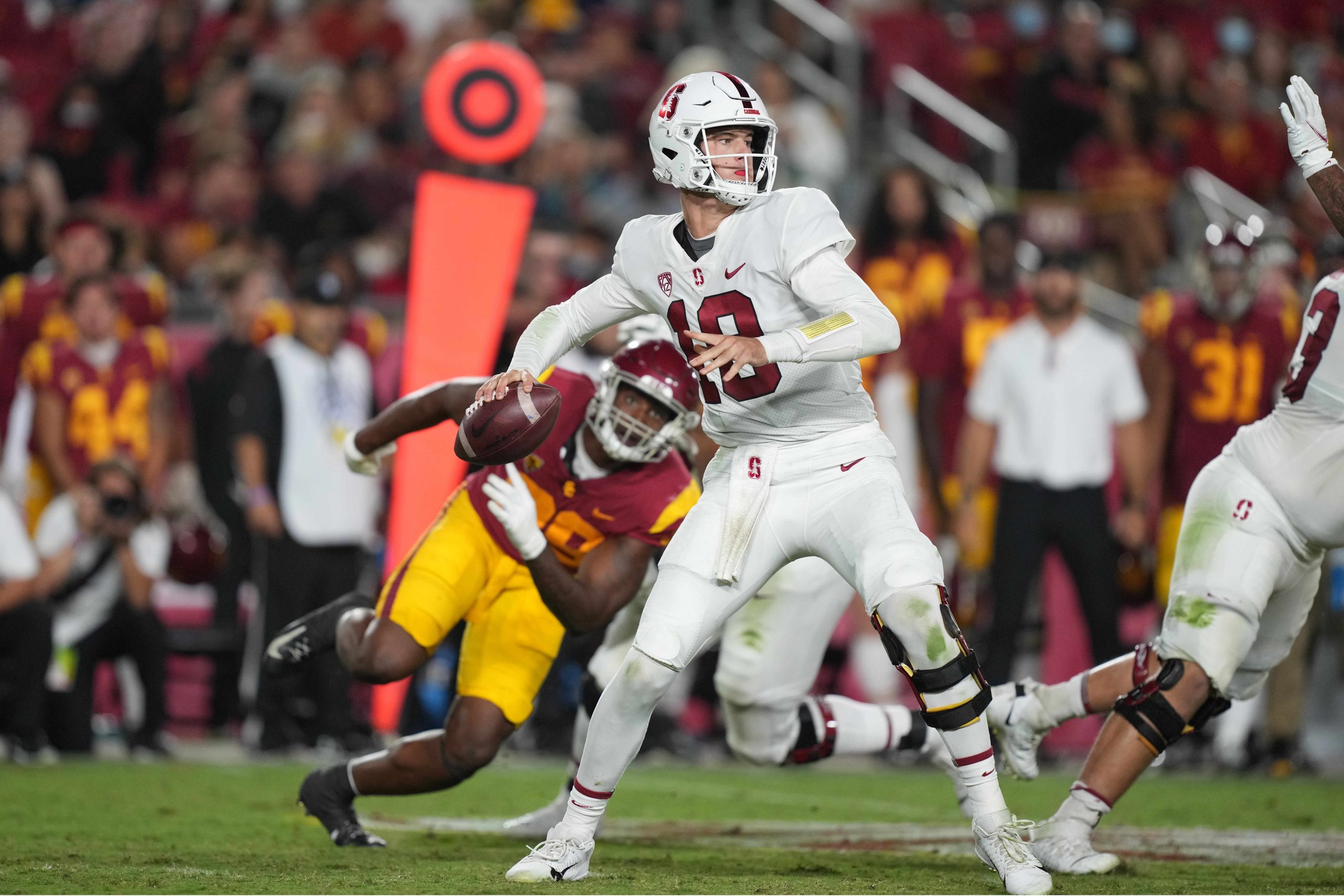 NFL football is officially back. We've got a full slate of Week 2 games to look forward to, and there's also plenty of MLB and college football action to pore over as well. There are a lot of big contests coming up, which always attract some big public sides. Let's take a look at where the public money is going as bettors once again try to beat the 'books, with Stanford and Northwestern leading the way for college football Week 3.
Don't forget to check out our free picks on the side and total for all of college football's biggest games this weekend!
CFB: Northwestern -3 @ Duke
Northwestern was a favorite in their opener against Michigan State, and then they got trounced, so I can't say I saw this coming. It's not like their 24-6 win over FCS Indiana State was particularly impressive in their second game. Nonetheless, 88 percent of the bets and 84 percent of the public money are laying the points with the Wildcats on the road over Duke, per DraftKings' internal numbers shared with us.
However, this is likely more a fade of Duke than an endorsement of Northwestern. The Blue Devils got stunned by lowly Charlotte in their opener, and the public has been unforgiving.
CFB: Stanford -11.5 @ Vanderbilt
The public often likes to chase momentum and bet teams coming off big wins, and that's what we're seeing here. Elsewhere in the college football landscape, bettors are hammering the Cardinal to follow up on their huge upset over USC. 93 percent of the bets and 90 percent of the public money are laying the points with Stanford here over Vanderbilt.
Stanford was a 17-point underdog when they embarrassed USC with a 42-28 victory and got their coach fired. Bettors apparently aren't too concerned with the fact that the week before that Stanford only mustered seven points in a loss to Kansas State. We aren't totally buying the hype, but Vanderbilt is in too pitiful of a state to back. We're laying it with Stanford as well here.
NFL: Broncos -6 @ Jaguars
Looking at the NFL now. Speaking of chasing momentum and of fading a really bad team, bettors are flocking to back Denver in Week 2. The Broncos impressed everybody with their dominant win over the Giants, while the Jaguars were humiliated in a blowout by the Texans. Nobody seems to be expecting improvement in round two of the Urban Meyer/Trevor Lawrence experience.
75 percent of the bets and 89 percent of the public money are laying nearly a touchdown with Denver. The gap in those two percentages indicates the larger volume bets have been on Denver as well. This spread moved a full field goal from what it would've been last week, but the public isn't afraid to pay a premium here. Neither are we, there's just nothing to like about this Jacksonville team at the moment.
NFL: Chiefs -3.5 @ Ravens
In the final game of the Sunday slate, there's a massive public side brewing. That's often what we see in standalone primetime games, and the volume is going to be off the charts here. 87 percent of the bets and a whopping 94 percent of the public money are on Kansas City as a modest favorite here for Sunday Night Football.
The public just saw Baltimore look thoroughly unimpressive in their Monday Night Football loss to the Raiders, so this one isn't too hard to understand. The Chiefs have also dominated this matchup in recent years, and those past meetings are still fresh in the minds of bettors. We can't argue, we like the Chiefs too.
MLB: Mariners @ Royals under 9.0
Wrapping things up with some baseball now. Here's something we really don't see every day, a public under. Usually the public loves their overs, but not in Kansas City on Friday night. 95 percent of the bets and 93 percent of the public money are on the under 9.0 here in this showdown between the Mariners and Royals. Seriously, I'm a little shocked at these splits.
As our expert Keith Schmelter points out, the under is 5-1 in Royals starter Brady Singer's last six outings. Those six games have averaged a total of only 6.67 runs. There's also some wind blowing inward, so we've got to agree with the public once again and back the under here.
Pickswise is the home of free MLB predictions, NBA predictions , NHL predictions, and college basketball predictions.