Daily public money update: Bettors love the over for ALCS Game 1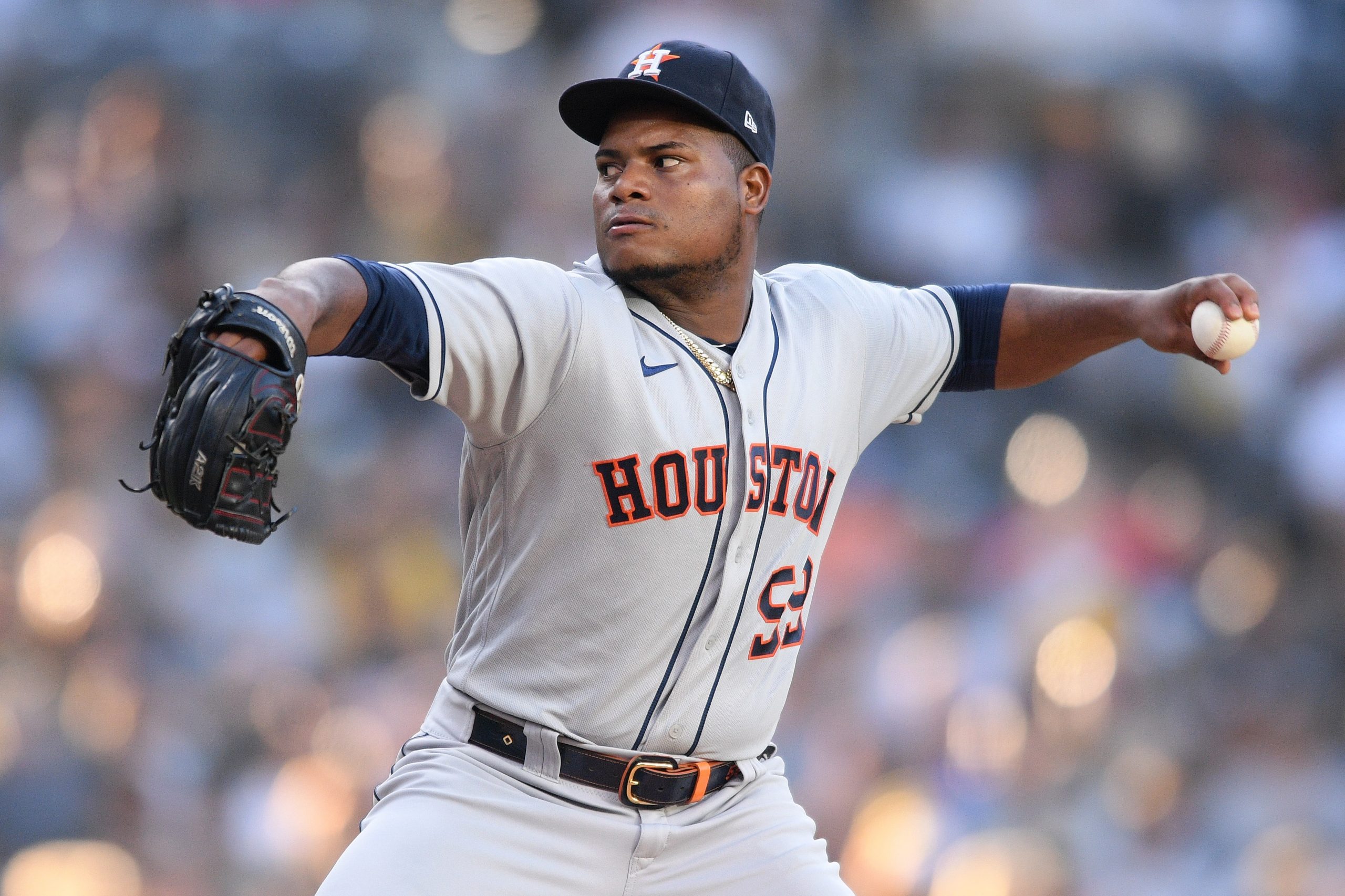 Playoff baseball is in full swing and we also have NFL Week 6 to look forward to, as well as some NHL and college football action. There are a lot of crucial contests coming up, which always attract some big public sides. Let's take a look at where the public money is going as bettors once again try to beat the 'books, with the over in Game 1 of the ALCS leading the way on Friday.
Don't forget to check out our free picks on the side and total for all of college football's biggest games this weekend!
MLB: Red Sox @ Astros over 8.5
Nothing the public loves more than a good over–especially in a big game. The ALCS will open on Friday in Houston as the Astros host the Red Sox for Game 1, and bettors are hoping for fireworks. 80 percent of the bets and 85 percent of the public money are on the over 8.5 here, per DraftKings' internal numbers shared with us.
The Astros' offense is on fire, as they scored at least six runs in all four of their ALDS games against the White Sox, so this one isn't too hard to understand. Boston's lineup is also hot, as they scored 24 runs over their last three games against the Rays. With the way both teams have been producing at the plate, we have to roll with the over as well here.
NHL: Flyers -160 vs Canucks
Looking at the NHL slate on Friday we have three games, and there's a big public side brewing in Philly. This is the season opener for the Flyers, while the Canucks lost their first game to the Oilers. The public must've thought Vancouver didn't look too hot in their game against Edmonton, because they're fading them hard here. A total of 68 percent of the bet and 88 percent of the public money are on the Flyers here.
The gap in those two percentages indicates that the large volume bets have been on Philly, as well. The Flyers were a disappointment last season, but that isn't stopping the public from getting excited. They added some big names this offseason, which could explain this initial hype. On the other side the Canucks are without last year's leading scorer Brock Boeser, so we're riding the public again and going with the Flyers.
CFB: Oregon -13.5 vs California
This one is interesting. Often times the public likes to chase momentum, and gravitates toward teams coming off big wins. It's a bit unusual to see them flock to a team that just had a massive loss. Oregon lost outright as big favorites to Stanford in their most recent game, but bettors aren't ready to give up on them. Perhaps they still have fond memories of their upset over Ohio State early in the season. In any case, 85 percent of the bets and 84 percent of the public money are laying almost two touchdowns here with the Ducks on Friday night.
Cal is just 1-4 on the season, which also helps explain these bet splits. But three of their four losses have come by seven points or fewer, it's not like they've been getting blown out on a regular basis. We're fading the public here and going with the underdog, and in fact it's one of our NCAAF best bets for this weekend.
NFL: Chiefs -6.5 @ Football Team
Let's wrap things up by looking at a couple of big NFL Week 6 sides. This one is the same phenomenon as that Oregon game. Kansas City has been a huge disappointment recently, but the public just can't quit them. Clearly they are expecting a bounce-back. A total of 92 percent of the bets and a near-unanimous 97 percent of the handle are laying the points with the Chiefs on the road here in Washington.
Kansas City has been awful against the spread lately, but there could be some noise in those numbers. Their three losses this season have all come to elite teams: the Ravens, Chargers, and Bills. The offense has still been the league's best unit, and this is a big step down in competition here. We're riding with Patrick Mahomes, as well.
NFL: Chargers +2.5 @ Ravens
This one is fascinating as well, since we don't always see too many public underdogs. But the Chargers aren't any old underdog. Los Angeles has taken a massive leap in the first year of the Brandon Staley era, and Justin Herbert is playing at an MVP level. It's not too shocking to see the public flocking to them with how Herbert has played this season. A total 82 percent of the bets and 87 percent of the public money are grabbing the points here with the Chargers.
Even after Lamar Jackson's historical performance on Monday Night Football this past week, bettors are siding with Herbert. Dating back to last season, Los Angeles is 8-1 ATS in their last nine contests. We got the Chargers +3 earlier in the week before the line changed, so it pays to check Pickswise early and often!
Don't forget to check out our free picks on the side and total for every NFL game this season!
Pickswise is the home of free MLB predictions, NBA predictions , NHL predictions, and college basketball predictions.