Early Birds: NFL Week 10 opening lines, market predictions, and early bets to target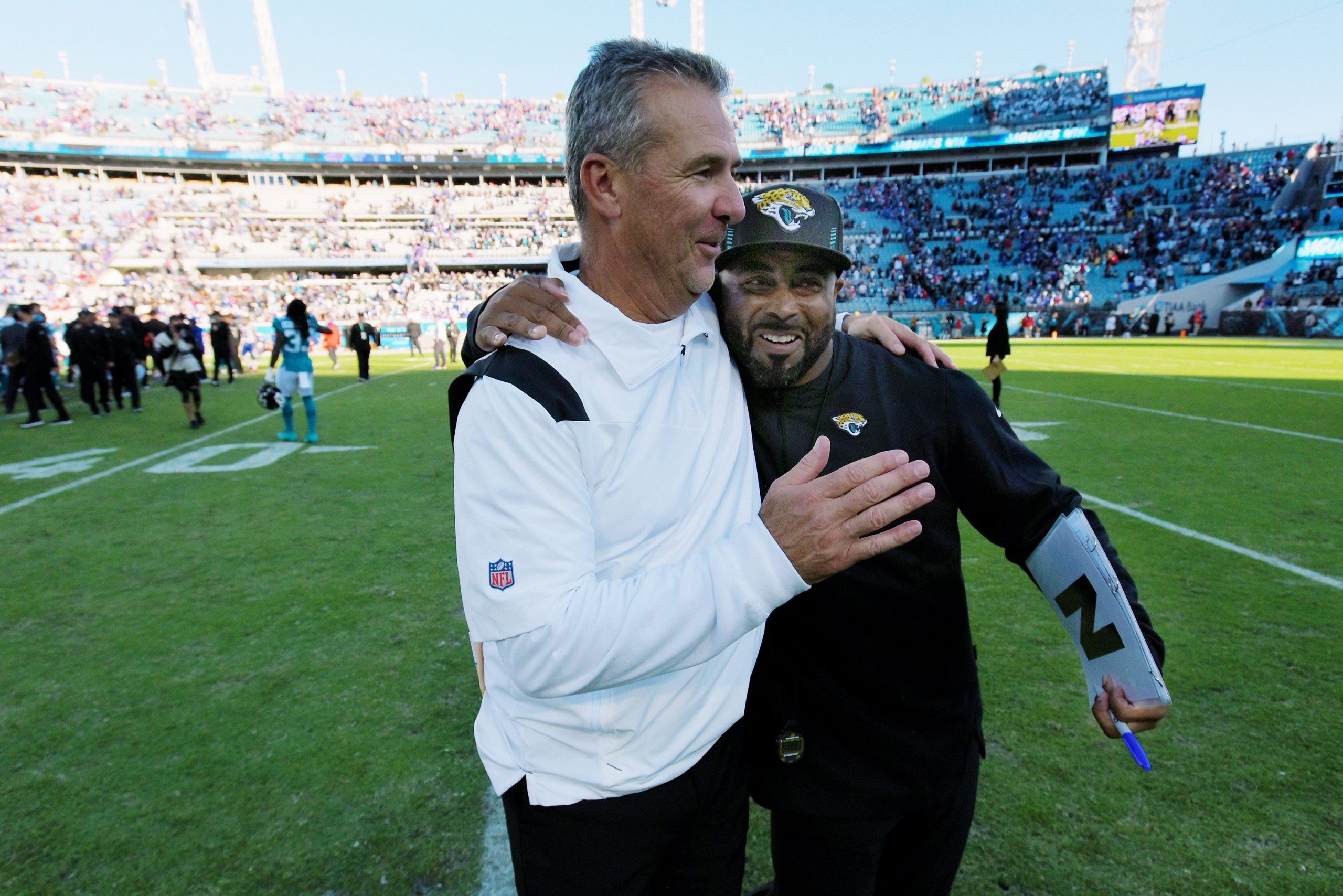 What a wild weekend of football. It was difficult to make sense of some of Sunday's results, but extreme variance is common in the NFL, so the best strategy is to stay the course and move on to next week. That being said, lines are out for Week 10 of the NFL and Week 11 of college football, and the best way to forget about a tough weekend is to hit the reset button and start your process again.
Betting games early in the week can often provide the most value, as we can pick off lines that are likely to move before kickoff. As the lines move, bets become less valuable, so make sure you shop around and get the best numbers possible.
Maryland at Michigan State
MSU -11.5
*Bet Sunday at WynnBET, would play up to -14
I got a good look at Maryland on Saturday against Penn State and I was relatively unimpressed with their efficiency, especially on defense. They let Jahan Dotson run wild and it's a good bet Kenneth Walker will cause similar carnage this week. On offense, turnovers have been a bugaboo. The Terps are 112th in giveaways per game (2.0) and will face an MSU defense ranked 23rd in takeaways per game (1.8).
I think we are also getting a slight discount on Michigan State after Saturday's loss to Purdue. Despite the setback, MSU still controls its own destiny in the Big 10 East if they can win out. Since Sparty is coming off a loss, I'm willing to look past the obvious lookahead spot looming next week at Ohio State and I trust Mel Tucker to have Sparty ready against a Maryland squad that really struggles to defend and has been outscored 100-33 in their last 2 road games (34-16 at Minnesota, 66-17 at Ohio State).
Purdue at Ohio State
OSU -19
*Bet Sunday at DraftKings, would play up to -21
After not throwing an interception for the entire month of October, CJ Stroud threw 2 picks in Saturday's win over Nebraska, keeping the margin slightly closer than some expected. I don't downgrade the Buckeyes at all for that game, they were facing a desperate Nebraska team looking to avoid that fatal 7th loss that will keep them out of a bowl game. Ohio State got the job done, now they return home to face Purdue, who are ripe for a letdown after an impressive win over Michigan State, their 2nd victory over a top 5 team this season.
I think the line here is very telling, and at the time I was writing this on Sunday night, I already detected some movement towards the Buckeyes. I would expect it to keep steaming that way until it reaches 21. The last game between these teams is also noteworthy. The Boilermakers dominated a 2nd-ranked Ohio State team in 2018, winning 49-20. There are probably a few seniors on this year's Buckeyes squad who remember that game, and I would not be surprised if this year's result looked similar, but with OSU on the right side of the blowout.
Houston at Temple
Houston -24
*Bet Sunday at Wynn, would play up to -28
We fell painfully short with Houston -12.5 in last week's Early Bird's column, as the Cougars won by 12 in a wild shootout against USF. The Bulls returned 2 kickoffs for touchdowns in that game, so I felt that we probably deserved a better result, but the bright side is a slight discount on the line this week a brutally poor Temple team. The Owls are coming off an embarrassing 45-3 loss to ECU and have been outscored 180-27 in their last 4 games. Yikes. I would expect this line to keep steaming towards the Cougs until we reached 4 touchdowns.
Jacksonville Jaguars at Indianapolis Colts
Colts -10 
*Bet Sunday at FanDuel, would play up to -11
The Jaguars' 9-6 win over the Bills on Sunday is one of those results that simply cannot be explained by logic or reason. Jacksonville's defense is ranked last or near the bottom in every major category I monitor on a weekly basis, and it's unfathomable they were able to hold the explosive Buffalo offense out of the end zone for an entire game. So my natural contrarian reaction to a result like that is to immediately fade that team the following week.
Fortunately, the matchup is also one that I think favors the Colts. Indianapolis is on long rest after beating the Jets last Thursday night. Their defense played better than the final score indicated, as the majority of points allowed were in garbage time after the result was well in hand. Jonathan Taylor is averaging 146 yards with 6 touchdowns over his last four games and his last game against the Jags was also a memorable one (253 yards, 2 TDs in Week 17 last season). I expect the sharp money to be on the Colts again in this spot, as they have been practically all season long, so don't expect this line to move towards Jacksonville and get to single-digits.
NFL Week 10 opening lines
*Odds via FanDuel Sportsbook
Thursday Night Football:
Ravens (-7.5) at Dolphins | Total: 47.5
Sunday afternoon:
Jaguars (+10) at Colts | Total: 47.5
Browns (+2) at Patriots | Total: 44
Falcons (+9.5) at Cowboys | Total: 52
Bills (-13.5) at Jets | Total: 48.5
Bucs (-9.5) at Washington | Total: 51.5
Lions (+8.5) at Steelers | Total 43
Vikings (+2.5) at Chargers | Total: 52
Eagles (+2.5) at Broncos | Total: 44.5
Sunday Night Football:
Chiefs (-2.5) at Raiders | Total: 51
Pickswise is the home of free NFL Picks and NFL Odds. Check out the latest NFL Prop Bets and NFL Parlays as well as expert NFL Underdog Picks and NFL Computer Picks.