Early Birds: NFL Week 9 opening lines, market predictions, and early bets to target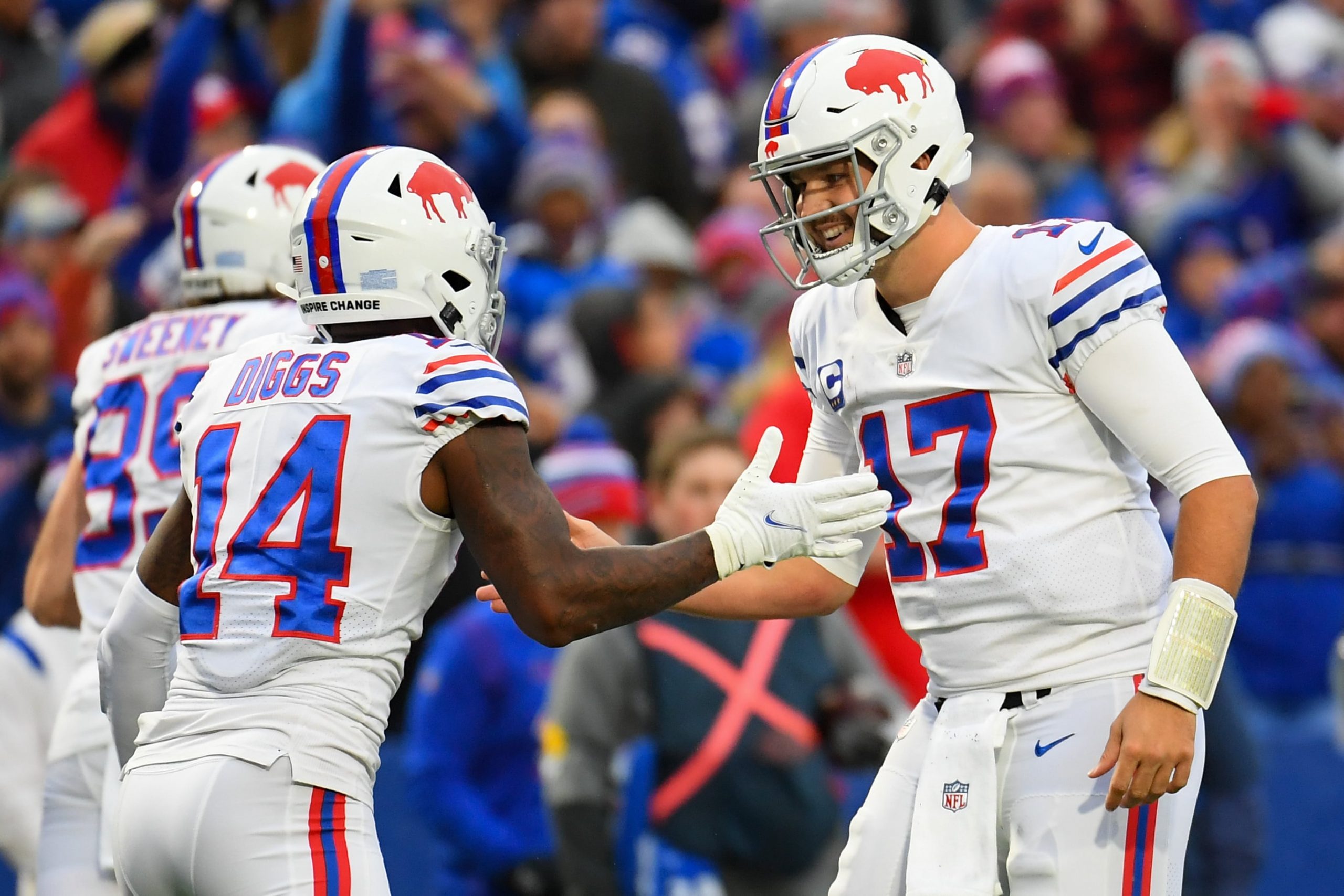 Another great weekend of football is in the books. The Giants and Chiefs will wrap up Week 8 in the NFL on Monday night, but before they do, we're going to take a peek at next weekend. Lines are out for Week 9 of the NFL and Week 10 of college football, and it's time to pounce.
Betting games early in the week can often provide the most value, as we can pick off lines that are likely to move before kickoff. As the lines move, bets become less valuable, so make sure you shop around and get the best numbers possible.
CFB: Pittsburgh at Duke
Pitt -18.5
*Bet Sunday night at Wynn, would play up to 20.5

I faded Pitt in our Early Birds column last week, and things went exactly as planned. Now the market has dipped a bit on the Panthers, and it's time to buy low. Despite losing to Miami, Kenny Pickett still threw for 519 yards, and should put up similar numbers this week against a Duke defense that is 121st in opponent yards per play, 113th in points allowed per game, and 104th in opponent 3rd-down conversion rate.
The Blue Devils offense isn't playing any better, having scored just 41 points over their last four games. I don't downgrade Pittsburgh at all for their outright loss to the Hurricanes. They were due for some regression and the market was undervaluing Miami QB Tyler Van Dyke. Duke has struggled against one of the softest schedules in the country and might be on the shortlist for worst Power 5 team. I expect this line to close at -21 or longer.
CFB: Houston at USF
Houston -12.5
*Bet Sunday night at Wynn, would play up to -13.5
The Cougars control their own destiny for a spot in the AAC title game after a wild win over previously unbeaten SMU thanks to a 100-yard kickoff return in the final seconds of regulation. It's the kind of win that would normally put Houston on the letdown radar for this week, but thankfully they're playing USF.
The Bulls have lost 4 of 5 and their defense is 123rd in opponent yards per play, and 105th in points allowed per game. That's good news for Clayton Tune, who threw for 412 yards and four touchdowns on Saturday and has not thrown an interception in three straight games. Despite allowing 37 points to SMU, the Cougars defense is playing at a high level, ranked 16th in opponent yards per game. I expect this line to close at -14 or longer.
CFB: Wake Forest at UNC
UNC -2.5
*Bet Sunday night at MGM, would play up to -3
Analytically, these teams are relatively even. However, the market was telling you which was the sharper side very early on Sunday. The lookahead line here was UNC -1, but despite losing to Notre Dame and Wake Forest absolutely blasting Duke on Saturday, this reopened at -2.5 and could touch -3 before the end of the week. So now we are faced with another classic example of an unranked team laying points to a ranked one.
This screams letdown spot for a Demon Deacons team that has really not been tested this season. Sure they're 3-0 on the road, but those three wins are over Virginia, Syracuse and Army. The Tarheels have not lived up to expectations this season but this would be a signature win for Mack Brown, knocking a top-10 Wake team from the ranks of the unbeaten.
NFL: Buffalo Bills at Jacksonville Jaguars
Bills -13.5
*Bet Sunday night at DraftKings, would play up to -14
One of the best teams in the NFL against one of the worst teams, and the gap between them keeps getting wider by the week. The Jags were a complete no-show off the bye in Seattle on Sunday, and now they return home to face the most dynamic quarterback in the NFL and a top-notch defense. Josh Allen and the Bills started slow in their return from the bye against the Dolphins, but closed with a flurry and outscored Miami 23-8 in the second half, eventually covering the spread in dramatic fashion.
The lookahead line here was Bills -10.5, and it immediately reopened at -13 on Sunday. Just a short time later, it was -13.5, and I'm already seeing a lot of 14's out there in the market as the smart money is coming in quickly on Buffalo. I would be hesitant to lay more than two touchdowns this early in the week, but if you can still find -14, grab it now as I expect this to close at -14.5 or longer.
NFL Week 9 opening lines
*Odds via FanDuel Sportsbook
Jets +11.5 at Colts | Total: 46.5 *TNF*
Texans +7 at Dolphins | Total: 45.5
Patriots -3 at Panthers | Total: 43
Bills -14 at Jaguars | Total: 48.5
Browns +2.5 at Bengals | Total: 45.5
Falcons +5 at Saints | Total: 43.5
Raiders -3 at Giants | Total: 47.5
Chargers -3 at Eagles | Total: 50.5
Packers +2.5 at Chiefs | Total: 54.5
Cardinals -2.5 at 49ers | Total: 47
Titans +6 at Rams | Total: 54.5 *SNF*
Bears +6.5 at Steelers | Total: 40.5 *MNF*
Pickswise is the home of free NFL Predictions  and NFL Odds. Check out the latest NFL Prop Bets and NFL Parlays as well as expert NFL Underdog Picks and NFL Computer Picks.