Jared Smith's "Back to the Futures" NFL odds analysis: Chiefs and Packers showing separation as Super Bowl favorites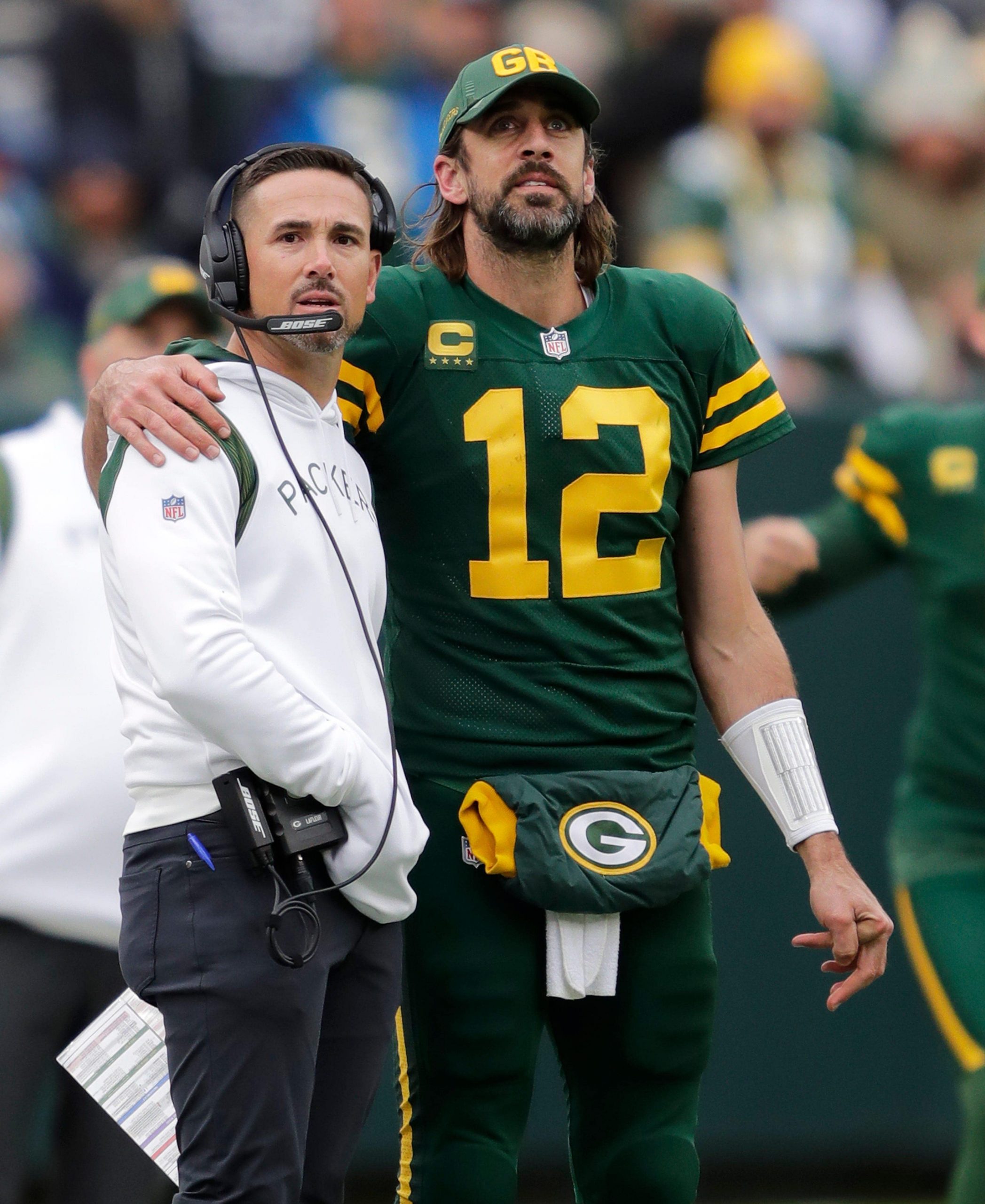 The postseason picture is ever-so-slightly coming into focus. The Chiefs and Packers have created some separation at the top of the Super Bowl odds board this week. Kansas City is the favorite at FanDuel Sportsbook at +400, with Green Bay not too far behind at +450. The next closest team is the Bucs at +700 — tied for their longest odds since the preseason. 

As discussed in last week's column, due to the high hold percentage associated with futures it's very difficult to find value this late in the year — especially with the favorites.
"We stay on top of pricing impact of results in every game-week – obviously that increases late in the season but we have a good process – so should be difficult to find value in the truest sense," said FanDuel Sportsbook Trading Director John Sheeran. "If you feel like you have an edge on upcoming games, then that obviously plays into futures also."
A good example this week is Cardinals/Cowboys and Chiefs/Bengals. Since all four teams are playoff contenders in their respective conferences, both games will also carry added weight in futures pricing. Predicting the winners correctly could help bettors get ahead of the market next week.
Should you buy low on the Cardinals?
Arizona dipped from +1400 to +2500 to win the Super Bowl at WynnBET this week following a sloppy loss to the Colts on Saturday. The Cards' sweltering 8-1 start is now squarely in the rear view mirror, and instead they are limping to the finish having lost 4 of their last 6 games.
The analytics have also dropped off dramatically in the second half. In Weeks 1-9, Arizona had the highest EPA (expected points added) per play on offense and 2nd-highest on defense. Since Week 10, the Cardinals are 18th on offense and 16th on defense.
"I find it hard to advise betting in favor of this Cardinals team," said WynnBET Senior Trader Motoi Pearson. "They look like they have already peaked and having their best player in Deandre Hopkins out does not help their cause. I wouldn't count them out yet, but there are a few teams getting hot in the NFC and the Cardinals aren't one of them."
Getting back James Conner, DeAndre Hopkins, and Rondale Moore on offense might help. But they definitely won't get back JJ Watt and Markus Golden, two key pieces on defense that were already placed on IR.
I still have my +4400 Super Bowl ticket from the preseason that is hanging by a thread, and fortunately I hedged the NFC West ticket back in October, so I won't be totally left out in the cold by this Arizona collapse. That being said, I certainly won't be investing any more of my bankroll in what I believe to be Kliff Kingsbury's sinking ship.
Added Rams NFC West futures at @FDSportsbook today for 1.38u. Why such a random number? Well it pays out 2u and protects our position on the Cards (1u NFC West +700, 1u Super Bowl +4400). With injuries to Russ/Jimmy G, I see it as a 2-team race to win the division. pic.twitter.com/Lsa5TMqBiV

— Jared Smith (@jaredleesmith) October 17, 2021
Do the Eagles have value as a dark horse Super Bowl contender?
If there's one longshot that caught my eye this week, it's the Eagles. Philly is 3-0 in its last three games with a +49 scoring margin and the 3rd best EPA/play in the NFL. Also during that stretch, WynnBET shortened their odds to win the Super Bowl from +20000 to +7500.
"I'd say it's probably too late as far as value is concerned to bet on the Eagles to win the Super Bowl," Pearson added.
Considering the Eagles would have to win three road games against tough NFC opponents like the Packers, Bucs, or Cowboys in order to reach the Super Bowl, the best way to play them at this point is just to do a money line rollover starting in the wild-card round.
If you'd like to be on the more aggressive side and get the ball rolling early, you can start this week by backing them on the spread against WFT. More on that game in Friday's best bets column. Stay tuned.
Rodgers takes the reins of MVP race
The Packers have steadily climbed the board all season long after an ugly loss in Week 1 to the Saints. Since then, you can make a case for Green Bay being the best team in the NFL, and according to oddsmakers, Aaron Rodgers has emerged as the favorite to win league MVP for the fourth time.
Last week I discussed some potential longshot options for this award as Tom Brady was showing weakness at the top. Matthew Stafford and Jonathan Taylor both had a puncher's chance, but Rodgers has created significant separation in the market.
If you have deep pockets and are patient, you could do worse than sitting on this investment until the award is announced on February 10th. Rodgers' current odds of around -170 imply a 63.0% chance of an event occurring. At this point I see Rodgers winning this award in 8 of 10 scenarios — one exception being two straight losses by the Packers to the Vikings and Lions, coupled with the Bucs jumping the Cowboys and Rams for the top seed in the NFC. In that scenario, Brady would likely win. The other scenario would be the Colts somehow stealing the AFC South title away from the Titans, which is highly unlikely as Tennessee is currently -2500 to win the division at the Westgate SuperBook. In that scenario Jonathan Taylor would have a chance to win MVP.
Aaron Rodgers is the NEW NFL MVP favorite @CaesarsSports pic.twitter.com/y2s3uBB0VJ

— SportsLine (@SportsLine) December 27, 2021
Instead of laying it with Rodgers, another bet you could make right now which is very correlated and priced more favorably is Matt LaFleur to win Coach of the Year. I already have 3.5 units invested in that market from earlier this season, and 1.5 units invested in the MVP market. At this stage I feel very comfortable about the duo of Rodgers and LaFleur sweeping the board, and this could be my last opportunity to hedge. By allocating 2.55 units to Rodgers and 2 units to LaFleur, I can net back 5 units and finish flat in these markets for the season.
This Week's New Investments
Aaron Rodgers to win MVP -170 (2.55u at Caesars)
Matt LaFleur to win Coach of the Year +175 (2u at DraftKings)
Current Super Bowl and Awards Portfolio
Super Bowl
Cardinals +4400 (1u)
Chiefs +1175 (1u)
Packers +875 (1u)
AFC
Titans +875 (1u)
Chiefs +700 (0.5u)
NFC
Packers +440 (1u)
49ers +1500 (0.5u)
MVP
Aaron Rodgers -170 (2.55u)
Josh Allen +1600 (1u)
Matthew Stafford +1400 (0.5u)
Coach of the Year
Matt LaFleur +175 (2u)
Brandon Staley +800 (1.5u)
Bill Belichick +1800 (1u)
Matt Rhule +1600 (1u)