Minnesota Twins 2022 MLB season preview, odds, and predictions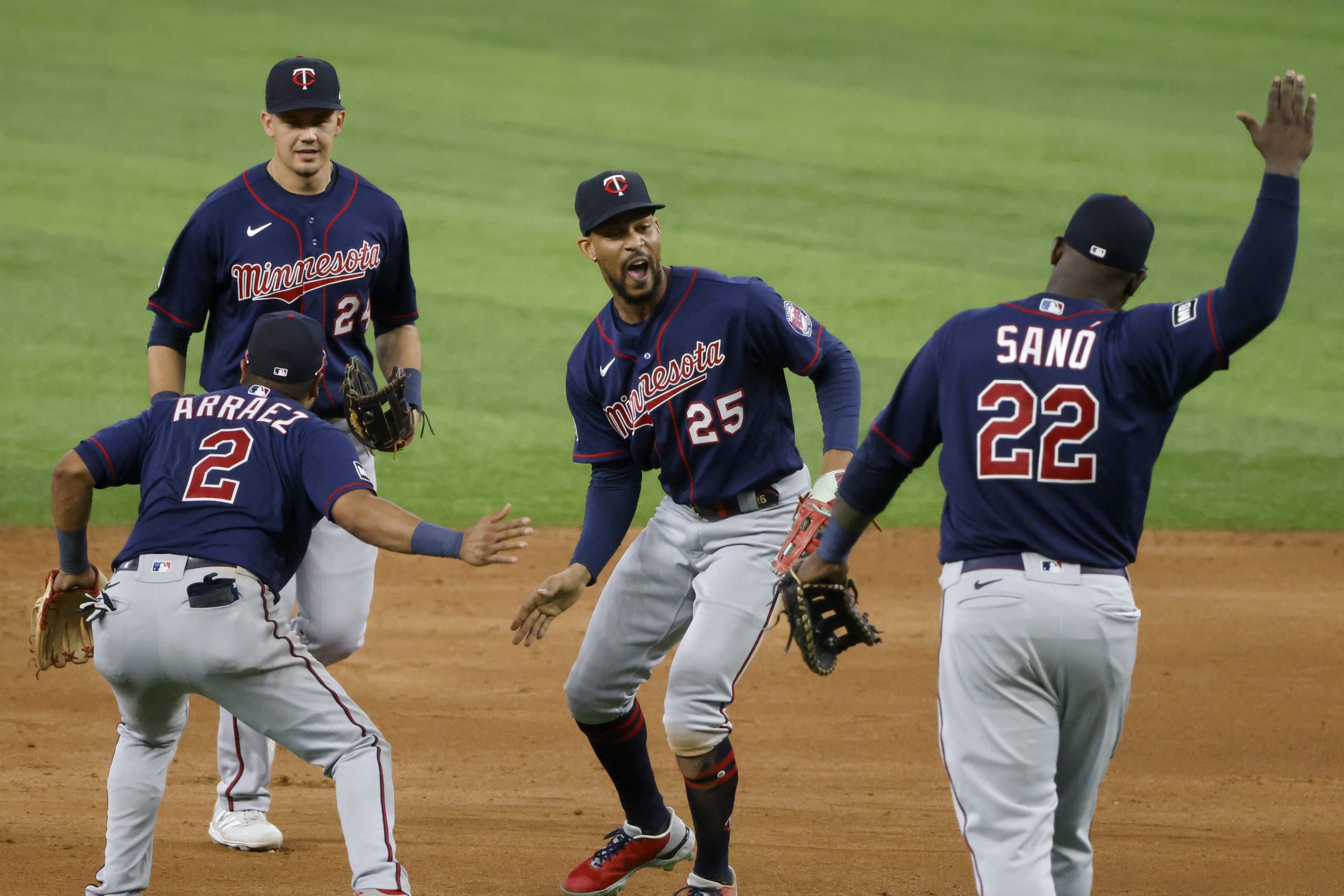 Are you missing baseball too? For those that don't know me, hello! My name is Keith Schmelter and I was the most profitable MLB writer on the Pickswise staff last season. I finished +37.6 units on money line/run-line picks, +52.9 units on game totals, and +39.3 units (21-6-1) on three-star plays for Pickswise. I am a die-hard baseball fan with an even greater passion for statistics who loves to watch and bet on baseball. While the MLB is in a lockout, I will be analyzing every MLB team and giving my predictions for their 2022 season.
Finishing up in the AL Central, let's analyze the Minnesota Twins.
Minnesota Twins breakdown
2022 World Series odds: +8000
2022 AL Central odds: +750
2021 record: 73-89
2021 O/U record: 86-67-9
Key players in: Dylan Bundy (SP), Sonny Gray (SP), Gary Sanchez (C), Gio Urshela (3B)
Key players out: Josh Donaldson (3B), Isiah Kiner-Falefa (SS)
Story of last season
If Minnesota fans could hit a button or get their mind erased like in Men in Black to forget the 2021 MLB season happened, they probably would. It was a terrible season for the Twins as they finished in last place in the AL Central and lost all the momentum they had gained from the 2019 and 2020 seasons.
Twins star Byron Buxton played in only 61 games in 2021 as he missed most of the season with a hip injury and a fractured hand. Yet, his .306 average in 2021 earned him a huge payday as he signed a 7-year extension for $100 million.
The combo of trading away Nelson Cruz and Jose Berrios as well as losing Kenta Maeda to Tommy John surgery signaled Minnesota raising the white flag for the season and the start of a much bigger rebuild. If the Twins were bad with Cruz and Berrios, how will they be without them?
Minnesota Twins 2022 MLB season predictions
With Michael Pineda becoming a free agent, Joe Ryan was the potential #1 option for the Twins. Ryan has only pitched 26.2 innings in the majors yet displayed a lot of potential with his nasty arsenal that includes a curveball that got a 50% whiff rate and a .000 BAA in 2021. But once the lockout ended, the Twins made what the MLB called a "blockbuster" trade (I wouldn't go THAT far, but it gets your attention) in acquiring Sonny Gray and Francis Peguero for Chase Petty, Minnesota's 2021 first round pick.
On the surface, Gray had his worst season since 2018. His 4.19 ERA and 1.22 WHIP in 2021 were slightly better than in 2018, but when looking deeper into his statistics, Gray ranked in the 85th percentile or better in hard hit rate, barrel rate, xSLG, and xERA in 2021. His 3.25 xERA was the best of his career and although the Twins gave up a very promising prospect, Gray can help Minnesota win right now.
Minnesota was quick to realize they're severely understaffed in their starting rotation prior to the lockout, so Dylan Bundy somehow gets another chance. Surprisingly, Bundy had a solid 2020 season with a 6-3 record and a 3.29 ERA for the Angels, but he returned to his normal poor performance in 2021 with a 2-9 record and a 6.06 ERA. Bundy does bring a veteran presence to a young pitching staff, but that's about all he brings to the table. Don't expect Bundy to somehow flourish this season.
In a surprising move, the Twins traded newly acquired Isiah Kiner-Falefa to the Yankees along with Josh Donaldson which was a contract dump. In return, they received Gary Sanchez, Gio Urshela, and $40 million in cap space. Sanchez is one of the worst defensive catchers in the league, but his bat will add to an already respectable lineup. As for Urshela, Minnesota got a massive upgrade from Donaldson. Urshela has an excellent glove at the hot corner and will add yet another consistent bat to the Twins offense.
Back to the negatives, the Twins' bullpen is terrible. The Minnesota bullpen finished with the 10th-worst ERA, 10th-worst opponent batting average, and 2nd-most home runs allowed. With four key members of the 2021 Twins bullpen in free agency, adding pitching should be at the top of the list for Minnesota during this offseason.
The Twins' offense is respectable and will put up runs, but their pitching is below average. Gray and Bundy are the life and soul of the Twins starting rotation (that's scary) and the lack of quality pitchers in their bullpen will hold them back. With the pitching staff they have now, the Twins are in no place to make a World Series run in 2022.
2022 MLB season team previews
Check out the rest of our team previews for the upcoming baseball season!
AL East
AL Central
Pickswise is the home of free sports picks, news and best bets. Check out our expert NFL Picks, NBA Picks, MLB Picks and NHL Picks for the latest game picks.